We all know how it feels to sit there, in front of the interviewer. Some of us even forget the basic information just out of nervousness.
Even the AC rooms are not sufficient to wipe out the sweats on our foreheads. But, the most dreadful days are those few days prior to the interview because you try hard to get everything right in place .
The best way to avoid last moment hiccups is to arrange everything well in advance.
It will provide you some peace of mind and when you are going through the information of the company on the web, you can jot them down in a notepad, so that you can go through it whenever and wherever you like.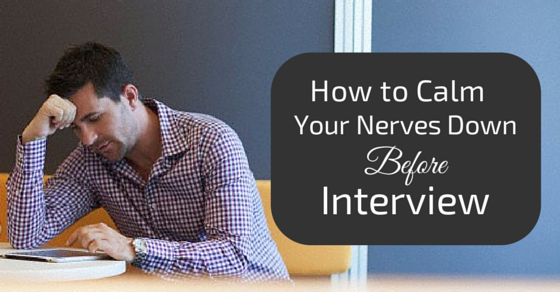 In most cases, you will find that you are so stressed out, the day before the final interview that you will miss out on major things.
Now, it is the common scenario with everybody who is appearing for an interview, but the choked voice and the fear that you have missed out on something important can be reduced to a certain level, if you plan it properly.
Nervousness is normal; nobody can say that he or she is confident that they have taken care of the situation even when they have prepared well.
But, if this nervousness is affecting your interview performance, then it is not welcomed at all. Instead, you have to work your way through it, so that it doesn't affect your performance.
On Interview Day:
There are so many questions in your mind and no matter what you do these questions keep coming back to your mind always.
The most dreadful ones are,
What if they don't like my appearance?
What shall I wear on that particular day?
Will brown suit me or shall I go for the blue?
Once you have settled down these questions by going through your wardrobe and selecting the best suit that fits you perfectly, your mind will start hovering around other questions like,
Will I be able to answer all their questions?
What if, they ask me something which I don't have any idea?
What do I do then? Is it better to be upfront and tell them that the answer is not known to me or do I make up something?
Now, you have the internet for all your questions, so you decide to search through all your answers on the web as part of your preparation for the interview.
When you receive all the answers, you feel a bit relaxed, but your thoughts are not sitting idle, so they come up with another set of worries and start bugging you because we all know idle mind is a devil's workshop.
So, it is better that you concentrate on things that are important and stop worrying over things that you have little or no control.
What your interviewer will ask you, depends entirely upon the interviewer and you cannot control his thought process, therefore, it is better to stay away from all those negative thoughts.
You will have to come up with a strategy to get over all these anxieties and present yourself as a confident candidate who is just perfect for the position you are applying for.
Here are some tips that you can follow to calm down your nerves and face the interview board with poise.
How to Relax and Calm Nerves Before an Interview?
1. Start with a breathe:
It is important that you breathe properly. You can do things which will make you happy and help you in relaxing.
So, it can be something casual like playing with your dog or you can indulge in something serious like Yoga.
Just close your eyes and think of one thing that really makes you happy and then gradually try to focus on things that are important. This way you will be able to narrow your focus quickly and you will be able to get hold of your stress.
2. Come prepared:
We all know how hard it is to wait for the turn to come for the interview. But, you will be able to reduce the stress if you come well prepared.
Research about the organization, their products and services along with their competitors. If you have the name of your interviewer, then you can research about that person as well because then you will know whom you are speaking to and what this person really likes or detests.
LinkedIn is one such social networking site where almost every professional has an account, so you will surely get all the information about this person.
If you want to calm your nerves, then you will have to prepare yourself in every possible manner. Don't forget the questions that you will be asking your interviewer at the end of the interview.
You have to prepare that as well, else it will be a big drawback for you. Practice well and ask your friends and families to come up with honest feedback about your diction and your pronunciation as well.
Go through the mission and vision of the company, so that you can weave your answer accordingly. Just do your homework well.
3. Groom yourself properly: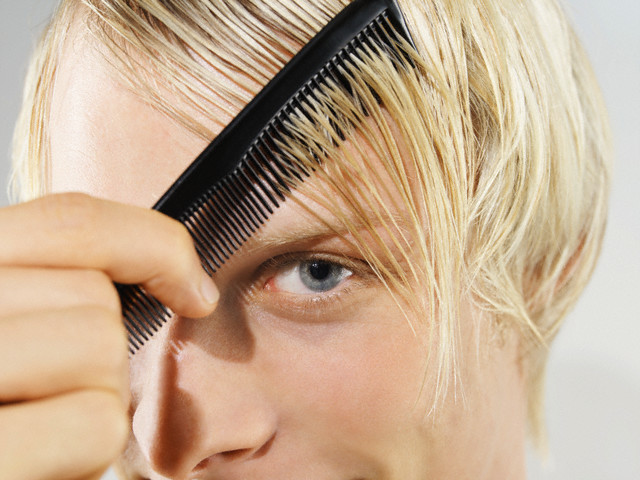 It doesn't look good if you come looking all grumpy, therefore, take care of yourself properly. Wash your hair and file your nails properly.
For men, you need to check whether you will require a shave or not and for women, you need to check your eyebrows whether you need plucking or not. Just look into the mirror and see whether you are presentable or not!
4. No parties, the night before:
Have your supper early and go to bed. No need to hang out with friends till late at night because that will make you late the next day.
So, it is better to watch a favorite film of yours in the evening and do stay away from alcohol because it will do you no good at all.
5. Breakfast is important:
Eating the right breakfast is as important as carrying an extra resume of yours. Do not eat anything, whose smell will linger for long in your mouth because you definitely do not want your interviewer to know what you had for breakfast.
Try to have something which is light, but filling. So, you can have a sandwich, which will definitely not bloat you up, but will provide you with enough energy all through your interview.
Caffeine is good, but too much of it will spoil everything.
6. Drain your nervousness in the right path:
If you are nervous, then try to think of it as your energy and do things which will use it in the right manner.
Dress up properly, remember to smile when you enter the room and greet your interviewer. You should sit straight with hands on top of the table or rest it on your thighs.
You must channelize your energy into the voice because that will help you in answering the questions loud and clear.
You can use some hand movements in order to portray something big or small in nature. Just remember to be yourself.
7. Make sure you know the route to the venue: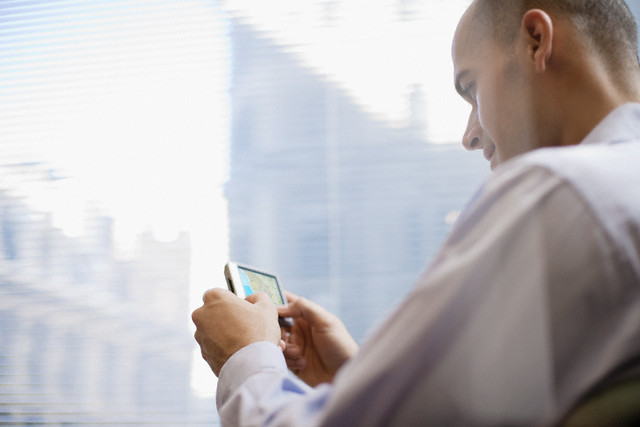 You have the address of the venue where the interview will be held, so start early and research well on the routes that are available.
In case, you think that you might get stuck somewhere in route A, then move to route B, but for that you have to know all your routes well and you need to have enough spare time as well.
8. Make sure you have the updates:
Sometimes there are some major announcements or changes about the company just the day before your interview.
To ensure that you have all the recent updates, you will have to go through the company dashboard properly the night before your interview day. It will help you in asking relevant questions to the interviewer.
9. Ensure the privacy settings of your social networking sites:
Now, in the world of social media network you will find everybody out there in one or the other networking sites.
Therefore, it has become much easier for the companies to do a background check all by themselves. They go through the sites and browse through your albums to verify what kind of social life you have.
Even if you feel that you don't have any picture that you must be afraid of, then also it is better to change your privacy settings.
Otherwise, it might happen that you have done excellent in your interview, but when your potential employer went through your profile they found something which, according to them is inappropriate and due to that you have to lose out on this job. Won't that be sad?
So, why take chances?
10. Don't forget the notebook and pen:
This is mainly important, if the interviewer is sharing something important with you.
When you have asked some question at the end of the interview, the interviewer will be replying to your question, at that time if you have a pen and a paper handy, then you will be able to note it down.
You must write down the name of the people who have interviewed you along with their positions. It will help you when you are trying to follow up about the result of the interview.
11. Prepare everything in advance:
There is no need to wait for the day before to have everything ready, instead print out your resume well in advance and have your clothes ready well ahead of time.
Have everything right in front of you, so that you don't run in late on the day of your interview.
12. Ensure the dress code: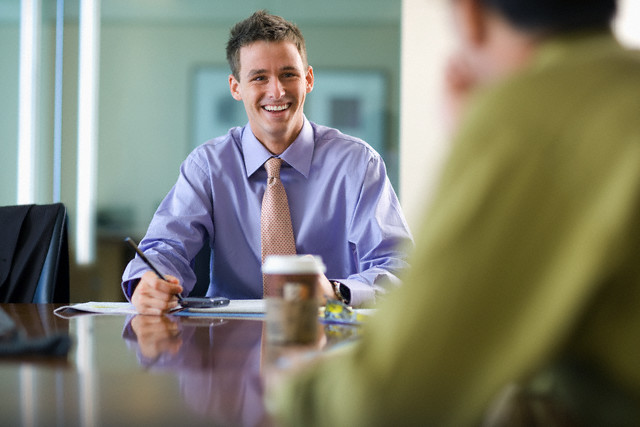 If you are not sure about what to wear, then you can simply call up the Human Resource department and ask them what their dress code is for the interview.
Some company allows casuals, whereas there are some who stick to formal wears. Therefore, clarifying with them seems to be the perfect choice.
13. Positive thoughts:
Don't allow negative thoughts to linger around on the day of your interview, instead stay positive and visualize yourself making a great impact on the interviewer. You have researched well and have practiced well.
Take a deep breath before entering the room, in case you see that your voice is trembling. Smile works wonders, so wear that smile all throughout.
14. Strengths and purpose:
If you are all anxious and this thing is making you feel like a loser, then try to think of a purpose. Think about your strengths and what you can offer to this company that nobody else can.
If you start thinking about the reasons why you are a perfect choice for this job, then you will see that you have automatically calmed down your nerves.
You just have to do your job and you cannot force the interviewer to select you, so don't miss the opportunity to give your best shot and leave the rest on the interviewer.
15. You cannot be perfect:
Even if you prepare well and so everything to make this interview perfect, the fact remains that mistakes are bound to happen.
You must remember they are not looking for someone who is perfect; instead they are looking for someone who is flexible enough to adjust to any situation and is resilient too.
Once you steer clear of the perfection thought from your mind you will be able to perform much better.
16. This is not the last job offer: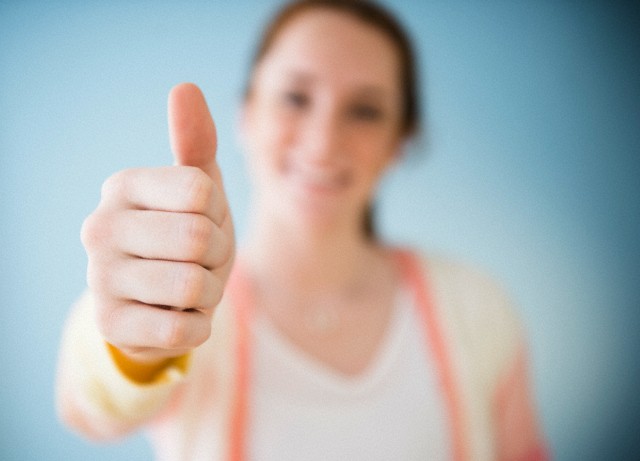 Don't stress out on one job offer, so much that it restrains you from performing. You have several other jobs lined up and this is just one of them.
So, in case, you don't get this job, that doesn't mean it would be the end of the world.
Instead, take it as a learning experience and you will see the next time you appear for any interview, you will be much more confident.
17. Ask for feedback:
No matter whether you bag this job or not, don't forget to ask for feedback on your performance.
This will help you in improving your communication and the interview style and you will also get to know where you are lacking and where you will have to work hard the next time you are appearing for an interview.
Save