Countries around the world are vaccinating at an increasing pace every week. The EU has even started a "Vaccine Passport" allowing those who are vaccinated to enter.
This is a good sign. It means we are moving towards normalcy. If not immediately, then over the next few months. This means more jobs and more hiring in the coming days.  There can't be much better news for Recruiters around the world. 
This though means that Recruiters will need to bring their A Game to work every day.  We did a quick poll on the following question with 4 choices.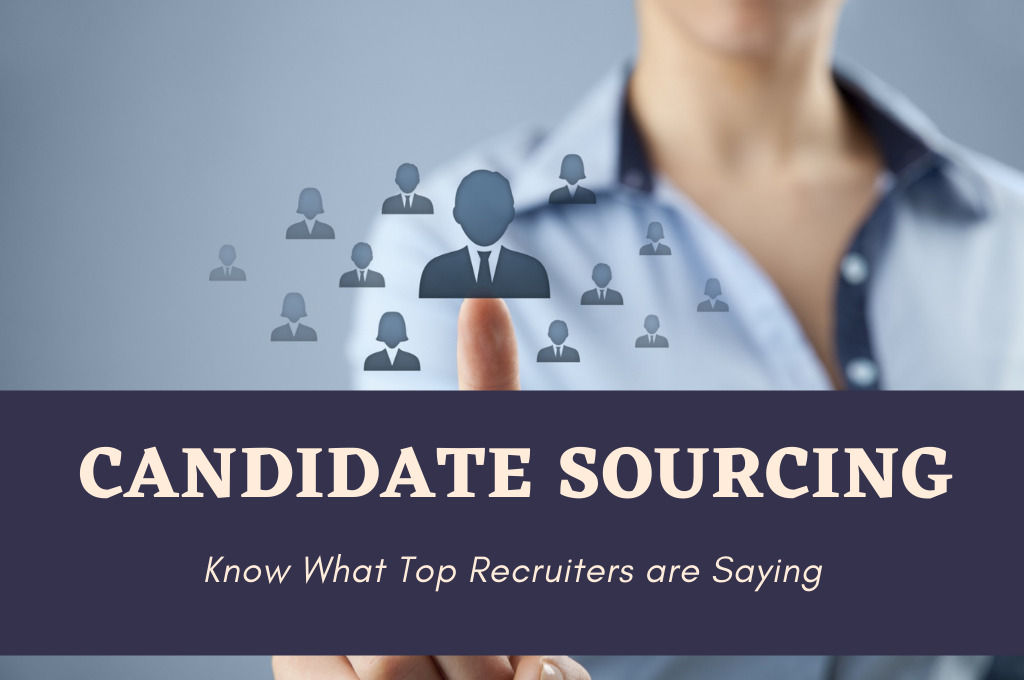 What takes up the most time for Recruiters Everyday?
Candidate Sourcing

Candidates Phone + Emails 

Chasing hiring Manager 4 Feedback

Making Candidate Tracker Reports
We opened it and got an overwhelming response from the Recruitment Community. The Original Survey link is Here .  Here's a quick snapshot of the Results.

Where do Recruiters Spend Most of their Time Everyday?
To understand the results of the survey better we spoke to many recruiters and here's what they said on "why Candidate Sourcing takes up most of their time during the day".
1. Understanding the Job Description
:
Before you start sourcing candidates it's important to understand what the hiring manager is looking for.  All these requirements are available in the Job Description. So it's super important to go through the Job description and understand the important attributes that will help you source the right candidate . Important things to understand here are,
Job Title

Skills for the Job 

Location 

Compensation 

Time to Hire 
All these attributes are important to help you define your search and are important reasons why someone may or may not be interested in the job you are hiring for.
This activity might take some time for newer recruiters as they try to understand the industry and the job role. For expert recruiters who are in the industry for a long time this usually takes 10-15 minutes at the most.
2. Using Job Posts to  help Source Candidates find your Job:
The easier way  for Candidate Sourcing often is for Recruiters to advertise the jobs so that the "interested" candidates may discover your job and apply. Recruiters can post jobs on Job boards like Dice, Monster, Linkedin, Careerbuilder and even many industry specific or country specific job boards.  Recruiters often share these jobs on social media like Facebook, linkedin and twitter to source Candidates.
Usually posting on as many Job boards as possible is a good idea to increase the possibility of the right candidates discovering your job.
 Pros and Cons of Posting Ads on Job Boards and Social Networks:
Advantages of posting ads on a job board and social networks:
Your Job can be distributed to large number of people quickly

Your job will be visible to people who are actively looking for a job

Candidate responses are usually very fast and the maximum applications come in the first few days.
Disadvantages of posting ads on a job board and social networks:
Job posts cost money and posting on all Job boards cost lots more money

Job posts are valid for a specific period of time and once the first few days are over, applications drop to zero.

Once published, anyone can apply for the job, whether they are suitable for the job or not. So you may get a lot of responses but none good enough to fill your role.

If your organization brand is not very well known, then you may not attract the kind of candidate that you would like to.
Recruiters can also Signup for Wisestep.com and integrate with over 20 different free and paid job boards and social networks to post their jobs with a single click.
Job posts on Job boards solve some sourcing problems recruiters need to do some more work by directly reaching out to candidates.
3. Using Candidate Databases to source Candidates:
The same Job boards that allow you to post jobs also allow you to source Candidates in their Candidate Database. This is a database of Candidates that have expressed interest in looking for a new job and have provided their updated CV or Resume to these websites. These Candidate Databases are searchable and Candidates are contactable.
Popular websites like Dice, Monster, Linkedin, Careerbuilder etc offer Candidate Databases to search and Source Candidates.
Candidate databases are usually more expensive than Job posts because they allow you to target the specific candidate YOU think will fit the job.
There are however pros and cons of making use of a candidate database
Advantages and Disadvantages of Using a Candidate Database:
Here are the Advantages of using a Candidate Database for Sourcing Candidates
You can source and find the exact match Candidates  with the right qualifications

You can get their contact information and reach out to them directly

You can see the preferences on Compensation, Location, notice period, etc indicated by Candidates to make a decision.

Many sites also share how actively the Candidate has been looking for a job.
And some Disadvantages too
Candidate databases are charged often on a per CV View basis and hence are usually more expensive

For every candidate you search and like, you don't know if they are "interested" in your Open Job

Once, you like a candidate you may have to call many candidates many times to speak to them and "Sell" your job.

Identifying the Candidates who are a "good" fit and "interested" often takes multiple phone calls and substantially longer time.
To source candidates you may have to search on many different job boards at the same time. Many recruiters use wisestep.com to perform a simultaneous search across job boards like Dice, Career Builder, Monster and Linkedin.  This helps them get a list of all the Candidates on all these job boards quickly and easily. You can sign up on Wisestep.com and give it a try.
To Source candidates effectively from a  Candidate database search you will need to  use the Search function provided. These may require you to learn to use "Boolean Search Strings".
4. Searching for Candidates on Candidate Databases:
Searching for Candidates on Candidate databases of popular websites like Dice, Monster, Linkedin, Careerbuilder also requires a fair bit of skill. Remember that these websites have millions of users and you need to find the few who match your criteria
Primary among them is the ability to construct a Boolean search String that helps you reach your Source the right candidate.  
The Boolean Search String usually has a few elements 
Keyword (Combination of Skills AND  / OR Job Title )

Candidate Location   

Job type : Permanent, Contract, Contract to hire

Work Authorization  

Last Active date 

Compensation 

Notice Period 
Some Job boards also allow you to search on Additional parameters 
Education 

Prior Employers 

Industry

Languages 
While this looks intimidating, most websites have an easy interface where you just need to worry about the "Keyword" and all the other filters are categorized easily and you just enter your choice and hit  "Run".
Every recruiter often starts their sourcing with their "Perfect Candidate" wishlist and finds that too few candidates show up in their results. 
The skill therefore lies in knowing which parameter to relax to expand the search.  Here are top 6 suggestions on improving the boolean search for better sourcing of Candidates 
Locations: Expand the Candidate search criteria to allow candidates not only in the location of the job but also to include candidates that are willing to relocate to take up this job. This expands the pool of the candidates you can source
Remove Optional Skills: Unless all skills are mandatory, check with the hiring manager on which of the skills are "optional" to have and remove them from your search 
Prior Experience and Education: Similar to the prior industry and education criteria, check with the hiring manager and remove these unless it's mandatory. 
Alternative Job titles:  Your Job title in your company may or may not be used in other organizations. Find out what are the alternate Job titles that can be used to run this same search. E.g. "Java Developer" in  Company A might be the same as "Software Developer" in Company "B" 
Compensation: Include Candidates in the search that might not have mentioned any Compensation range.
Work Authorization: If you are looking for specialized roles like Technology, or Scientists, you might want to consider alternative Work Authorization like Green Card or Green Card EAD, that will help widen the pool of Candidates. 
Recruiters spend most of their time during the day on this specific activity of sourcing candidates from different channels. Typically recruiters will make a long enough list of 10/20/30 sourced candidates before they decide to start contacting them.
While this looks like a small number for many roles, it becomes tricky for specialized and senior roles, where recruiters may not find enough qualified candidates that fit the criteria. In such cases they have to go back to the hiring manager  and make suitable changes to the job description and start the sourcing process again. 
The Problem of Sourcing Again and Again:
Many recruiters told us that there are many reasons why they have to source again and again for the same job over many days. Some of them are.
The Compensation for this Job is lesser than the Market

The combination of skills desired or the Number of years of experience desired is rare 

Candidates may not be willing to relocate to your Job location 

Candidates may not be willing to work for your organization

Candidates may not be willing to change their jobs 
Candidate Sourcing is a very dynamic activity that requires constant interaction with the candidates, hiring managers takes up most of the time for a recruiter everyday. 
One thing that emerges from the Poll conducted by Wisestep.com is that the Recruiters are clear that Sourcing Candidates is the one thing that takes up most of their time.