Questions like what can you bring to the company may seem somewhat easy to answer, but they are actually the tricky interview questions to answer. The best way to get selected in an interview is to make prior preparations regarding the job role you have applied for.
Also, it is important that candidates do not get confused over the interview questions and get fumbled rather than answering. There are many questions which are examined in interviewing prospects.
To contend against the several candidates for the job, the answers you give to the questions will be a deciding factor for your appointment or rejection. So, right and relevant answers need to be given in an interview.
"what you can bring to the company" is a common question which most of the employers ask in the interview process.

How to Prepare a Response?
Whenever you are asked such a question in an interview, you should have an idea about how to prepare an answer for such a question.
Now when the question is about your contribution to the company, your answer should comprise of all the biggest accomplishments that you have achieved in the previous company.
This method of answering the question is known as the STAR interview response method.
Situation (analyze the situation)
Task (defining the tasks to be done)
Action ( task completion process)
Result (outcome of the situation).
Before answering the question it is very important that you perform a good research about the company and its goals. This research will help you know much about the company and its work culture.
Understand what the recruiter is expecting from the candidate, applying to that particular position, for which he is being interviewed.
Frame all your accomplishment and achievements properly and try to link it with the goals of the company. You should also be confident to provide them what is expected if you are selected.
How to Answer the Question?
Some best tips advice for "what can you do for this company answer" are
Highlight your relevant accomplishments and achievements to the job
You should be ready with examples and complete data
Next provide solution on how it can be helpful for the company and its goals.
Things to keep in mind:
There are a few points or things that you should emphasize on when you are answering "what can you bring to the company."
You should be able to convince the interviewer that you are someone apt and different from the other interviewee's.
Include your strengths and work experience which is relevant to the job in your answer, as it can make you stand out among the other candidates applying for the job.
Also, make sure to add your skills and characteristics that are a perfect match and required for the job.
Focus on the positive features or traits that you possess as it will help you as an advantage in future.
Mistakes to avoid:
what can you bring to the company interview question is almost a tricky one, so you should make sure that you do not fall for it.
Your answer should not reflect negativeness (about other candidates)
Do not drag your answer too long (it is important how you answer, rather than the actual content)
Add something unique to your answer rather than giving an originality lacking answer
Avoid being nervous when you are answering
Understand, you are there to sell yourself. So focus on it.
How to (and how not to) answer the interview question 'What can you bring to the company?'
As per a source, the best answer to the question what can you bring to the company is - you yourself.
Click To Tweet
But hold on! Never answer 'me' in any of the interviews.
Here you mean, your skills, abilities, traits, academic knowledge, word experience that you bring to the company.
But overall, the formula to crack this question is the same.
Include your accomplishments, achievements in your answer and link it with employer goals
Do proper employer research.
Also when answering, you also need to think about few things like
Your passion for the profession and the employer
Your desire to make your mark.
Your personal qualities, like the willingness to learn.
Skills the employer look for in you
how you have demonstrated them in the past
Your achievements, skills, values or behaviours
How could you use the above mentioned for the company's benefit?
The company values, CSR activities etc
How to prepare "What can you do for this company answer":
Some of the question like,
"What can you do for this company"
"What can you contribute to the company"
"how can you add value to our company" etc
looks a little tricky, but are common interview questions that recruiters ask candidates.
Also, it is not something impossible to answer, so do not worry. You just need a little preparation and confidence when you are answering such a question.
The purpose of the recruiter asking this question can be listed into 3 main things. They are as follows
Your confidence
Testing your humility
Checking how much you prepared for the interview.
Though the interviewer is not interested in your long story kind of answer, but they surely check how you answer the question rather than the content.
They try to assess your background from your answer that can set you apart from the rest of the candidates.
As mentioned above, the best way to crack such a question is to maintain a balance between confidence, humility, and preparedness.
Resolving this question is actually a challenge. Then let's go through a few stages of answering the interrogation "what you can contribute to the company".
What Can You Bring to the Company?
1. Be a good team player:
To begin with, being an honest team player is an important skill every employee should have which not only helps the company but also co-employees as well.
You can always open up your previous experiences of being a team player and share your achievements which you have received. You can explain to them about how you communicated and made your previous team comfortable during project work and completed it before the deadline.
You can as well express your passion for teamwork and make it clear that a good communicating team is more productive and key to success.
2. Passion towards job:
Rage or passion is another important attribute that is required to perform your task successfully. If you are passionate about your job, it will no longer look like work for you instead you will start enjoying your work.
You can also help others in their work and turn out to be a true professional. Your passion for work can act as a driving force for any individual's work efforts that help him achieve success. So passion is very important and key solution to your professional growth.
3. Proven ability to multitask:
These days jobs involves high work pressure and strict deadlines. For the same purpose, candidates with multitasking ability who can run for multiple projects at once would be given more importance.
You can give a brief explanation to the interviewer about your multitasking ability you have performed in your previous organization. Explain the interviewer with an example about the multitasking accomplishments done as well as the tools you handled to complete the project.
Your effective answers will help the interview panel find what they are looking for and may even consider you as the right candidate for the job.
4. Determination:
Determination is also a good quality required for performing any task productively. When determination is the reply which you bring to the company, the interview panel would definitely be impressed with you. Since determination is needed to hold up every challenge and reach goals for success.
5. Dedication: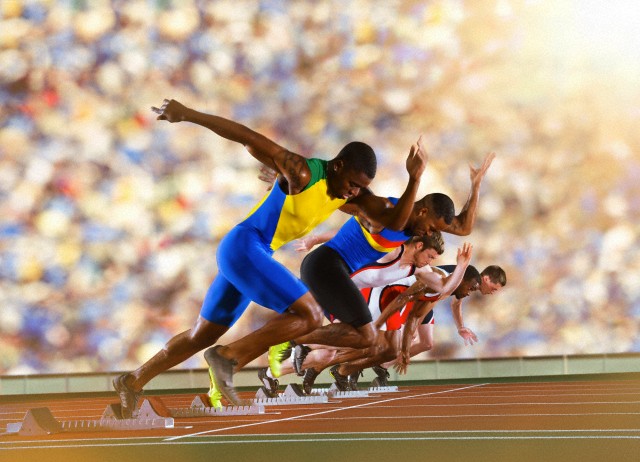 Loyalty is an important asset which every candidate should possess. When one is dedicated to work, then every move of their's towards a challenge would be successful.
You can answer your interviewer that your dedication to the company would drive towards the success path helping your company grow and develop. You can also list out the previous achievements you have gained from your past work experiences.
6. Ability to work under pressure and meet deadlines:
There are cases where a project faces a hard time and needs to be submitted prior to the deadline. In such instances, working under high pressure and strict deadlines is mandatory; the candidate there requires to work under pressured conditions to complete the task successfully. This is another important, valuable asset that every employee should have.
7. Self –motivation:
When you're asked for what you carry with you to the organization, self-motivation is another perfect solution that can impress the interview panel.
When you're self-motivated, you automatically carry the responsibility in the right path. You feel motivated and make others feel also the same. Self-motivation urges you to read more and cultivate yourself with the current industry. Hence this can also be a good trait that can add value to the company.
8. Enthusiasm:
Enthusiasm is another excellent quality which is demanded from any individual to influence and advance up the fellowship. When you're filled with enthusiasm, you evolve a kind of energy inside yourself to make things work. You constantly strive towards success and initiate others as well.
9. Hard work: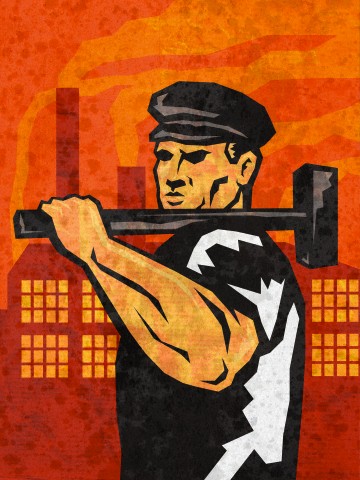 Hard work is an important ability which one should bring with them to the company to support and work towards success.
Prepare a brief explanation about your tough study and step by step success in your career from day one. Demonstrate that you possess hard work and would transmit the same to your new organization.
10. Quick learning:
Quick learning is necessary for any individual for grasping the concept immediately and implementing them. This is a special characteristic that is not possessed by all.
Quick learning is something that eases the higher authority's workload and gets quick processing with the workplace. Moreover, by possessing the quality of quick learning you can also guide others and help them in their work.
So, quick grasping power can be a quality which you should bring along with you to your company.
11. Strong Communication skills:
With all the other mandatory skills, communication skill is mandatory for any job position.
Most of the job these days are more about commuting with the clients abroad, moreover to carry on with the projects, talking with the clients is necessary which requires good communication skills for understanding and completing the task.
So, good communication skill is very important when you are working in a company.
12. Development of skills as per the position:
You need to get updated and prepare yourself with the latest updates and developments required for the particular job position.
You can answer your interviewer that you are very much interested to explore and prepare according to the job function. This characteristic is important for any organization. This would show the interest of a candidate towards a business situation and help them develop in the same.
13. Experience, talent and professional service: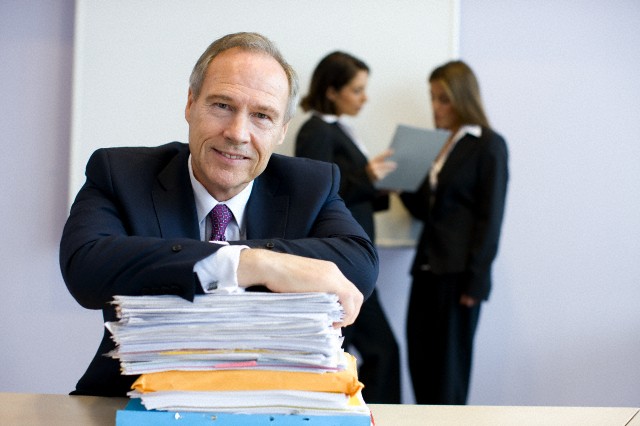 Experience and talent is an important asset which should be taken with you when you step into another company. A sound playing experience with a demonstrated track record and updated talent is mandatory to walk the way of success.
Workplace experience is one tone which gets you highlighted when the interviewer looks into your curriculum vitae. Your experience along with your talent would definitely be an attractive trait.
14. Basic skills and soft skills:
Holding up abilities which include programming skills from the latest languages, selling gadgets, writing applications, organizational skills, processing cases and a lot more are few skills that one must hold.
Aside from these assets, soft skills such as team building, problem-solving, handling up, negotiation skills and more are to be possessed when applying for a job.
15. Positive attitude:
Having a confident and positive attitude is required in an employee to develop a good work environment that can help take the workload in a comfortable manner with interest.
A confident attitude towards work would change all negatives about you into positives and lead you in a varied way.
16. Flexibility:
Flexibility can be one of the best trait which can be answered when you're asked for what you can get to the company.
You can establish a clear conversation that you are flexible enough regarding workload and no matter what, you can make certain that you are a person who can hold up any form of work.
17. Better at bringing in new ideas: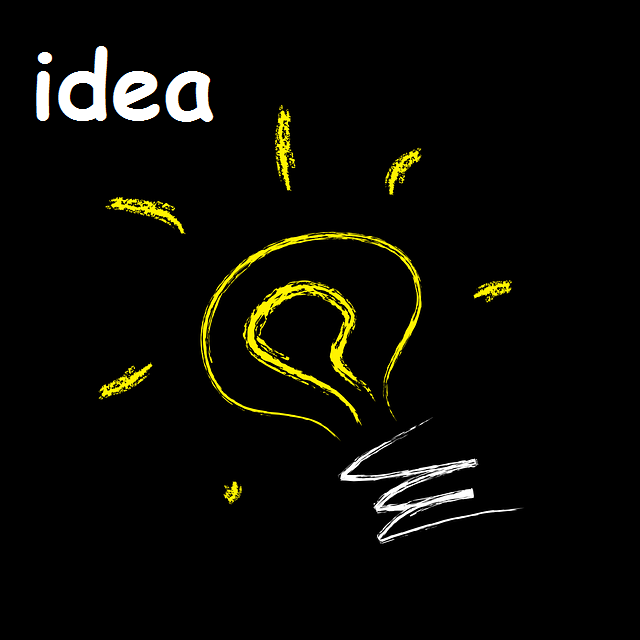 When you are being offered a task in an organization, you should convince the interview panel that you are good at offering fresh ideas for the growth of the company.
Share one such instance to the interview panel, the ideas you gave to your previous organization and the development they gained because of you.
18. Personal traits needed for positions:
Your personal traits such as friendly nature, expressive personality, punctuality and a great deal more can be carried with you in your work. These unique characters are mandatory and play a big part in your job nature.
19. I am such a good decision maker:
Being a sound decision maker is also a quality that you ask to carry when you go into a new work environment.
When you're given many options for a demanding and important decision making, a perfect decision is important for any establishment. Decision making also adds to the productivity component of any organization.
20. Examining current events:
The current updates regarding the industrial world should be kept on fingertips which adds knowledge to your current profile and enhances your knowledge.
21. Highlight extra qualities:
Bring on your certificates and records of all your additional activities being merited to the interview. Highlight your good qualities and make the interview members know that you are an all-rounder in your career level.
22. Show your eagerness for the office: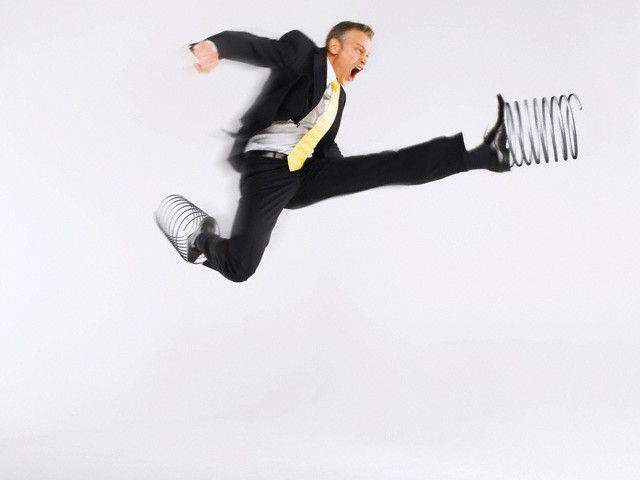 Be prepared and trained to face the interview panel. When you're asked for what you convey to the company, show that you're a radio personality able to adjust and take anything. Be quick to connect up any time, and be ready to do any type of job.
23. Show more interest towards the business:
Be an individual who is more involved and interested in the business. Highlight and show yourself as an interested person which is one important quality to be assessed by the interviewer.
Talk more related terms about the company, which would make them know that you're interested in the company.
24. Smart work is significant for an establishment:
Carry with you a smart and talented attitude. When you're provided with a task, make sure you complete it in a new style and increase success level.
Apart from lagging and elaborated work, create a clear and crisp work in the organization and reap the same output within time. Smart and apt work is needed for any company to achieve success quickly.
25. Ability to view from several views:
Make sure you deliver the quality to put your feet into another place. You should carry with you the attitude to view from various positions.
This will avail a great deal when a decision is to be taken in. A right decision can be taken only after all facets are considered.
26. Strong organizational skills: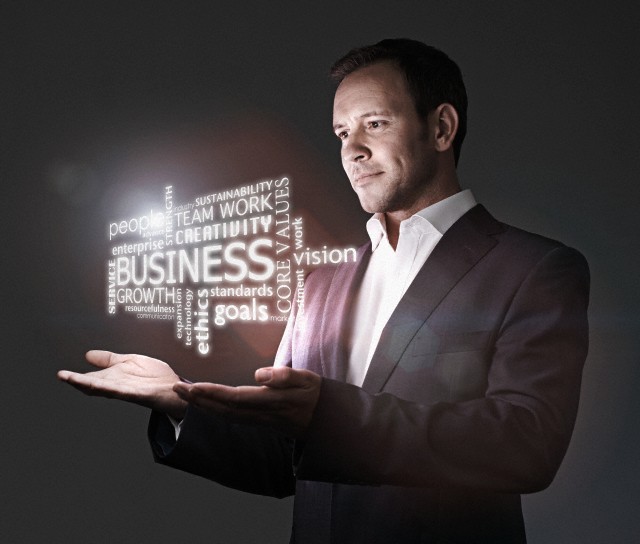 Some other important element which you can convey to the company along with you is strong organizational skills.
Depending upon your position and organization, one should develop strong organizational skills and uphold the same throughout.
27. Knowledge:
Do you know the most basic asset that should be possessed by any employee in a company?
It's nothing but knowledge. Learning is a never-ending process and it should be continued in all the stages of your career for better development and growth. The knowledge level should grow step by step as one goes from one level to another.
Thus knowledge is a mandatory factor one should bring to the company.
28. Bring in added value:
By concentrating perfectly on the job position, one can surely bring in added value to the company and to your office. Added value enhances the candidate's value in the company.
"What you can bring to the company" or query can be best defended with the above mentioned valuable, interesting and honest details.
Moreover, you may hold certain special skills which you think is necessary for a company's growth, can also be added to the list. When you are about to become enrolled into a new governing body make sure you possess certain special powers for the benefit of the constitution. It is important to develop sound skills and add to the success of the system.