"Precaution is better than cure"- perfectly matches the current prevailing situation which we all are going through.
Coronavirus or COVID-19  is worsening the conditions day after day all over the world. Moreover as there is no medicine yet for this deadly virus, taking precautionary steps is the wise thing one can do to avoid getting effectecd by this deadly virus.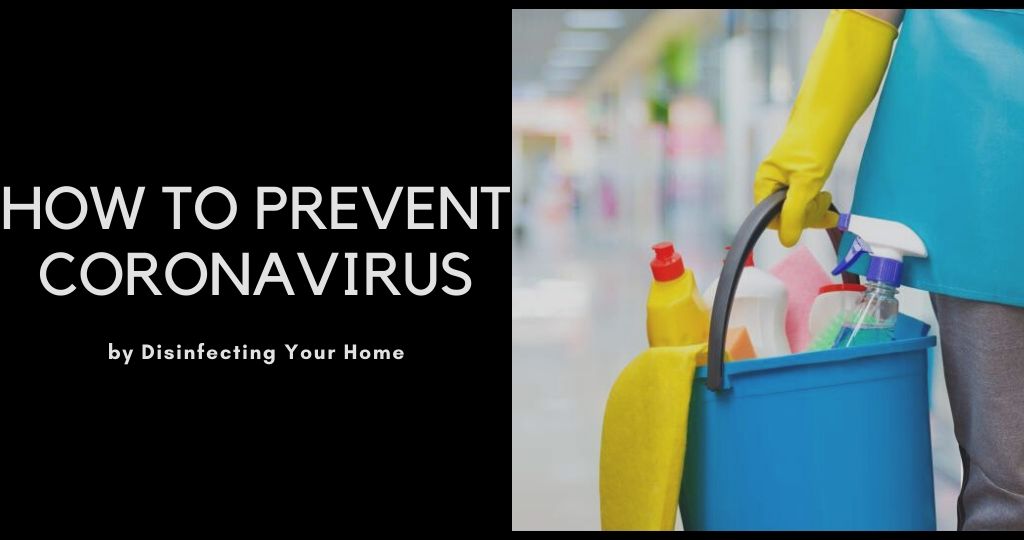 The spread of coronavirus need to be cut down as it is not only effecting human life but also economy in a negative way. So to begin with staying at home,wearing mask, using sanitizer and maintaining cleanliness is the best option available. This not only helps to avoid COVID-19 but also any other type of flu or cold causing virus.
Based upon a recent study, coronavirus is contagious and is often spread through droplets transmitted by an infected person on to a surface or an object. If any person gets in contact with the infected person or any such surface or object and then touches his mouth, nose or eyes, the person gets infected.
As per Aubree Gordon, an epidemiologist and associate professor at the University of Michigan's School of Public Health, "It is also possibly transmitted through indirect transmission, where the virus is deposited on a surface, people touch the surface and then their mouth, nose or eyes."
Now to understand how to stay safe  at home due to COVID-19 spread, Centers for Disease Control and Prevention (CDC) have issued a complete guide on avoiding the coronavirus spread.
How to Protect Your Home and Family Against Coronavirus?
Just as you maintain cleanliness , it is also important to make your family stay safe and protect your home from the coronavirus. Make sure to stock up all the necessary things that is helpful in maintaining cleanliness at home.
Even in case you happen to go out always wear a mask, maintain social distancing and make use of santizer to clean your hands very often. Making use of good disinfectants can help you kill all type of bacteria and germs in your house and safeguard your family. Maintaining proper hygiene and cleanliness is the only way to stay away from such deadly virus.
Important Precautions to Take While Staying at Home to Prevent Coronavirus:
Washing your hands with hot water and soap for at least 20 seconds
Make use of alcohol based hand sanitizers
Do not touch your face, mouth, nose or eyes very often
Make sure to use good disinfectants to clean your house
Always clean the floor and surfaces which are used very often
Dust out the surfaces before using any kind of disinfectant sprays or fluids
You can also make use of floral or any kind of scented disinfectants
Door knobs, bathrooms, utensils and common objects used must be cleaned very often
Educate your kids about the importance of cleanliness
Provide your family members with one hand sanitizer each
Make sure to use commonly used home appliances like
Air purifiers
Sanitizing dish washers
Air filters
Washing machine with good detergent powders and bleach
Steam cleaner
Water purifiers
Vacuum cleaner
Electronic duster
Disinfecting Routine to Follow on a Daily Basis:
Clean and disinfect most used surfaces like tables, chairs, cabinet surfaces, floor, stairs etc
Make use of a clean towel everyday
Use neatly washed dish towels in kitchen
Empty wastebaskets and dust bins frequently
Spray disinfectants on objects to make it dirt and bacteria free
Disinfectant bathroom washbasins and faucets
Use a good liquid dishwasher to clean up utensils
Do not spill in and around house openly
Make use of sanitizing wipes
Daily use of fresh towels and clothes helps to prevent germs and bacteria
Disinfecting Routine to Follow on a Weekly Basis:
Wash your clothes, towels and other things using good detergents
Disinfect your kitchen sink and utensils
Wipe out stains from your dishwasher using got disinfectants
Wash your bedding and blankets in hot water
Clean your bathroom floor and cabinets and shelves using disinfectants
Mop well, surfaces, shelves and other cabinets
Use vacuum cleaner for cleaning carpets
Disinfect bathroom handles, knobs, taps, cabinets, mirrors etc
Clean your tooth brush holder
Disinfect your desktop, laptop , cabinet, table and other appliances used on a daily basis.
Vacuum all curtains before spraying disinfectant
How to Clean Your Home for Coronavirus?
Having a dust free and virus free home will help to stay away from any kind of coronavirus attack. Not only coronavirus but it can also keep you safe from all kinds of virus which can cause flu or cold or any health issues.
So cleaning and dusting off your home is very much necessary and important.Though most of the precautionary steps are publicized and known to everybody, still there are few questions which many are looking for. For your convenience, we have enlisted few questions along with answers.
Questions which give a clear idea regarding cleaning your home are
How often should cleaning be done at home?
Everyday
Does sanitizing wipes work?
Yes they do. Good quality sanitizing wipes help kill 99.9% germs
What if there are no cleaning sprays or wipes?
If there are no disinfectants or wipes, then using soap or liquid soaps can act better as an alternative. Moreover soapy water can act as good sanitizer for cleaning surfaces and killing germs.
What do you mean by high touch surface?
High touch surfaces are the ones which you and your family members use or touch multiple times a day. Some of the examples are
Light switches
Faucet handles
Toilet seats
Cabinets
Shelves
Refrigerators
Microwaves
Door knobs
Handles
Locks
TV remotes
Mobile
Tables
Chairs
Are gloves helpful?
Gloves are very much useful for cleaning but if unavailable using disinfectants or sanitizing sprays can be used as alternate.