A resume is the first stage in the job interview process. You cannot proceed with the remaining stages if your resume does not impress your recruiters.
Hence it is very essential to understand the most significant elements of a resume.
While writing a resume, many people tend to wonder what the most important part of resume is.
Here is an article that will clear such queries of individuals looking forward to giving a job interview.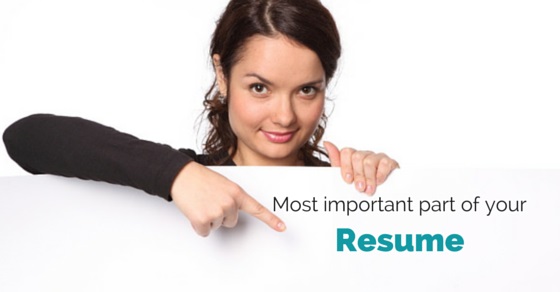 Experience Redefines Resume Format:
Your resume format may vary greatly in different stages of your career. In the years when you are still a fresher, your qualifications are of maximum importance.
You need to make sure that you have clearly mentioned all your certifications in the resume along with the year of passing.
The year of passing is extremely important as recruiters always prefer individuals who clear the subject in the first attempt.
As a fresher, it is pretty difficult for a recruiter to identify your skills and abilities unless you reveal them.
It is thus vital that you mention all your extracurricular activities as well as hobbies in your resume. This helps the interviewers understand what job profile will suit you best.
Once you gain a few years of experience in a particular field, the whole game plan changes completely. You will be having an identity in the corporate world and you can then be judged based on your work life achievements.
Your certifications then are just secondary. An experienced individual should make sure that his experience and his achievements during the career rank higher on the resume.
You must know that you are out of the school and now you will be assessed on your true abilities. Your certifications are just an addition to your achievements.
There have been individuals who have achieved a lot in their career with not much to boast in their schooling years.
Type of Job Helps you Design the Resume: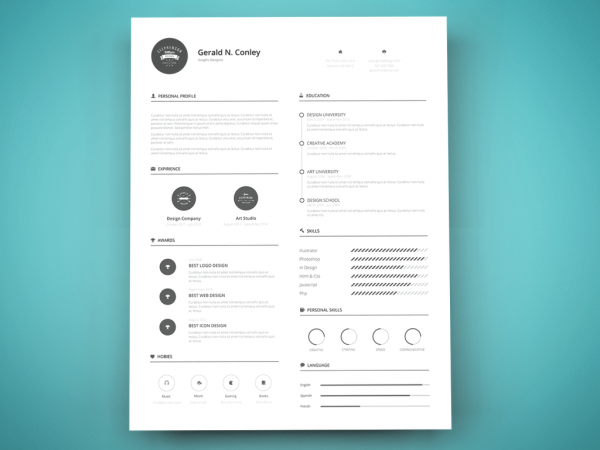 The applicant has a single goal in any type of job interview. The resume design and the impact it has on the recruiters. however, varies with the type of job.
If you are applying for the job of a chef, there is really no sense in designing the resume in a manner that looks graphically appealing.
It makes sense to make a graphically appealing resume if you are applying for the post of a graphic designer or a web designer. You must use your logical reasoning while preparing a resume.
Try and reason out what kind of resume format will best reveal your skills and abilities. If you are appearing for a profile of a manager, do not forget to reveal your leadership qualities.
Important Part of Resume To Cover:
The diverse resume varies greatly yet there are some things that should be revealed in all resume. These are qualities and aspects that every individual should possess.
When you search for resume formats, you will find these factors included in most formats as they are almost inevitable.
1. Number of Years of Experience:
If you have worked in any office before, make sure you mention the number of years of experience.
You must also clearly mention where you have worked and pursued which profile. This will help the recruiters to assess whether you will suit the particular vacancy.
A resume that reflects these factors properly has a greater chance of getting the right job.
2. Certifications and Courses: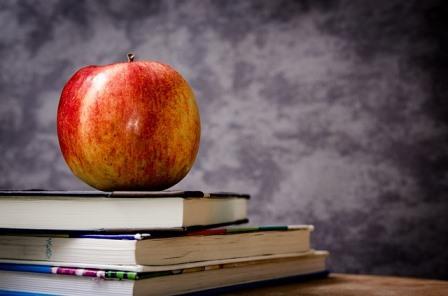 There are multiple job openings in any given firm or organization. The HR people or the recruiters usually have to take the trouble to identify the ideal candidate for the particular profile.
You are making their job easier for them by clearly mentioning the courses and certifications. Your qualification also helps the organization to classify you into a particular job category.
Do not make fake certificates or forge certificates simply to get the job. The greatest challenge starts once you get the job.
3. Extracurricular Activities:
Many people may find it funny when I say that you must mention all the extracurricular activities too in your resume. It can be particularly useful for a fresher.
As youngsters in college, we usually tend to actively participate in college functions and at times even organize events.
These things may appear trivial to you in college days but they can really be of great significance. Do not forget to mention these as well in your job resume.
Most Disappointing Factors in a Resume:
Many individuals do not realize the significance of a strong resume. They take the whole thing pretty lightly and thus write resumes that irk the recruiters.
Make sure you do not make the common mistakes made by candidates while designing a resume. Here are some words of caution that will help you design an impressive resume.
1. Lack of flow of ideas:
Some recruiters may take your resume too seriously. They may presume that your resume reflects your core nature.
If you do not maintain a proper flow of ideas, they may think it to be one of your qualities and reject your resume. It is vital that you maintain a proper flow of ideas in the resume.
2. Clumsy Handwriting/ Poor Choice of Font: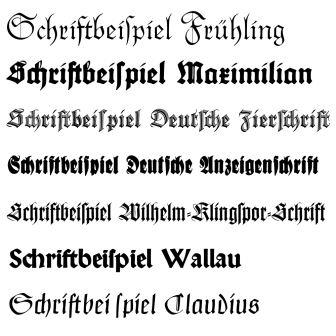 If you are providing a handwritten resume, make sure your handwriting is good. You have the option of taking the printout of an online resume. In this case, you must choose the font correctly. It should be legible and impressive.
3. Grammar and Spelling Mistakes:
The old school bosses may get upset if they see grammar and spelling errors. It is always better to proofread your resume before you send it to the recruiter.
4. Lack of Update:
Some people turn out to be lazy and do not show the enthusiasm to update their resume. This can really upset the recruiter. Make sure you update your most recent profile on the resume.
The most important aspect of a resume is that it should impress the recruiter and make him realize that you are a capable candidate.
Save