With such a neck to neck competition growing around in professional field, each and every company is seeking to have only the "best" candidate in the team.
For the candidates who are applying or have applied for different jobs, it becomes slightly difficult to cop up with the stiff competition.
Many fail to throw the desired impact even though their qualification is at par. While one is in an interview he/she hardly has few minutes to set the right impression.
To make a recruiter understand your worth and ability there are a few things that you must keep note of.
Below you will find the list of 45 tips to ensure that you impress your employer. Let us start from the basic to the specific ones.

How to Impress your Interviewer?
1. Dress code:
If you feel that it doesn't matter how you are dressing then probably you are wrong.
90% of things can be figured out about you merely on seeing how you dress.
Dress code forms an important part of your personality and that is the reason why your dress must be formal.
It has to ironed, neat and tidy. An informal dress on a formal event like interview is not at all feasible.
They might just reject you even before exchanging a word or two. Do not do this mistake at all! Dress up accordingly and appropriately.
2. Punctuality:
Punctuality comes from discipline. All the interviewers, recruiters, employers like candidates, who are punctual.
Being punctual shows a sense of responsibility that you are aware of. Remind yourself that "first impression is last impression ", if you are late on an interview, you won't be expected to come on time throughout.
Try to understand that the competition is really tough; your one smaller carelessness might become a virtue for someone.
3. Talk and listen:
You must be able to maintain a better balance between these two. Too much talking isn't a good sign but again, keeping mum and only listening is not viable too.
A candidate must understand when and what to talk and when to listen. Only talking would disinterest an interviewer and only listening would portray as if you are not attentive or not confident.
4. Research:
Never ever forget to do your homework. You must be aware of the company at which you are seeking for your job.
Try spending a little more time behind researching about the history and basic information of the Company.
This will tell an employer that you know how and why to do homework before taking up any project which would eventually portray you as responsible candidate.
A thorough research would always increase your confidence level and might come in handy while you talk on different issues.
5. Being polite: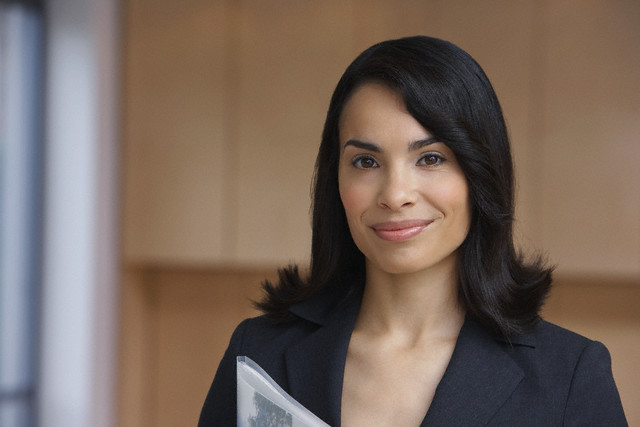 Your tone has to be polite to your employer. An aggressive or louder tone is a big turn off for an employer.
Even if any disagreement takes places one must never lose the politeness in the tone.
Many time employers just try to provoke the candidate and especially in such situation, if you successfully maintain your tone low and polite, chances of you getting selected turn out to be higher.
6. Confidence:
While walking down to the interview, not just you but also your body language, your attire, your gestures, your voice has to be oozing with confidence.
A tinge of nervousness and anxiety is really understandable but try to control it in some way. Your qualification, achievements and experience might not talk as much as your level of confidence would.
Therefore, try to cover up every worry with your confidence, fake it till you make it.
7. Enthusiasm:
Not just your face and personality but also your words must be able to generate the level of enthusiasm that interests anyone.
Frame your sentences, choose you words and expressions in such a way that it would be able to express your enthusiasm as it is supposed to be.
8. Gestures:
Control! Control your body gestures.
This is an unheard language which says quite a lot. Avoid yawning while your interviewer talks.
A warm shake hand as soon as you enter inside is a good gesture similarly; shake hand while thanking them in the end.
While you are sitting, lean a little forward with your arms open. Locking of arms shows that you are defensive. Use your hands while talking properly. Avoid burping in front of the interviewer.
9. Smiling face:
Your face should look bright and cheerful. This indicates that you are excited for the new job and want to get selected moreover; cheerful employees are what employers generally look for.
Keeping your face dull and filled with worries would only reduce your chances. Keep smiling, this will also brighten up their day.
10. Do not bluff: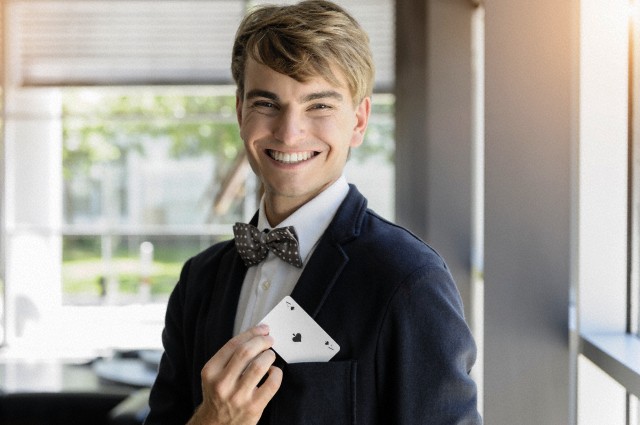 Your interviewer is probably 5 times more experienced than you are and hence it is easier for him/her to catch hold of your lies.
Do not fake up anything, regarding your personal and professional life. If you don't know about it, is absolutely okay, be straight forward; this will at maximum reject you but if you begin to cook up story and got caught then that will show you under a bad light.
Hence it is advisable not to unnecessarily cook up a fake story and attempt to bluff your employer.
11. Highlighting your strengths:
Throughout the interview, keep one thing in your head and that is to highlight your strengths. Now this certainly doesn't mean that you should constantly blabber about it.
This basically denotes that, whenever you get a chance, try to highlight your achievements or past professional experience.
12. Knowledge of current affairs:
An updated knowledge of current affairs happens to be the plus point for a candidate. Every employer seeks for a candidate who is smart, intelligent and well versed with the happenings around the world.
Knowledge is a virtue that you might not be blessed with but can be acquired with time.
Hence, ensure that you are updated with all the headlines in your mind before stepping inside the room.
13. Keep a pen:
Yes! You must be feeling this is a negligible point but, mind you it Is not!
Imagine, your employer asks you to sign and you said – "I don't have a pen." Nothing could be as embarrassing as this.
Thus, it is always good to keep a pen in your bag or in your pocket. This is a sign of aware candidate. Keep a pen with you, all intelligent people do.
14. Positive attitude:
A positive attitude can lead you to a bigger way just keep it up! Try to see positive things in everything that you listen or say.
For instance, while talking about your failures also talk about the lessons you have learnt. While talking about your bad habits also tell them how you are overcoming them.
Your positive approach towards life would make you an optimistic, who seeks an opportunity in every problem that is faced. Such candidates are always needed in an organization.
15. Be humorous: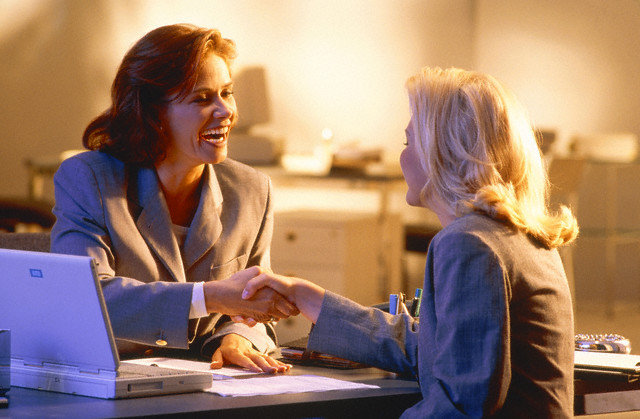 Interviewing is a serious process but, that doesn't mean you will stay serious all the time. Try to be humorous at time, if you cannot be humorous then at least laugh on the jokes cracked by your interviewer.
Do not try too hard to be funny, if it comes out natural to you then it's perfectly okay but do not over try and end up in a mess.
16. Group skills:
These days most of projects in corporate are group ones and therefore they tend to look for an employee who is adjustable in a group, who can lead as well as cooperate when in a group. Your job is to highlight your qualities.
Talk about group sports that you are indulged in or any other curricular activities which was represented in group. This will entitle you with your position when you are in a group.
17. Handshake:
One of the crucial yet overlooked parts of the interview is the handshake. Your handshake should be moderate. It should neither be too firm nor too loose.
A proper handshake develops a positive thought process towards the candidate. Hence, work on your handshakes.
18. Usage of language:
You must be fluent while communicating but, fluent doesn't mean over trying. Being a little casual in your ways is fine but keep the language formal.
If you are blessed to have a rich vocabulary it is a plus point for you but do not over do it in such a way that your interviewer finds it hard to connect.
On the similar note, do not use really casual language. Remember, he/she is your prospective boss and you must know where to draw the line.
19. Focus on intellect:
Presenting yourself is one of basic things to do in an interview, you must take a note of that "a body without brain is futile".
This certainly implies that even if you are high on your mannerism, higher on your looks and highest in your communication skills, you are going to land nowhere if you are zero on your intellect. Keep your thoughts and opinions organized before taking them out.
20. Ask questions: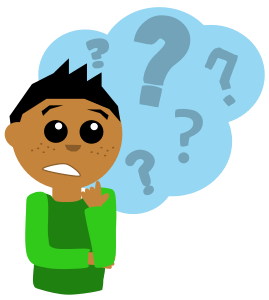 "No question is a stupid question". If you got some doubt feel free to ask question. This will tell your interviewer that you are attentive and interested.
You can also ask about their expectations from you, what kind of training you will be getting and so on. This attitude of yours won't be taken as negative rather you would be appreciated.
21. Impressive resume:
Please ensure that your resume matches the job description which was given to you. If it doesn't then try to modify it a little.
Also write a cover letter along with your resume. This cover letter shouldn't exceed more than ten lines.
A mismatched resume or badly written cover letter might drop down your chances instead of building one therefore ensure that your resume and cover letter are impressive enough.
22. Eye contact:
Do not look down or up while talking. You are not even supposed to look at the wall even if you are nervous.
It is true, your eyes might reflect the nervousness but still, do not lose your eye contact with the interviewer. Eye contact plays an important role in building up confidence level.
23. Gratitude note:
Very less people bother to do it but, this really works. Once the interview is over and you are back home waiting for the call, drop an email thanking the recruiting team for spending their valuable time on you.
This is a part of expressing gratitude. This in a way also shows how much concerned and connected the candidate is regarding the job.
24. Prepare some basic questions:
There are a few questions that are basic and common. Prepare yourself for answering them. Questions like — "what are your strengths?", "how are you beneficial to the organization?", "tell us about yourself" – these several basic questions can be easily tackled if the answers for the same are prepared thoroughly.
25. Narrating incidents: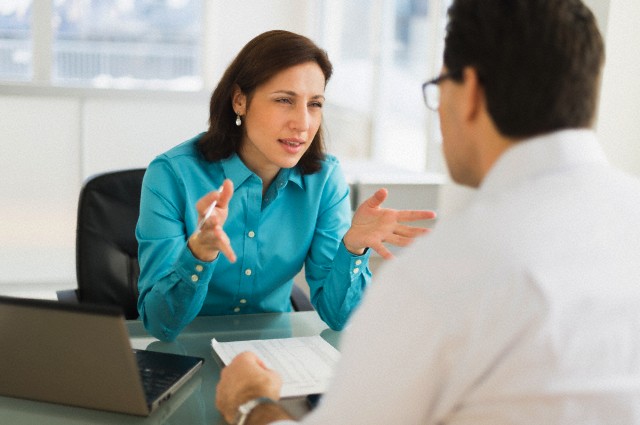 Instead of going for mugged up resume looking answers, you can narrate incidents. This would keep the level of interest up as well.
Like, if you are asked if you can multitask or not – try to tell them an incident which is relevant to the context. This is an easier way to retain the attention and enable the interviewer to peep into your personality as well.
Also ensure that the incident shouldn't be too long causing boredom.
26. Speed of talking:
Do not talk too slow that at a point recruiter would get tired but, you shouldn't talk too fast either.
Try maintaining a moderate speed of talking with respect of occasional smaller pauses. If you have a habit of spitting while talking then you must keep handkerchief with you.
27. Switching off your cell:
Keep away from the distraction. Always ensure that your phone is switched off once you enter the room.
Receiving a call while your interview is going on doesn't look good.
It even looks worse if you do not receive it and keep on ringing hence a better way out of that would be either keeping the phone on silent or completely switching it off.
28. Keeping Reference handy:
If you haven't mentioned the reference numbers in your resume then at least keep it handy in your cell or on a paper with their name and number.
If reference numbers are asked on the spot, you must be able to provide it on the spot as well. Therefore one must keep them readily available.
29. Presence of mind:
Do not let the nervousness overpower your thought process. Please ensure that you give the best shot. Often there are times when the questions which are asked are no rocket signs! They are supposed to be answered with presence of mind.
The main aim of the interview is to check if the candidate is able to cope up and think logically even in the times of pressure or not.
30. Keeping calm: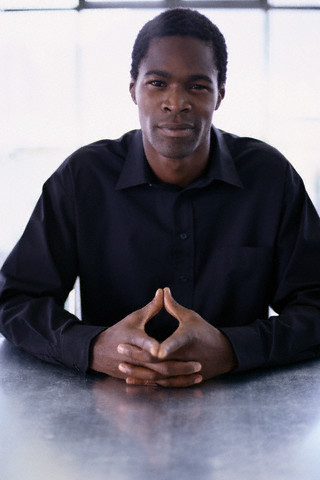 Keep calm is highly feasible activity. No matter what questions are being asked, no matter how much nervousness are you facing just keep calm. Do not rush as soon as you hear the question.
Take your time and calmly try to understand the question and then gradually begin to answer. Keeping calm would enable you to gain your confidence level as well.
31. Dedication towards work:
You must know that dedication towards work is one of the qualities that employers are tending to find in the candidate. Often many qualities are highlighted by the candidate except this one.
A candidate must highlight this ability. Your dedication towards your work should be visible in your words. This is going to work in your favor.
32. Talking ill about others:
It completely makes no sense if you are talking ill about your previous boss, colleagues or the company to your recruiter. This is going to create a sense of mistrust about you in his/her mind.
Therefore avoid talking ill about anyone. This ill in a way make them believe that you are a bad mouthed person and such people in the workforce are not at all beneficial in any way to the organization.
33. Find a common interest:
Try to find a common interest between you and your employer. It could be a game, a hobby, interest or opinion.
Do not put a deliberate effort in an attempt to match with their interest. But, if this happened to be a coincidence do not let it go. You never know what can be beneficial to you in what way.
34. Be genuine: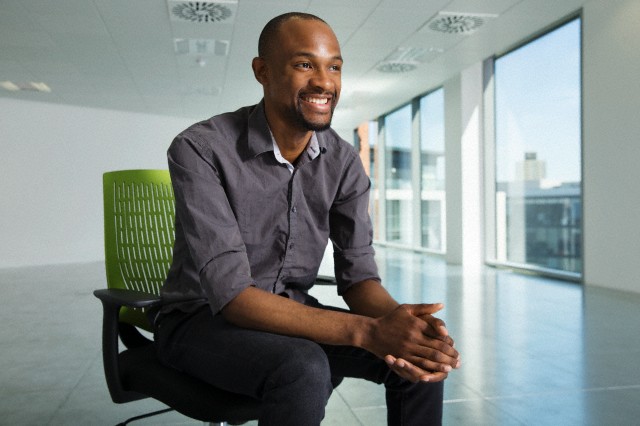 It is absolutely okay if you are not as per their expectations but, do not try to fake in the race of matching up with their expectations.
If you do not know anything, be genuine in confessing that you are clueless about it but, do not bluff around and cook up fake stories. This will not only take up your job from you but also your reputation and image.
35. Avoid sarcasm:
90% percent of people in world do not find fun in sarcasm. They feel offended by the same. So no matter how awesome you are at sarcasm and how lightly does it seems to be for you.
Do not use sarcasm in any way before your employer. If you feel that this might impress him/her seeing how intelligent you are, probably you must rethink about it.
36. No talks about salary:
In an interview where you are unsure if you are even hired or not, you must not talk anything about salary or benefits especially if you are a fresher.
You can answer if they ask you about your monetary expectations but do not talk about it unless and until this question is asked. You should be more interested in the company, job profile, tasks and responsibilities instead of salary initially.
37. Do not get personal:
Being a little friendly is a good idea but being too personal is not!
You are just a candidate and you must have nothing to do with his/her family background or anything that is personal and not related to the profession.
As a responsible candidate who is here to seek the job you must be well aware with where to draw the line.
38. Basic knowledge of computer and internet:
You are definitely not expected to be a computer engineer unless and until your job description demands it.
However the basic knowledge of computer, which would be MS office, notepad and so on must be known to you.
With the world revolving around social media and digital marketing, not knowing basic functioning of internet might question upon your capability. Therefore, arm yourself with basic knowledge of working on a computer and dealing with internet.
39. Mentions about smart work:
As the corporate competition is heating up, employers are constantly looking for not only hardworking and flexible candidates but also those who can work smartly. These days smartness in work is highly appreciated.
So if you feel that you have done lots of smart work in your past or you have innovative ways of working do mention it in the interview.
40. Ambitious: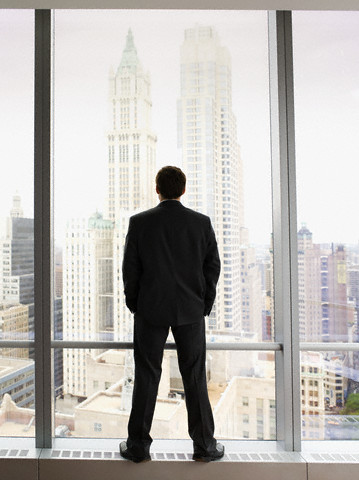 For an employer it is important to know how ambitious you are. What are your career plans, how do you see yourself 5 years from now, what success implies to you.
Being ambitious plays a key role in laying out your persona. An employee who sees his ambition in the welfare of the organization and who knows how to pave ways in different situations is always wanted by the company.
41. Write down:
In an interview you must be loaded with information about the company, the plans, expectations, possibilities, procedures and so on.
It would be tough to remember it all therefore, keep a note pad with you making note of whatever is being said. This will not only help you in remembering everything but also make your employer realize the seriousness that you are giving your interview with.
42. Learning:
Every opportunity of your life is an opportunity to learn. Keeping this in mind a candidate is supposed to give his/her interview. You should focus more upon the fact that the reason why you want this job is related to the learning experience.
You are a candidate who is keen on learning and do not want to forgo any opportunity that gives him/her a chance to learn.
43. Show sample of your work by asking:
This is said to be an intelligent move. Always take the sample of your work along with you, when everything else fails this can certainly save you.
If you do not have sample work with you then you can even tell them to test you and you will provide the work free of cost as a sample which would be as per their specification.
In a way this talks a lot about your passion for work, dedication and unbounded confidence that prevails.
44. Extra copy of your resume:
We understand that this is an era of digitalization and you have a soft copy of your resume however, in the room you might find more than one interviewer. They might need your resume in hand.
Such situations are difficult to tackle if you don't have an extra copy. Therefore, in order to avoid such odd situations keep an extra copy of your resume handy.
45. Social media: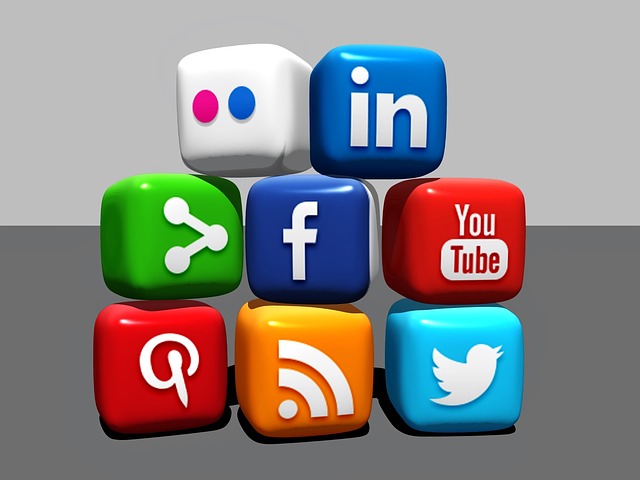 Checking up social media is one of the major practices down by employer in the name of "background check".
Social sites like Facebook, twitter, LinkedIn are scanned to understand your character. So if you are going for an interview or have applied for one try to clear up posts of social networking sites.
Do not post any picture, comment, status update, video that might just zero down your reputation. Any inappropriate thing of yours on social media can be looked down upon narrowing your chances of getting selected.
Conclusion:
One must remember that there are many things whose combination makes you a perfect candidate. These things are not merely your resume, achievements or degree but also some of the really small things like an eye contact.
Therefore, wherever you are going for an interview focus on each and everything. Practice your answers; talk a lot in front of mirror. Know where to pause and where to listen.
Practice makes a man perfect; do not get nervous just keep on practicing you will get through it! All the best!
Save