It is usually said that first impression is the last impression. In some situations, this fact is not of much importance, while in some, it surely does create a difference. The best example to match this thought is whilst you are up for an interview, clearly speaking when you dress for an interview.

Common Misconceptions About the Dress for an Interview:
Dressing up for an interview is a much hyped about issue in many strata's. People love to dress in the way there are comfortable in, casuals and jeans are mostly everyone's all time favorite.
However, there are certain hard and fast rules while dressing up for a job interview. These rules are imposed on us since ages and are to be followed strictly, no matter what.
The very first judgment the interviewer arrives on is the way you are dressed, the way your attire reflecting your behavior and the way you ease off while carrying your personality.
Hence, it is of ultimate importance to dress appropriately while for a job interview. This article mainly deals with the pros and cons of interview attire, dress codes for men and women, and the various pick up tips for business success.
Does dressing appropriately count in for an interview?
It surely does. Your appearance is of utmost importance. There are many such examples where interviewees were rejected due to lack of proper dressing, despite of being highly eligible for the position.
Now what counts for a proper dressing? Here's how we go about.
1. Skim through the history of company culture:
You must always check out on the culture of the company before going out for an interview.
Once you get a call from the company for an interview, it should be your foremost duty to know the background as well as the current trends happening in the firm.
It would be totally awkward to pop up in jeans and casuals where people are asked to dress in a suit and a tie?
2. Nothing casual or fancy more than required: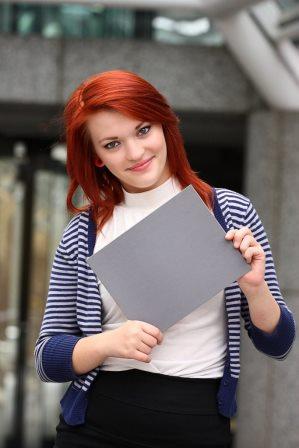 A company might have its own rules for the employees dressing sense. After making a thorough check on the tastes of the firm's order, look into it which kind of company people are going to interview you.
Will it be appropriate to dress in a suit and a tie where others are wearing casuals? Or will it be appropriate to dress in casuals where others have come in a suit and a tie?
3. Go with the flow of the interviewer:
If you are so keen in getting into this job, you might have to put forth your own opinions and match the interviewer's choices.
If it's a business room, it might be okay for you to wear a suit and a tie to impress them. Likewise, if it's a casual room, it might be okay to wear either a suit or a tie or a casual pair of jeans and flip flops.
It is extremely important that you must be confident enough to carry away your personality by the way you dress.
Different Interview Types Existing in the Business World:
1. Professional Interview Attire for Men and Women: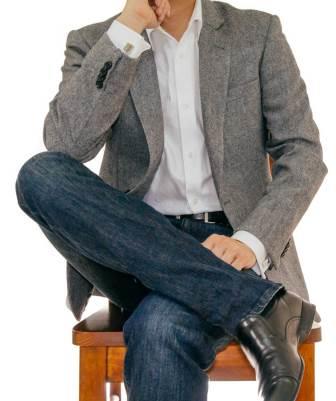 A professional interview marks the first step in your work phase. Once you walk past this phase, your hard work and determination will ultimately lead you to the zenith of success.
However, to convert dreams into reality is no Herculean task. To match up to the requirements of an eligible candidate needs to be able to walk on fire and fly in air.
How much ever you are confident enough of bagging this job position, your way of dressing reflects your personality. Hence, it is of utmost importance to take note on the proper dressing sense.
2. College Job Interview Attire for Men and Women:
The college years are the crucial ones in every individual's phase. They get to learn a lot of things that might not be possible to mould in them before or even later.
Hence, work in such a crucial phase of life can teach them many valuable things of life. A college job interview is usually the very first interview thing happening in a teen's life.
To bag this opportunity one has to dress well along with the very requirements of being an eligible candidate for this post.
3. High School Interview Attire for Girls and Boys:
Usually high school interviewers are not looking for professionals as it is the interviewee's first step towards professionalism.
Most of them are not being interviewed for a professional set up. They might have to give an interview for a job of a baby sitter, a part time job in restaurants, a job of a retailer or for a voluntary position.
Being a fresher, one is expected to pop up in a normal comfortable attire which could be carried away in ease whilst an interview. It should not be too revealing. Also, casual dressing won't be a problem for an interview.
4. Internship Interview Attire for Men and Women:
Internships are like the crux of one's resume. They are an important phase in everybody's career.
The way you shine out in your internship will reflect the way in how you will perform in the coming years of work place. To get in one of the internship is not a cakewalk for all.
5. Start Up Interview Attire for Men and Women:
As new companies are always on the run, they hire interns with minds filled with crazy, quirky stuff and the best on innovative ideas.
Start up casual has sprung forth to match the requirements of the firm and the candidates as well.
6. Summer Job Interview Attire for Men and Women:
Dressing up for an interview while in summer is no Herculean task. To spring up your dressing style and still stay cool with it during summer is something which every person dreams of.
Ways to Dress for Different Interviews:
There are certain ways in which an interviewee should dress like. Certain attires of one's choice are not acceptable.
Each and every firm has its own dress codes for the interview as well as for the work place.
There are many different interview types and to look best in all of them is a heck of a task. Here's how to implement this practice and turn out to be the best in the interview:
1. Men's Professional Interview Attire: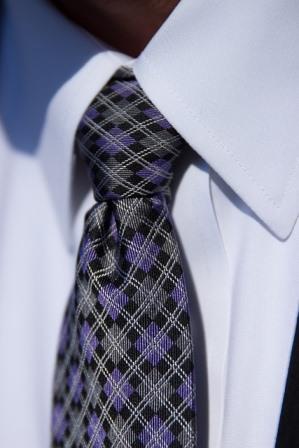 Starting from the hair, it should be recently trimmed. A good hair- do would add on to your personality. Also, nails should be taken care of while going for an interview.
Display a white or blue shirt which is solid in nature and a patterned tie in contrast with the suit is necessary. Try avoiding flashy or vibrant colors as it might grab the attention of the interviewer repeatedly instead of concentrating on your words.
The suit must be a dark single breasted one. It must be buttoned. If you display a pocket, show only a square fold inside it.
Jacket sleeve of the suit should not go beyond the knuckles. Shirt cuff should be exposed half the suit. Pants must be cuffed. They are best for tall men and un-cuffed for short.
Plain black or brown shoes should be the most important criteria. Also, it should have a rounded toe and a closed lacing. Shoes must be polished.
A suit should be any of these three colors; black, navy or dark grey. The suit skirt must be lengthy enough to help make you sit properly in a comfortable way.
No jewelry. Rather don't wear cheap jewelries. Jewelry should be limited. It should not be so vibrant to pop in and out of the interviewer's eye.
Manicure and pedicure before going to an interview. Do not apply vibrant nail paints. Keep it simple to a peach or a beige color. Professional hair-do is a must.
Always wear shoes matching the suit. Go light on the makeup. Bright eyeliners and eye shadows are a complete no-no. No or less perfumes. You might never know if the interviewer is allergic to perfumes.
Carry a briefcase or a handy portfolio. Never opt for huge carry purses or sling bags to an interview.
3. Men's Casual Interview Attire:
A good hair-do is a must. Do not use too much of gels to set the hair. Face shaven or beard neatly trimmed. Nails trimmed.
Checkered or stripped shirts can be acceptable. Tie should be in contrast to the shirt. Sport a plain colored jacket. Khaki pants. Denim might be acceptable in some of the firms. Never carry a briefcase on casual attire.
Keep it simple to a leather case or a handy portfolio. Opt for boots or leather shoes. No flip flops allowed. Socks should match the color of the pant or the denim.
4. College Job Interview Attire for Men:
A suit and a tie of solid colors is a must. Deep grey, black and navy are the best. Tie should be of a classic stripe. Dotted ties would also look great.
Shoes must be either brown or black. Long sleeve shirt, buttoned them all. It should be of a contrasting color that goes well with your suit.
Socks must be of a dark bright black color. Nails trimmed. Use very less or no perfume or gel or an aftershave. Do a neat hair-do. Get your clothes ironed. Get a shoeshine before the interview.
5. College Job Interview Attire for Women:
Choose a suit of neutral color. Navy, dark grey or black are the best. A pant suit or a skirt suit would do well. The shirt should match with suit.
It should not be of bright colors and too loud to the eye. Also, it should be buttoned properly. If it is a blouse, do not wear it if it is too revealing. Shoes, heels or flats, all should be of a matching color to the suit.
Heels should not be higher than 3 inches. Nail paints not too bright. Use less of pierced accessories. Do not show off your tattoos. Clothes properly ironed. Get a shoeshine before the interview.
6. High School Interview Attire for Men and Women: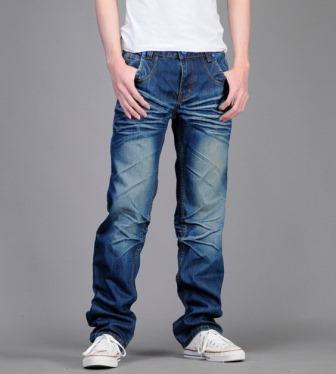 A simple polo shirt for both men and women should be worn. Wear a laced cardigan to match a top or a button-down shirt. Khaki pants.
Denims would also work. A sweater to top off a shirt is necessary. A shirt and a tie are never off fashion. It can be counted as a casual wear too.
Nails trimmed. Neat hair-do is a must. Say a total no-no to flip flops and sneakers. Instead try wearing loafers or brown shoes.
7. Internship Interview Attire for Men and Women:
It is not always necessary to sport a suit and a tie. For internships in the first place, a simple white shirt with a solid tie would look good. This won't look too casual or too business type.
A simple but classic one is a plain shirt buttoned for both, boys as well as girls. It is never out of fashion even in today's modern world.
A sweater over a shirt (buttoned) would look great on a fresher. Pair it up with slacks which are easy and comfortable.
8. Start up interview attire for Men and Women:
Spring up in a casual wear. Rather wear pants or khakis or slacks. Ditch the formal suit and tie wear. Pair those khakis with a simple buttoned shirt or a t-shirt.
Choose a simple top for girls. Wear minimal accessories and keep it as simple as possible. Choose a good pair of shoes for both men and women to get started for a post in a startup.
9. Summer Job Interview Attire for Men and Women:
Ditch the suit and tie as it is very uncomfortable to carry away it properly while in a highly humid area. Wear light colored shirts.
Opt for the plain or striped ones. Do not wear too much of bright colors. Pair the shirt with a fitted trouser or a khaki pant. Wear shoes that are comfy and go well with your attire.
Clothes Influencing your Job Chances:
Perception is reality. Showcase your image such that there is no way you can get rejected or left out in the entire interview.
If you want to really dress for an interview, choose your dress according to the company's culture, the time when you are being interviewed, the place as well as which season is it.
If these things are taken into consideration, nobody can steal this opportunity from your hands. There are certain examples to suit this saying.
Imagine a man wearing a dark tuxedo in summer while being interviewed for a job of a construction manager. It is practically impossible to dump in a cloth just to please the need of a formality.
The interviewer might reject him on the spot thinking that this person has lost his mind. This attire does not go well with the time of the year when the person is being interviewed.
Thus, time and season plays an important role in landing your job at the right place.
Also, another instance could be counted for this saying, what if a lady is being called upon for the job of a stylist and she appears in a dull, drowsy state.
Her hair being loosened in a pony tail, a dull colored blazer, no makeup, any jewelry and flat shoes would cost her the job. Will she be selected for this job? Of course, the answer would be a total no-no.
The hiring person is looking for a lady with ultimate fashion sense who breathes every moment of her life thinking about and living with fashion.
What Does you Cloth Speak About you?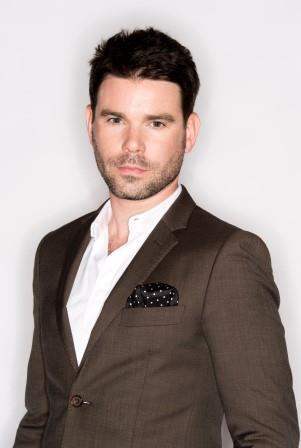 Your dress should speak for itself about your personality.
It plays a supportive role in an interview.
Appropriate dressing style portrays your image as a person who is seriously interested for this job and understands the needs of the firm in which he/she is going to be employed.
Your attire should not be the center of attraction of everyone's eye. Be as simple as possible. At the same time, go for over dressing rather than being under dressed.
An interview calls for a more professional setup than whilst on work. So even if the company is lenient with people dressing during work, it might be as strict in the interviewing phase.
Even if there are changes in fashion regarding the color of the shirt or the length of the lapels, the basic rule of attire during an interview remains the same.
Dress to Express, Not to Impress:
Remember, it is of utmost importance to dress to express and not to impress. Many people commit this mistake while up for a job interview. Anybody could be made to wear a proper dress.
Fitted blazers, cool shades, contact lenses, polished shoes. But that counts for impressing the audience. Perhaps, it never did to express the feelings.
Hence, one should dress to express and not to impress. Your dress should speak for your personality.
Do not let a fashion faux spoil your reputation and cost you your job. Know what you want to wear for a job interview. Strike the right chord and you will be soon sailing on your ship of dreams.
Save
Save