An office is an area where business management and administrative work is done. It is a place where organization is located. Basic and necessary duties are attached to this place of work. Whether it is small or massive building, the authenticity of the place remains the same.
A culture is to be maintained in the office by the officers, staff and all the regular members designated to come and serve their duties.
With the growth of civilization and Industrial revolution, major industries flourished like banking, railways, insurance, communication etc and a large number of manpower was needed to maintain the regular updates. And thus more work space was required, more punctuality and discipline was required.
Subsequently, an office environment was created to manage the whole world with modern efficiency and control and privacy in each of the departments.
An office environment consists of individual cubicles, meeting rooms, lounges and spaces for support activities. Some offices also have kitchen area or canteen.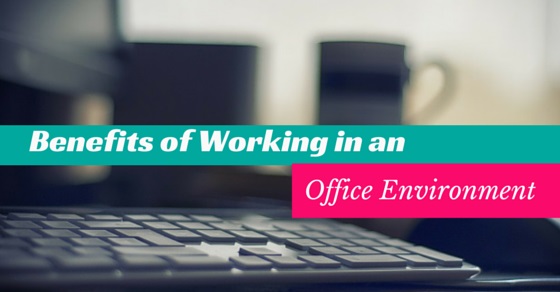 Maintaining an office environment is very necessary for the work flow to gain momentum. An office environment builds up cordial culture and supports its occupants to perform the job as per the standard criteria and discipline. There are numerous benefits of the environment created for official purpose. Some of the powerful benefits are listed below:
The Benefits of Working in the Office:
1. Learn to maintain punctuality:
In office, there are fixed working hours as well as fixed lunch hours. When you join an office, your mind automatically starts working about the time schedule management of reaching office on time.
Slacking yourself is not possible because you cannot afford in the strict time frame. Maintaining punctuality is crucial to your life if you want to achieve anything valuable.
Many people find it hard to discipline their lives, so office environment is important since it forces you to start your work on time without any second option.
2. Learn to behave in society:
Generally, people do not understand the importance of socializing and its methods. The way you should behave when you are with and around people. The way you speak, the way you communicate and make friends, the way you maintain relationships. These are important aspects of your own individual self.
You need company to survive, so you need to know how to behave professionally and in a disciplined way with the colleagues, staff and people in lower cadre than you are in.
You are practically spending more than 8 hours of a day in your office. So, you need to survive and make your environment friendly for yourself.
3. Get highly motivated:
Working with your colleagues and staff gives a feeling of motivation to concentrate in work. You have seniors around you that push you to do quality work and create an important position within yourself.
By seeing the performance of others, you feel like matching your own capabilities. You cannot give yourself self motivation. You need competitive spirit to move ahead in life and this spirit is developed by the surrounding colleagues and staff.
When you work in an office environment, you get motivation and confidence to work along with the colleagues and staff. You feel to fulfill the dreams you have set in your life.
4. Develop team work and leadership qualities: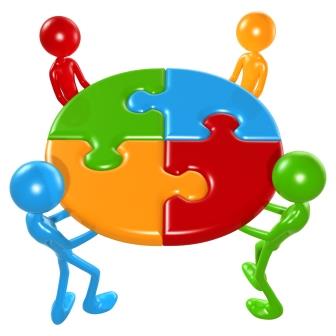 Working in an office environment makes you learn how to manage yourself as an individual when you are in the team. You feel the urge to make yourself recognizable in the crowd.
And this urge makes you learn various types of mannerisms to bring you out from the crowd and stand aside shining with your own identity.
Also, working in a team and working with the team is an art. You need to respect your co members as well as your leader. You need to respect the views of the members as well.
If any opposed view arise, you shall be polite enough to display your thoughts in a methodical way so that you don't hurt the sentiments of others.
5. Learn to divide your professional and personal life:
When you enter your office, you enter into your professional life. At that point of time, you should keep your personal attributes aside and behave professionally. You should learn to differentiate your personal problems and your professional problems.
It is up to you to manage your office hours and your household attributes. And when you step out of your office, you should leave your professional tensions and work pressure related stress in your office itself. Your home is a place to revitalize your mind and prepare it for the next day.
Your family is as important as your professional surrounding. Though you spent quarter of your day with official work, but then also you learn to manage things in your home as well. This point is especially relevant to working women who beautifully manage their lives without a complaint from either side.
6. Learn to present yourself:
In an office environment you need to dress well and present yourself in a neat and tidy way. When you are in the impression that you are being observed by different people, you feel conscious about it. Then you start changing your dressing habits.
You start dressing peers with sophisticated and luxurious items in a professional way with ironed clothes and tied hairs totally different from what you had wore in a college.
Dressing yourself creates your first impression. The way you dress makes you feel confident about the way you present yourself in front of the top level management.
7. Learn managerial skills:
Good managerial skills do not come naturally to a person. Working in an office requires attending meetings, preparing presentations, talking to seniors and makings projects.
These qualities call for a lot of practice and self upbringing. With days of experience and learning, one develops managerial skills related to attending meetings and talking in business discussions.
A good manager is the one who manages his staff and makes the work done on time. He does not give his department a chance of complain. His staff are so well settled and disciplined that they do each and every work in order and in time. Managerial skills are only developed when you work in an office.
8. Networking: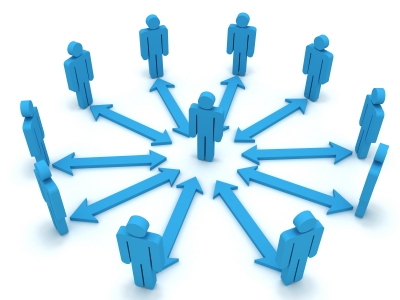 Working in an office involves talking to people in different departments, like vendors, parties, contractors and other officials from the government department.
In due course of time, you start developing cordial relations with them for getting your work done at the earliest.
It is very necessary to realize when and how to entertain which type of person. While talking to customers your tone shall be polite and friendly so that the company does not lose the customers.
9. You learn to develop new ideas and knowledge base:
Every Day is a day of learning in your job. You get uncountable opportunities to explore your ideas and techniques. If your ideas get recognized, you get rewards that make you to strive more for excellence and survive in the world of competition.
When you get opportunities to work on different types of projects, you learn to explore different grounds which can be beneficial to the company. In this way, you start developing a habit of researching and finding bases for logics.
10. Create positive environment:
Always keep a smile on your face while entering your office and also throughout the day to make your colleagues feel positive about you. Greet your peers whenever you meet them.
This shows you are positively charged and ready to start for the day. Always make your voice soft and steady so that people like to communicate to you.
11. Learn about the company and its management: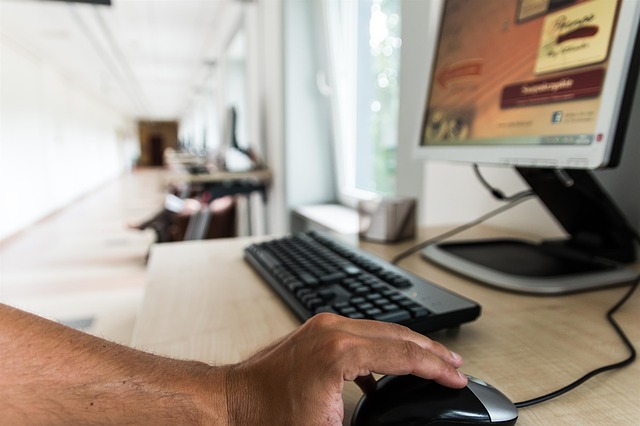 Once you enter the company you learn about the plans and programs about the management. You learn about the flow of work and its process. You learn to attract and manage clients.
You get the knowledge to procure required materials at low cost to minimize the cost of the company. Overall, you learn ways to start the business and flourish it in required ways.
12. You are under supervision:
In an office you have a proper guidance and support for whatever work you have done. There is an upper hand with you who guides you in all your processes. You have back support in your works.
Supervision means someone is guiding you in all your processes and wherever you are having problems.
13. You are in control of your working place:
You have to follow the terms and conditions of the working place. You have to stop smoking wherever it is prohibited. You have to leave all illegal and unsociable habits to maintain yourself in a team and a surrounding.
You learn to maintain discipline and listen to the orders given to you. Once you have entered the office you learn to be bound to obey the rules and regulations of the office.
14. You define your hours:
You get the privacy and time for yourself when you are working in an office. Far from homely atmosphere, you get a place where you can think and work independently without any restrictions. You are the master of your own self.
15. You learn to manage the technical issues: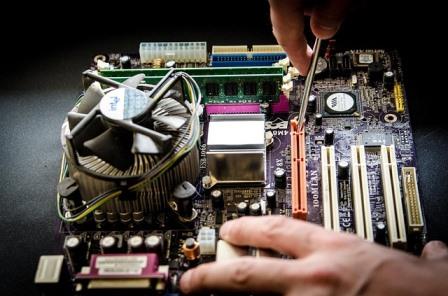 If there are any technical issues related to work, and simultaneous any work pressure, there comes a condition where you will have to manage yourself.
In this way you learn to solve your problems by yourself. You learn to manage any type of issues because you know that if you cannot manage such issues, there will be an adverse effect to your work performance.
16. Opportunity for expanding your business knowledge:
By working in an office environment, you get to acquire all types of necessary information required for running a business.
When you meet departmental heads and communicate with them relating to official matters, you get to learn about the subject matter of the norms and procedures one has to fulfill while carrying on business.
17. Understand the nature of business:
When you work in an office environment, you learn the nature of the business, its norms and procedures and all the statutory and administrative requirements one needs to follow in regard to the running of the business.
Sitting in the office you get to sit up eight hours and go through the files and folders. You get to learn about the history of the company as well. In this way, you grab the information and can be beneficial to the company in times of need.
18. Keep things confidential:
It is very necessary to learn to keep official things private and confidential. When you have become the employee of the company, it is your duty to keep official matters secret. One department matters shall not be discussed with other departments.
Especially when you are in finance department, you should try to keep all information within the department itself.
Also, you should maintain the secrecy in the hierarchical part of the management. The information provided with top level management shall not be discussed with low level of management. These types of phenomenon are learnt best in an office environment only.
19. Gain experience:
When you get to work in an office environment, you gain experience and momentum for work. This experience takes you to the top as people prefer old staff to be reliable and worthwhile.
20. Your own privacy:
Individuals get their individual cubicles along with their personal computers and personal sitting area. So, there is an opportunity to maintain your privacy at the time of work. When you get your desired privacy and satisfactory job culture, your work speed increases and you work more effectively and efficiently day after day.
Final Words:
Nowadays, we see that lots of opportunities have come for work from home on part/full time basis. Apart from unforeseen circumstances, it is always better to work in an office environment to maintain the seriousness and authenticity of work.
Save