Human Resource is a challenging profession. Apart from choosing the right talent for the specific job, an HR professional also needs to train and develop new workers, engage them, resolve legal hassles faced by the company and ensure a high level of productivity.
There are innumerable HR professionals who make a difference in their day to day lives and ensuring the success of their companies. You can only understand the role of an HR Professional when you understand clearly the challenges he faces in his professional life.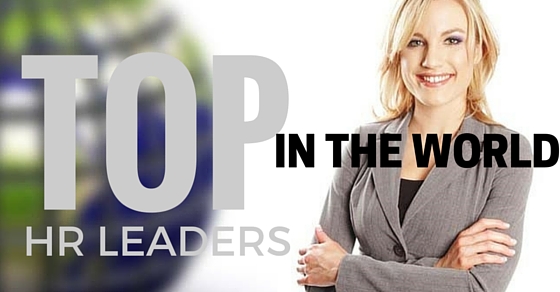 Challenges Faced by HR Professionals:
Here is a list of the major challenges each HR Professional faces in his day to day work life:
Leadership Development:
The HR Professional has the major responsibility of training the employees and candidates to turn them into the next leaders. Identifying the candidates who possess leadership skills and training them for the role is not easy.
It requires constant effort, an eye for true leadership skills and dedication towards the firm or organization. This is a very challenging responsibility often shouldered by the HR professional of the firm.
Change Management:
Change is the only permanent thing. Each year, several of the top performers of the firm or organization take efforts to get into better firms. The HR professionals then have to look for new candidates to take up the role with the same sense of responsibility and seriousness. Any mistake in selecting the candidate can ruin the firm's performance and reputation in a go.
Creating an Effective Training Program:
Training a candidate may sound simple but it is not so. An HR professional has to train the candidate and ensure that he performs as well as his predecessors. The efficiency and performance need to be tracked and continuous feedback is to be provided.
These are important steps to ensure that a perfect replacement is found for the position. All these responsibilities are shouldered by the HR professional.
Attracting and Retaining Top Talent in the Firm:
A firm's success greatly depends on its employees and manpower. If the manpower is not correct, the firm can never make profits. This is the reason why retaining the good and valuable employees also becomes a major duty of HR professionals.
They should be able to understand how to motivate or satisfy the valuable employees so that they do not consider leaving the firm or organization.
Ensuring Flexibility in Work Arrangements:
The needs of different employees differ greatly. While good compensation and a quality work environment are prerequisites most people consider while joining an organization, other things may count too, such as the work schedules.
Many women working in organizations look for flexible time schedules so that they get to spend sufficient time with family while doing justice to their professional lives. Working women would thus prefer flexible work timings. Flexibility in work arrangements will surely encourage them to stick to the same firm longer.
Better Compensation:
All companies indeed aim at making a profit. Yet, it should not be at the cost of the employee's satisfaction. You need to keep in mind that the employees will not stick to your organization if they get better compensation somewhere else.
You need to keep a check on the salary trends and pay your employees better than the market standards. This is one trick to retain the best employees to your firm or organization.
Creating Healthy Work Culture:
Even with hefty pay, an employee may not stay in the firm if the work culture is not healthy. If there is a lot of bias and partiality and the right people are not getting rewarded in the firm or organization, it can create a negative impact.
Other good employees may feel it is no use sticking to the firm and may even quit the firm. It is thus vital that you retain the right work culture. This again is the responsibility of the HR professional.
Role Played By HR Professionals:
While we often tend to completely ignore an HR, he has a significant role in ensuring the firm's success. We have just seen the numerous responsibilities shouldered by human resource professionals.
They do the job of converting fresh candidates into responsible employees. They identify leadership skills in candidates and provide them with confidence so that they can handle the responsibility without fear. HRs have time and again been responsible for the success of different prominent companies in the world.
Read along and know about some extraordinary HR Professionals who changed the face of their firms through different initiatives they took. Here is a list of HR professionals who set new standards in the industry with the quality of their work:
Most Influential HR Practitioners:
Group HR for Ford, Felicia Fields:
Felica Fields first came into prominence once the ex-Vice President of Human Resource in ford decided to quit the company during the bailout that took place during the money crunch. Alan Mulally became the new CEO of Ford. He came up with a unique plan and didn't wish to utilize federal funds.
To achieve his aim of making a turnaround, he formed a partnership with Felicia Fields. The two came together and they created and executed his innovative plan for a remarkable turnaround for the automobile giant. Felicia played a major role in having a word with the employees to figure out what would work for them and what wouldn't.
Henry ''Hank'' Jackson-President and CEO of SHRM:
Henry Jackson is the leader of the largest HR association in the world-the Society of Human Resource Management. Though HR as a profession may not be glamorous for every professional, yet Hank has played an instrumental role in making a turnaround on numerous occasions.
He has encouraged SHRM members as well as HR professionals to be more social media friendly and utilize technology to make HR a more glamour profession for youngsters studying management. From HR Magazine to State and National Conferences, Jackson adds a fun element to the HR profession and revamping it in his way.
Hollie Delaney-Director of HR at Zappos!
Zappos is known for its high quality of customer service and is known for the high quality of social media recruiting services that they offer to their target audience, thereby helping them to build a corporate image.
Zappos doesn't believe in the concept of work from home and is known for its core dynamic team. Holley has been one of the major persons behind the success of Zappos. Her main responsibilities are in the field of social interaction and employee engagement, which is a challenging task for companies that run a business model of fun and service.
Dave Ulrich:
Dave Ulrich is a professor, consultant, author and thought leader in the field of Global HR. An author of several books related to the strategic alignment of corporate businesses, he may not be active on Twitter or practice HR today, but he keeps a track of the changes taking place in the profession.
Many HR curriculums across the world utilize his works as the basis of their syllabus. A role model for leading HR professionals across different values, he has lived up to his quote, '' HR must give value or give notice.''
Kris Dunn-CHRO at Kinetex, founder of HR Capitalist & Fistful of Talent:
Social presence is a major factor that matters in the HR profession these days. Kris is a regular blogger at HR Capitalist. He is also the pioneer of a multi-contributor website Fistful of Talent (FOT), with a team of marketing practitioners.
Kris knows for creating fresh, lively content for eBooks and webinars to help in highlighting the message of process improvement and talent management. He is also a member of the Candidate Experience Council.
Laszlo Bock-SVP, People Operations, Google:
Google is known for handling all processes of their business differently. Keeping up with its corporate philosophy, Google has even named its HR department as ''People Operation'', with Laszlo Bock as the SVP. Laszlo has been instrumental in managing productivity and ensure that Google spots and recruits the best talent.
Kalen Holmes, Executive VP Partner Resources(HR)Starbucks:
When it comes to coffee, Starbucks is one of the leading brands that comes to mind. Since the '90s, Starbucks has been trying to engage in a different way to stand out from its competitors.
Kalen joined in 2009 and played an instrumental role to manage generalists and partner resource functions. Keeping the company aligned with Schultz's mission is a real challenge but Kalen has proved to be equal to attention on numerous occasions.
Steve Brownie-Executive Director of HR at LaRosa's, Inc:
LaRosa is a leading pizza company that is based in Greater Cincinnati, OH area. Steve Brownie is a perfect example of what an HR professional needs to be. He is a cheerful professional who finds time to take out of his working hours and get in touch with the staff. Steve also takes tough decisions when needed, but without demeaning his employees.
Each successful HR professional knows well how to interact with people and identify the right skills. A company can never be successful if it has a weak HR team.