After successfully mastering resumes, cover letters, and job descriptions, and receiving requests for interviews, it is now time for you to prepare for the final 'face to face round'.
Even if it is not your first interview, you still need to read this!
Probably because you might come across a fact that you were not aware of before.
And also, an interview is as important to experienced personnel as it is to a fresher. It is because an interview is the only hurdle between you and your dream job.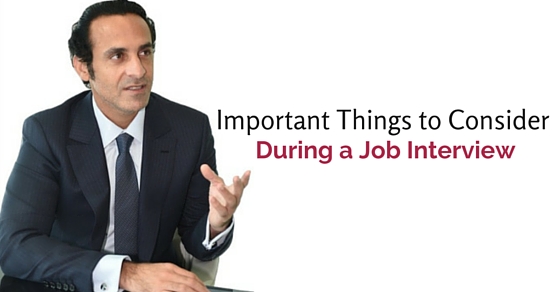 So if you wish to be successful in your interview, then here are some important aspects that you should remember during the time of the interview.
Things to Keep in Mind Before Going to an Interview:
1. Read Your Resume:
Yes, right! It may not exactly fall under the heading of 'things to do during the interview', but it is imperative.
Most of the times it happens that individuals are themselves not aware of what all is being written in their resume.
Even if they are intelligent, improper knowledge about their resume makes them appear dumb to the interviewer.
Possibly, the interviewer may become disinterested in continuing the interview session further. If you don't want this to happen to you, then read your resume thoroughly.
2. Do Not Fake Your Self-Advertisement:
Your resume is a marketing description about yourself and what you write about it, has to be true. Otherwise, you may end up in trouble.
So while reading the resume is vital, equally essential is to make sure that it is inculcated with all correct information.
No matter how bad your past job experience was, there is no space for a lie.
3. Dress aptly:
Investigate the culture or work environment of the company before you land for the interview.
Accordingly, wear clothes that suit the business culture. But avoid wearing casual clothes. If still confused, then wearing semi-formal attire is the most welcomed dress code in any organization.
Try your dress before the interview to avoid engaging in any hassle during the interview date.
4. Reach on Time:
Don't ever try to be late for a meeting. It is always wise to arrive 15 minutes early before the finalized time.
It will give some additional time to relax and carry on with some paperwork if needed. If you are not aware of a particular location of the company, then you may visit the office for two or three weeks before.
5. Mannerism and Politeness:
Yes, these are another two vital ingredients that you have to incorporate during the time of the interview.
Greet everyone with a warm, polite gesture. If you meet any lady, then try to behave well-mannered in front of her.
Remember, it is the time to exhibit all the mannerisms that you have learned during your school days.
6. Don't try to crack a joke:
Even if the panel members seem friendly and have impressed with you in a short period, you still don't take the risk of cracking an unnecessary joke. Don't do this, even if it is the end of the conversation.
A bad joke can be an ugly spot in your overall personality and can create a negative impression on the interviewer.
7. Be attentive towards your body language:
Poor body language can create a lot of distractions and might disinterest the interviewer from taking the interview.
Chewing gum, playing with the pen, slouching, playing with your hairs, shaking legs, biting nails, and more similar gestures are signs of poor body language.
Make strong eye contact, smile often, and nodding your head are some of the signs of a confident body language.
Try to maintain a robust posture from the beginning to the end of the interview.
8. Ask Genuine questions:
Most of the time, interviewers tend to end the whole session by permitting the candidate to ask some questions.
Regardless of the fact, how well you are aware of the company, and how comprehensively the interviewer has informed you about the company's work culture and your job profile details. You must ask some questions.
More genuine and smart questions you may ask, more it is going to impress the interviewer.
9. Make sure your comments are addressed:
If it is a panel interview and only one member is asking the questions, still make an extra effort to ensure that all address your remarks.
Each and everything you are conveying must be received and reacted by the panel members.
10. Use realistic examples:
Whenever possible, try to support your answers with practical examples. It will provide the interviewer with a better understanding of your experiences, skills, and achievements.
For instance, if they ask you how you will handle an angry customer, then explain to them the way you used to handle them in your previous job.
11. Don't speak about the issues you faced in the previous job:
Highlighting the questions you had in your previous job can indirectly create your negative impact on the interviewer.
Don't ever try to portray an image that you are not fit to the desired work profile and that you are not well-versed in handling problematic situations.
12. Don't try to over-compliment the HR/interviewer:
A gentle, polite smile is always welcome, but too much of unnecessary compliments may irritate a person.
So if you don't want to irritate the person opposite to you, then it is better that you don't try buttering him. Not everyone likes this, and especially those in the corporate world.
13. Don't say you were asked to leave, even if you were:
Even if your past job experience was not so good, that does not imply that the next job will also be the same.
So there is no need to say that you fired from the job. It would end the interviewer in the confusion that why you asked for this, and may even make him conclude not to hire you even if he liked you.
14. Be prepared for every odd thing:
Your interview is the only hurdle between you getting the job. There are chances that the interviewer may phrase some different or 'out of the box' questions to you. In such a case, don't seem lost.
Rather, try to answer each question confidently. Sometimes the interviewers are also testing the hidden potentials of the candidates.
15. Keep your cell phone off:
It is something that even experienced professionals tend to forget. Your interview is your first-ever formal meeting with the company's delegates, and if you sincerely want that job, then you should not think of risk.
Cell phones ringing in between of a vital conversation might distract or annoy the interviewer.
Most interviewers do not like any disturbance in between, especially when they are in an important conversation. Remember the interview is crucial for the organization!
16. End every answer on a positive note:
The interviewer may ask you different types of questions and might be even trying to puzzle you by asking questions that do not relate to the job.
No matter what kind of question is put on, try ending it on a positive note.
17. Be focused and concise:
The quality of your responses is what that differentiates you from other candidates for the same profile. Possibly, the same questions put for everyone.
So it is only your answers that can make you stand out of the crowd. Make sure every answer is concise and focuses on only one goal grabbing the job offer.
18. Give the best possible response to a question:
Just like an examination; try to give the best possible answer to each question asked of you.
Remember that your success in the interview is the only way that you can get the job.
In case, you have any confusion, then you can look up to various reputed online sites that can provide you with the best answers to common interview questions.
Conclusion:
So while these are the thing that you need to remember during a job interview, there is one more thing that you may follow after the meeting is over.
Thanks, note! You can either send a thanking email or can say thank you in person. Though, it may not help in your shortlist for the job profile, but will undoubtedly leave a positive impact on the interviewer.