For many people, chemistry is a subject which is very interesting because it explains the process of our survival in a matter of elements. And the real joy of the subject comes when we apply it, understand, and relate in real life.
Chemistry acts as a base for lots of innovation in the scientific, medicinal, material-oriented field. Be it any product, you can find how important is a chemical reaction in your day to day of life.
In simple day to day, every human being is surrounded by or uses chemicals have for every single thing. Because of this huge role in chemistry, many scholars have taken chemistry as their profession.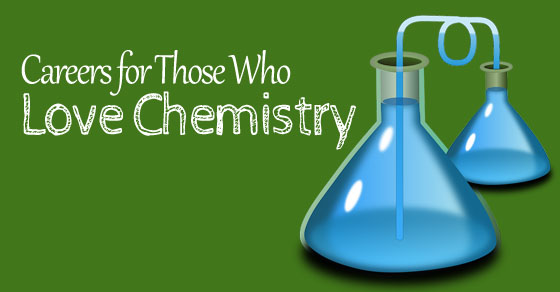 But, what can you do with a chemistry degree?
There are bright careers for chemistry majors. Opportunity World for chemistry degree holders is vast and they are broadly classified into six main divisions. They are
1. Research and development
2. Quality control/Regulatory
3. Marketing & Sales
4. Manufacturing Industry
5. Support
6. Education
Best Careers for those Who Love Chemistry:
Research and Development:
Research and development have a wide range of opportunities for people who love chemistry. There are multiple jobs in various categories under research and development. A few of them are listed below.
Many of us would have heard the word chemist often in our day to day lives. It is an entry-level job that has completed graduation in chemistry.
Even though this job does not create excitement in the beginning, it is one of the good jobs to learn and execute the fundamentals of chemistry.
The job role would be mostly to analyze, figure it, test, and conclude the processes of some practical test with a team of people.
They also work on improving the formulas, processes and various methods to try the test on various products. Mentioned here are few chemist job roles and best careers in chemistry.
Food chemist:
Food chemists work under the research and development of new foods in the market as well as research on chemicals which increases the life cycle of the food.
They also do jobs like inspecting a food product concerning the various scales like quality control, control of artificial agents in food for the FDA (Food and drug administration).
Cosmetic Chemist:
A cosmetic chemist is someone who formulates a cosmetic product as well as they see to it whether it meets chemical regulations. Right from shaving cream to lip balm all the products are directly developed under a cosmetic chemist.
Throughout the raw material selection to the chemical used it will be under the supervision of a cosmetic chemist. It would be an interesting option for people who love to be in the cosmetic industry.
Synthetic chemist:
A synthetic chemist is someone who works on pairing two types of chemical compounds to produce an advance chemical compound which is very efficient and useful for the market. It is an interesting job for people who love to experiment with chemical compounds.
Marine chemist:
Marine chemists are professionals who research and study on chemicals which react in water, and they also undertake repair and construction of marine vessels without producing pollutants in the water.
Astronaut chemist:
Astronaut chemist is a professional who researches chemicals, and molecular compounds in the universe and they also do research on chemicals which affects solar plant and more related to astronomy.
Agricultural chemist:
Agriculture chemist is responsible for the development of molecular compounds that are responsible for crop production as well as pest control. They also breed plants to increase the production of crops and also study the biochemical reactions taking place in the plants.
Quality Control/Regulatory:
Every field has a set of regulations and quality control laws. When considering the chemical industry field, there are strict laws and regulations as it has many adverse effects when not handled properly.
Of course, due to this, there are a lot of many job opportunities in quality control and regulations for people who want to choose chemistry as a career. Few of them are listed below,
1. Patent attorney:
A patent attorney is a job role where patent attorneys guide people whether the patent is legal, and help scientists or researchers to know whether the innovation is valid for patent rights.
A person has to hold a degree in chemistry as well as the law to become a patent attorney. Their job role also includes investigation and legal advice on duplication of the product and also product infringement.
Most patent attorneys get hired in chemical industries for legal knowledge help as well as the patent research guidance.
2. Toxicology:
Toxicologists are people who hold a degree in toxicology or any majors in chemistry or biochemistry. The job role is to study the various effects of chemicals, drugs on living things.
Toxicologists also analyze the safety measures and warnings about any new drugs in the market. Study of various drugs and also their role, in which they determine the dosage of drugs to adults, toddlers, and other organisms. They are been hired in various fields like the pharmaceutical industry, environmental science, biotechnology, etc.
3. Chemical health and safety:
Chemical health and safety department are the people who take care of the health and safety measures of any organization. To join this department, a person has to hold minimum an undergraduate degree in chemistry and work experience in chemical labs.
Their job role would be on advising on health issues, effects of drugs in the institution, monitor the samples of drugs before launching in the market. There are many jobs under the chemical health and safety department. They are,
Chemical hygiene officer
Occupational health and safety technicians
Research nurses in private and public hospitals
4. Hazardous waste management:
Hazardous waste management is a unique industry where chemists are hired to manage, control the pollutants in the air, water, and soil. A person should hold a degree in chemistry to join this profession. Their job role would also include cleaning and maintaining hazardous waste, prevent the environment from harmful pollutants.
Hazardous waste management( hazmat ) chemists belong to the environmental science division who takes care of the harmful toxins prevailing in air, water, and soil.
These professionals are mostly wanted now, because of the harmful effects happening in the world due to the pollution. It is a new emerging job category for chemistry degree graduates.
5. Regulatory affairs:
Regulatory affairs are one of the major divisions in the chemical industry where these professionals take care of the laws related to drugs released in the market as well as the new equipment in the medical industry.
Their job role also includes monitoring a product right from the development cycle to marketing. They also analyze and test the product cross verifying it concerning laws imposed in the country.
Some high professionals in this field also prepare regulatory rules for the government. Coming to the educational qualification, to enter this field a person needs to hold a degree in chemistry as well as a few years of experience in scientific research labs.
Marketing & Sales:
Marketing and sales is a very important aspect from a business perspective. Eventually, for careers in chemistry, it plays a major role because there are lot many vacancies and need in the chemical industry for marketing and sales. They are,
Pharmaceutical Industry/Sales:
A graduate in chemistry can also be in the sales department of any pharmaceutical company. They are the persons who market the product and also explain the various processes undergone in the product in chemical terms.
For instance, to market a product, he would be explaining its chemical components involved, side effects, toxicity, etc.
They will on move outside the industry to market the product. It is a very interesting job if a chemistry graduate who doesn't want to be in the lab alone.
Manufacturing Industry:
The manufacturing industry is major in the field of chemistry as every product involves a cycle of development which in turn produces material as an outcome. All the product has some chemical reactions in their development process.
There are lot many opportunities in the manufacturing industry for chemistry oriented graduates. Few of them are,
Material science:
The material scientist is one interesting job role for people who hold majors in chemistry. Their job role would include improving an existing product or working to develop a new product. They are the people who also research on failed inventions of the scientists.
Some material scientists also work on analyzing the raw material used for the product and also work on the addition of chemical raw materials to the product. Material scientists get hired in various industries like cosmetics, food, etc.
Biochemistry:
Biochemistry is a nice option if a person likes chemistry as well as biology. They work on genetic tests, developing a new drug, testing drugs, etc.
There are few biochemistry jobs where they work on crop production industries to produce more disease-resistant crops and also increase plant production. These people are also hired in agriculture industries, pharmaceutical industries, and genetic labs.
Formulation chemical industry:
The formulation chemical industry is a place where a team of chemists works together to determine the ingredients which have to be used to produce a complete product.
For example, a multivitamin tablet does not only have the multivitamins in it but also binders, coloring agents, flavors and many small substances to finish into a tablet. This typical example will tell you what a formulation expert does.
The key responsibility of the formulation expert would be to study various formulations, analyze the stability of the product, and manage the clinical trial and errors until the final output of the product.
Qualification expectancy of this job role would be a major in chemistry with some formulation industry certifications. These professionals are majority hired in pharmaceutical industries where they work with chemical engineers.
Process chemical industry:
Even though the product has been made ready and tested. The product might be of very little in quantity produced by the formulation chemist, and so they increase the size exactly according to the industrial need.
It is the work of the process chemist to formulate it according to the commercial need without reducing the effects of the drugs. They are the professionals who mold the product according to the commercial need, keeping the size, cost, and safety in mind. These chemists produce a synthetic plan according to the large scale need.
Qualification expectancy for becoming a process chemist would be a chemical engineer degree holder or more of high-level subject matter experts in the field of chemistry. The sense of satisfaction of seeing a complete product can be experienced a lot in the process chemist profession.
Support:
Any product needs a user manual to use it. For example, be it a drug, or a shampoo generally we first tend to read the user guide to know how to use it. This service exactly gives the support services of an organization.
There are plenty of opportunities under support services in the field of chemistry. Few of them are,
Technical support:
Technical support is a job role where a person has to know a product in-depth and also how to handle various effects caused by it. This job role also called an application scientist as it involves both theoretical and practical knowledge of the product. The basic qualification expectation would be a degree in chemistry or biochemistry.
Chemical information management specialist:
Chemical information management specialist is someone who has good knowledge in researching the product, collecting information about the product from journals, the Internet and directing it to the researchers. This role requires a degree in chemistry and computer knowledge.
Education:
For the people who love to teach chemistry, it is great news that there are a lot many opportunities in high school as well as in universities. All you need is a good knowledge of the subject and more teaching skills.
A basic graduate degree with chemistry as a major is a must and for universities, they expect up to Ph.D. In universities, they also expose the professionals to research and study of innovations. Hence, there are always better opportunities, when you want to land in the education field.
 Career in Chemistry After Graduation:
In this era of emerging technology where most of the students taking up IT or computer science or software as their courses, students graduating with chemistry degrees lesser when compared to the earlier.
Saying this doesn't mean that chemistry subject something outdated instead it is the study that is necessary for the existence of life. But the one query which raised among chemistry graduates student is What next?
The last two words mentioned above are pointing towards the type of job which they can apply to or what careers can they take with that chemistry degree.
Now before moving to the list of jobs that you can take up, let us discuss some important skills that you need to possess as a student who is entering into the market to pursue a career. The few basic skills are
Effective communication
Critical thinking
Knowledge of IT  and technology
Research and presentation
Detailed Analysis
Observation skills
Problem-solving
Monitoring records and data
Teamwork
Now the best way to begin your career in the chemistry or science sector is to take up an internship initially. Many companies hire students or freshers as interns. Also, you need to check for organizations that offer you paid internships.
Even if your initial payment is less, you will be gaining a lot of opportunities to learn what you have studied theoretically and thus helps you gain relevant experience. This work experience will further assist you in acquiring a full time job.
Entry level Jobs for Chemistry Majors:
Some of the top direct job options for the students who possess chemistry degrees are,
Chemical engineer
Forensic scientist
Pharmacologist
Scientific laboratory technician
Analytical chemist
Healthcare scientist
Nanotechnologist
Biotechnologist
Research scientist
Toxicologist
Masters in chemistry jobs:
Here are few other job opportunities where chemistry graduates can start their career as,
Environmental consultant
Management consultant
Patent attorney
Secondary school teacher
Civil service fast streamer
Higher education lecturer
Nuclear engineer
Science writer
Chemistry careers list:
The industries where these type of degree holders are mainly hired by are mentioned below. Though many sectors look to recruit such candidates, here we have listed down only the top ones,
Metallurgical
Pharmaceuticals
Toiletries.
Plastics and polymers
Petrochemicals
Agrochemicals
Conclusion:
There is a wide scope for chemistry as a career because all the things in the world happen due to chemical reactions. If you are ready to explore the world of chemistry never stop yourself from doing it as it is very interesting and it makes the life of humans into existence.
Save