The saying "less is more" stands true in various cases. It's true of graduation speeches, cologne, junk food, ungratefulness, and even your resume.
30 seconds, that's the time your employer will spend upon scanning your resume. Saying this doesn't imply that there isn't any value to a pleasant point by point, filled-out resume.
As you recount the story of your career, creating a genuine narrative of achievements and professional credentials, you need to be concentrated, and you would be wise to not let any significant achievement out of the resume.
Here we are going to discuss about few words to avoid in a resume.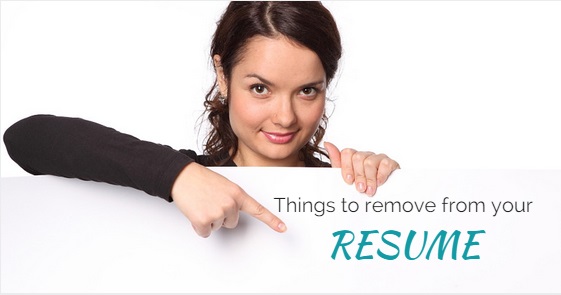 Not all that you see on a resume is useful, and not everything serves to enhance the appeal of the candidate. So, you need to remove few things from resume.
The fact of the matter is to keep information that is simple and clear and that which supports your message/brand. The resume should be brief and engaging while leaving room for the candidate to further explain during the interview.
Resume Words to Include and Avoid:
Resume acts as a front face of yourself in a hiring process. The main reason for even getting a call for an interview depends upon your resume.
Your resume can speak more about you in your absence. The more effective it is, the more chances of you getting hired are. So at the time of preparing for an interview, start your preparation by crafting a good and potent resume.
The resume which you send as an application to a particular job role gets only a little time (seconds) to impress the hiring manager, provided if it gets selected. So when preparing a resume make sure that it stands out from the other resumes. Add things which are unique and relevant to the role applied for.
Another important tip which most of the candidates neglect are keywords. Adding keywords can make your resume easily pickable even if the company is using any ATS for resume selection.
Provided here is a list of keywords that should be included and avoided in a resume
Words to include on your resume:
Volunteered
Under budget
Mentored/Trained
Profits/Revenue
Resolved
Negotiated
Managed
Launched
Influenced
Decreased/ Increased
Improved
Ideas
Established
Developed
Created
Achieved
Words to avoid in a resume:
Business lingo keywords to avoid:
Wheelhouse
Value add
Thought leadership
Synergy
Move the needle
Ecosystem
Core competency
Buy-in
Bottom Line
Self-promotion keywords to avoid:
Proactive
Detail-oriented
Results-driven
Think outside the box
Best of breed
Strategic thinker
Go-to-person
Go-getter
Characteristics Employers Look For in an Employee:
Team player
Self-motivated
People-person
Hard worker
Adding insignificant information to your resume will end up diluting your key message. Here's a list of things you should remove from your resume.
12 Things to Avoid in Your Resume:
1. Skip the objective statement:
Candidates regularly put in hours, if not days, attempting to think about an objective statement. Don't squander your time. They all sound pretty much the same.
Shed light on your objectives and goals in the cover letter or amid a discussion with the hiring supervisors.
Head honchos today are not really interested in what you want. Your opening section needs to be a solid message that explains your experience and shows what you are good at.
That makes a theme that is then trailed by your "demonstrating" that you are incredible at these things by showcasing supporting achievements in each job.
2. Don't use fluff words:
There are so many resume's that begin with "Result-oriented, dynamic, go-getter". These are fluff words as any tom, dick and harry can make them up. Keep your message brief and stick to the realities.
If you wish to convey these attributes, show it with what you have attained. It's rare that using such words will help you in anyway so it's better to flush them out.
3. Pay attention to your grammar: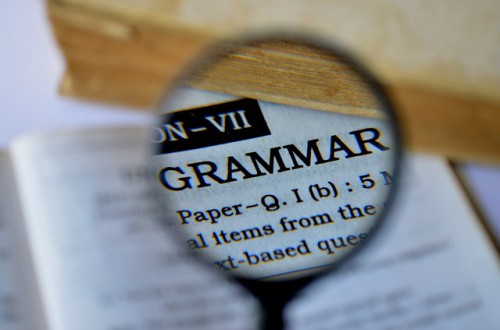 You may be the ideal person for the job, but if your resume has a single typo, the formatting has been done incorrectly, or perhaps you use an inaccurate font, then it would turn up in the "rejected" category.
One should also know that it is very vital to write few sentences like resume headlines, objectives etc .
For example, I am known for creating good marketing strategies becomes "Known for creating good marketing strategies."
4. Avoid giving excessive details:
Don't make your resume your biography. The hiring managers get annoyed reading extra long, narrative style resumes with interminable sentences.
"In 2007, I left family business to work for a MNC". Always use concise, short and crisp statements. While filling your resume avoid "I" and "My" completely.
5. Mention a single telephone number:
If you ought to give more than one number, make sure to state under what circumstances the other numbers should be used.
6. Use simple English:
You don't have to be William Shakespeare to write a hard-hitting, professional-looking and engaging resume.
It's a myth that the bigger words you use, the more influential it will look. So keep things simple and express your qualities in proper and simple English.
7. Cut the clutter and include only the information that is required: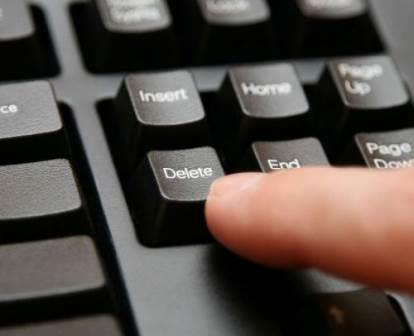 Don't bore the employers by including all the insignificant details about your life. They are not interested in abilities and achievements that are not relevant to the job.
You might be known for an excellent cook but it holds no significance if you're applying for a job in marketing. Another thing you should do is  avoid including your hobbies in resume.
If they're not relevant to the job you've applied for, then it's a waste of company's time and your resume's space.
8. Never give out discriminating information:
One should always avoid information that can lead to discriminate against you. This can be your religion, marital status, social issues and ethnicity etc. You should also never include your photo on your resume unless it is required.
The hiring managers won't judge you on how impressive your face is and it will only make you look unprofessional and naive.
There are chances that your employers will be forced to overlook your resume if it contains such information because of the possibility that they may be accused of discrimination afterwards in the process.
9. Don't use fancy design:
This is what most hiring supervisors think after seeing a résumé with a fancy and unusual design:
Does this applicant think his or her aptitudes and accomplishments won't speak for themselves?
Does this individual not understand what employers are searching for?
Does he or she put an improper attention on appearances over substance? (Unless you're applying for design jobs)
10. Using an old un-professional email id:
If you still use your school days email id like greeneyedgirl321@gmail.com or lazychick11@gmail.com then it's time for you to make a new one.
11. Good editing: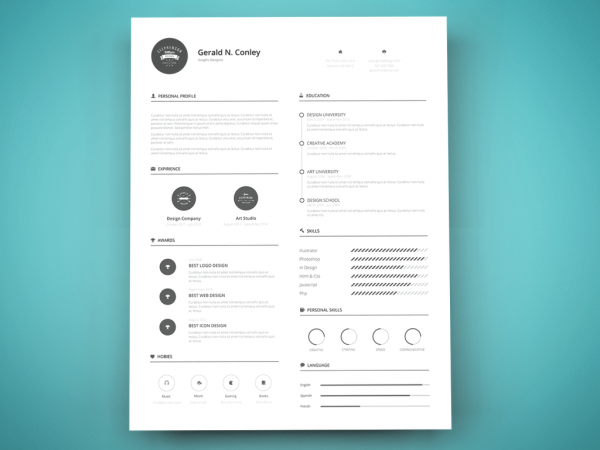 You should always take a decent amount of time to edit your resume. Your resume is your marketing tool so it is vital to have a killer resume when you're desperately looking for a job.
If your resume isn't top impressive, there are high chances that you won't ever get a chance to face-to-face the potential employers and let them know why you're the ideal person for the job offered.
12. Skip giving out reference:
If your possible employer has made no mention of references then you should never give out references in your resume.
If you ignore these fatal resume flaws and incorporate better resume technique and discover the right balance of data for your resume – your resume will be more engaging and impactful.
It's not about how short or long your resume is but the right amount of details and the way it is demonstrated. And keep in mind "less is more" while crafting your resume.
Save
Save