Your resume is a marketing tool that sells the product – YOU!
It needs to be able enough to create a powerful visual impression on the readers. It should not only contain all professional information about you, but should also be well formatted.
If you are going to make a mistake, then it is only you, who is going to suffer.
For all these reasons, not only writing rich content in a resume is important, but even formatting it in precise and concise manner is also very much crucial.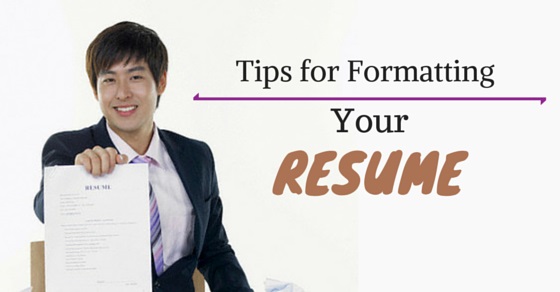 With different types of resume formats available these days, such as chronological, functional and more, it is your task to pick the format and formatting style that best presents you to the recruiters.
This entire task may seem tricky and daunting to you, but if you follow each step and guideline listed below, then surely you can frame the finest resume for yourself, without even hiring support from professional resume writers.
Resume Formatting Tips: Size, Font and Format:
So, below are the tips that will guide you on what all your resume must include and how you can achieve effective resume formatting, in order to get hired for your most desired job.
1. Selecting a Resume Format:
There are different kinds of standard resume formats available, that vary on the type of job one wants to target.
Chronological, Functional, Combined or a Targeted resume are the types of resume formats, among which you can pick one that suits your circumstances the most.
You need to be careful and take enough time to effectively customize your resume as only then you will be able to delineate a resume that is precise, impressive and accurate from all aspects.
2. Collecting the information to include:
Once your task of selecting a resume format is done, the next vital thing is to gather all essential information about yourself that you want to include in your resume. There is no need to stuff your resume with unnecessary information.
You need to include information that highlights your professional expertise, experience and achievements in your past job and your skills, strengths and qualifications needed for the upcoming job.
So, be wise while you decide on what you want to include in your resume and what to exclude from it.
3. Including your Complete Contact Information: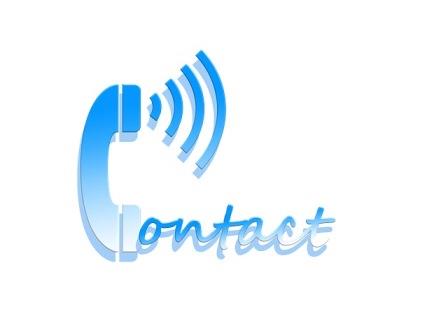 Once a readable and standard size font is selected, it is then imperative that you include your complete contact details in your resume.
Just writing your email id, or phone number is not enough. You have to provide your complete postal address too, so that the hiring managers are able to hire you for a working location that is close to your residing place, if in case there is a vacancy.
Moreover, it is also required to get your details registered in the company's record, or to send you letters by post, in case you are hired.
So include your full name, city, street address, state, postal code, residential number, email address,  and your mobile number.
4. Adding a Career Objective or Career Profile:
You can include a career objective or profile on your resume that matches well with the job that you are targeting.
You can jot down your career objective in three to five words that will inform how about skills that you possess and that is required for the job.
You need to be specific and precise while writing the objective so that you seem interested and expert to the managers for the job you are targeting.
5. Writing Resume Keywords:
Every job is targeted by a unique set of keywords. So, if you want recruiters to target you for a job that is of your interest, then you should try to include keywords in your resume, that matches well with the job. You can also include such keywords in your cover letter.
6. Prioritizing the Resume Content:
This is a very essential aspect of resume formatting. You should prioritize the content that you need to write in your resume.
Try to list your most relevant and vital experience first, along with key accomplishments highlighted at the top of each designation. This is because recruiters and managers read the resume only for very less time, might be only for a few seconds.
So, if you place your vital job listings first, then there are more chances that they will be noticed by them.
7. Outlining a Custom Resume:
By writing a custom resume implies that you need to give a professional and impressive touch to your resume.
Your resume must be like this, that it advertises all good and essential professional qualities of yours to the recruiters and must be easily able to target the job in which you are interested.
Surely, writing such a resume is not easy and may even take a lot of time. But, it will reap you gains in the future, especially if you apply for a job that best meets your professional experience and qualifications.
You can write a one page resume that includes your skills, experience and strengths, needed for the job.
8. Complying with Technology:
The present world is more based on technological norms. It is more competitive and so only those who are able to stand out of the crowd are able to grab the best position in their hands.
So, even when you are preparing a resume, just make sure that it meets the requirements of vital application management software.
Your resume should be professionally rewarding and should portray to managers that you have taken enough time and interest to get hired for a specific job position in their company.
9. Selecting a Resume Template:
You can also select a resume template that acts as your supportive starting point to create a rewarding resume.
Add all your information to the template and then edit it to personalize, so that it very well highlights all your abilities and skills that are needed to target the job.
10. Selecting the Resume Font:

Using Microsoft Word for writing the resume is the most convenient and fruitful way to go for. But you need to be careful, when you select the font size and font style.
It is better to go for font that seems clear, readable and decently attractive. Trebuchet, Arial, Times New Roman, Garamond Calibri, Verdana or Tahoma are some of the font styles that you can consider.
12. Ideally Select the Font Size:
It is ideal to stay in between 9pt to 12pt for the font size. There is possibility that a font size may seem bigger in one style while smaller in another style.
So, be careful about the size you choose. Moreover, to make little variations you can increase the size of headings to little extent as compared to the body text.
13. When and What to Bold and Italicize:
When you are formatting the resume, then there is some content that needs to be bold or highlighted. Your resume heading, name, section headings can be aspects that you can highlight or italicize in your resume.
When you bold or italicize any one of the section heading, then make sure that you follow it for other headings as well in order to create a pleasing pattern for your resume.
14. Choose the Standard Resume Margins:
It is beneficial if you opt for standard resume margins that is about 1" on all sides. In case there is more information to write, then you can also go for selecting ½" on all sides.
But remember, that your margin setting must not be less than this as too small margins will make your resume appear too busy.
15. Deciding on the Length of the Resume: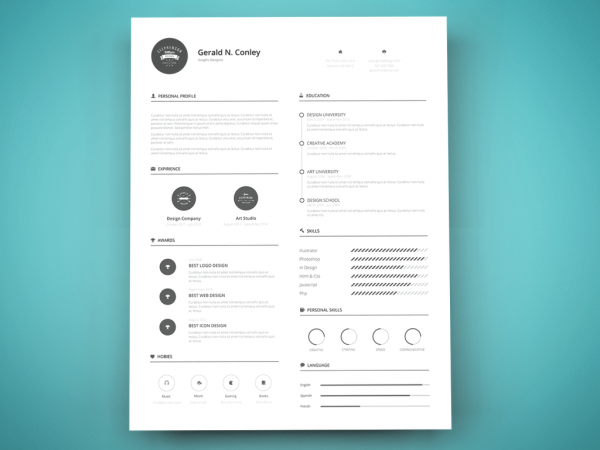 A one page resume is always welcomed, but still the length can vary depending on your experience and achievements.
To ease this task, you can create a one page resume if you are an entry level job seeker or possess experience less than 5 years. Professionals who have more than 5 years experience or are at mid level can go for a two page resume as well.
If you are a senior personnel with long accomplishment lists, then you can right away select the resume length, according to your will.
16. Selecting the Resume File Name:
You should not opt to save your resume as resume.doc as then the recruiter will not be able to distinguish it from others easily. In order to stand out of the crowd, you can save your resume with your name.
17. Writing the Resume Headline:
The headline of a resume is also known as resume title. It briefly highlights the potentials of the candidate.
Since, it is located at the top, so it enables the hiring managers to see concisely and quickly what makes you the best fit for the job position.
So, make sure that you write a five to six words resume title. You can also include any of the resume keyword in it to make it more search engine friendly.
18. Customize Your Resume Objective:
Some job hunters wish to include an objective on top of their resume instead of writing it in the body. Writing an objective is optional, but mostly it is wise if you write an objective.
This is because it helps in creating a sound impression on the employers, regarding your interest and knowledge for the job. Try to frame your resume objective in accordance with job position that you are looking.
19. Writing the Resume Profile: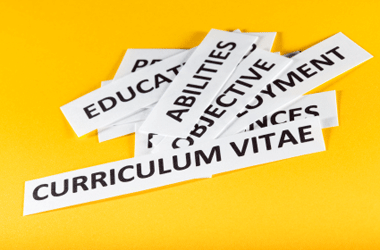 The resume profile is the section where skills, experiences and goals of the employee are listed. You can either write it in points or in a short paragraph.
Make sure that you highlight your future goals, present skills and experiences in order to create an effective resume profile that can catch employer's attention with ease.
20. Outlining your Resume Experience Section:
When you write your resume experience section, then you have to highlight everything about your past professional history.
You need to list the names and the duration of the companies with which you have worked. If there are special achievements related to those companies, then even this can be highlighted in this section.
Besides details of your permanent job, you can also include about your internships, temporary jobs or summer jobs in this section. It is better that you write it in bullet points, so that it becomes more readable.
21. Tailor the Resume Skills Section:
This section of the resume includes your abilities and potentials related to the job that you are applying for.
You can include your professional skills, computer skills, language skills or software skills in this section. You can include both hard and soft skills in your resume in order to give the hiring managers a brief idea of your potentials and abilities.
22. Don't Leave Empty Spaces:
If you select a resume template in order to write your resume, then make sure that all fields are completed with your information. Don't leave any space blank as it will make your resume look worse.
You can also go for selecting a variety of resume formats and combine two or three of them in order to create a resume format that is based on your level of knowledge, skills and experience.
23. Be consistent with your Resume Writing Style:
No matter, which style of format of writing the resume, you have selected, just make sure that you remain consistent in it throughout the process of writing the resume. This is essential to provide your resume with even and an impressive appearance.
24. Using Spell Check Software along with Human Edit:
Once you have completed writing your resume, then be sure that you read it twice before sending. You can read it on your own and can also ask an intelligent friend to do it for you.
Other than this, you can also make use of a spell and grammar check software in order to improve your resume's content quality and make it more readable.
25. Selecting the Background and Paper: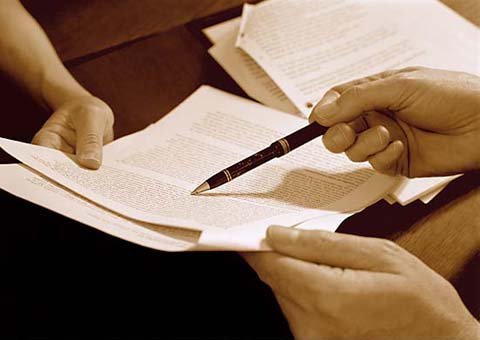 Not only margin and indent settings are vital for a resume to look attractive, but it is also essential that you select an appropriate background for it.
So, select a beige, white or crème colored paper and background for both printable and electronic form of your resume.
Conclusion:
The task of formatting your resume in an effective and impressive manner may seem a little tricky and lengthy to you.
But if you want the recruiters to preferably call you for an interview, then it is essential that you remain very calm and careful while formatting your resume.
So, follow these tips and you can even ask for help of your intelligent friend in order to write a resume that is pleasing to recruiters, search engine friendly and can provide your career with great fruitful gains.
Save