Sales executives earn a lot of money in their profession. That is the reason why many youngsters wish to enter a job in sales.
Yet, while the job is rewarding, there are several challenges in the sales job.
Firstly getting into the right sales job is no easy task. Every firm or organization is looking for the ideal candidate.
There are many qualities that the interviewers or recruiters seek in a sales job interview.
Only candidates who possess these qualities are selected for sales profiles in big firms and organizations.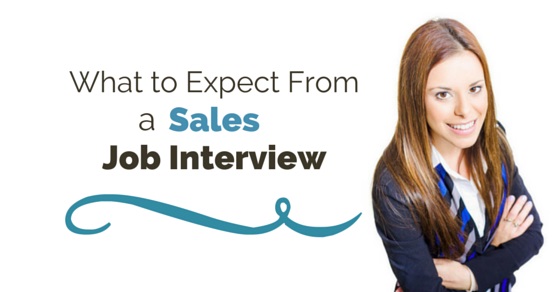 Job interviews for sales jobs are not simple. The questions in these interviews are prepared to assess the different qualities of a sales candidate.
If you are well prepared for what you must expect in such an interview, the interview rounds could be simpler for you.
Here we have listed out a few of the common questions you may expect in sales job interviews.
Questions Commonly Asked to Experienced Candidates in Sales Interview:
Experienced candidates have worked in the sales field and have experience. The recruiters would be keen to know what you have gained with your experience.
The experienced candidates can thus expect questions during their interviews to evaluate their knowledge, experience, and understanding of the sales job.
1. How do you produce leads?
A salesperson cannot continue with his job unless he produces new leads. This question is often asked to experienced by candidates. The replies of candidates reveal how good the candidate is in his profession.
You must reply by telling how you get new leads from referrals provided by existing customers.
If there are other innovative methods you have employed in your previous job, you should feel free to reveal those to the interviewers.
2. What services/products have you sold before?
A salesperson cannot sell the products unless he has proper product knowledge. The interviewers ask this question to know you if you have sold the products that the present company sells.
If you have experience selling the same type of products, it will help a lot to add to your resume.
3. How do you deal with a dissatisfied client?
The greatest challenge sales people face in their job is while dealing with a dissatisfied client. If the client's problem is not sorted out in time, he may spread negative reviews about the firm and its services.
This can hamper the image and reputation of the firm. If you tell the interviewers how you tackle difficult clients by solving their problems and ensuring they are satisfied, it will surely add strength to your profile.
4. What has been the greatest achievement in your career?
A person with some experience in the sales field surely has had some interesting experiences. Achievements do not always mean rewards or recognition.
If you have saved the firm out of a crisis by tackling a difficult client or finding a solution to a tough problem, you may count it as an achievement and reveal it to your interviewers.
5. Why do you wish to switch your job?
Interviewers want to know the reason why you plan to change your career. If the switch is too soon, that may add to your plight.
Interviewers may try to understand why you are switching job even before complete an year. Be prepared for answers to these questions.
If you have a reasonable answer to the question, the interviewers will surely regard you for the job profile.
6. How was your relationship with your boss in the previous firm?
Some individuals are not good at working under a boss. These are individuals who resign after having a difference of opinion with the boss.
Individuals who have had a good rapport with the boss are ideally preferred by firms for important job positions.
Questions Asked to Freshers in a Sales Interview:
Freshers are usually attracted to the sales jobs looking at higher pay and better salaries and incentives.
Very few freshers have a clear picture of the job they have to do or the challenges they have to face. The questions asked to freshers usually try to unravel these facts.
1. Why do you want to work in this industry?
Freshers usually have very fancy imaginations about a sales career. Most of the fresh candidates are not aware of the challenges associated with this career. This question helps the interviewers understand the mindset behind choosing a sales career.
Your answer will reveal to the interviewers whether you have a true picture of the career or not.
Make sure you learn from seniors or other sales officials the true nature of this career. Understand the challenges and drawbacks of a sales career.
When you are asked the question, you should tell them you are aware of the challenges but yet you wish to select this industry because of the challenging nature of work.
2. What do you know about our firm? Why do you wish to be a part of this firm?
The firms that possess a reputation in the industry expect their candidates to be equally proud of the firm. Interview questions about the firm try to find out the candidate's knowledge about the firm.
If you are planning to join a big firm, take time out of your busy schedule and learn about the firm's establishment, growth and progress over the years.
You should be able to tell the interviewers why you wish to join the firm or what you really like in the firm.
3. What is your salary expectation?
Since you are a fresher, the firms maybe hesitant to pay you a big salary. You need to be prepared with a decent salary expectation.
Make sure you are able to justify your expectations by telling the interviewers how you deserve the sum you have quoted.
Usually firms try to negotiate and offer lower salaries to freshers. Do not agree on a salary lower than what you deserve.
You must remember that this is your first salary and all the hikes in future will be based on this first salary. So do not accept an underpaid job out of desperation or frustration.
4. Are you a team player?
Since you have never worked in an organization before, it is essential for the interviewers to know if you are a great team player.
Individuals who have worked in some company surely have the experience of performing in a team. The question is posed to freshers to know whether they are good to work in a team. The firms usually prefer individuals who are great team players.
5. Are you a good negotiator?
In sales jobs, you may come across clients who are not willing to pay a certain price for a product.
To strike a deal, you need to negotiate and arrive at a sum that is profitable to the organization as well as the client.
This requires you to possess good negotiation skills. In an interview, you may tell the interviewers about the various occasions where your negotiation skills have helped you achieve your goals.
6. Do you possess good leadership skills?
In sales job profiles, there are situations when the individual needs to lead a team to get the work done.
During crisis situations or times when the customer is not satisfied with the performance, the leaders have a knack to solve the issue.
Leadership skills are thus vital in sales related profiles. Tell your interviewers the different ways in which you are a great leader. It is sure to add to your profile.
Some Vital Tips For the Sales Interview:
The first impression is what matters most. Be prepared not just for the questions but also to create a lasting first impression. Here are some vital tips:
1. Be Well Dressed and Well Groomed:
Wear proper formal attire for a sales job interview. Make sure your clothes are properly ironed. Wear matching formal shoes.
Polish your shoes before you head for your interview. Hair should be well combed.
A clean-shaven look with short trimmed hair is ideal for men who appear for sales job interviews. Carry hand sanitizer, tissues, and deodorants while you head for the interview.
2. Be Punctual:
Reach the venue for the interview on time. Wear a watch on the wrist. It gives the impression that you are time conscious.
3. Be Polite:
When you interact with people in the office, make sure you are polite and soft-spoken. Wish your interviewers with a polite handshake.
4. Be Ready with Documents:
Make sure you have a copy of all the certificates and documents that are required for the interview.
It would be a great idea to carry extra copies of passport size photographs while heading for an interview.
These basic preparations will help you be stress-free during the interview. Be confident and make sure you have control over your body language. Avoid scratching, fumbling and biting your nails as these are indicators of nervousness and stress.
Getting through a sales job interview is easy if you are well prepared for it.
Save