The job market has countless jobs to offer a skillful, knowledgeable and talented person. While freshers struggle a lot to make their entry, the experienced individuals have job offers coming in each day.
The offers seem appealing and you may really be confused while making a choice. It is quite possible that when you plan to switch a job, your ex-company offers you a better position and pay trying to retain you.
There are also occasions when you have two good opportunities in hand and you wonder which to opt.
Here are some suggestions and tips to make the right decision when the job counter offers.

Job Counter Offer Etiquette:
1. Compare the offers you have in hand:
Once you reach a position and have the required experience, there are many companies that will be willing to hire you.
If you have two options in hand, the best approach to make the right decision is to compare the offers you have. You need to assess the two companies based on many different factors.
The evaluation should be made keeping an unbiased mind. Many people land up in wrong jobs by making emotional decisions. It is thus wise to take your time and evaluate.
Check your possibility of growth in the organization. Your career should never reach a state of stagnancy. Opt so that you have a nice future in the organization.
2. Weigh the positives against the negatives:
There is a negative side to every offer you get and job offers are really no different. You must thus weigh the positives against the negatives before you choose the best option.
You need to understand whether you can put up with the negative aspects of the particular job and whether the positives outweigh the negatives.
Only after all these things are considered and you find one job is better than the other, you should opt for it. If you do not find either of the jobs impressive, you can even look for another option.
3. Compare the wages: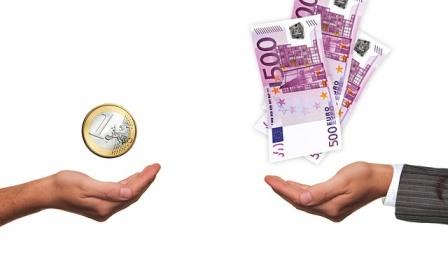 Salary is an important factor when you consider changing the job. Most individuals look for better paying jobs.
Salary is also of great importance when you consider managing your daily expenses or gathering assets.
Look for a job that makes a decent payment so that you can live comfortably. Companies are very shrewd in dealing with salary transactions.
The gross and the in-hand salary vary greatly and life can become miserable if you do not have the salary you deserve. Make sure you carefully consider these factors.
4. Compare the designations:
Many people do not realize the significance of a good designation. A senior designation holds a lot of importance in all the fields.
When they mention the designation they are planning to hire you for, recheck the significance of the particular designation by checking online or approaching knowledgeable people who can give their insight.
Each designation takes you a step forward in your career. People who select the right jobs at the right time get proper hikes and gain good reputation in their field.
5. Compare the travelling:
Many people tend to disregard the time you take to travel to your office location. Travelling in crowded cities can be difficult and taxing. It is thus best to opt for jobs close to your residence.
Cutting down travelling to bare minimum can help you allocate sufficient amount of time on your family and loved ones.
Wasting your time on travel will also adversely affect your health. You must also check whether the company provides travelling allowance and similar other facilities to its employees.
6. Compare the firms' reputations in the market: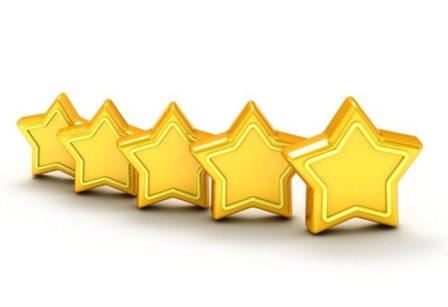 Each firm has a particular reputation in the market and that is what makes them successful. Check the reputation of the firms in the market and see whether the firms are known to treat their employees well.
If the firm does not treat its employees well and delays salaries, do not opt for such firms. You need to make a decision which is safe.
Avoid firms that seem to be doubtful about things. Compare the success of the two firms and go for organizations that have atleast a life of five or ten years.
7. If your organization counter offers:
There are many advantages of working in the same organization and if your firm counter offers you with a good designation, it is ofcourse a great idea to go for it.
You have the know tips to deal with office politics when you continue to work in the same organization.
It won't be difficult for you to deal with your boss regarding the offer. When they are counteroffering you, it means that they are pleased with your job and want you to continue in the firm.
This means that it will be really easy for you to ascend the ladder of success. Such an offer is sure once in a lifetime offer. Don't let go off it but do not appear too excited either.
8. Benefits of having two offers at a time:
There are many instances in life where getting one decent job is also really difficult but some individuals are really lucky to get two opportunities at a time. Here are some of the benefits of having such opportunities:
You develop confidence in your skills and realise that you can always get a good job.
You get several choices which you wouldn't get when there was a single job at hand.
You get experience and also learn to negotiate such deals well.
Getting two options means that you can request for a much bigger package.
An individual can make the best use of such opportunities only when he is prepared for such chances. There are occasions when even joy overwhelms individuals to an extent that they cannot make wise decisions. You need to be mentally prepared for dealing with such great opportunities.
Save