What is freshers week?
Freshers' week is the first week that every student spends in his or her University.
This is clear enough to understand that the student undergoes a set of new series such as new friends, new place, new system, new activities and all put together a new environment.
This phase creates a mixed feeling for students. Many students feel daunted to enter into this new environment. Some of the common reasons behind this feeling are listed below;
Feeling feared to face the new challenge.
Having jitters as to how the new friends would greet
Is it easy to adjust to this new system
Can they or will they have any support from the authorities to overcome any issues
How easy is it to approach friends for help?
How will finance be managed?
Can they strike a balance from the daily routine to the new university timings?
These are some doubts and questions out of many that daunt any new student on his or her entry into the new university.
Well, apart from all these, the interesting part is the first week of every student. This week tends to be usually busy in all aspects for a new student.
Be it registering, applying for a loan, having to look around the university, glance the library, knowing the tutors etc. On the whole, this phase of a student is to explore and discover.
We all know getting into a new environment is kind of tickling, fearing, being excited, nervous etc as it gets.
But to a certain extent these can be avoided by rightly organizing a student's new life into this world. Let us start up with some easy tips and advice for freshers' week:

Freshers Week Tips:
1. Make an early visit:
If you are a new student who needs to settle and be organized before you start your first week into the university then the first thing you must act upon is to make an early visit.
This helps to settle neatly and unpack things carefully and also importantly give you some time in knowing your neighbors.
2. Make up your home/room good:
Since it will be the first time for most of the students to leave home and settle in a new city for education, it is likely that they may feel homesick and stressed.
To avoid this, students can carry some posters they like or even photos that represents their families or close ones.
Now sticking these on the walls of the room may actually reduce their stress level and helps them overcome loneliness.
3. Name on your door:
This is an interesting way to invite new friends and feel good about not being lonely.
Students can make a name plate or even write up their names on the room door so that people passing by can recognize their existence.
4. Keep your doors ajar/opened:
While unpacking, if you ensure to keep your doors opened or left ajar, it is most likely that you can find many friends who may just pop in, out of curiosity.
This way it is very easy to make new friends which boost your confidence level.
5. Make friends from the same course:
On knowing few friends in the block, you can now meet more friends by approaching every room. This way you find friends those who have taken the same course in the university.
This helps in attending the classes together and discovering the new phase together.
By doing so the student will be less feared or nervous and also begins to strength his or her confidence.
6. Music:
If you have a computer system or tablet or notepad or laptop etc unpack them and connect them as soon as you settle in your room/home.
Through these systems you can listen to music which acts as a healing factor.
Music can release stress levels and instantly boost your confidence. Also, why not if you also carry a webcam that too may help you reach your loved ones through mediums like skype/yahoo.
7. Take a stroll:
If you are with a roommate, taking a stroll in and around the university along with your friend helps you notice and familiarize with the college environment. This leisure walk helps you to know not only your college premises but also your new found friend.
Together students can find new places and centers such as coffee shops, eateries, cinema hall, swimming pool, theatres etc nearby to the college.
8. Essentials to carry:
Freshers need to carry a set of passport size photographs and other general documents like driving license, identity proof, address proof etc all time.
One may never guess when these may be of a help during the first few weeks.
9. Do not hesitate or fear:
Being a fresher it calls for some amount of hesitation or fear in approaching university authorities or tutors help. But one must overcome these feelings and try to spend time with their tutors after the college hours and get their doubts solved.
Since they travel from different spheres of the world and invest in Universities to educate themselves better, it is always advisable to depend on tutors for their queries and not hesitate.
Students can even ask about questions out of syllabus or sometimes questions to get to know the new environment better. It is no harm, because tutors definitely help you think positive and encourage your confidence in knowing the surroundings better apart from the syllabus.
10. Be organized:
As students it is reliable and good to be organized starting from taking care of one's goods and cleaning up their rooms on timely basis.
Owning responsibility for taking care of their things in the room/house paves way for a better living especially when there are roommates associated. This keeps them engaged, makes the room look clean, increase's opportunities to trust each other.
11. Freshers party: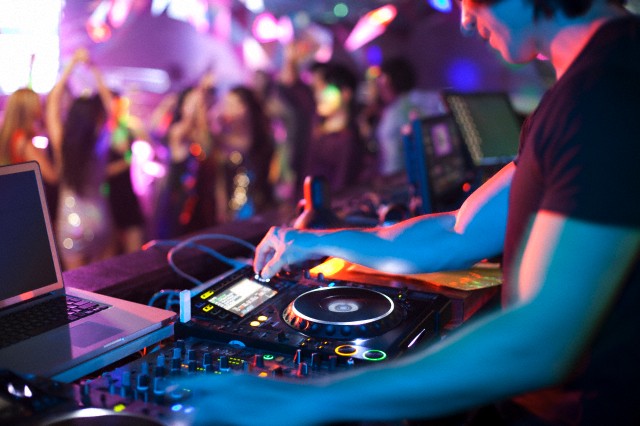 As part of a welcome session to all new students of the university, usually there are freshers parties organized. If students utilize this opportunity, it becomes another way in inviting more friends into the existing list.
Students when attend such parties, it eases to mingle and socialize. Having said this it is also important to keep a tab on the amount of drinks consumed or to have complete control over what kind of friends one gets to socialize with.
12. Discover the city:
A new student can also take a visit to the centre of the city through the local transport facility and start discovering parks, museums, church, tourist attractions, shopping malls, sales etc and feel cozy with the environment (if it is a new city for the student).
13. Look good:
Feeling fresh and looking good ads to a great deal of being a new student. It is natural human behavior to expect a new friend or student to look good and smart that is apt at a university level.
Hence it is advisable in selecting the best of your wardrobe and flaunting them during the freshers' first week.
14. Finance:
Finance can also be a challenge, apart from getting adjusted to the university. Students have to manage and utilize the finance that is allocated in their account in an efficient way so that it is not wasted or unnecessarily spent more than required.
It needs to be saved for projects, assignments, research work, activities, expenses unforeseen etc. Hence planning in advance and ensuring to keep aside a fixed amount for money for emergencies is always good.
Also planning each week and its expenses is wise and advisable. This way the student can have a clear picture about the balance and the activities for which the finance needs to be utilized in the future.
15. University discount card:
Did you know you may also get redeemable or discount cards for being a university student (from some universities)?
Yes when you plan to buy household items or things for routine lifestyle, do not forget to ask if there are any discounts for students.
Some stores offer discounts to students studying in Universities; however for this it requires the student to show his or her discount card or an identity proof as a student.
16. Food and eateries: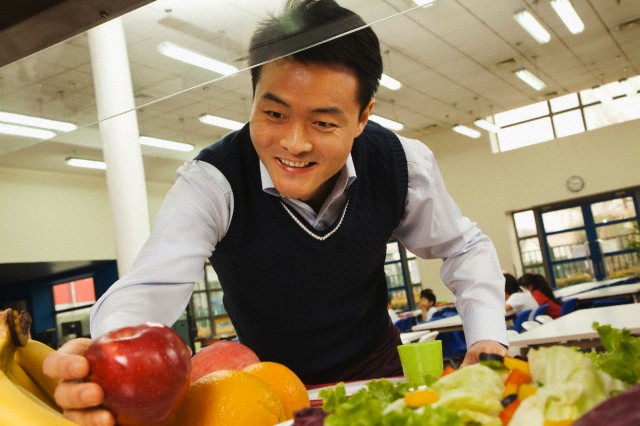 Students need to research on the best centers for eateries and food joints. Food directly impacts on the growth of a student.
A good healthy food is advisable for a healthy growth. For students who have a cooking unit at home, can find a good retail store for buying groceries and other food related products.
Sometimes stocking up their fridge with ready to eat food as emergency meals will help them, because a student's life calls for many unforeseen activities or projects that may keep them busy throughout the day leaving no time for cooking.
However, one must not rely much on these ready to eat food as they may harm a healthy diet.
17. Work wise:
If you are accompanied with roommates, it is wise to sit and discuss the food essentials that are required for a month.
Students living together can jointly invest in getting some basic food items in large stock and store them. This will help each student from spending separately and also spending at a high cost.
18. Eat with friends:
Try spending a quality time with friends as this can keep you occupied during your free time. But to do so, one needs to have a good set of friends or build relationships.
Hence when time permits students can utilize the opportunity of eating with friends and have a good fun time to refresh and reboot their energy.
19. Student jobs:
If there is any extra money required, students can pitch in searching part time jobs to fulfill their extra expenses or make it a good saving .
Most of these can be found within the limits of University such as library assistants, sports associates, catering outlets, taking tuitions for juniors, delivering student requirements etc.
Usually these are given on first come first basis and hence it is suggested that students take a call during their first freshers' week and opt for a job.
20. Reading books: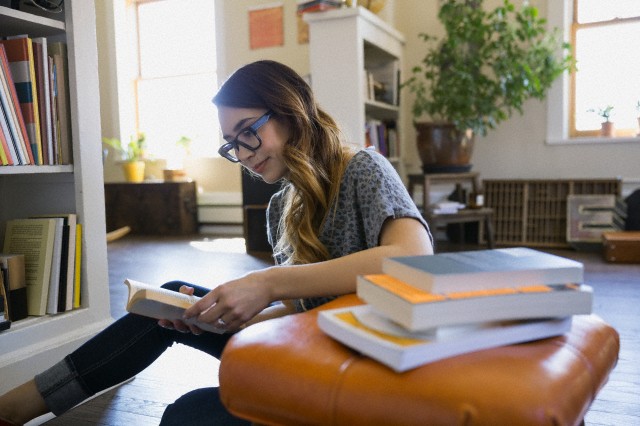 Do you want to utilize the best of the given resources?
Then all you need to do is to hop into the university library and pick some interesting subjects to read through. One need not buy books from stores to read, most of them are easily available from the university library.
Alongside reading for enjoyment or to free stress, in case of any requirement of the course books then you can approach 2nd handle book stores or online sites that sell at cheap costs.
This reduces the burden of buying fresh or new stock at major costs and also helps in returning or reselling the bought books at the same store.
21. Good habits and safe surroundings:
It is important to cultivate good habits whilst being a student as this helps in turn to balance recreation time and study time.
Students need to realize that it is important to be with the right kind of friends and surrounding to be safe and sound.
Although it may take a while to decide the best friends for you, it is a must to adhere to certain ground rules before jumping into any kind of decision.
Good eating and drinking habits can save you from being sick. Likewise do not accompany a friend if you are not sure about them or do not trust them.
22. Know your areas:
It is better for students to know the places they want to visit or try to explore with friends. If you are accompanied with seniors who can show you the place and tell you in advance the kind of environment it possess it is good, else if you are in a company where all including you are not aware of the place, it is not good to explore at any given risk.
Always be sure of knowing the areas you visit well, either by contacts, internet, local search engines etc.
23. Mode of transport:
Always commute through local transport such as bus, tube, metro, etc. However also save a couple of taxi numbers which might play a savior in times of need.
There are generally times where freshers go to parties and land up coming out late just to realize they cannot access bus or train to get back. And here comes the taxi where he or she can rely to reach their destination.
24. Save important numbers: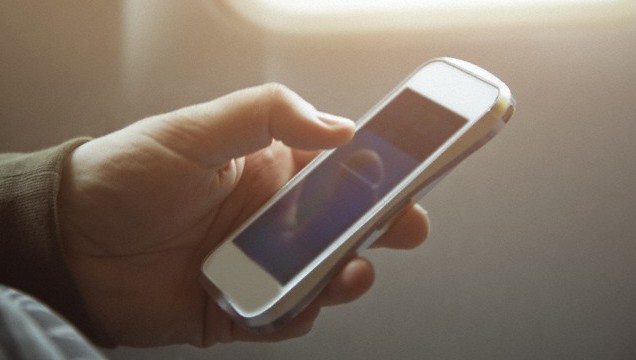 It is a must for students to save a list of emergency numbers apart from their family, relatives or friends contacts. World is full of surprises and one may never guess what may happen at any given time.
Especially since students travel from varied cities and are less known of the geographical and social aspects of the new city they live in, it is good to carry a list of emergency numbers.
So that if anything suspicious happen to occur, the student must be in a position to quickly dial the specific number and call for help.
Generally all universities have a local helpline number that is shared amongst the students during their counseling session.
25. Inform a friend/the authority:
Students must ensure that when they leave their premises to go out for parties, friend's house, stores etc they must inform the university authorities or at least a friend who would know that the student is out for a certain purpose.
By doing this, it is easy to track the student if he or she is in any kind of trouble. Also informing is generally a safe thing that one must do.
26. Make a checklist:
Your first week for freshers' will be quite some experience to unveil the daily expenditure, routine, free time, study hours, job time (if any) etc.
Hence based on this students can make a checklist of time, schedule, allot money for specific expenditure and get to know where they stand in terms of saving or spending money, taking free time for refreshing, utilizing their study hours to have more productivity etc. Student must act organized to save time, money and build a strong future.
27. Social networking sites:
Be part of social networking sites that enable you to connect with a lot of friends and contacts that can help you build a strong social circle and also may provide solutions in times of need.
28. Store medicines:
It is advisable to carry medicines; if it is your first to leave home and stay away for such long period. Many students due to home sick may tend to get mentally stressed or even fall sick at times.
Hence it is good to carry some known medicines which are also pre-prescribed by doctors. This will help the student come out of stress or at least reduce the amount of stress in them and make them fit in just a couple of days as they get along with the new change.
29. Online shopping: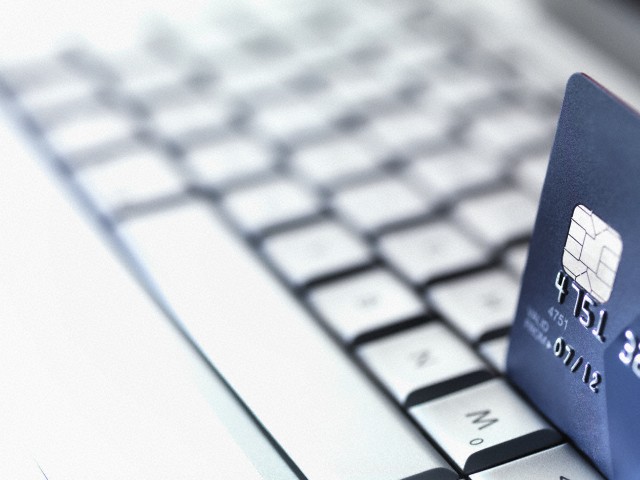 Doing online shopping for groceries and other house hold items will save a student's time. This will help them a great deal of walking up to the super market or driving till the stores.
The time saved in this can be invested in good cooking and one can have a healthy home cooked food, instead of eating ready to cook food or fast food, junk food, restaurant food etc.
30. Save energy:
If you reside in University rooms/ hostels then a lot of things can be shared amongst roommates or neighbors.
For instance; roommates can get together in one single room and use the room heater instead of every one using their heaters in all the rooms. This makes sense, when it is used on a rotational basis, meaning students must come into an agreement that they will share these items equally amongst themselves.
This way there is growth for a good and healthy friendship and also they cultivate greater standards of sharing.
This article reads about giving tips and advises to young and aspiring students on their freshers' week as they want to gain degrees from reputed Universities and hence come from different regions .
This movement brings in a lot of change in the student with respect to location, atmosphere, friends, family, thinking, studies etc. Students can go through the above mentioned tips for gaining confidence to face the new challenge.
Please feel free to write reviews about the topic above and do express your suggestions to add more tips and advises to this article.