Interview, the first occasion when you sit face to face to answer the questions posed to you, is definitely a very challenging phase.
In the first 60 seconds, you need to capture the attention of the interviewer. This is a very fast-paced tech-savvy world. No one here is willing to wait for you and you need to be really quick in your approach.
Hesitating, getting nervous, being over conscious, stammering and thinking too much is never acceptable in the modern professional world. You must know how to start a captivating conversation that makes a lasting impact.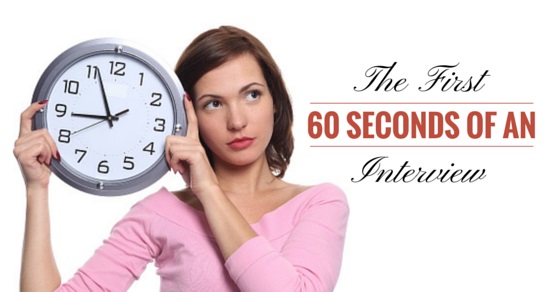 Ways to Impress Your Job Interviewer In the First 60 Seconds:
1. A Catchy Introduction:
'Kings, Romans and countrymen, lend me thy ears…'
It is been years or even centuries but the world can never really forget the power of this speech. While interviews are nothing close to speeches, the lasting impact you create in an interview should be similar.
The first words you choose while introducing yourself should be very thoughtfully chosen. The interviewers are really bored of going through the same chore of hiring people each day. They also feel refreshed and rejuvenated when they see a new face.
Make sure you avoid the common sentences that all the candidates choose while speaking to the interviewer. Another thing you need to strictly avoid are mistakes like starting a sentence with 'Myself Mr…' or 'You know my name…'.
It can actually disappoint language lovers who get affected even by silly mistakes in language. Keep your introduction crisp, short and confident.
2. A Motivating Phrase:
The people of the eighties frequently used misused, age old sayings, phrases, idioms and proverbs. That is definitely the style of the bygone era but it surely has an impact on the listener even today.
If you are going to be interviewed by some person belonging to the past generation, you can be really lucky using these.
Pick the best quote that sit the present situation and does not appear out of place. This trick must be mastered before you practise it in a real life scenario.
You may make a real big fool out of yourself if you use the wrong quote in the wrong scenario. Practice in front of your friends and loved ones before you actually use it in the interview.
3. Out of the box persona: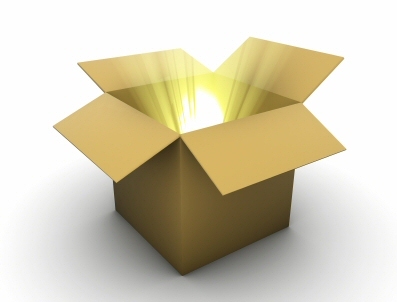 Think what the interviewer expects when he hears that you are appearing for a job interview. He may most likely expect a dull face with geeky looks willing to answer just the questions posed to him.
He may have seen so many candidates with the same dull face that he may now be hoping for something really distinct and unique.
Make sure you make that fresh impression on the interviewer and do not bore him with the usual and banal answers. You should be able to reveal your wit, sense of humour and intelligence by speaking in a pleasant manner. Look confident and let that confidence transcend into your speech.
4. No Sinful Soliloquoy:
Many of the interviewers and recruiters have the habit of persuading the candidate to think the way he thinks and agree to his terms and conditions.
Individuals who get easily carried away by the soliloquoy of the recruiter is sure to lose his image. He may even end up agreeing to the terms and conditions of the company.
In the first minute of the interview, one should be able to gauge what the recruiter is trying to do by speaking the way he is speaking. Understanding his intentions and deviating his train of thoughts to match yours is the best approach in an interview. Make sure you tailor your statements carefully in a manner that is pleasant and impactful.
5. Expressions to match your speech: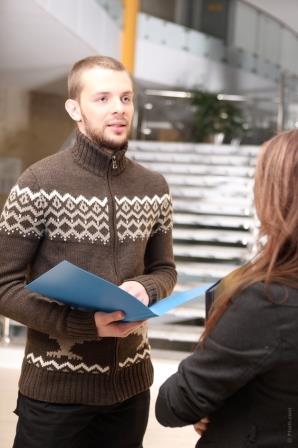 Expressions can be your greatest tool when you are appearing for a job interview. There are many candidates who win the war just by the right use of their expressions. You may learn that some expressions have a captivating effect on the person you speak to. Make use of such expressions.
Pause at proper intervals and speak in a manner that is both intelligent and interesting. These two things are very rarely achieved simultaneously. If you are able to match these to qualities, it won't be difficult for you to impress your interviewer in the very first minute.
The First Minute Entry:
If the interviewer calls you into the cabin and you walk in, make sure you walk with confidence so that the interviewer is instantly amused. Be careful of your gait when you walk. Do not rush in but don't be too slow either.
Your pace clearly reveals what you are thinking. Someone who walks too slowly is lethargic and a slow thinker. Someone who walks too fast is a bit too conscious about himself. A balance in your gait reveals your mental balance.
Qualities they look for: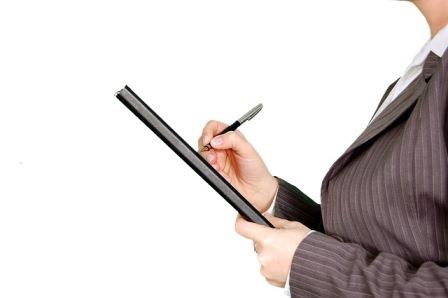 Every interviewer has the perception of an ideal candidate in his mind. He compares each candidate with this ideal perception of his. Many times he is really disappointed with the candidate because the entrant is nowhere close to the ideal candidate in the interviewer's mind.
A candidate must try and reveal the aspects that each interviewer looks for in his candidate. It is essential to know these qualities to show the employer or the interviewer.
Here we have listed out the vital qualities that can win an impression during the first minute of an interview:
Confidence
Command over work skills
Impressive communication skills
Pleasant body language
Proper grooming
Patience
Persistence
Class
Knowledge
Manners
Willingness to work
Discipline
As there are number of candidates appearing for interviews each day, the recruiters have a real tough job screening out of the worthy and deserving candidates. So make sure you follow these simple tips and suggestions and capture their attention in the very first minute because delay often means disappointment in this fast paced world.
Save