A company's success mainly depends upon its employee's efficiency and productivity.
Flexibility, teamwork and the ability of maintaining good relationships with co-employees is equally important.
While there is no assurance that the company will never lay you off, you can place yourself in a favourable situation to reduce the chances.
The Possibility of a pay raise, promotion and job security are just few of the advantages of being a precious employee.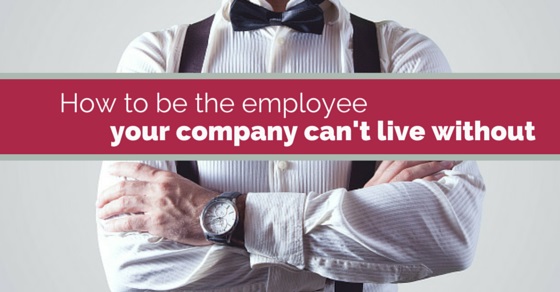 First of all, work hard to make yourself extremely useful and reliable.
Secondly, fulfill the need of the company and be flexible with the changing needs of the company.
Thirdly, religiously abide by the promises that you made.
Fourth, prove that you're an efficient worker and you may find yourself well rewarded.
Disruptive behaviour carried out by any employee can cause dispute between team workers, and reduce efficiency and productivity.
Ways to Become Indispensable Employee at Work:
1. Don't stop learning:
In order to be valuable to your company you should keep learning.
In this tech-driven world there's a lot new to learn, and the more knowledge and skills you acquire, the more precious you are as a worker.
Seize any advantage of training opportunities.
If the company you work for has a tuition reimbursement scheme, enroll yourself in classes that improve your skills.
Work toward obtaining an additional degree.
Attend significant and appropriate seminars or conferences and stay updated with industries latest trends by regularly reading trade publications and connecting with associations.
Volunteer yourself for training, assist in new tasks or cross-train with a different employee or department.
2. Do More: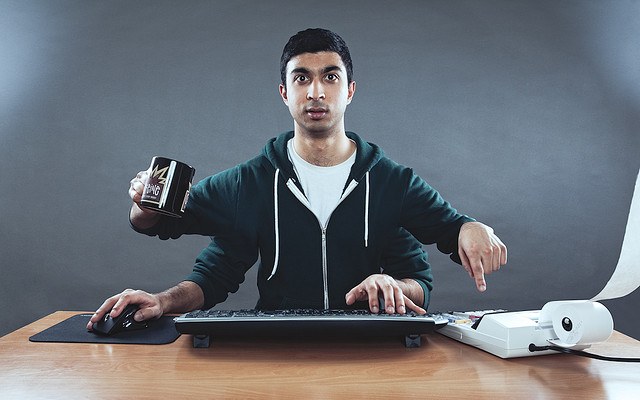 Employees who do minimum work are never the Companies favourite. A company can easily decide to live without employees who do only little work.
One should always search for ways to take new projects, initiatives and should ask for new responsibilities as well.
High quality organization and the knack to prioritize your work so that none of the task is neglected is very important for exhibiting that you're capable enough to do more work. Do your work in less time but efficiently.
Regularly volunteer to work extra hours and stay late to help with vital projects.
You can make healthy suggestions to enhance efficiency, spot areas where the company needs to save money or can save money and complete your tasks on time.
3. Being open to change:
One of the hardest tasks for manager is to get their employees to accept change. You can make your manager's work easier by willing to try new things.
Give new ideas and project a chance before complaining how bad they are. Ask your supervisor for new tasks and opportunities to learn new skills.
Show your boss that you are open to change and willing to grasp new things. You will become reliable and flexible.
4. Being socially active and friendly:
A good and healthy work relationship with co-employees creates an efficient workflow and aids to minimise unnecessary distractions in any workplace.
You should avoid isolating your co-workers while you're striving hard to be the employee your company can't live without.
Maintain good talking terms with all the workers and build up a reputation of a helpful and friendly co-worker.
You can assist them with tasks and projects as required – if it doesn't cause any hindrances for you in performing your own duties.
Thank your co-workers and share the credit when other workers help you with any project.
Make yourself an expert in related procedures or processes so that when your co-workers have any doubts or questions they turn to you for help or answers.
5. Endorse Yourself: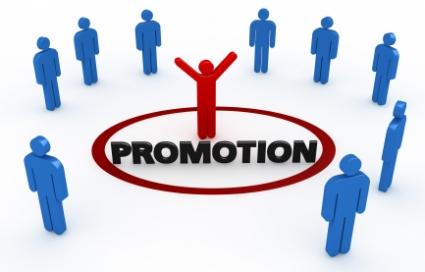 Being efficient but sitting quietly in the workplace doesn't make you the employee your company can't live without.
An informal or formal mentor at your workplace can guide you, offer good advice and help to increase your network within the company.
If you are a senior then go ahead offer your expertise as a mentor to fresh and new employees.
Look for ways to make a good impression on your supervisor and improve your performance. If you are enrolled for training or any other course then provide progress reports to your supervisor.
You should also regularly volunteer yourself in organizing various company events, talking to the sponsors/customers and pen down articles for the company's official newsletter or occasionally serve on committees to expand your visibility.
6. Know why you need to be Indispensable:
You may sometimes feel that your career is in your employer's hands but it is you who has the power to earn as much as you can.
To take control of your career, be indispensable to your employer. In a world where there is no job security, you can create your job security by enhancing your work performance. You can be an asset to the company and not a liability.
The more productive you are, the more essential you become. Improving your performance will make you less likely to let go and more likely to earn more in the future.
7. Know what your supervisor/manager wants from you:
You should have good knowledge of what your managers are really looking for in you. What they place the highest value on and how you can outshine their expectations to achieve raises and promotions.
To know exactly what your boss wants from you, go ahead and ask your boss. Most people hate performance reviews, but your performance review is a great opportunity to find out how your supervisor thinks you're doing.
Ask your supervisor to specifically tell you what you're doing right and where you need to improve. You can use this opportunity to discuss with your supervisor on what you need to do to earn a raise.
8. Good communication skills: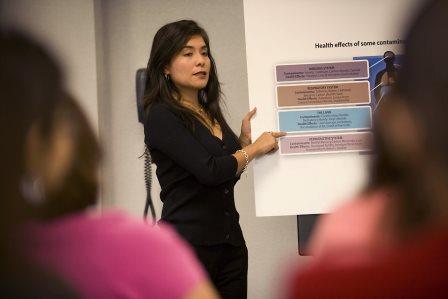 One of the main problems between supervisors and employees is lack of clear communication.
The manager may think she's communicating clearly and the employee may think he has a good grasp of what the manager wants but in reality they may be completely thinking different things.
If you don't have a clear understanding of what your boss wants from you then you can't really succeed at your job.
The first step in ensuring clear and effective communication with your supervisor is to have a clear job description. Ask for a copy of your job description and review it to make sure it's accurate and that you understand each part it.
Meet your supervisor and discuss with him how you interpret the duty. This will allow you to make sure that you are both on the same page.
9. Be Low Maintenance:
One of the best ways to become successful, no matter what you do, is to make the life of your manager easier. You can do this by being a low maintenance employee.
Low maintenance employees do their job without constantly running to their supervisors. You can be a low maintenance employee by not interrupting your boss, scheduling regular meeting with your boss and take notes of vital things that need to be discussed.
This will ensure that you get information/feedback you need without having to unexpectedly interrupting your manager. Now of course there might be times when an emergency comes up and you need to talk to your manager immediately.
Before this happens,  talk to your manager about what sorts of things should be immediately brought up to them and what things can wait.
10. Be willing to try variety of projects:
You should be willing to try on variety of projects including ones that don't sound very exciting and prestigious. Supervisors don't like employees who only volunteer for best projects.
By being willing to take on less desirable tasks, you can show that you are a team player. It will definitely help you earn a raise and a glowing reference.
11. Proactively seek out new opportunities, solve problems get things done:
One of the top complains that managers have about employees is they wait until being told on what to do before doing anything. This creates extra work for managers.
You have the opportunity to make the life of your manager easier which will make you more successful no matter what you do.
Being proactive doesn't mean to be complicated, simply ask your supervisor what you can do to help them. This shows that not only are you willing to help but you are doing it before being asked. While it's great to volunteer for projects, it's better to volunteer before being asked.
12. Practice time management: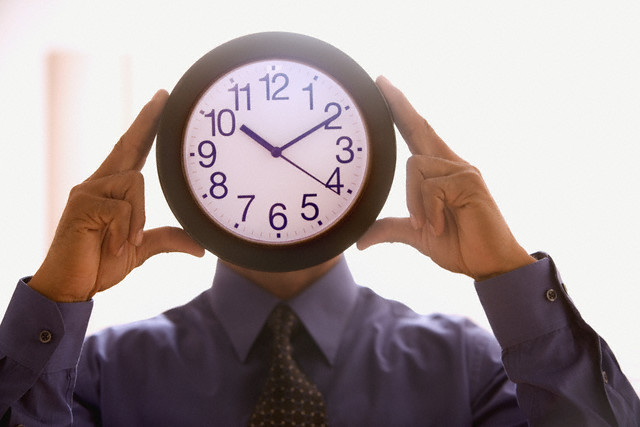 Set a margin between professional and your personal life. Even though you need to remain on top of your work and go beyond and above, do not restrict yourself to your work desk.
Remain up to date with tasks during work hours and reduce your breaks so that you can depart the office on time.
If you stay back late and work every night including weekends, you're conveying a message that you can't really get the work done during work hours, and your supervisor might start looking for a person who can get the job done.
However, when there's a major deadline or an emergency, be flexible and give in the extra time, but otherwise you should make it a point to practice time management.
13. Get your hands dirty:
Yes, get your hands dirty. When the copier needs some toner, add some. When the fax machine has stopped working and is jammed up, clear it yourself.
Go ahead and make a fresh jar of coffee in the break time when the morning's brew doesn't taste good. Take the initiative and don't wait for someone else to carry out the not-so-fun tasks.
14. Expand your social circle:
Expand your social network at work. Strike up a conversation with the employee who works out in the company's gym at the same time as you every day.
The cafeteria guy might look very reserved but go ahead chat up with him, ask him about the job he does.
Be inquisitive and learn who is at what position and does what within the company. This will increase your visibility and make you the go-to person when someone needs help, since you can show them the right direction.
You also come across as an easy person who is known by a majority of people and no one wants to fire the popular girl.
15. Make your manager look good:
You might not want to do that but it is something you really need to do. She might come across as a bad supervisor to you, but she holds some control over your career. So go ahead and carry out what you're told to do, on time and with a right attitude.
Anticipate the supervisor's needs and volunteer to do things without being asked. When your supervisor is successful, you'll be successful too.
16. Become an expert in your field:
Find out which skills are in demand at the company you work in and try to build them up in yourself.
For example, if the company you work for, does not have a huge presence in social media sites, then learn about social media presence and management and demonstrate some solutions. If you provide a valuable service to your boss, you end up increasing your own value.
17. Act like you own the place: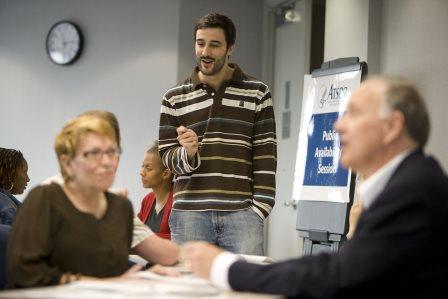 Now, acting like you own the place doesn't mean getting an ego and thinking you can do whatever you want. It means doing everything you can to help the company and therefore help yourself to succeed.
Remember, that the company is the one providing you with the pay cheque; you want to ensure that you won't be the first person to go if bad times hit.
18. Value your job as if it is your lifelong career:
You may or may not love your current job; it may not be something you want to do with the rest of your life. It may be a stepping stone to your dream job or just be a way to pay the bills.
Regardless, you should act as if it is your lifelong career. Doing the best you can do will help you get promotions; pay raise or it can provide you references that will land you in your dream job.
On the other hand acting like your job is beneath you will only make you look bad and prevent you from achieving.
19. A reputation of reliability:
A good reliable reputation is something that you earn over time. With regular punctuality, your manager will be convinced that you'll be at work on time, every day.
By finishing your assigned work before deadline on a regular basis, you build a reputation of reliability.
Conclusion:
To sum it up, you really need to stand out and show your boss that you're capable enough to take initiative and finish the task well on time. Following these golden tips will help you excel and get appreciation as well as recognition for the hard work you have done. Master these tips and apply them every day at office to get success and become the employee your company can't live without.
Save