The college life and the job life are completely different. You need to completely change yourself to fit perfectly in an office environment.
Many companies hesitate to hire freshers because they are still immature and not ideal for the company job. There are many things that a fresher needs to alter in him to be perfect for a corporate job.
Here we have listed down a few of the major steps to be taken so that you may smoothly transition from a college student into an office employee. Hope they help you.
College to Career Transition:

The greatest turning point in an individual's career happens when he transitions from a carefree student to become a responsible employee for an organization.
There are many things he needs to prepare his mind for when he starts working. Here we have listed them out for you.
1. Prepare your mind for a routine life:
The beauty of a college life is that you do not have to follow any routine. You can do what you feel like and explore all that life has for you.
If you get bored, you can hangout with your friends and loved ones. You do not have targets to achieve or deadlines to adhere to.
Life is what you want it to be and you have the liberty to alter your life the way you want. Things change as soon as you join a new job. You have certain targets to achieve and many restrictions on your life.
You cannot attend calls or get in touch with loved ones during office hours. You need to prepare your mind for this kind of life.
2. Bunking is history now:
Bunking lectures is pretty common in college life. You can leave the lecture if you are bored of it and there is really no one to stop you.
Your leaves do not affect you in any way. Things change as you enter a job life. You need to plan your leaves well in advance.
You have to ask prior permission to get a leave. You may have to adjust the leaves as per the work schedule.
Even when you are on leave, you may have to attend important client calls. The number of leaves you can take in a year are also limited.
3. Defaulters don't get second chances: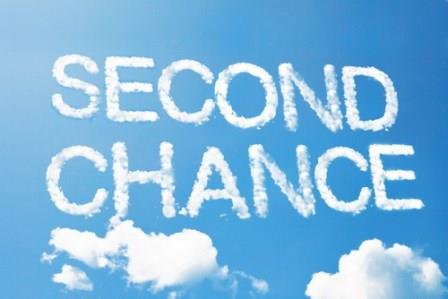 In schools and colleges, if you fail in a subject, you have a second chance to clear the subject.
You can get away with being a defaulter and it really does not hamper your career in any way. Things are very different in offices.
The employers look for productivity and profit. If you fail to perform upto their standards, you may lose the job. If the firm terminates you, it will affect your chances of getting a job elsewhere.
You are always under pressure to perform well in offices. You need to prepare yourself for this kind of pressure.
4. Start being punctual now:
Being a few minutes late to college only meant a little firing from your professor. It would not harm you in anyway.
Most of us tend to take college timings casually but office life is quite different. Here you need to reach office on time.
In some offices, flexi timings are allowed but there is a limit to that too. If you arrive late to office, your salary will be cut for the particular day.
If you are frequently late, the boss may give you a piece of his mind. Your reputation will be affected by your lack of punctuality.
So you need to abide by the laws of the firm and start getting punctual if you wish to work in an office.
5. No escape from boring lectures: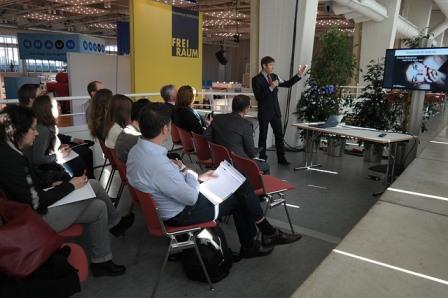 If you were among those who hated lengthy lectures and just boldly bunked the lectures of the worst professors in college, your life changes as you enter office life.
You have no escape from boring seminars, presentations and lectures by your bosses. You have to attend these and also make a note of all the important facts discussed.
You may also be asked your opinions in the end of the session so you can really not avoid such meetings.
Actual Preparation for Career Change:
If you are not already scared with the mental preparation required to be a good employee, here are some other things you need to do before you start applying for jobs and attending interviews.
1. Get a proper resume made:
You need to prepare a resume as per the standard format. Make sure that all the essential details are mentioned in your resume. Take time to review your resume.
Make sure you have mentioned your strengths, weaknesses and career goal in your resume. You may check out the standard resume formats on the internet before you start making your own resume.
If you are planning to work in the creative field, you may even opt for a infographic resume. Recruiters always appreciate creativity.
2. Get photocopies of all certificates:
When you head for a job interview include photocopies of your certificates. Make sure you do not make any alterations in the actual certificates in an attempt to bag a better job.
The recruiters check all the details and an alteration in facts actually amounts to cheating. Your resume will directly be blacklisted and you may lose the opportunity forever.
3. Get scanned copies of identity proof: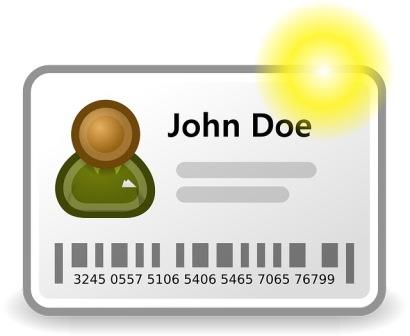 Most companies also ask for scanned copies of your permanent address proof. It is best if you carry a copy of your ID proof when you head for an interview. It will help you avoid last minute tension.
4. Get a good number of passport size photographs:
You require multiple copies of passport size photographs. They may ask for photographs to attach in their forms. They may also require photographs for making a salary account.
It is better if you carry a few passport size photographs along with you when you head for the interview.
Different Ways to look for Jobs after Preparation:
Once you are mentally prepared to take up a serious job and you have got all the essential document copies, now you need to actually start looking for jobs. Here is the best way to go about the whole process.
1. Upload resume on all prominent job portals:
Once you have made a nice resume that includes all the essential facts, you must upload your resume on all the prominent job portals.
These may include websites like Shine, Naukri, Wisestep, Indeed and Monster among others.
Make sure you provide your contact number and mail id to all these portals. The recruiters need to get back to you and it won't be possible if you do not fill in all the details.
2. Join groups on social networks for job seekers: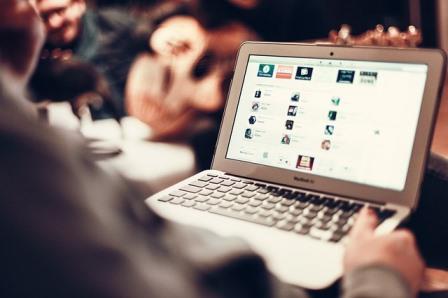 The next step would be to make use of the different social networks like Facebook, Twitter and LinkedIn. You can join social groups on these websites.
There are separate groups for job seekers and here you come across multiple job options. You must mail your CV to the mail ids given and wait for a proper response.
You must also stay in touch with other people in the industry and see whether they can help you out.
3. Get references from friends and dear ones:
Employee references help you get jobs quickly. You need to stay in touch with your friends and dear ones.
Request them to inform you if they come across any openings in their company. You must stay away from frauds.
If someone tells you that you will get a job if you pay them, do not be fooled. Be willing to learn and accept any good job opportunity without any hesitation.
4. Attend job fairs:
Many big companies participate in job fairs. Attending job fairs is beneficial to you as you get to know of multiple job options. They often provide proper career guidance as well in job fairs. You get to make many contacts during job fairs.
You also get to know of the present market trends. When you check out the various job options in a fair, it gives you an idea what salary you can expect for your job profile.
Job fairs are ideal for freshers and you must opt for jobs where freshers get special training.
5. Enroll with job consultancy if required: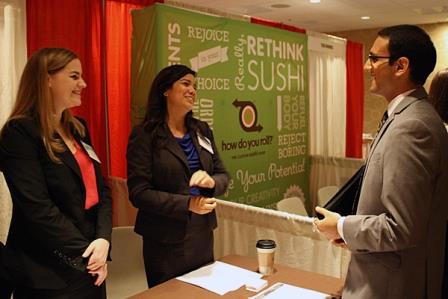 If you have been trying to find a job since many months and you do not find any good vacancy, you may opt to approach a job consultancy.
The consultancy may charge you a fee but it is completely worth the money as they have a greater reach in the job industry. Job consultancies may also provide you further guidelines that make the whole job finding process very simple for you.
Getting your first job is really not easy. Unless you have some valuable experience in the industry, no one really takes the risk of hiring you. So you must be willing to do that extra bit to bag this particular job opportunity.
The first job decides your career and you need to put the best efforts to make sure that you make a smooth transition from your college life to the corporate life.