Every organization is different in structure, size and many other aspects, but their main agenda is same – to attain never ending success and expand their business niche. So, even if your organization is small in size still you need to hire efficient human resource that can best exploit your available business resources. There are numerous ways with which you can hire good human resource for your business, but how will you judge for their efficiencies, potentials and other vital business skills before hiring?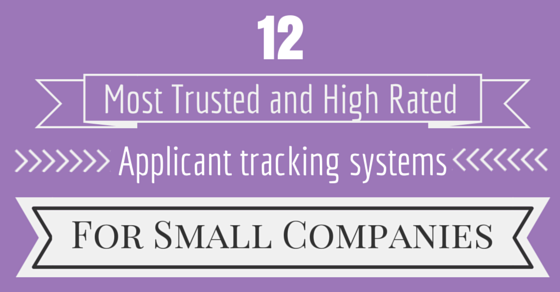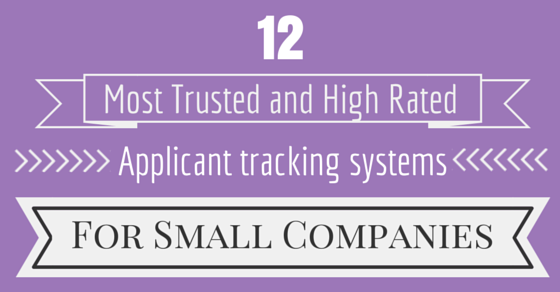 This question must be always juggling in your mind! But the good news is that, presently you have the ease and comfort of utilizing most trusted means of hiring. And this is by using an Applicant Tracking System! ATS or an Applicant Tracking System is software designed to simplify your recruiting task for vacant job positions of your company. Such a system minimizes your recruiting efforts by sorting resumes, creating candidate's data into searchable database based on your preferred criteria. You can therefore easily search for candidates that best fit your open positions and schedule an interview for the same. By using this software you do not have to rely on any recruiting companies.
In case you go for a much advance tracking system, which is probably more suitable for large organizations, then you can avail benefits of other features such as individual applicant tracking, automated resume ranking, requisition tracking, pre-screening questions, response tracking and multilingual capabilities. With such an advanced usability, it is sure that you may now be convinced for using an ATS even for your company. So, if you want to know about some of the best Applicant Tracking System that can cater all requirements of your small-size company, then here they are. These are the best rated and most preferred Applicant Tracking Systems for small companies, till date.
Best Application Tracking Systems:
1. Taleo Recruiting:


Taleo provides recruiting software that caters recruitment needs of all size of companies, from small to large. The solutions offered by this software are fully flexible and so it is useful to employ for any kind of job hiring process. It can save your lot of time and provide you with improved quality of new hires. It also holds a special feature of assessing and collecting data about candidate's attitude and aptitude, which can be judged before they come for an interview. With use of this software you can surely hire efficient human resource for your company.
2. SmartSearch:

This is another excellent Applicant Tracking System and mainly staffing management software that enables organizations to streamline the process of hiring . It automatically imports resumes from your company's email, performs well with Outlook and other advance computer programs, offer search function facility to search through millions of resumes and provides resuming parsing functionality. It is highly customizable software that can allow you to create folders, configure views and craft workflows to best suit your needs. It is a simple to operate software and if you opt for this then you can even reduce your company's time that is spent on training sessions.
3. Zoho Recruit:


If you want to go for software that can provide you with range of features then the Zoho Recruit software is ideal for you. It is geared with multiple features that are mainly designed to meet needs of small to mid size organizations. Zoho people and HRIS are some features that can be really helpful in your recruiting process. Other than this, it helps in staffing agenices, recruiting departments, track job openings, candidates, resumes and contracts more effectively. This system integrates well with Google Apps, and therefore allows you to import contact information from Google Address to ATS in order to conveniently schedule interviews and fix appointments according to Google Calendar.
4. Ceridian Recruiting Solutions:


The Ceridian applicant tracking system offers a greatly configurable site of recruiting tools which can ideally meet requirements of any size of business. With an extremely flexible nature, the software allows companies to build recruiting solutions that are best suitable to them. This can be ideal recruiting software for you as it does not involve any sort of upfront investment or expensive installation costs. It offers host of web based solutions and can enable you to search resume databases with use of sophisticated searching methodology in order to make you hire best candidate for your business.
5. SuccessFactors Recruiting Management:
This system offers a large suite of business execution software with its own eminent Recruiting Management Module. This particular tracking system is designed with fact in mind that a recruiting process requires communication and cooperation between multiple departments and people. So, it allows multiple personnel under different locations but of same companies to share their ideas and comments over a particular candidate in order to hire best deserving professional for a business. It comes with a user-friendly interface and can be conveniently used by all members of a hiring team.
6. CATS: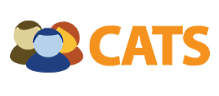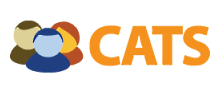 It is a comprehensive and market leading Application Tracking System that is famous among recruiters as well as hiring companies. This is an intelligent system which is useful to search parse and inside resumes, generate screening questionnaires, post job openings to job boards, send emails and conduct more productive functions for your recruitment process. It is greatly customizable software and therefore you can easily create your own websites for job postings. You can even generate unique workflow and organize data based on your preferred criteria. It can be your best choice, even if your company is small in size.
7. ICIMS: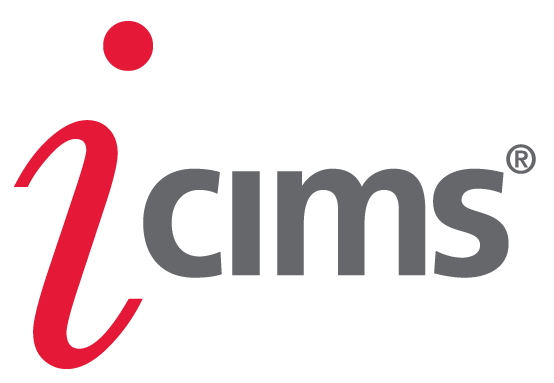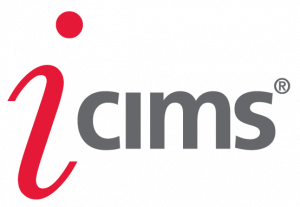 Social networking is increasing and in order to generate maximum possible benefit from it, there is an advance tracking system introduced, namely, ICIMS. This software stays in touch with social media and allows potential candidates to apply for a job position with use of their social media profiles. Any change in their social media profile will bring a similar change to their recruiting profile thereby making it easy for a company to get most updated and suitable resumes for their job postings. It also specializes in branding and allows clients to customize email conversations with their brand identity. ICIMS also support mobile optimizing career portals that are configured for array of devices. So, if you want an advance tracking system that works with most updated technology, then this is surely one of them that you can consider for your business.
8. Bullhorn:
Bullhorn is a user-friendly and customizable system that can enable all members of your recruiting team to complete access to recruiting process through cloud-based ATS and CRM or Candidate Relationship Management technology. It can include all members in recruiting process at one point of time in order to deliver high efficiency and save lot of time to your company. It also offers the benefit to create reports or other vital data quickly by best people on same software. Candidate recruiting and sourcing are two great strengths of this software.
9. JobDiva: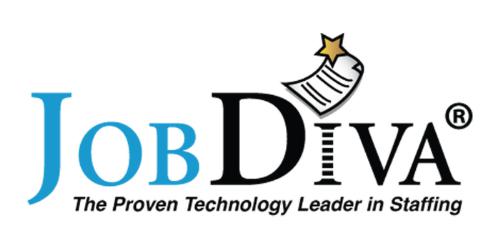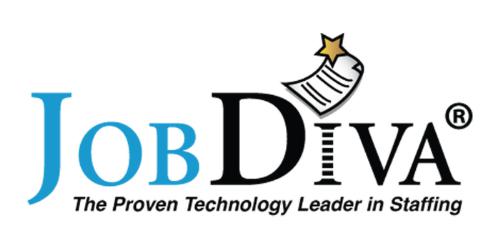 This is another cloud-based system that captures resumes automatically to match with your job postings on job boards. It works 24 x 7 and keeps excellent synchronization to bring best human resource to your business. It holds excellent compatibility with PC's, MACs and mobile phones and offer instantaneous updating and searching of resumes and job boards. Besides this, it also possess another excellent feature of the ability to search resumes based on years of experience that may cut down your plenty of time which is otherwise spent on doing this task manually. So, if you want to go for a cloud-based tracking system then JobDiva can be a good and economical option.
10. Brightmove:


If you want to hire a completely user-friendly ATS and CRM Applicant Tracking System that you can access not only from your desktop but even from your mobile, then Brightmove is the option to go for. This system offers extensive job board capabilities but at the same time lacks of any sort of integration with social media. But if you want to go for a simple and easy to use system that can conveniently organize contacts, business information and clientele data then this is the one with which you can start on initial grounds.
11. PCRecuiter:


If yours is a mid-size company that keeps track of multiple other companies or candidates then PCRecruiter can be a strong option that you can go for. Its strongest features are in organization workability and ease of use. With the help of this system you can customize and pull reports in multiple different ways. It is also loaded with some special functions which may be of use when your company turns to a large size organization. It is the best tracking system for managing several number of company and candidate profiles in systematic and efficient manner.
12. JobVite:


This is by far the best and most social media integrated ATS available. With help of this software it is very much convenient for users to post job invitations on top social networking sites such as Twitter, Facebook, LinkedIn and more simultaneously. You can connect to all such websites with a single contact and at same point of time thereby saving lot of your energy and time which is otherwise spent on posting job positions on different sites at distinct time intervals. Besides this, you can also include employee referrals, go for immediate staff hiring and generate candidate relationship management . With complete integration of social media, this JobVite has taken ATS to new high level. So, if you want to make use of different social media sites to meet your company's hiring requirements then there is no better option than JobVite.
These are most trusted and high rated Application Tracking Systems designed to meet recruiting needs of small to mid size organizations. Employing such software will not only help you to hire most efficient human resource for your company but will also save your lot of time spend on overall recruiting process. So, in case you are planning to hire new candidates for your latest job openings, then prior to that go for an Application Tracking System that best suits your company's requirement!
Save
Save