Want to become Miss India? Have you always dreamed of winning a beauty pageant but have no idea on how to win a beauty pageant? If the answer is a yes, then this is the post you need to read.
In this article, you will learn how to do well in a beauty pageant and make your home proud. So without any further delay, let's get straight to the point. We are hoping you will find several benefits from this one!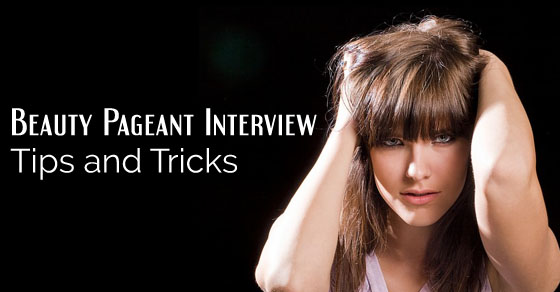 How to Win a Beauty Pageant?
Here are some ways that will help you win a beauty pageant with your soul and inner beauty!
1. Enter the beauty pageant firstly:
If you want to win a pageant, your first rule should be to enter the pageant. See whether you want to attend the city pageant or go national. It all depends on you! Usually, beauty pageants have their websites and they expect you to fill their form before you come for a personal interview. So make sure to get that done. Also, see if you match their qualifications and if you are comfortable with the rounds.
2. Get rid of unwanted body hair:
The second step would be to take care of unwanted body hair. I am sure several of you have hair in your underarms, your private parts, and your legs. You should remove them from my waxing. Use hair removal creams for private areas.
But always remember that you should do this a few days before the pageant and not one day before it. Otherwise, your skin will look red and I am sure you don't want to look reddish, especially during the swimsuit round.
3. Get into shape and eat healthily:
The third thing to get this done is by getting into shape and eating healthy. That will surely help you fetch those extra marks. Go to the gym at least four to five times a week, eat healthy and organic and get into the best shape of your life. After all, your appearance matters during beauty pageants. You have to stand out in terms of your appearance.
4. Get someone to coach you:
You must be knowing that it is not easy to crack a beauty pageant and it doesn't matter how beautiful and attractive you are. You are of no use if you don't know how to walk the ramp, carry yourself with grace and elegance and speak in a way that impresses everyone.
Several people can help and teach you about this. There are teachers available for this. In case you think you cannot afford that much, read a book that will help you or check some videos online that will help. Online coaching is quite cheap. You could give them a shot as well.
5. Choose the skill you want to show:
The fifth thing that is an absolute must during beauty pageants is that you have to show that you are a pageant talents person and that you will be able to do if you know what you want to show.
Whether it is a form of dance or maybe some singing, get a coach or join some dance classes that can help you with the music. Whatever you choose, try not to go for freestyle rap because, at the end of the day, they will still hand over the trophy to someone who is more ladylike.
6. Have an emergency kit ready:
Whenever you are going for a beauty pageant, there should be a few things you should always keep ready. This includes your makeup, makeup brushes, some Dettol, bandages, cotton, and a sewing kit.
We would also suggest you do get some false eyelashes, natural wigs, hair straighteners, hair rollers and everything else that will help you get all dolled up for the event. Always remember that you need to look your best for these events. That will help you get ready faster!
What Beauty Pageant Judges look for?
These are some of the most important things that every beauty pageant judge will look for. Make sure you have all these qualities before attending one.
1. Intelligence:
This is the first and most important criteria for all those girls who want to win a beauty pageant. They want someone who is intelligent and can answer beauty pageant questions much more spontaneously.
You are expected to answer properly the questions for the pageant, with good words and your sentences need to be constructed well. You've to be able to speak well and most importantly, be aware of all the current issues. You might be asked questions related to politics so make sure you can answer them.
2. The beauty of your face:
A second thing that matters among judges is the beauty of your face. Now, this could be a temporary advantage. So if you have a very attractive feature, don't forget to show it off.
Do some good makeup and before attending the interview, make sure to take good care of your skin. You need to show how flawless and beautiful your skin looks with or without makeup. And most importantly, never forget to smile.
3. Your body:
If you want to go far in any beauty pageant, you have to have a good body. If you have a good figure, half the battle has been won right there. So make sure you are working hard enough to land the body of your dreams.
Do some cardio, some strength training, and weight lifting. Eat only organic foods, drink plenty of water and don't forget to do your face masks regularly. If you have stretch marks, buy bio oil or cocoa butter to remove them. Go for a spa session regularly to tighten your skin.
4. Your confidence:
Your confidence is the fourth thing that matters. If you have a good face and a great body but you don't possess the confidence or the personality it takes to win a beauty pageant, you probably will not be able to win it.
Beauty pageants are not about being perfect but about being confident and the best that you can be. So make sure to work on that and develop more confidence over time.
Questions to Ask in a Pageant Interview:
Here are some of the pageant interview questions you may ask as a judge during beauty pageants!
1. Why do you think you deserve to win this beauty pageant?
When you ask hard pageant questions like this, you will be able to gauge the candidate's confidence and understand whether they are good enough to win the competition. The winner will become quite clear during this round of the competition.
2. What sets you apart from the rest?
This beauty contest question is tricky but a table turner. So much will become obvious after this one. Pay attention carefully when the ladies answer.
3. If you were left alone on an island, what are the three things you would choose to live with?
Now, this is a fun question but it surely helps you see which of your contestants are more strong and confident and who can answer more spontaneously than the rest. That will make things much easier to judge
4. What is the real essence of a woman?
This question will also get you a whole variety of questions. The contestants will come up with answers of different kinds and we bet you will love hearing all of them. It is also going to be quite a fun moment for all of you!
5. What does true beauty mean to you?
The meaning of true beauty varies from person. This could be your chance to get to know the person a bit more closely and understand what they understand by this term. A lot will become obvious from here.
Beauty Pageant Questions and Answers:
Here are some of the questions for a beauty pageant you will be asked during beauty pageant contest or interview and if you want to answer them correctly, don't worry! We also have some nice answers lined up. You will love hearing all of them!
1. If God granted you a single wish, what would that be?
There are so many ways to answer that question. Some of the best ones have been discussed in this section
For poverty:
If I was granted one wish that could change someone's life, I would want to feed more hungry people. Some so many people are deprived of necessities and don't have much to support themselves.
I would like to employ them, take care of their medical needs and provide them with necessities such as food, shelter, and clothing. I would also like to donate some money to charities and orphanages so that the weak and hapless are taken care of in a better way.
For peace:
If God granted me a single wish, then I would want the world to be free of wars and be at peace. We are currently in a situation where wars are breaking out at a drop of a hat and hundreds and thousands of innocent lives are being taken away.
If I could, I would like to bring all of this to an end so that there will be no more pain, no more suffering and most importantly no more wars.
For human trafficking:
If God granted me a single wish, I would want to put child labor and human trafficking a halt. Thousands of women are abused every year and there is no sign of justice.
I would like to fight for the rights of our women of the world so that we can live in peace and most importantly stay safe and protected. Also, there are plenty of children out there who are made to labor day and night. I would like to do something for them as well.
2. If you won a lottery, what would you do with it?
If I won a lottery, I would first of all start a business that can hire and recruit more people. I think we are living in a world where people are educated and employment is still very limited.
I would like to open doors to new opportunities for them so that unemployment is completely eradicated and removed from our country. And, I think that would be my biggest achievement in life. I wouldn't be any happier after doing this.
3. If you had the chance to go back to your past and change something, what would you?
If I had the chance to go back to my past and change something, I would not want to do it in the first place. I am happy with what has happened in the past because it has made me the person that I am. I have become a stronger person because of my previous experiences and wouldn't want to change a single thing.
4. What happens if you do not make it to the beauty contest:
If I do not make it to the contest, I will work harder and strive to do even better in the future. It is not going to be the end for me and I will keep pushing myself to reach my goals.
This brings the post to an end. If you have liked reading it and have some feedback to give us, please feel free to drop in a comment below. Apart from that, simply follow all the points and do the best that you can.
We are sure you will be able to excel in the future. After all, hard work always pays off and it will surely work well for you. Plus keep working on your confidence. It will become obvious when you walk on stage. On that note, let's bid you farewell and here's hoping that you always get what you want!
Save