To be able to write a powerful resume summary, you need to understand the significance of a resume summary.
There are individuals who wonder why a resume summary is important when they have mentioned every detail in their resume already.
Try to look at the whole situation from the point of view of your recruiter. Just imagine your interviewer has a pile of resume on his table.
He has to shortlist a couple of good resume so that he can call the eligible candidates for the interview. At one glance, if he gets an idea what your skills are, he will pick your resume.
So provide this ease to the recruiter by writing a strong resume summary at the beginning of a resume.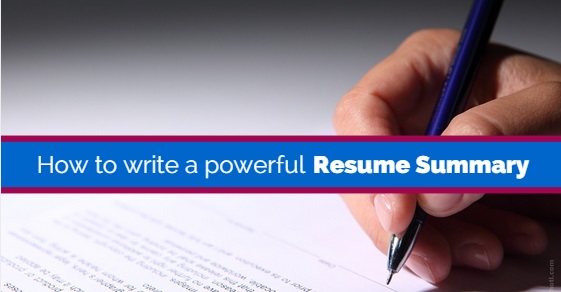 There are many diverse ways to present a resume summary. How you will present the summary will greatly depend on the profession you choose and the number of years of experience you have in the field.
There are many ways to phrase the gist of the resume too. Here are some of the common titles under which you may write the resume summary:
How to Write a Powerful Resume Summary:
1. Career Objective:
It is a very recent trend to have two lines on your career objective explaining why you have chosen this particular career and what you wish to achieve through this career.
Individuals who pursue professional courses usually have the career objective in the beginning of their resume format. These lines usually summarize their skills and knowledge in the particular field they have chosen and are as helpful as the resume summary.
If you are a fresher in the professional field, this is the best way to summarize your resume.
2. Relevant Experience:
The number of years of experience matter a lot in certain professions. These may include professions like fashion designing, event management, finance related jobs and careers where each year adds a lot to your knowledge in the field.
When you apply for jobs like these, make sure to have a gist of the relevant experience in the beginning of the resume. It will help the recruiter get a clear idea whether you are eligible for the post you have applied.
Relevant experience is also a great way to present your resume summary if you have switched fields.
People who have been pursuing an engineering profession but now have moved to sales need to explain why they are ideal for the particular position.
3. Career Achievement: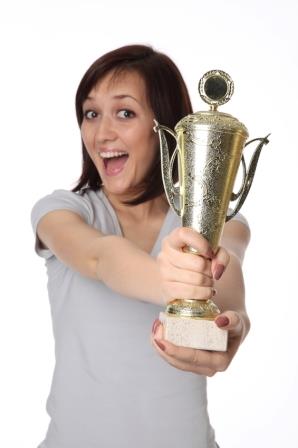 There are individuals who lack self marketing skills. They are capable and have achieved a lot in their career but they fail to market these achievements in their resume summary.
The best way to highlight your achievements in the resume is by providing your achievement summary in the beginning of the resume.
You can explain the laurels you have gained in your previous job like awards, recognition, promotions and projects. It is always an achievement if you have successfully headed projects.
They will remain as your career achievements which you need to mention when you are applying for a new job opening.
4. Management Skills:
There are countless individuals with skills and abilities but very few can manage a team or interact well with peers.
If you have a great ability to interact with team members and can manage a team properly, you must make sure you mention it in the resume summary.
Mention in the gist how your team achieved targets and pleased clients when you lead the team. This is sure to please the recruiters and they will surely take more interest in the resume.
5. Negotiation Skills:
Negotiation skills are of prime importance, especially in professions like sales and marketing where the whole moneymaking completely depends on your relationship with the client.
If you are able to interact with the clients in a friendly and appeasing manner, you will be able to build the relation with the clients and this can help you ascend the success ladder.
While applying for jobs like this, mention the clientele that you have handled and it will definitely add strength to your resume. You must remember that most people lack negotiation skills and this is a great merit that you are adding to your resume summary.
6. Personal Merits: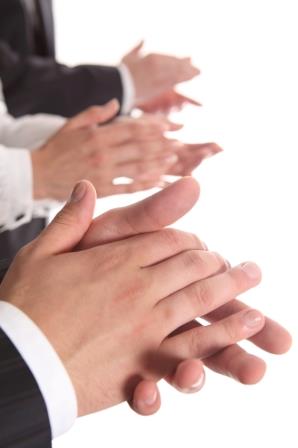 When one speaks of the different professions, creative jobs can never really be left out. People who have the artistic flair and enjoy making art pieces, paintings, origami and pottery are also individuals who hope to make a career in these fields.
When you apply for jobs that are related to these fields, it is always better to attach a sample of your work with your resume. This will help the recruiter understand your skills and set an expectation based on the work that he has already seen.
Include what makes your work unique in your resume summary. If they think your work is what they are looking out for, they will surely shortlist your profile for the particular opening.
These are many unique ways to present your resume summary and make it effective. The impression that a resume summary creates will also depend on the language you use and the position you are applying for.
Things to remember while writing a resume summary:
It has to be short and precise, maximum four sentences long.
It should not have adjectives or unnecessary phrases.
It has to be succinct and professional.
It should not be a copy paste and should actually reflect your own capabilities.
It should not have any grammar errors.
If you follow these simple guidelines and suggestions, you will be able to make an impressive resume summary that will impress the recruiter and persuade him to shortlist your resume for the next round.
Resume summaries are particularly helpful for fresh candidates who do not have any prior experience in the field. They can write an effective summary to draw the attention of the interviewer towards them. It is always wise to create the resume and the summary all by yourself.
Save
Save