A recent survey conducted by the CareerBuilder showed that 65% of the recruiters used social networking sites to recruit candidates.
Now, this remains a debate among the job seekers whether to include their social media sites on resume.
The truth is social networking sites will be appraised, irrespective of the inclusion. So, it doesn't matter if you include or not.
We will discuss about how Facebook, Twitter and LinkedIn can help or hurt your chances of getting hired. The two sides of the coin argument will help you to discern and perceive the right perception.

Social Media on Resume – Should You Use or Not?
It is quite evident that employers will check online profiles to weed out unwanted applicants. The key lies in what to portray in your social profiles that will maneuver the dice in your for.
Let's consider few dynamics used by recruiters that can put you on a good stride. Consider few good things coming out of putting social media sites on resume.
1. Online social sites are nothing but your own self:
You are a serious candidate waiting to be hired by a hard-earned name employer. Your resume is perfect, which is replete of your achievements, accolades and skills.
Thinking of adding your social media sites to your resume?
Be very clear, that your sites will be under the radar, irrespective of the links in your curriculum vitae.
Facebook, Google+, twitter and LinkedIn will show the subtle difference that you might fail to explain about yourself professionally in the resume.
2. LinkedIn might give away handful of recommendations on your behalf:
LinkedIn does not only contain your professional gang of colleagues and friends, but can also refer you to coveted employers.
Recommendations coming from associates and entrepreneurs will bear positive vibes of success for you. So, remember to add pertinent professionals to your online site.
3. The sites may display intricate details of your life:
Your resume is your progressing professional life. But your social online sites are the one in which you live.
You might have written something on the wall or would have acted for an emerging good cause. Your prospective employer might come across such an act of benevolence.
By a recent survey, 69% of the employers said that they have hired people by seeing something positive emanating out of their online social sites.
4. Social sites delineate you in a positive light: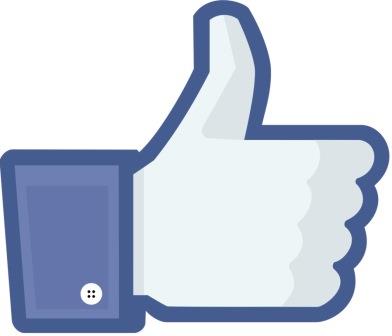 LinkedIn is a professional online site, but apart from that every other online social site describes you through a personal note.
Where sites like LinkedIn is just like your resume, sites like Facebook and Twitter might give away a personal description of yourself.
The few lines you might have written yourself hold subtle meanings on a deeper perspective. The language you use might give away your hold.
5. Your participation in a group discussion will throw a good light:
Your employer might not believe every word you write in your resume, but they can certainly look into your public online portals mentioned in your CV.
The Facebook and LinkedIn profile might say a whole lot story about you. Your active participation in online group discussions will show your unbridled flow of thoughts and words. Let's consider an instance here:
A prospective candidate from a reputed ELT University was thoroughly apprised by her employers, by running deep background checks on online profiles. Her involvement in a numerous non-profit group discussions and volunteering programs online helped her hiring in the University.
So, you can even join group discussions in LinkedIn. Pertinent fields of discussion will be more of a help in providing you with better hiring options.
6. Photos of accomplishments, which you cannot attach in your resume:
Your resume is an intricately knitted 2 page, explaining your professional life experience and educational acquisitions.
It cannot adjust in photos, which will otherwise look too desperate in your CV. Facebook, Google+ and Instagram may bear the proof of captured accomplishments.
You were awarded "The Employee of the Month" by your former employer, where to display the trophy or seal? It's quite evident that you would have shared images of it with friends and family on Facebook.
Just a peep into your profile and your prospective employer will get an idea of your accomplishment.
7. Follow on Twitter or Facebook and make sure your employer sees it:

You attached your links to social media in your resume, very well! You have the liability to parade your online espousing to your employer.
Prior to your job application, make sure that you follow the company online. Gather information of its chief hiring staff and follow them on Google and Twitter.
Start following a specific community similar to the job background and your resume will make sure that your hiring manager checks it.
8. Exposure of your social sites on resume will make you emerge clean and sincere:
You are head to toe determined and earnest to work for an employer. Your portrayal of online social sites on resume induces a positive vibe on your side. It insinuates your lucidity as a prospective employee for the company.
There's no point of not adding your online social sites, which will only help the employers to dig more into your delineations online.
9. You are strange if you do not involve in social media:
So, consider the fact that how much hiring managers prefer auditing on online social sites along with resumes. A candidate with little or no online social networking is likely to get rejected by a company.
The link attachments in your resumes only parade the fact that you are active and passionate. Your online activity displays the fact that you will not check out on an employer unexpectedly.
10. Recruiters are using social networking sites on all levels of selection: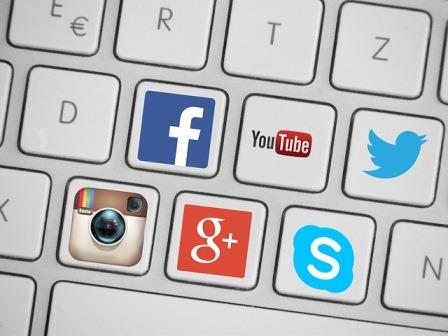 So, why not include your sites on the resume?
There's absolutely no harm in it. The selection and a call for interview do not only depend upon the confines of resume.
Recruiters are delving deep into social sites to gauge your personality. A recent study has showed 37% of employers taking help of social media sites to collect more information on a candidate.
Social media sites are a hit in this digital age. And there's no wonder that every 9 out of 10 persons is using online sites to live a parallel virtual life.
The negative repercussions of attaching online sites on resumes can be huge and disheartening.
Let's bring forth the other side of the argument, and you might find a better way to array the media sites on CV.
1. Discrimination may be first to come to you:
You never know where your application goes and gauges itself with other prospective candidates.
Your social networking site might offer you an unfavorable discrimination on your side. Discrimination based on color, race, religion can be more assessable in cases like this.
Different people have their own perspectives with favors. An African recruiter staff might prefer Africans and avoid selecting Caucasians or Asians.
Your Facebook page holding your name, sex and religion might give away your fluke to another undeserving candidate.
2. An online post which can affect your reputation:
A brazen wall post written, that is sensitive on matters controversial, can make things be a bit rocky for you.
Your prospective employer is going to evaluate your personality and character and gauge it with touchstones set by company. He needs to make sure that you are the one the company wants to hire.
Thus, it is always better to check on your online profiles before applying to any job. Stand in the shoes of the recruiter and evaluate your own social media sites.
3. Provocative photos might become a huge off:
Inappropriate photos on twitter, Instagram or Facebook might be a huge down-the-hill impression on your part. You have been tagged in a photo in which you are seen insinuating obscene gestures.
Well, if an employer of a top league institution wants to hire you, he will look for reasons not to hire, and a compromising photo like that can be a better reason not to pick you.
4. Your casual description conspicuous of typos and poor communication skill: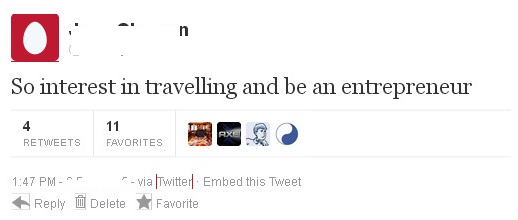 Your resume might exude exceptional communication and a superior hold in language, but your social media sites, which are often branded as "casual social networking sites", can give away your too casual word descriptions.
It is advised that you should crosscheck your online accounts and bring down anything that can compromise your situation.
5. Your resume and social sites do not sit properly:
It is absolutely foolish to think that your prospective employer will only evaluate your LinkedIn profile.
LinkedIn is nothing but an archetype of your curriculum vitae. You might have put an extra qualification in your resume and LinkedIn, which you have missed on Facebook, Google+ or Twitter.
Your employer might doubt the veracity of your professional profile. The story should be same in every networking site. Consider this instance when the timings did not sit properly.
A job seeker has mentioned in his resume that he worked under XYZ Company for 4 years but his Facebook profile showed that he worked for 3 years instead of 4. The candidate was denied a position.
6. Badmouth an ex-employer:
Social media sites are personal platforms with friends and family, but why forget that hiring staffs are going to look around for you in your most comfort zone. You have dragged an ex-employer through the mud for extortion, on Facebook and Twitter.
Such parading can cost you a job. It can put you down in the eyes of your recruiter. A similar brazen act cost an employee his job ahead of time.
An employee shared a wall post of warning issued by his employer with his friends online. When discovered by his boss, he was fired through an impending process executed by the HR department.
A recent survey conducted by CareerBuilder revealed that 29% of hiring managers found something positive and good in social sites that made them hire those candidates. We have gone digital.
So, why not show off our social media with the resume?
It is advised that you mend your online profiles way before you start applying. Change your publicity settings to regulate what the public sees and intercepts you. There are always both sides of an argument. Bring it to your advantage by blending the rules a bit.
Give us your feedback. Let us know how you gave that spectacular piece of resume, with or without social media sites.