Most memories in our lives are made by the days that we all spend in college.
Besides the fun, frolic and the entertainment we have, there is also another side to this life.
The scholar part, which is often so sensitive makes it the most important part of our lives too. Towards the end of this stint, everybody is in the race to obtain a good education and a decent job thereafter.
So why does this period become so important after all?
That is basically because your first job or jobs after college will decide your career path.
Suddenly, everyone realizes after college that searching for the correct job in the right way is what matters.
A job is nothing but a daily routine of work that one performs in an office to satisfy needs and wants of his family in return for money.
Similarly, an individual who performs an office routine, serves the firm for the development of a part of the market and receives a pay for performing his services is what is known as a job.
Jobs are often sought to because they provide social security, stability, means of living and the confidence to lead a life. You could afford to strike a living with the money you earn by going to a job.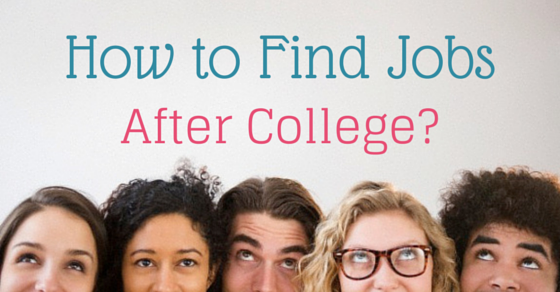 This entire article talks about the myriad facets of a job search and how important it is to all of us.
It is important in an indirect way, when you perform the job that is when you get paid.
This pay is what every human being strives for to take good care of their family, to provide good education to their children, to fulfill their dreams, to bring happiness into their lives etc.
The research done here will help most of us in one way or another.
Best Tips for Finding a Job After College:
The following discussion and examples will give you an overview or an insight into the principles of finding the right job.
1. Summer Internships:
Let's start by concentrating on the part where some students kick start their careers with a junior summer internship.
More than half the population who has attended the junior summer internship becomes liable to a permanent employee offer from the respective firm.
Here, note that the other half of the students who don't apparently receive permanent job offers still stand a better chance than those students who haven't actually experienced a summer internship.
Therefore, what we first encounter is the part where colleges and universities aim at placing their students through an internship.
2. Placement Drives:
Post the internship era, we come across the placement drives. Placement drive is an event that is conducted by most institutes to aid the students of their organization find a job of repute.
Most companies and firms flock down to these institutes and conduct written assessments, several face to face interviews and identify potential candidates for their job profiles.
Let us note that the interview process holds the same for internship recruits as well as the permanent job offering process.
We have now well versed ourselves with the placement processes that universities conduct for their students. This is one of the methods to find a substantial job from college.
3. How to search for jobs after college: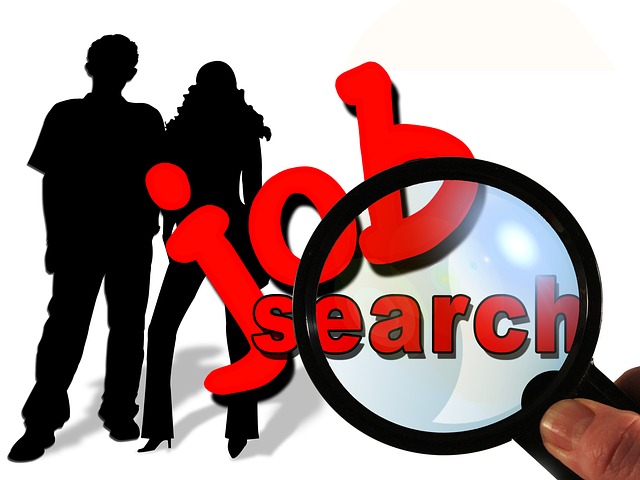 Let's now look into how to search for jobs after passing out of your college as a graduate. The finding of a suitable employment opportunity for oneself starts with assessing the degree that that person has attained.
Before anything else, panic is one thing that one is advised not to do. Use the gestation period to critically analyze the market, the economy and the situation for employees who belong to your area of interest.
By doing so, one is equipped with the demands of the economy and how prepared one should be.
Now, once you have analyzed the kind of market you want to be in, you will then have to start looking for a job profiles so as to suit your attained educational qualification.
4. Job Portals:
Job portals, job search kiosks are wonderful things hunting that man has created using technology.
Here one is allowed to upload a document called the resume.
What is a resume?
Just so that everyone is clear what it means, a resume is a written format of the different accomplishments in your life. This includes your education, curricular achievements, work experience (if any) and any credential that can be used to apply for a job.
5. Recognizing the skills and talents inside you:
Now that you know what a resume is, we shall now concentrate upon the skills and talents that one has to realize to apply in the right job atmosphere.
For most of us realizing our inner strengths and applying it in the real world may seem very complex and demotivating. But there is a stepping stone to everything. Writing your resume originally would help us tackle the above difficulty.
6. Being up to date with latest information:
It becomes our prime responsibility and duty to remain up to date with latest information so as to grab opportunities as when one comes by.
Collecting and assimilating information that regards your line or area of interest is a very vital thing to do. By doing so you are aware of job openings and somehow will come across the one that may suit you.
7. Proactive search:
Job searches should always be effective and productive. There are many ways to find a job .
Firstly, contact your previous employers or network with new employers through emails or phone calls. Visit their offices and find out if there may be walk-ins rather than wait for them to call you back or email you.
Being proactive will only make you more potential of a job than waiting around the corner for something to happen on its own. Taking lead and showing yourself the way around would also prove some excellent team skills.
8. Do your homework: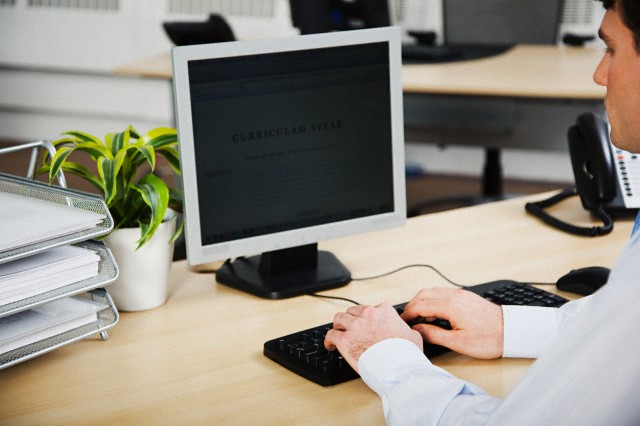 Visit your phone contacts or email addresses. Drop in a mail to most of your peers who could help you out.
Speak with family friends and relatives who have can help you fetch a placement. Post a free news paper add or go through one; web sites that help you by allowing a free upload of your resume etc.
Making a schedule or a planner and working out the routines as per the schedule helps you save a lot of time. These are some of the cost effective ways to find a job.
9. How to find a job after college:
Apart from searching for the right job one has to own the responsibility of finding a good job too.
Search is an act where one looks for something very precisely and sharply. But when we talk about finding something, this includes decision making and judgment.
Once you have started your way out on searching for a job, the next stepping stone is to make the right decisions. This decision that you take influences your life and family and draws a career path ahead of you.
When you find a job, you need to ask yourself if your heart and mind both agrees with this offer you have in hand.
Consult your own conscience and decide for yourself if the same is what you wanted. Answers will start to roll out almost immediately.
10. Create your own job:
Most of the times we come across many young and talented students. These kids have a mind of their own and begin to create a world of their own.
A world that is completely developed and designed to suit their needs, yet make a difference to the society. These students simply start a business of their own and make a successful living.
So if you think you have a blockbuster idea in mind that no one has exploited, you may as well set up your own business and kick start with the help of a few like-minded.
11. For those of us confused: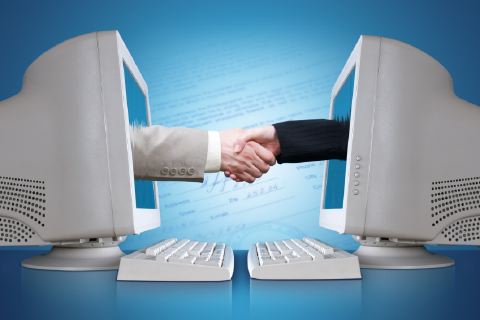 Hmm, let's see. How about online jobs?
Just so that you don't beat yourself up for the fact that you don't have a job after college.
Go ahead, start an online job just to keep your time tracked under something. Simultaneously, find out what else your interest lies in.
May be you want to study a bit more. Even better, this online world of job opportunities may help you fund your course. It may be best to freelance in a certain way online so that you are not restless and it keeps you motivated some way.
How about some part time jobs?
On similar lines, one can find a small and part time job to keep yourself together. Without much time to waste for those who need the bucks real quick.
By doing so, you have some money in hand for your urgent requirements, while you are also buying time to strategize for the big move.
12. Visiting your career services centre:
Most professors believe, visiting the college career centers may prove to be the most important thing to do. These centers provide dozens of references and resources.
The resources include internal job board lists, lists of alumni that can be contacted upon who may be in different variety of fields. They also help the students with several self assessments; help them with their covering letters.
13. Keep an open mind:
On several occasions you may receive a job calling for other departments than for the one that you belong to. But keep an open mind.
Make your dream job wait and in the mean time focus on what can actually get you there. In the first place you cannot be roaming up and about without a job. So have a free mind and pick a job even if it doesn't belong to you.
Be happy you have one in the first place. Experienced people say that it's a chance to discover a new field and build a strong network.
You could gain new skills and insights into a new aspect of life all together. This knowledge will ultimately stay with you, no matter where your career takes you.
14. Willingness to travel:
Sometimes you may find your job that you need in a different domicile.
Would that stop you from trying your luck at it? Or even better, if you have received your job offering then its best to travel to that geographical location and start your dream job. It's after all your dream job and you could now start a living.
15. Statistics on jobs after college: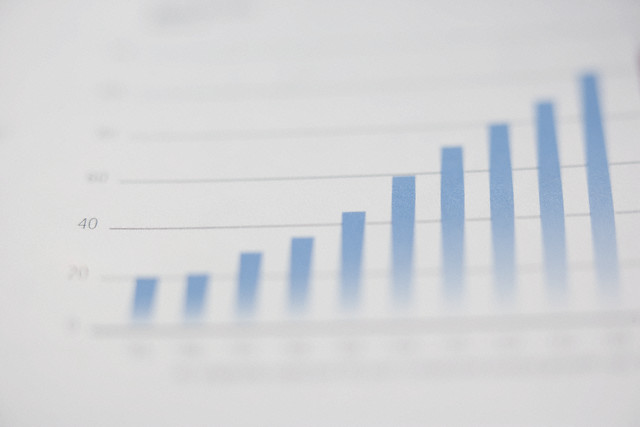 When we talk about statistics on jobs, we mean the number of students who actually get a job offering while they are still in college, the number of students who get a job offering after they have finished college, and the handful who don't find any job at all.
Most universities and institutes have half of their students already working in a business environment.
Some students even don't feel the need to have an official degree in hand to obtain a job.
On the other hand, some students are getting worked up about the fact that they will have to face real world challenges and that they are not prepared for the same.
Another section of the students are on a different level of perception, where they don't understand why they have chosen the field of study that they have.
They begin to wonder if they could be given another chance to study some other course instead. Alas!
That is not happening unless he or she is ready to spend another stint studying all over again. Jobs are abundant everywhere. There is an opening for everyone out there.
It's all up to the student to find his balance and strike for the goal. One should remember that scores, grades or marks do play a key role in finding respectable jobs.
16. Adventurous jobs after college: 
What is an adventure?
Adventures are experiences that are unusual, exciting and are usually a daring experience. Most kids of this generation call it as the adrenaline rush.
So how is adventure related to a job?
Well you could imagine the following types of jobs when one says adventure. A life saver in a water sport company, trainer for a trekking camp, administrator in a snorkeling and bungee jumping camp.
Numerous firms look out for young people as a part of their part time community. Well tourism is job sector, where most companies and firms are looking out for students who can be their English guides.
So you basically are an adventure guide. Soon the student can set up his own line of adventure sports.
17. What about fun jobs after college? 
Jobs are super fun when found in the right interest.
Most girls love kids and infants, then how about you become a nanny?
Have all the baby fun. Well if that's not what you like, then how about you assist your professor in what he does, that's simply a research assistant?
He would love to have a helping hand from a former student. Even better, let's now simply talk about all that passion you have in you. How about you get to do a job that's passion driven.
For example, if you're the kind who has got the grooves and moves in place, then you might just be the one for your neighborhood kids.
Who would not love to dance?
Any occasion, people love dance, go ahead and train your neighborhood kids, start your own hip hop or salsa or jiving classes.
Well what about those who love music?
The same strategy applies here as well. Start your own institution and spread some lovely art over your neighborhood.
Likewise you could start your own thing for yoga, gardening lessons, painting, dramatics etc. Amidst all of this, you could also volunteer for a NGO program and make yourself proud.
18. Why was this discussion important? 
Jobs and work routines are something that makes our lives worth a living. A job is what pays you for all the actions and deeds.
Sooner or later all students, once out of college strive towards obtaining a job and settling into a life of theirs.
It's what defines most of us until we retire. The nature of job keeps changing; it's the way it's meant to be.
We often come across many scenarios and situations where in different segments of the market come into boom and recession respectively. Money is a necessary evil; although this is also a primary objective in everyone's life.
Therefore, one must be patient and look positively in and around his space to observe and adapt to the changing needs of life.
In this technological era, most of us benefit from the advantages of its use. One must have a keen eye to become successful .
Please do submit your opinions and reviews on this article and do mention your feedback on the same. Since we know that the topic is very essential to every student who dreams to fit into that suitable job after college, we will be pleased to answer any query that you may have.
Save
Save