Do you ever have an idea about what passes through the HR manager's mind at the time of interview?
There are essential stuffs which should be spoken and certain things which should not be spoken, which otherwise would winnow out applicant from being counted.
Hiring managers pick applicants who stand out, to be a perfect fit for the organization.
When you're able to make a good impression on the hiring manager, then chances of getting considered are more.
Words spoken to the hiring manager and the way you present yourself would allow the manager to have a great impact on you.
Interview expert Michael Neece has done research for 20 years analyzing about 'what to talk to the hiring manager'. Let's shed some light on the same research and end up with a few tips.

Hiring Manager Interview:
1. About "tell me about yourself":
The very basic question directed from the hiring manager in an interview is "tell me about yourself".
The hiring managers require a suitable reply for such a question. They require the applicant to offer a short summary of their experience, and also their abilities that associate with the job.
By talking these points to the hiring manager, he would conclude that the applicant has done some homework on the company.
By this way the aspect which makes the applicant qualified for the job can also be mentioned. Rambling answers, beating around the bush, starting history from childhood can be avoided.
2. Impressive answers to hiring manager:
It is really important for the job quester to research about the company and be prepared for speaking to the hiring manager.
Apart from speaking about strengths and stories about strengths utilized in past work experiences, speaking about the company can impress the hiring manager.
The company's achievements, future plans and goals can be spoken to the hiring manager.
3. Hidden hiring secret:
The hidden secret in the hiring process is satisfying the hiring manager's desire. Hiring managers observe from your speech if you are an effective fit and an addition to the company.
Through the conversation, the hiring manager would be able to judge the confidence, qualities, ability of the applicant's quick learning, maturity and sense of humor.
So speaking with the hiring manager should predict all the above qualities to impress the hirer.
4. Providing honest answers: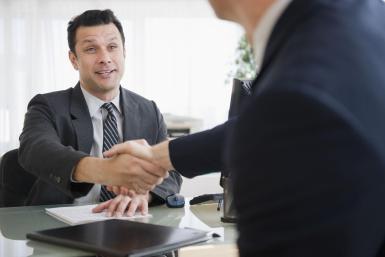 Every question asked by the hiring manager should be answered in an honest way. When you have gaps in career, layoffs or similar situations, honest answers should be given.
It is never an employee's fault for layoffs and gaps, so honest speech would impress the hirer.
5. Proving team player attitudes:
Hiring managers always look out for people who are perfect team players and easily get along with other people.
The Applicant should carefully prepare responses for questions shot by hiring managers. The answer directed from applicants should possess materials which prove that you're a team player from previous achievements.
Your previous success can be mentioned, which predicts your team player skills.
6. Attitude of the candidate:
The Attitude of an applicant is a mandatory aspect searched by the hiring managers' highly motivated and enthusiastic applicant is what the hiring managers are looking for though they lack skills.
Skills can be taught through training, whereas attitude is something which is within an applicant.
So it is important for the applicants to shine out their genuine to the hiring managers so that they are assessed about their attitude.
7. Questioning the hiring manager: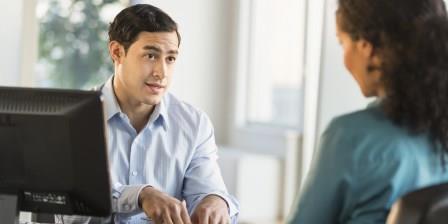 Once you're chosen, you can ask the hiring manager challenging questions about the job, its growth, and related questions.
Do not try to ask about vacations and health care costs in the initial round of interview. Be enthusiastic enough to know more about job related questions which shows your passion towards work.
A positive speech shows that the applicant is a positive person. Whenever the hiring manager shoots questions related to failure in your career or something negative, make sure to offer positive answers.
Be an agreeable person, who learns from negatives and failures instead of worrying. Also make yourself disciplined and stop blaming about your old boss throughout.
9. Answering for 'the biggest weakness':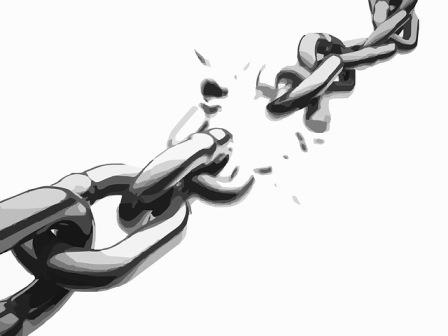 Every hiring manager asks about the applicant's weakness as one question.
The applicants should be very careful in answering such a question by digging deeper to find unique answers.
You should also try and explain how you're working towards overcoming such weakness so that your application is not raised with a red flag.
10. Rules for conversing:
A hiring manager expects a job seeker to speak friendly but also bordering the relationship by being professional.
Speech of job quester should be interesting and good to hear. A perfect communication skill also adds more points to your speech when you speak in simple, apt English to the hiring manager.
11. Prepare before you speak:
Researching the company and knowing more about the same signals that you bother about the interview and job a lot.
Studying the firm, its culture through the company's websites and social media networks is important for the candidates to speak to the hiring manager in a well-known manner without stammering.
The insider's perspective of the organization can also be known by having contacts with employees through LinkedIn and other social media networks.
All general questions asked in an interview should be devised to answer in a confident way.
Conclusion:
It is important to care what you speak to hiring managers. Be clear and show enthusiasm in your speech where you could also enhance it a few levels high.
Also predict in through your speech that you care for your work by a caring tone. Show that you have offered best efforts by showing your previous achievements as examples.
Also remember that you love excellence and that's why you like to go above and beyond in your career.
Professor of management, San Francisco John Sullivan stated that majority of job applicants are rejected before they meet the hiring managers and 95% of applicants to make to the next round are eliminated for various reasons.
It is significant to treat job interview seriously and show that you're a fit candidate through your perfect speech.