It is very important to have an optimal resume. It is always the first impression that counts most in the job seeking process and it is an effective resume and cover letter that make this first impression.
These are two things that easily capture the prospective employer's attention. Otherwise, there are always chances that your resume and standard cover letter will end up in the pile of rejected job profiles. Most of the people believe that an average employer spends a few seconds only at a resume, so it doesn't make an impression.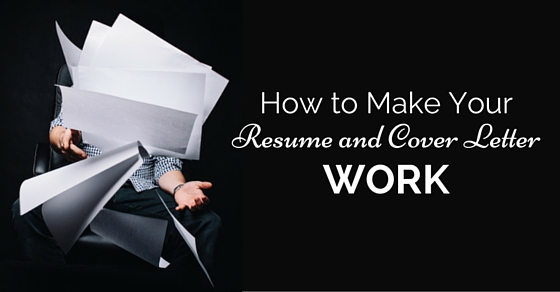 But we live in an era of a highly competitive job market. To capture jobs these days, everyone needs to have a professional resume that should contain the right information. Along with this, a custom- tailored tactically targeted cover letter is also an important weapon one may use to wrestle these clashes.
Especially cover letter allows a person to target the employer and job in a highly specific way. This leaves your resume to market your qualities, experience and skills as a part of bigger picture. Writing a cover letter or resume for dynamic employer needs is not simple these days. It requires greater thoughts in terms of knowledge and understanding.
Sample Resume and Cover Letter Writing Guide:
The following mentioned are few cover letter tips on how to write a cover letter for a job and few cover letter samples. Also mentioned below are few resume tips on how to write a resume.
The Vital Facts Should Be Included:
As a candidate, you must remember that a resume or a cover letter is a gateway to a new job opportunity. It is the means through which your future employers will get in touch with you. That is why you need to make sure that all the vital details are included in the resume itself.
Regardless of the job profile, it should always display vital information like Contact Information, Career Profile, Work Experience, Education and Skills etc. The contact details help the recruiters get back to you. Career Profile, work experience, education and skills give the employer an idea regarding the type of candidate you are. The best resume that includes all these facts plays its role effectively.
Show it in Numbers:
It is a universally known fact that numbers have a greater impact than words. Always try to quantify results in numbers or percentages. This will help to create a long lasting impact through your resume.
For Instance, it would be better to mention above 60% rather than mentioning first class. Employers are not looking for grocery lists of significant responsibilities. They are looking for precise results and performance data. If you present the facts in numbers, they will be able to grasp the facts quickly.
This will increase chances of your resume getting shortlisted. It is also believed that numbers help to improve the SEO when you are posting an online resume on some e-portal.
Reveal How Your Skills Work:
Your recruiters or interviewers are going to witness thousands of emails and resumes each day. Each of these will have a list of skills mentioned related to the position vacant. So how can you make your resume seem different? The simplest way to make your resume stand out from the rest is by phrasing your work experience and knowledge in the right light.
The best style would be to show understanding and adaptive skills rather than simply listing out your skills. For instance, if you are a developer you better quote examples of a program you developed for inter-zone youth festival that worked pretty effectively. This way the recruiters also get an idea how good you are at using the skills you possess.
Customize Job Resume For Specific Job Needs:
Many candidates make a common mistake of sending the same resume over to all companies where they apply. This is truly a wrong approach. You must customize your resume to match each separate job vacancy.
Minor alterations also make a great impact. Sometimes it is insulting to follow one size fit resume for each job. So it is always advisable to address the job descriptions of specific employer needs. This way, the employer also feels that you have read the job details and have mentioned your credentials accordingly.
Wisely Portray Your Work Experience:
Whether you accept it or not, age discrimination is always there when you look for jobs in companies and firms. Interviewers want to know what experience you gained in the past 10 or 15 years.
Always take due care of age discrimination before showing your work life. In some professions, it is good to have many years of experience in the same field while in other professions, they prefer a dynamic resume with lots of variety.
Understand what are the expectations in case of the profile for which you are applying. Phrase your work experience in a manner that benefits you.
Right Phrasing Counts:
You need to phrase your resume and cover letter using the right words as phrasing, as these can decide your career and future. For technical occupations, it is essential to include technical keywords throughout the resume or cover letter.
For instance, if you are applying for the job of a developer, you may speak of different coding activities you have undertaken or the different languages you have gained proficiency in.
If you are applying for an SEO position, be sure to mention the different Panda and Penguin updates and their impact on your knowledge in SEO.If you include relevant words and terms, it shows that you possess knowledge related to the field. On the contrary, a resume or cover letter that lack these terms look like templates without any real meaning.
Target the Employer Needs:
Nobody cares for what you want. Employers only care about their wants and needs. You need to keep this fact in mind while preparing your resume and cover letter. It is thus a great idea to state your career goal after reading through the job description. It will help you get the employer's attention to the resume or cover letter easily.
You must remember that the recruiters are extremely busy individuals. They do not have time to read through the entire resume and cover letter. If you include statements in career goal or career objective that seem relevant to the current job opening, they may shortlist you from all the resumes they see.
Highlight Your Core Competencies Effectively:
The placement of the core competencies can be of great significance in an effective resume. If you write about your core competencies below your contact and name information, there is a much greater possibility to capture the employer's attention with a punch. In this section, you can state what you can do and at what capacity. Make sure you clearly show the employer reasons to hire you.
A Good Cover Letter Matters:
Most of the employers and recruiters read the cover letter first. Many of them will not consider your resume until they are satisfied by the content of your letter. So always wow them with the professional profile for accomplishments.
There are candidates who have a common misconception that a cover letter for a job is not as important as the resume. This is not true. Even in the era of internet, cover letters have not become extinct. The best cover letter counts even today.
Employers usually read hundreds of resume for a job, so make sure you have an effective cover letter that makes a lasting impact. Always try to make content not only visible but also readable.
Here are some tips and suggestions for writing cover letters which are effective and that may prove useful to job seekers:
Maintain the cover letter brief and concise because the recruiters do not have time for lengthy speeches.
The cover letters should summarize in few words your education, qualification, work experience and other highlights of your resume.
Make sure your cover letter is free from spelling and grammar errors. A small typo error in your cover letter may even cost you your job and so you need to be extra careful.
It is better to address the cover letter to a specific person or firm rather than making a general Sir/Madam address. The specific addressing in the cover letter adds to its effectiveness.
The cover letter should not go beyond 5 paragraphs but it is usually wise to curtail the length of the letter to 3 paragraphs.
Never go for an existing template of a cover letter if you wish to get a job. Recruiters are smart at identifying existing templates. They may just choose to neglect your resume if they find a template cover letter.
By using above ways, you can stand out of the countless other resume and cover letter. It also gives you the best possible chance to get potential employers attention.
For creative positions, many candidates are opting for creative resume designs. These work well if you have provided the concept and creativity. These are particularly helpful for animators and graphic designers.
Save