AIt requires more than educational qualifications and skills to be a successful project manager. One needs to have various soft skills and capability to get out the comfort zone.
Ready to learn new skills, gain new knowledge and take the assigned project as their personal ambition to fulfil it. They require intense people skill to manage and motivate them to complete the work.
With rapid economic growth happening and competition getting tougher and tougher, the demand for project manager has increased from past few years worldwide. They are seen as a core team member of any organization, but to be a really successful project manager one needs to hone their talent over the time.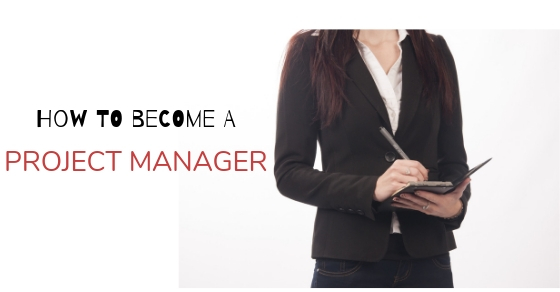 From the above introduction, I assume that you have got a brief idea about What does being a project manager actually mean.
To make this article even more helpful, we will be going through certain things and covering all the details you need to know regarding the project manager and project management career.
Project Manager Definition:
"A project manager is a person who is responsible for directing the project through all the steps right from its initiation to execution stage."

 
If you are a person who is interested and have the capability of leading a team or have good leadership skills, then project management career can be a good career choice for you.
As the designation of the project manager role is high, so are its roles and responsibilities that come along with it. A person who likes diversity in work is best suitable as a project manager, as it is a sector which is always continuously evolving and requires something new every time.
A project manager acts as a bridge between the company and the clients and also responsible for the whole project. The stages through which the project manager leads a project are
Initiation
Planning
Execution
Control
Completion
Roles and Responsibilities of the Project Manager:
Roles of the Project Manager:
A project manager has to lead the entire project himself and ensure that it is passed through all the stages effectively, specifically from the start till end. For this, he has to act in several roles like leader, mentor, performer, team worker etc to make sure that the whole process is performed accordingly as planned.
Responsibilities of the Project Manager:
Crafting and implementing right standards of project management for inclusion in the NI Gateway Review Procedure
Handling the production of a required product
Planning and auditing the project
Acquiring the delegation and usage of roles related to project assurance
Creating and managing project, stage as well as exception plans as needed
Handling project risks, along with the growth of contingency plans
Connection with programme management and projects to make sure that work is neither taken lightly nor is copied
Tracking overall advancement and usage of resources, launching corrective steps where required
Implementing change control as well as a configuration management system
Informing about the progress of the projects by highlight reports and end-stage
analysis.
Contacting project assurance executives to assure the overall direction and project integrity
Providing an awareness of promising interdependencies with other projects and their effect
Taking up and implementing apt technical and quality standards and strategies
Finding and acquiring support and recommendations needed for the project's management, planning as well as control
Handling project administration
Project evaluation review to be done
Constructing follow-on action advice and recommendations
How to Become a Project Manager?
Now coming to the core of the article, if you desire to become a project manager then education is the first part where you should initially focus on.
But before all this, first, you need to understand what this career is all about. Ask yourself whether this career interests you or suits you.
It is better if you could meet few professionals in this sector to gain a more clear picture regarding it. You can also try project management internship at any company. Take the help of internet to view some online courses regarding project management.
Here are a few sources where you can find online project management courses: edX, Alison, Coursera, Simplilearn, Udemy.
An important tip to follow is that you should never take up the role of a project manager without any experience or as a fresher. The role of a project manager is a very responsible one, so the responsibilities that are linked to it also carries the same level of importance.
Best ways to start your career in project management:
Prepare a list of thing you want to deal with
Preferred future workplace
Don't take up a job until you are confident
Best work environment to learn and gain knowledge
Last but not least, is to find a perfect mentor
Advantages of a mentor:
Helps you analyze whether this career is right for you
Act as a role model
Would take out time to teach and train you.
Helps you master project management methods, methodologies, frameworks, processes, and best practices.
Help you correct your mistakes
Provide constructive feedbacks
Share their wisdom and knowledge
Involve you in real time projects
Finally, Trust is the base of a trainee-mentor relationship
Essential Skills of a Project Manager:
To become the best project manager, its not just the project management knowledge you need but also a few others skills like soft skills, hard skills etc. Now again this set of soft skills comprises of different types of skills which are mandatory for the project manager role.
Though leadership skill is an important trait of a project manager, he should also be capable of working within a team. This helps their team members to avoid any kind of hierarchical problems which most of the leaders face.
Being a project manager you should possess some knowledge about project management process, frameworks, and people management. It is not possible for a single person to be master in all these skills but a little idea and experience regarding these topics will take you a step ahead as a project manager.
Last but not least, finding immediate solutions to the problems or issues that arise during the project is a vital trait that a project manager should possess.Let us have a look at skills of the most successful project managers.
1. To have great communication skills:
A project manager requires to be great at communication skills at all levels. They require interacting with various kinds of people from senior management to freshers in the company. They must be able to talk and listen with equal ease with everyone. It is important for them to be polite and when requires to pay attention to people's personal problem as in when they share. For example, if someone comes to you with their family-related problems then it is important to listen to their concern and later on enquire about it.
2. Writing skills:
Non-verbal communication is equally important as a verbal communication for a project manager. Effective emails are required to communicate the concern or query to the senior management. A good email sometimes is also an effective tool of motivation for the team. Writing is also helpful to give clear instructions for a project and it allows for networking to the people who are not within the visible vicinity.
3. Confidence:
Confidence is required so to motivate the team members during the stressful time. If a project manager shows the confidence in himself and his team then the results will be brilliant. It is important to also put across the ideas in the senior management with immense confidence for a project to be successful. Confidence is contagious if you have it in you than your team will automatically be inspired by it.
4. Patience:
Patience is another essential virtue since in a team there are people of various capabilities and working style. Some are quite fast and finish the work even before time and others might take a lot of time to do a project. Every individual has different characteristics to do a project, the job of a project manager is important here to understand that how and when the work should be assigned to people.
5. Public speaker:
Effective public speaking skills are of great requirement, especially when presenting the project in front of the stakeholders. Communicating with right words to them along with immense confidence is essential to make the project successful. To be good at public speaking don't shy away from taking classes and practicing for it. Some people are born with it, but others are capable of being one.
6. Be a problem solver:
While working on a project, various kinds of issues can come up which at times might require immediate attention. For a project manager, it is of utmost importance to be able to instantly find the right and effective solution without taking much time. They require an eye to finding the effective solution in every difficulty and make the workflow smooth.
7. Developing new skills:
For a project manager, it becomes essential to have the right knowledge of the various skills required in a team. Hence, it is of added advantage of the project manager is flexible and ready to be out of comfort zone to learn new skills. It could be on the job, or joining courses or be a part of training. The more skills and knowledge they develop, higher the chances of success.
8. Time management:
Every project is required to be completed within the deadline. Hence, the skill of time management becomes essential for a project manager. Sometimes the deadline to complete the project might not be enough, in that case, management skills to get the work done comes handy. Managing time can be learned and practiced and can be perfected over the time.
9. Giving compliments:
Appreciating people for accomplishing the task is a great gesture to increase the enthusiasm level within the team. Occasional compliments and appreciation to the team members in a group and as individuals always help. The teammates then tend to look up to you for your feedback and suggestion as and when required.
10. Create the new system:
In the initial phase of creating a new system might be a time-consuming effort. But in the longer run, it will turn out to be an effective time-saving strategy. What goes where and who is required to do what is important to plan and decide before the work begins. A good system is highly effective to get the job done. In fact, everyone is clear and know what their job roles are, the amount of confusion and misunderstandings becomes negligible. Making every individual responsible for their work has its own benefits, first is they will take charge of the work and second, it makes workflow smooth.
11. To be rational:
Tough decisions are to be made with logic and reasonings. To be rational while making a decision is a skill, a project manager requires, too much emotional attachment involved in the decision-making process will hamper the result and efficiency of the work. For example, you might need to talk to your teammate regarding a concern where he/she might be asked to leave the project, if the emotions are involved in it then it will be difficult talking to the person. Hence, one needs to be clear that it is just part of the job.
12. Be resourceful:
Having the right resources for the work is another important skill. Create a good network system, know the people who can get the job done. Interact with more and more people, learn from them and find out their skills and knowledge. Networking for a project manager is essential as if the project of various features may come and knowing the right person will help in fitting in the team.
13. Have team meetups:
Team meetings are helpful to discuss the problems faced by the team members and the possible solution for it. A project manager can receive the update on the work that is happening and the status on it. Team meetings are not necessarily a waste of time, but if done effectively can give great results. Team meetings provide opportunities for everyone to interact and share their ideas and concerns.
14. Share the vision:
Why the project is important and what we want to achieve with this work? These questions are important to answer to the team members. Always share your vision with them, let them know the whereabouts of your work and what are the benefits of the end result. Sharing the vision is helpful in keeping and motivating everyone towards a common goal.
15. Be inspired:
Project manager job is very tiring and tough. The person needs to be motivated all the time and has to be on the toes for everyone. Sometimes it becomes quite tiring and chances of the person draining out become high. The best way to deal with this is to find your inspiration and hobby, whenever you feel things are getting out of your hand, look towards your inspiration and the energy will flow back in. It is good to find the inspiration in some different area of work rather than yours.
16. Encourage work and personal life balance:
Most of the time people tend to spend their lives in an office or in the professional sphere. But it is essential to have a personal and social life. Encourage your team members to be a part of social groups and take vacations with their families. Too much work tend to burn out the person hence to get the best out of them is to allow them to have breaks in between and come back refreshed. Once they are charged, they will automatically deliver great results.
17. Prevent yourself from ego:
It could be a scenario where you might be facing issues and problems with a specific team member, or you might not agree to someone else's view. The best thing is to look at the bigger picture and see the end result. Focus on working as a team and keep aside your personal egos and issues. Great results will be noticed and that is what is important.
18. Provide space:
Every individual is unique and has different skill sets and talent. As a manager ensure that you provide some space to explore and experiment with your team members. Take their suggestions and feedback as in when required. Allow them to execute their own ideas and appreciate it. Letting the talent grow in the workspace makes the people comfortable and happy to work. This will give better output at work and as a manager, you will earn respect.
Few other Project manager skills and competencies are,
Better understanding of business cases and risk management processes
Project management and self-management skills
High knowledge to deal specific circumstances
Strong leadership skills
Capability to monitor and control budgets
Critical thinking
Negotiation skills
Effective communication skills
Decision-making skills (especially under pressure)
Strong interpersonal skills
Skills to interpret situations, document data, and draw conclusions
Strong business acumen
Creative mindset
Analytical skills
Organizational skills
Multitasking skills
Ability to define instructions
Accuracy and attention to detail
Time management skill
Ability to maintain schedules and meet deadlines
Accountability
Problem-solving skills
Self-motivation
Working knowledge of project management tools
Attributes and skills needed to be a project manager:
The project manager should be able to:
Applying a PRINCE2 project management approach to the specific requirements of the project
Begin a good working relationship with the Senior Responsible Owner
Direct, manage and motivate the project team
Manage an agreed project plan and detailed stage plans
Apply business case and risk management processes
Customize expert knowledge to meet specific circumstances
Handle deployment of physical and financial resources to meet project milestones
Construct effective communications with other roles involved in the project
Implement quality management principles and processes
Duties of a Project Manager:
Other than project management skills, general business knowledge is an important factor a project manager should possess. As every organization services and projects differ from others, in the same way, the duties of the project manager also differs according to the niche he is working in.
Here we have created a list of common project manager duties, by researching around top 200 LinkedIn worldwide job postings.
Manage all project management sectors
Monitor expectations of the project with internal and external stakeholders
Interrelate and shadow different projects with a whole project lifecycle
Track project progress through a particularized project management plan
Supervise and inspire your team members
Improve professional business fellowship
Clarify the overall project scope
Set priorities regarding the project tasks
Prepare and update the documentation of the project
Prepare exact forecasts for resource and revenue needs
Coordinate with all departments to make sure work is done accordingly
Have effective communication
Make sure no team members have lack of information
Track work timing and manage correct time sheets
See to it that project tasks are executed and reviewed within the deadlines
Schedule different teams to manage the deliverables quality
Report problems to management when it arises
Execute project meetings, daily stand-ups, and contemplative meetings
Follow up on the progress, risks, and opportunities of the project
Customer satisfaction is focused
Maintain projects through KPIs
Handle budgets and billings
Function as the main customer contact for project activities
Prepare recommendations for improvements in the project
Conduct training and workshops
Get customer input
Scale project performance with the help of systems, tools, and strategies
Analyze and assess team performance
The secret of a Project Management Career:
"There is no secret way to success" is the perfect quote for this segment.
The best way to become successful as a project manager is to work his best. There is no other secret to it. So rather than searching for the perfect secret, it is better to focus on your work and perform well as required.
Being adaptable is one thing that would help you in the journey of a project manager, as the project management process is always changing.
The project management tools used by the project manager is in a way kind of secret which no one shares with others. These tools help to turn most of the function to get automated, hence helping in saving time and energy.
Project Manager Education:
Any specific college degree will not be helpful for becoming a future project manager. A degree might limit you to a specific subject, but the role of a project manager does not belong to only one industry.
Project managers are in almost every kind of business such as software, art, logistics, economics, linguistics, etc. So not having a degree will not limit your chances of becoming a project manager.
In this case, it is your desire and will that how you want to improve yourself. Self-development, self-learning, and a will to improve oneself are the important things for placing you at the top of your career.
Here are a few degrees that you can get and is just perfect for online project management education:
Project Management Certifications:
Certification acts as an added advantage to the project manager. Employers are also keen on hiring the candidates who are having certification in project management courses.
Though the importance of these certification decreases day by day, the training which you receive during the courses will be very helpful for you at present and future growth too. Also, an industry related certification will be advantageous anytime.
List of project management certifications that you should consider:
Project Manager Salary:
The salary of the project manager differs from country to country. A project manager's annual income can be anywhere between $54,000 to $118,000.
According to Glassdoor, the median project manager salary in the United States is $80,854 while additional cash compensation can be anywhere between $1,602 and $20,804
IT Project Manager Salaries in the United States:
Here the average salaries of project managers in united states are provided as per the different companies in a tabular form.
Advice For Beginners from Experienced Project Managers:
Experience is a powerful tool when used effectively. You need to always try to connect with experienced professionals in your work sector, as the information and knowledge you gain from them will be very valuable.
A question like "What was the biggest problem you encountered when you started your PM career and how did you overcome it?" was asked to a few experienced Project managers. their answers are provided below
Glauco Paiva, Senior Delivery Project Manager @Microsoft
"In my experience, my biggest problem was how to manage the anxiety to do the things done in a scenario which we cannot control the others. The experience through delivering projects, interacting (listening to) with other people as a customer, partner or the same company, studying techniques and the last but not the least thing, always keep pursuing to understand myself. When you recognize your limitations as respect yourself, you can achieve and leverage the best from the others, for me, it is the nicest thing we can do. So, it is possible to work with a satisfied team and helping the business to grow. "
Carmen Pop, Global Project Manager @Dropbox
"My story on project management is as follows – I was assigned a project back in 2016, which seemed like a regular project at the start. However, after a first round of initiating and planning, it turned out to be a large program with multiple cross-functional stakeholders within Dropbox and external technical vendors. This experience definitely pushed me out of my comfort zone as a project manager and it was difficult managing ongoing changes on a continuous basis.
My best advice besides the general rules of project management (initiating, planning, executing, monitoring and controlling, closing) is to remain compassionate and composed. People will get upset, things will not go the way you want them to, but as the project manager, you are the glue that needs to keep everything together and moving forward. I believe I was able to achieve this in my project and as a result, we were able to launch as a team."
Susanne Madsen, Project Leadership Coach, Facilitator, and Speaker @Susanne Madsen International
"When I first started out as a project manager my biggest problem was that I had no one to shadow, or learn from, within my company. For many many years, I was the only project manager around. It would have probably fast-tracked my career had I had someone to ask for advice, but instead I learned to find my own answers, to rely on my intuition and to use common sense. I always tried to find the most simple and effective way to track and communicate something without the use of jargon. To learn about project management I researched the internet and studied the PRINCE2 manual at my own initiative.
Furthermore, I often asked myself: "what would the head of the department do right now?" That helped me to gain a different perspective and make sure that I was focusing on the right things."
Ben Aston, Owner @The Digital PM
"I tend to be pretty optimistic and naturally, I'm a 'just wing it' kind of guy. So when I first started my career as a project manager and relied on my natural instincts to just take it easy, perhaps unsurprisingly, projects kept on going over budget, timelines slipped and clients got mad when they didn't get what they thought they had paid for.
It was soon brought to my attention that the way I was managing projects wasn't really managing at all – I was just letting projects happen around me – hoping for the best and that everything would work itself out in the end. The lesson I quickly learned is that if I wanted to succeed as a project manager, I needed to park my optimism and be more of a pragmatic realist.
I had to learn to lead projects more proactively and assertively. Not just hoping that the team knew what they were doing but making sure they were briefed properly. Not just hoping they were on track but making sure they knew the milestones and dependencies. Also not just hoping we were on time and budget but tracking progress daily. Besides, not just hoping the client knew what was going on but making sure everything was documented properly. You get the idea – it's a lot more effort, but it's what gets results."
Bert Heymans, Senior Project Manager @Journeyman PM
"The biggest problem I encountered when I started my PM career was deciding what not to do in order to get good at project management. I have a technical background and made the common mistake of dividing my time between project management and production related tasks while I should have been concentrating on project management only. It's really hard to let go of something you know how to do very well because you're used to doing it and feel like it's expected of you.
After a while, I learned and discovered how deep the project management skill set runs and how many things you need to know and do to be good at it. Project management is 90% communication (at least) and learning how to do that as effective as possible takes time and practice. Even just getting the right people to listen to you requires leadership skills, tact and creating rapport. Those skills take time to develop, and you'll never learn them from a book.
My advice for people in a similar situation who want to get good at project management would be to let go as soon as possible and focus on doing project management work. If you don't know or if it's just not clear what "doing project management work" means in your company, educate yourself or switch to another company or department."
Alejandro Roman, Integrative Technology Projects Engineer – Project Management Office @Huenei IT Services
"It was the beginning of 2003 when I led my first project: the MPLS network update of the Atento Global Holding Client (for ten countries). The problem appeared since the MPLS Service Upgrade had installed Cisco Router equipment and there was a significant delay from the manufacturer in the delivery of this equipment. This made it necessary for us to opt for a local supplier in Argentina to be able to comply in a timely manner with what was planned with the client. The chosen strategy was successful and the time and budget of the project were met."
Elizabeth Harrin, Project Management Expert @Girl's Guide to Project Management
"When I first started out, I think the biggest issue for me was being taken seriously at work. As a young woman in a project management position, I was trying to influence others more senior and older than myself. I was lucky to have the support of a good mentor and a supportive line manager as well, plus I was able to attend leadership training. Having confidence in my abilities and knowing what I was able to contribute made me feel more positive about the difference I was making.
For people in a similar situation, beginning their careers, I'd advise you to get a mentor, and also to be brave! Believe that you have the right to be taken seriously because of what you bring to the table."
Ramiro Rodrigues, Owner @RR Project Consulting
"Its known that a great PM professional has to have this triad of skills – technical, managerial, and behavioral. I knew that the first two could be acquired with study and that the most complex to develop would be the last one. So I plunged into two fronts: 1 – self-assessment and analysis to understand my behavior and seek to change my mindset of what I knew that needed to change; 2 – the study of philosophy to better understand the nuances of human behavior. In short, if you want to succeed as PM, know that you need to understand yourself. This made and continues to make all the difference in my professional life (and personal)."
Stéphane Parent, CEO @Leader Maker
"The biggest problem I encountered when I started my project management career was that I was the only project manager at my office. There was nobody around me I could reach out to ask questions or get coaching.
What I had to do was build out my virtual network to provide the support I needed during my project management learning and growth. Through phone calls, emails and discussion boards, I was able to get the encouragement and answers that helped me with my first projects."
Experts advice source: paymoapp
Project Management and Development:
As the project management process experiences change all the time, you need to use different methods, methodologies and frameworks accordingly.
Also, the framework and the methods you use will be totally dependent on the industry, projects etc, so relying on a single framework doesn't help you.
Here we have mentioned a few ways through which you can compile your project management process. Choose the one which bests suits your requirement
Frameworks:
Methodologies:
Extreme Programming
Waterfall
PRINCE2 (Projects In Controlled Environments2)
PRiSM (Projects integrating Sustainable Methods)
Six Sigma
Critical Path
Lean
PMI's PMBOK
Tools for Project Managers:
Be it any project, if not completed in time cause a huge loss to the company in terms of money, time and most importantly reputation.
Even if you have the best workforce, there happens sometimes that you are not able to complete your work as planned. As times have changed, you also need to move according to it.
To overcome such problems usage of project management tools helps you ease your work and save time.
Project management tools list:
Here we are showcasing the uses and tools which can help, in a tabular form.
Benefits of using project management tools:
Schedule priorities
Manage teams
Assign tasks accurately
Manage clients
Keep track of work times
Collaborate easily
Oversee projects
Improve the productivity of the team
Merge with other tools
Speed up project development
Increase reliability
Have total control over resources and finances
Track the growth and development of a project
Monitor the activity of the team
Store all the files in a single safe database
Data can be accessible from anywhere
Share documents
Maintain invoices, budgets and  expenses
Prepare timesheet and budget reports
Avoid and eliminate risks
Solve errors or issues
Conclusion:
Every project manager has their own style of work. Before becoming a manager try finding and learn about your own style. Know what are your strengths and weaknesses and what makes a fabulous manager. Ability to learn new skills and ensure to always keep your mind open for new things.