"A job is a significant part of most of our lives"
We need a job to support our family and to lead a respectable life.
As the job market gets more and more volatile, the fear of losing a job is poisoning the minds of several employees. There are families with a single earning member and the entire family depends on the income of this one earning individual.
Losing a job can mean a great crisis to such individuals. Yet, the fear of losing a job and the anxiety associated with it prevents people from performing well.

Overcoming Fear of Losing Job:
1. Self-analyze your skills and abilities:
Many individuals, working in multinational firms and other organizations of equal repute, get so engrossed in their work that they fail to analyze their own capabilities.
They never spend enough time to identify the fields they are good at. They do not understand their plus points or drawbacks. This becomes a problem when they are termed an under performer by the organization because the candidate has nothing to defend himself.
He has never self-assessed his skills and abilities to justify why he is not up to the mark. You need to thus eke out some time to understand yourself.
This will also help you in interviews for other job openings.
2. Check out other job options for you:
Even after you join an organization, allocate an hour or so each day to check out the industry trends.
Check out the other job options available for your qualifications and capabilities. Check out the pay scale for these jobs.
You should also see if there are some additional courses or certifications that will help you to upgrade your position or designation in different organizations.
You may also apply for different jobs and appear for interviews so that you get an idea what is required for the other jobs. You must also keep track of the market trends. This will help you understand whether the field you have chosen is stable or not.
3. Look for an extra source of income: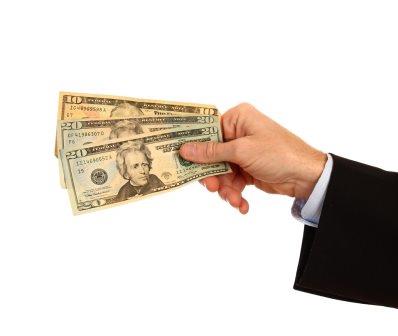 If you are the only earning member in the family, your income becomes very crucial to the family. You can never afford to lose the job or sit at home idle.
If your job scenario is volatile, opt for additional sources of income. This extra income will add to luxury when you have a job and help to support you if you lose your job.
You can look for such jobs on different job portals. If you are working in the IT industry, there are multiple freelancing options for developers, designers and content writers.
You may even opt to start a side business. There are many small scale businesses that help to earn a decent sum of money. You may also check out other online earning options through Affiliate Marketing.
4. Create an inventory:
You need to save a percentage of your money while you are earning. This money will act as an inventory when you are not working.
You need to aptly plan your salary so that you get an opportunity to save a percentage of your income.
For this purpose, you may start a recurring deposit with your bank. It is a great idea if you want a constant saving for yourself.
Ideally, you must save at least the amount of your salary as inventory so that even if you lose the job, you can manage for a month. Job seekers usually manage to get a job within a month's time.
5. Keep track of the market trends:
There are times when certain sectors of the industry make huge losses. When companies make losses, they try to even it out by reducing their workforce.
This is a common trend and if you know the market situation, you can take the right measures at the right time. You need to have a basic knowledge of how your company is performing.
It will help you understand whether your company can afford to keep you for long.
If the company is making huge losses, you must start looking for other options before it is too late. A step at the right time always helps.
6. Make wise investments: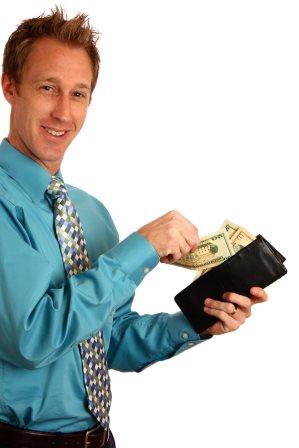 Individuals who succeed in life are usually backed by wise investments. When you have money to invest, using it to purchase assets that will give you huge returns in future is the best strategy.
Property is one of the best investments as they are bound to gain value with time. The returns are high when you purchase property.
The property prices have increased at a really fast pace. You may also invest in gold as it is also a great asset that offers huge returns.
You may also check out the different investment schemes in banks and financial organizations. They have mutual funds and other schemes that offer huge returns.
You need to make sure you read the offer document properly before you invest your hard earned money.
7. Take care of your health:
Individuals who ignore their health tend to regret later. Health is a valuable asset and should be treated like one. In an attempt to earn more money, individuals slog day in and day out. As time passes, due to lack of rest and excessive exertion, your body gets weak. Your immune system also grows weak and you get ill easily. Ill health makes you take leaves at office and prevents you from performing your best. If you fail to perform well, the organisation may consider replacing you with some other capable candidate. You need to understand that without health you cannot achieve anything in life. You must make sure that you get a proper amount of sleep. You should also allocate some time for routine exercise so that you stay fit. Avoid skipping meals or eating junk food. Give your body the required rest so that it can perform with the same vigour always.
Companies want their employees to be smart and proactive. If you lack confidence or do not take any initiative, the company may regard you as a poor candidate who is not fit for the particular job.In any field, an ideal candidate possesses the following qualities and you need to inculcate them in yourself too.
1. Confidence:
People gauge your level of confidence through your body language. If you stammer, sweat or pluck your hair while talking to individuals, it reflects your lack of confidence. Lack of confidence prevents you to speak out what you feel. Organisations prefer individuals who are outspoken and reflect confidence through their speech.
2. Good communication skills: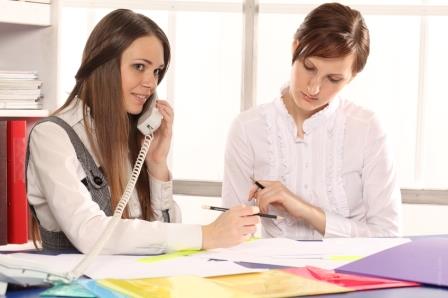 A good communication skill is one of the prerequisites of working in a huge organisation. You need to have the command over the language you converse in. You should be able to convey what you think in a clear and effective way. There should be no miscommunication when you speak. Clarity in speech and written communication plays a vital role. Individuals working in companies should be able to send effective emails that convey the message correctly.
3. Willingness to take initiatives:
You need to take steps to correct or optimise work methods in an organisation. If you need to take some initiatives, you should be bold enough to go and do it without any hesitation. Individuals who are hesitant or lack the proactiveness do not prove to be great resources in the long run. Organisations prefer individuals who have the courage to step up and take an initiative or correct a mistake.
4. Leadership qualities: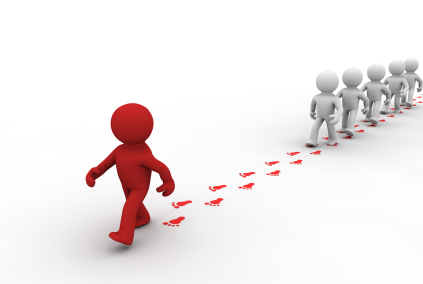 If you wish to progress in your career, you need to have some leadership qualities. Very few people manage to be good leaders in their organisations. A leader usually shoulders the responsibility of the entire team. He has to make sure that all the tasks by team members are done correctly. He should also be able to guide his team members when they face any kind of problem in their tasks. They should also have good speaking skills and should be able to motivate team members so that the tasks are completed properly. You need a good rapport with the team if you wish to lead the team.
5. Hygiene:
When you work in an organisation, you need to be well maintained. You need to work with a group of people and so you need to make sure you maintain hygienic habits. You must carry tissues and hand sanitizers with you as it helps you stay hygienic. If you have the habit of smoking, make sure that you use a mouth freshener when you go back to office. Always go to the office well dressed and do not litter your surroundings.
These above suggestions may seem trivial but they do matter a lot when you have to work in an organisation. Individuals who ignore these basic facts tend to suffer later. Working in an organisation and retaining the job is no easy task. It is a consistent effort and only when you put in your 100% will you lose the fear of losing the job that earns you your daily bread.