Earlier in 2003 when LinkedIn came into existence there were not as many as 20 or so names. Now, as you login you would be seeing names some familiar to you and some not. Even you do get an intimation in your mail box with regard to any work anniversaries, tenth job, endorsements and so on.
How does this impact you? Do you allocate sometime to scroll through them and learn from it? If not, then you are not using this platform to its fullest extent. You may be missing out on getting to your dream job through your network or contacts to the extent that you may even miss out your next best hire.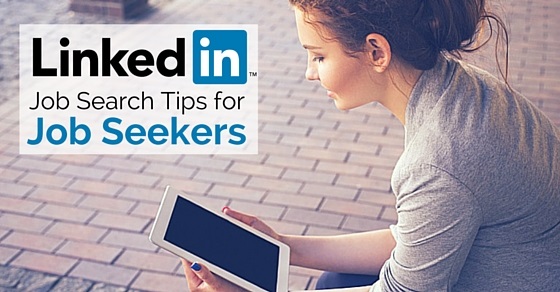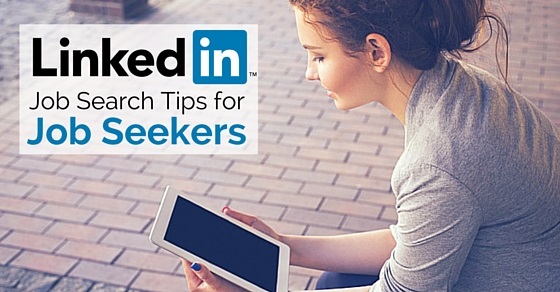 To people who are looking to expand their career should pay heed to the tips given to review the usage of LinkedIn. Believe it or not, more than 90% of talent managers are always on the lookout for quality candidates for which social professional networks is their main priority sourcing out their hires.
LinkedIn Job Search Tips to Get You the Job Faster:
1. Change your photo:
All selfie lovers will be happy to note that updating their profiles often do make recruiters to turn their attention. Linked data has revealed that people who change their profiles do get noticed. So what are you waiting for takeout your smart phones and capture that perfect angle of your solo shot. But be sure that you are well groomed and well dressed!
2. Check for its completeness:
Most of the time we usually fill up half information to get subscribed. But do you know that there is a status bar indicating whether it is 70 % or 30 % complete. In case a recruiter reviews your profile with half information they will not be aware of your skills, what you had been working as and what others think about you.
Hiring managers always review the education sector of your profile. Hence complete all the fields in it. So, login and update every single section as much as you can to see that it reaches 100%.
3. Indicating non-work deeds:
You may have been part of social event or taken part as volunteer to big social cause. Highlight those in your work profile sector. Hiring managers do take interest in reviewing the volunteering work that you had taken up. They often correlate that attitude or nature to filling up the gaps in your professional work which describes your abilities beyond your function.
4. Have a headline?
Are you aware that headline about you would be picked up during SEO activity? Headlines are a 120 character words indicating about what you are good at, can get you hooked up while hiring people search. So, create a catchy, memorable and enticing title that describes about you, indicate what you are specialised in and your value. It need not be the job title or the company you work for. Be more specific and write words that sets you apart from the others.
5. Write the summary:
You would not have paid much interest to write up the summary in the initial part. It's not too late now. Before writing up summary read some samples to know which the words are to be used. Most often people tend to take up the same words from the web.
In case you do write them support those qualities with examples you have done. The qualities that describes you must be demonstrated with examples of your work, how you achieved them, what made you to reach that point so that you would stand out from the crowd.
Normally summary should be 3 – 5 short paragraphs long and bulleted in the middle. It should indicate your key qualities, abilities, unique qualifications, work passions and is written in first person. Moreover, it is usually written in the format as if you are in a conversation rather than like a resume.
6. Using words from job descriptions:
To catch the attention of the hiring manager, sometimes using words that are in job description do help out. It's not wrong to take advantage of the job descriptions of the target job. Making yourself to stand out needs some catchy words. Sprinkle some of the phrases or words in the summary and experience. But do take care not to overdo them.
7. Highlighting through numbers:
Your past experiences can be highlighted in your summary with the help of numbers. It is said that including numbers and case studies in your resume will give more insight and credibility of your work. These figures do create a big impact and has the power to impress the reader.
8. Use appropriate words:
During search option, the right words gets picked up. The keywords that often looked out for is easier to be included to indicate your experience and also advertise yourself. Most of the time recruiters are in look out for high performers. So try to indicate your skills through action words, number of promotions, accomplishments, picked up for projects, etc.
9. Publicize your profile:
Are you aware that you could publicize your profile through custom tailored URL? How does it look like? It will display as "linkedin.com/your name". Isn't it wonderful? Thinking how to do it?
Foremost you need to write down and keep ready what is your speciality that you want to indicate. Then, you need to go to "Edit Profile" tab. At the bottom of the grey window that displays your basic information, there is a "Public Profile" URL. Click on "Edit" next to the URL and type in your speciality. Once it is done, click on the "Set Custom URL".
10. Liven up your summary:
There could be work that you had presented, or seminar taken or workshop that you participated. No matter what it is, there are options to showcase these live examples of your work in LinkedIn through attachments.
There is option of adding photos, videos, slideshow presentations which is an example of the work. By sharing these files, you carry credibility of the work executed. How to do it? Just Click "Edit Profile" and scroll down to the summary section. Click on the box symbol to add your file. Hence, adding multimedia to your profile brings more reviews.
11. Bringing uniqueness:
There are many ways to bring uniqueness to your profile. All you have to do is to add them on the left when editing profile. Guessing what it is unique? Like describing about the projects you had worked on, some volunteering events that you had involved in, new language you had learnt, any management certification you have achieved, workshop that you had attended, seminars that you had participated in are some of the qualities that would bring uniqueness to your profile.
12. Get recommendations:
Definitely there are many people who would have worked with you and have lots of positive notes about you. Sometimes you could request for them to endorse your skill that they appreciated. Requests are usually send to individual mailboxes. You need to strategically seek recommendations. It means that different people recognise you for certain attitudes.
13. Unsolicited remarks:
You are not comfortable with the remarks of some recommendations that had popped into your profile. It might seem out of line or poorly defined. It's wise to cut them out as it is improper to ask the writer to revise their writing. The best solution is to 'hide'. How to do it? Select the option "Edit Profile" and scroll to the position where the recommendation is displayed. Click "Manage", uncheck the box next to it and then click 'Save changes'.
14. Update your skills:
The most important part of your profile is to keep updating with new skills that you have developed. In that case, you need to manage the endorsements that keep growing into your profile. As hiring managers would be interested to know only what is relevant for the job, it is better to keep them updated in your profile. You may be in transition from one job to the next or take up new responsibilities which will force you to learn new skill. So drop out the outdated skills from your profile and add the new skills that you had developed.
15. Join group:
Being a part of group can do wonders in your job search. Groups refers to professionals or industry oriented people that you are associated with. This eventually connects you online with them for any discussion which keeps you engaged. Hence, you need to join groups that is relevant for your profession or job description. By doing so, you get to know the trends and how to approach the market. Don't forget to add your email contact.
Conclusion:
Make your LinkedIn profile such a way it shows you are enthusiastic, updated, and energetic to get noticed. The most important part to conclude is to nurture your network by following up and thanking them.
LinkedIn uses certain set of algorithms to prioritize profiles and making selections. Hence having a strong profile wherein along with your educational qualifications and skills, certain qualities are also evaluated to recognise and pick you for the job.