It is possible to enter into a different world of career and not know where to start and how to go about things; if one does not know their interests.
A lot of things come to picture when a career has to be shaped. It cannot be decided over a night. It needs guidance, support, skills, knowledge, and many more.
The stepping stone for beginning a career is a qualified education and inborn interest.
This is a prominent factor that can build up for a decent career in future. We know that a career starts from a student.

Wrong Career Choice:
It is important to know that a career is not built in one day. The beginning starts from a student performing in his/her exam and how well they crack through an interview in the campus or onsite.
There is a lot expected from the student and beginning of a career always depends on getting through the interview.
A student may have many concerns while being nervous about getting a job. Enough information and update about interview process is required and this comes with self research.
There is a diverse medium to update oneself about jobs in a market. There are chances of getting into wrong career, if one does not have a clue of what they want.
Finding out self interest is the key, because this is the stepping stone of making a career in the real world.
Opportunities in a job market are wide and sometimes are confusing. Rarely, a tailored education may be needed to suit your job criteria. This means that a private course from a private recognized institute may be required.
Students often enroll to such courses while at work and upgrade their skills along with growth in their organization.
Growing is the factor needed for a career; this is obtained by continuous upgrading of skills. Since many years now, there are recognized companies that provide certifications.
Now getting into reality of a career, a person needs more than just an education and skills to make a career.
An individual should develop his/her personality; should learn professionalism while at work. It teaches punctuality, meeting deadlines, making and following timelines, being committed, speaking skills, personality development, communication skills and many more which are basic for winning a job role.
Honesty is the foremost quality that is looked for in an employee. As an employee one needs to build a rapport with the company and the management which takes a first few months when you join a company.
Your performance is gauged and your professionalism is studied; a rating is given and the employee is trusted by the company and accepted. This is known as a probation period. This is the way to make a good career choice.
But the worst part is when one gets into a wrong career path. Is it possible that one can get into a wrong job?
Yes, it is possible due to improper guidance or lack of knowledge or many other factors. Let us understand some realities in life.
Everyone in the world cannot have his/her perfect job. But this does not mean that a person should spend most of their life doing something they don't want to or they are not good at.
20 Telltale Signs You're On The Wrong Career Path:
Here are some of the points that indicate a red alarm, if you are in a wrong career or about to get into wrong career as a student.
1. When a student does not complete his education due to lack of fees or lack of interest.
2. When a student completes education but does not attend interviews properly. Hence the time is wasted with either no guidance from parents or friends or relatives.
3. Landing up in uninterested jobs due to restrictions or sacrifices from family.
4. Obligation to work according to the interests of family.
5. Less or no opportunity of required work due to family issues or responsibilities.
6. A person who has started with a job and is struggling with daily routines, such as lack of adequate sleep, and waiting for a weekend. This is an indication of stressful life resulting in bad health.
7. A person who is in a wrong organization, which do not meet with the employee needs or is not standardized.
8. A person who gets into a company that is not making proper salary payments in time and there is a hoax employment. There are sometimes also indications of a recession period.
9. It is a wrong job if a person is slow and the company requires fast producing results with employees.
10. People who do not possess natural talents and struggle to match up with colleague's / team's performance.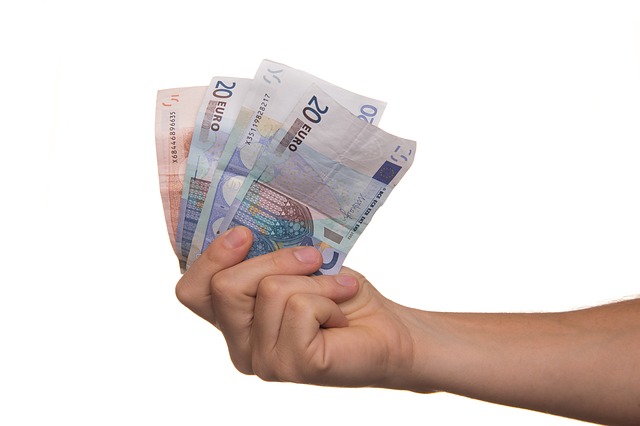 11. A person who gets into a job that is not paid enough for their skills and experience.
12. When you get feedback from peers or management that the performance is not up to mark or is poor. This means that the job is not right for you. In this situation, a person must be accepting his strengths and honestly search for a job that best fits their skills.
13. Having a job just for the sake of money. Money is the main criteria and job is not bringing happiness. This is a bad sign of career.
14. If the job is not inspiring or knowledgeable or is boring or ultimately not enjoyable, then it is the wrong place to work. In this situation, both the employee and the employer are unhappy about teaming up.
15. Being part of a rat race to get money and fame which has worked well for the other person. This may not work well with everybody and thus it is not a right career.
16. Finding shortcuts to get fame and money faster.
17. Ego that rules mind and heart, which does not allow the person to be human enough and accept mistakes in the growth of a career.
18. Not capable of knowing what is good for self and copy the career line of somebody else. This is the worst part and you don't know where you will land.
19. Picking a career because friends took up or listening to someone who misleads you about a career.
20. Picking a career based on TV ads.
From the above points, there are many things to consider: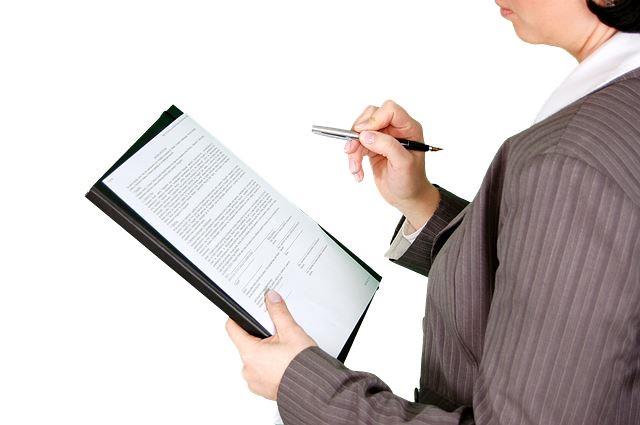 It is vital to know one's strengths; and everybody has limitations. A kid might dream of becoming a pilot or a singer or a doctor but, the same grown kid need not be in either of those professions and may be found excelling brilliantly in a software company or as an architect.
The point is 'Interests' change over a period of time. Therefore, one must realize their interests.
On the other hand, everybody needs money, but only working for the sake of money will not bring happiness in life. If there is no inner peace then happiness is lost. This does not allow for a smooth-successful career.
Without right ways, hard work and dedication, no career can have shortcuts. A person not willing to accept mistakes and correcting it will never have a growth.
Research and experienced people have found a way to simplify the struggle to know a good career path. This makes it easier for a job seeker. This calls for a career development plan which helps one to excel in life for a chosen field. There is a thin line when we address about development plan, and that is 'time'.
The principle of a career development plan is to help you reach your goals. Everybody dreams of achieving higher positions in life and/or reach specific levels.
The time taken to reach higher levels in career needs to be well planned. This involves preparing oneself to achieve this goal in terms of upgrading skills and knowledge; actively participating in meetings and the role play itself; being smart and working hard.
It is important that there is a clear sense of direction that one would like to head in the career. This is a smart way of working out what you want to achieve as a career goal against time period.
While we talk about smart way of planning, one must watch their growth along the time period which is critical. There should be short term and long term goals set up. You should figure out a way to reach these goals. This is a way, the job satisfaction and fulfillment can be achieved.
Sometimes, the role might not be satisfying and there is no room to grow further in the same company, this is an alarm to quit the company. Choose a career that has growth .
Some of the ways to improve career growth is discussed here. Plan your life time goals.
Look for smaller companies; they often have more growth to offer when compared to a larger one.
Get a personality development course enrollment or attend a seminar on the same. This helps realize your strengths, weakness and triggers a leader in you.
Research the market for trend in IT world and job nature. Upgrade skills accordingly for your role play, and aim for higher positions. Being focused and practicing daily routine with positive thinking will help a great way.
Be a part of work culture and make an impact among your colleagues. Read books that help you gain knowledge about career, growth and profession.
Motivate self and others. Become influential and set an example for other peers. Be a leader and create leaders!
Bottom line, to keep your career goals alive, you need to accept challenges and be in the competition. Not to forget, a peaceful personal life contributes to your successful journey in career!
Save