It is a common human behavior in which people just keep on complaining about their life without any solid reason for it. And in a list of those complaining stuffs, there is one common thing which is field of work or the workplace. Therefore, people complain about their personal life than their professional life. But the matter of fact is that there are some of the career areas which bring joy to people being a part of such work. And they never get bored of their work, as most of the work seems like not working at all.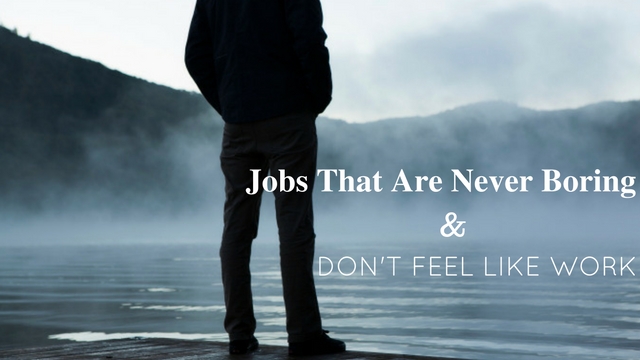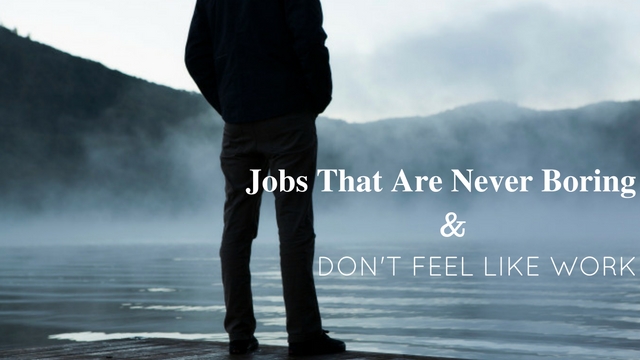 List of Fun Careers:
There is a list of several different career areas which makes people happier than regretting their work. And they are listed as follows:
1. Bakery owner:
Working in a food making or related industry might seem like a job which involves interest and knowledge about food. Similarly, people love baked foods and there is no one who doesn't love cakes or parties. And whenever people see people baking something they just admire their talent. Most importantly, such task like baking requires love for food.
Bakers also hold a high level of respect among the neighborhood because of the service they do as a part of their jobs. Since they produce breads, cakes and biscuits for a large part of the society, there is no surprise that the baker is one of the most loved career in a society. Those who love baking and maintain a certain level of affection towards it never gets bored of their baking stuff. Being a baker also brings the satisfaction of knowing that your food brings joy, satisfaction and happiness to people from all walks of life.
2. Study abroad adviser:
People believe in proof of something which matters to them for their future purposes. Similarly, when it comes to studying abroad people turn to those people who know the culture and environment in abroad. Therefore, to help them with this decision people consider study abroad adviser. These study abroad adviser jobs is to help the students or candidates get into abroad so that they can chase their dream to achieve greatness in their life.
Study abroad advisors are responsible for planning students with their wish of studying abroad by giving them the necessary details and guidelines that they should follow. They also prepare students to live and study in a foreign country. Also, having the job of a study advisor will enable them to meet up with various students and help them achieve their dreams and aspirations. Another added perk is that most of the study advisors working with a university might even get chances of free tuition for themselves and for their family members. Many study abroad advisors also have the joy of working with a large variety of people, so that makes their jobs even more fun and interesting.
3. Social media:
People work in the social media, so that they can get larger approach of people. It is like getting into an entertainment business. It is one of the most enjoyable parts of job where people can be socially active in the world. And one of the important facts about these social media workers is that they get to communicate with all the celebrities in the world without any chance being humiliated in front of their loved ones. And that is why this social media job can be considered as one of the funniest job available. Working in the social media has its own fair share of advantages and perks. Being involved in a social media job means that you can get a chance to see the brand grow and you can become an invaluable part of the process. It also provides you a chance to get opinions and suggestions from people who cannot be usually reached through general public. It also provides a chance to continuously value and assess yourself and make you grow into a valuable individual of the society. It is also a great method to meet and learn from people that you admire and respect the most like famous entrepreneurs, corporate leaders, and company founders and so on.
4. Television:
Most of the people give up anything to come up on television as it is considered as one of the important parts. But some people actually work in the television and also present themselves in front of the television so that they can understand more about the world. And try to reach more people with the help of this television stuff. Working in the television industry also provides you with various chances such as travelling abroad, meeting famous people and celebrities, and all in all create a good social network.
People working in the television industry also get to show their talent and skills through their works. For example makeup artists, set decorators, people from the creative departments, all of them get to showcase their work to a wider range of audience and they are able to get their works recognized. Moreover writers can show their imagination and creativity through their writings and music directors can prove their passion by creating fun music.
Another factor of working in the television industry is that each day is new and unpredictable, hence there is always a surprise waiting for you every day. Therefore, working for the television careers can be considered as the most fun part of the job wherein which people can never get bored of their work.
5. Writing:
Some people like writing so they can present their emotion by using words. And that is why it is one of the interesting jobs which is considered as the fun filled job that anyone can ever have in their life. People who choose their profession as a writer learn more stuff about literature for their own good. Writing provides the person a chance to express their career ideas, values and notions to other through their writings and get the necessary recognition and accolades. Writing career can also be a highest paying jobs or profession if you are ready to work hard and strive and stand out from the rest of the writers. Writing is also a fun venture that you can pursue if you want to completely follow your passion and making it as a full time profession. Also, writing is not simply just limited to writing books and authoring. There are many forms of writing and these include best professions like: songwriting, content writing, journalism, play writer, travel writer and the list of jobs goes on. Thus, writing can provide a wide range of job offers. These kinds of jobs can be handled from anywhere and at any time and for that sake, you just need to spare some time to provide their assigned job.
6. Performing arts:
In this type of job description a person explores all his skill and talents which can be used to deliver his art of work so that the person can pursue his dream. Therefore, performing arts is considered as one of the job where a person's talent gets appreciated better than his skill required to finish assigned job. And that is why most of the people admire the work of performing arts and also wish to become an artist for their future purposes. Performing arts also provides a person to show their skills and creativity through their work. Also, performing arts also extends to various areas such as visual arts, creative arts, modeling and so on. Those who come under performing arts can have a variety of good careers that they can choose from. These include actors, dancers, singers, writers, painters, artists, comedian and even magicians. These people bring joy and satisfaction to the general public through their profession and they get an immense job satisfaction while doing so.
7. Wedding planner:
It is one of the fun jobs that pay alot and anyone can think of pursuing it for their future growth. A wedding planner is supposed to handle all the activities and provide all sorts of services to the bride and the groom's families. They are supposed to conduct all the necessary events of the wedding considering all the needs and wants of the families involved. Although the job might seem a bit hectic and tough, but the real satisfaction lies when the wedding becomes a huge success. It is also heartwarming for them to see the wedding being taking place since they can get to see their hard work finally being paid off and the realization of the fact that they have helped the couple cherish the most memorable moment of their lives. Being a wedding planner also means that they get to be involved with the family and be a good guest for them. And that is why it is a job where people love to meet each other and a wedding planner gets blessing from the families they have worked for.
8. Interior designer:
As it has been explained earlier, an interior designer is supposed to handle the latest trends and fashions of their clients. These fashion designers provide creative work of art wherein which they need to handle all the necessary fashion changes happening in the fashion industry. And that is why people admire the work of fashion designers for their own styling purposes. Moreover, these interior designers provide suitable trends and designs for the house decor. One of the main advantages of being an interior designer is that they get a chance to transform their clients needs and ideas into reality and providing work that is far beyond their expectations. The greatest blessing that they could get from their jobs is the amount of satisfaction they can provide to their customers, hence making them to love their jobs even more.
9. Nursery teacher:
Some people enjoy being around with kids and that is why they choose their profession to be a nursery teacher. Being a nursery teacher a person need to understand the needs and wants of the kids. They should handle all the issues of the kids when their parents are not around. Moreover, kids are treated as the most beautiful souls on the earth and working with them can cause a lot of happiness to that particular person. A nursery school teacher plays an important role in the initial learning years of the child and provide them with the necessary care and support that will help them to grow into responsible young adults in the future. Watching a kid grow and be a good human being is one of the greatest gifts that this profession has to offer. Moreover kids become highly attached to their teachers since they become a second parent to the kids.
10. Foreign services:
When it comes to foreign services, there are certain things which make people curious about the actual work of the Foreign Service employees. Foreign services employees play an important part in maintaining peace and harmony between two countries and also help to strengthen the brotherhood between the countries. It is one of the prestigious thing that one can ever have in their life. They also have high position in the society and is considered as a valuable citizen to the country. It provides pride and prejudice to the candidate being a working part of the Foreign Service. Therefore, people working in a foreign service are respected greater than any other people from another profession.
Finally, the bottom line is that at the end of this discussion over never boring job which doesn't seem like work itself can definitely bring out some points to focus more on. And these points determine the actual reasons behind such liking for the job which seems like a fun job. Therefore, if there is anyone interested to know more about these jobs, then they read all the information mentioned above about the job that are never boring and don't feel like a work anyways.
Save