Leaders are important in the development of a business because if you are not able to motivate your employees in the right manner, then you will not be able to reach the productivity level that you have been looking for.
As a leader you will have individuals who are there with the strengths and skills to handle situations which others won't be able to cope with.
But, that doesn't make them born leaders because in today's world leaders are mostly made by honing their skills.
The leaders must be innovative in their thoughts and are strong enough to handle the changing situations with élan.
Moreover, he must be able to provide the organization with proper guidance, so that they can meet the new demands without any major hitches.
As an employer, you will have to train your leaders well and also make every effort to retain them. Sometimes the companies are in a haste to reduce the head count and in order to achieve that they forget to nurture the future leaders.
If you want to grow, then you will have to identify your future leaders and help them in honing their skills, so that when you need to replace the older ones with a new set of leaders they are completely ready to take on the role.
As a matter of fact the responsibility of building new leaders lies entirely with the managers. They work closely with the employees, so they know very well who can be pushed to what extent and who has the skills to don the cap of the leader efficiently.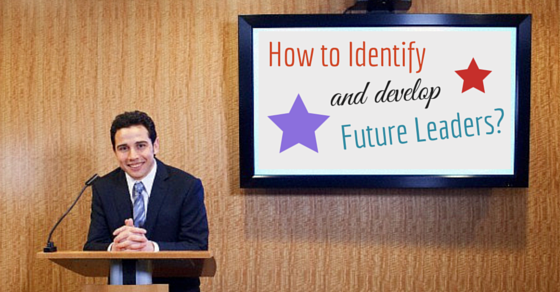 Here is How you can identify and also Develop the Future Leaders of your Company:
1. In – house program:
If you go by the numbers, then you will see that it is much more effective to develop a leader from within than hiring someone with leadership qualities from outside.
Therefore, in order to identify and develop future leaders, it is important that you plan in – house development programs for leadership.
If you can make it a yearly program, then you will be able to polish them off perfectly and turn them into real leaders through management classes, coaching, mentor-ships and stretch assignments.
When you are able to enforce the broader vision of your company in your employees, then you will see the difference in how they react and it will also be helpful for you to figure out who has the potential of becoming a good leader in future.
2. Challenging their limits:
Everybody has some limitations, but real leaders are the one who is constantly trying to push their envelopes and looking to explore the side that they thought never existed.
It is only when you are challenged to do some unfamiliar jobs; you get to know your strength and weaknesses.
It is part of the stretch assignment where you will be challenged to work under situations which is unfamiliar to you and have to inherent certain level of risk in that.
Success or failure isn't that important instead you learn from each step you take and that will surely boost your confidence and increase the commitment level as well.
3. Dig your well way ahead of time:
It is of no use to dig the well when you are dying out of thirst, instead dig out the good way ahead of time anticipating the thirst which is quite a natural process.
Same way, when you are in need of a leader, if you try looking for a leader at that point of time, then you will be highly mistaken.
You have to prepare a pool of talent, in order to fill up the position right away when required to do so.
4. Meet the expectations: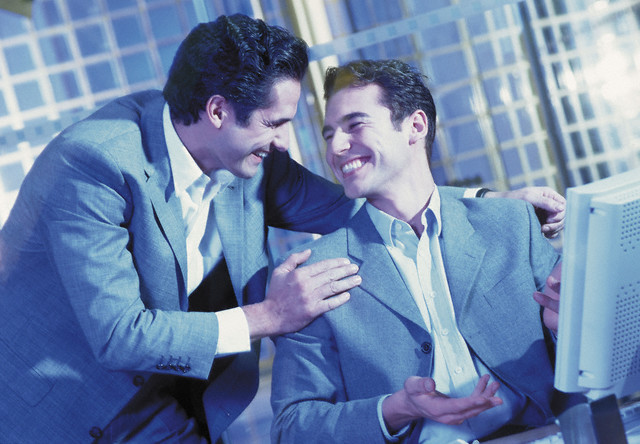 Leaders might be self-motivated, but they still expect some kind of rewards and appreciation when they perform exceptionally well.
Therefore, it becomes very important that you appreciate their effort else you might lose them to competitors.
As a business, you might have noticed that everybody is on the lookout for greener pastures and when they feel neglected in their own place, they tend to move out from there.
In order to stop this migration, you will have to make sure that you appreciate and reward their hard work and extra effort that they have put into meet the deadline or to accomplish a task successfully.
5. Going through the process:
In order to become a good leader, you have to go through a process. As an organization, you will have to keep on looking for the next lot of leaders, so that you can invest in their development as well.
6. Make them part of real life experiences:
When you will allow your potential leaders to be part of the decisions or allow them to take the decision on behalf of the company, they will grow quickly.
There are chances that they will fall and it might happen that they will fail big time, but it will only strengthen their knowledge and they will gain confidence as well.
7. Don't let them stick up to one job only:
Rotating the process is a great way of nurturing the skills they have and that will give them the first – hand experience of various kinds of roles all throughout the organization. It will also help in gaining expertise in new roles as well.
8. Support them:
When your potential leaders fail big time, then do support them and make them realize where they went wrong.
It will help them develop their skills and the next time when they fail, it won't be that severe.
9. Improved performance in the market:
The development program helps a lot and even the industries have improved performance with the help of these development programs.
Looking at the importance of the process most companies are grabbing the opportunity to come up with a development program to enhance the talent.
10. Leading from the school life:
There are companies who hire candidates who have prior leadership experiences, even it is from their school life.
When you hire someone who has been leading a group in school will most probably has some of the basic qualities that is required to lead a group. It is easier to identify the leaders out there from the bunch when you have prior experience.
11. Intern jobs for graduates: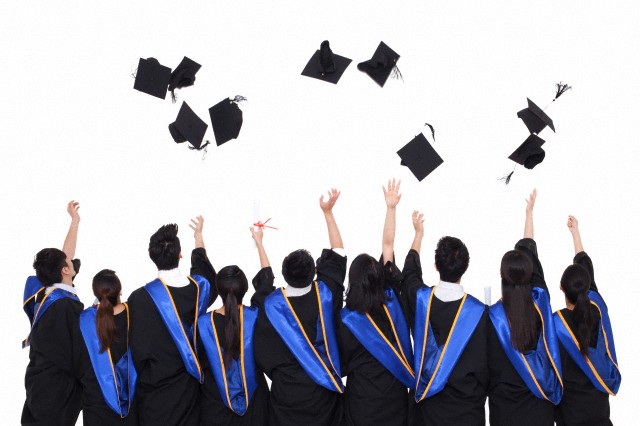 It is great to work with fresh and young talent as they are filled with new ideas every time and they want the opportunity to apply them.
Internship jobs are the best way to locate the talent and hire them in the future.
12. Taking charge:
Whether he or she has the talent of a leader or not you will have to look into the fact to see whether they are taking charge and see to it that things do get happen as per plan or they let things go haywire.
13. Multitasking capabilities:
Provide the person with several jobs to check his ability to multitask. If he is able to do that with ease, then he has some leadership quality in him and he will only grow better when he goes through the process of development.
14. React to challenges:
When there is any obstacle in front of you, then does that restrict him from performing or does he accept the challenge and be successful in solving that.
If he falls in the second category, then he surely does possess leadership qualities.
15. Trustworthy or not: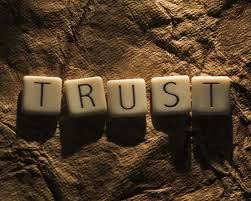 Leaders must be trustworthy because there are loads of responsibilities that they have to handle.
In order to lead a team, there is no need to have leadership tag attached to your name, instead if you have the talent you will be able to gain confidence of your team members and lead them through projects successfully.
16. Handling unpleasant changes:
The real test of a person's character is when he faces some unexpected change. If the person gets affected adversely by the changes, then that means he doesn't have the leadership quality.
As a leader your performance must not get affected by the sudden changes.
17. Impressive lineup:
During his tenure, he must be having an impressive lineup in successful accomplishments of result. It is not only about meeting the expectation; instead it is all about surpassing the expectation over all.
18. Personality test: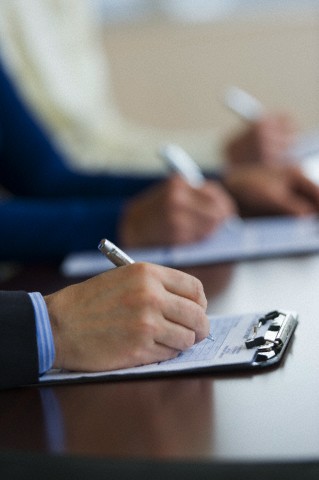 The basic leadership skill will be put to test through personality tests that will bring out their weakness and strengths.
It will define the area where you will have to develop the skills and where you can just brush up the skill set.
19. Potential tapped in:
Through several training programs and development processes, the organizations try to tap in that unique quality in every person who is part of the training, so that they can get the best out of them.
Motivating the weaker ones and helping the strongest ones are what the program is all about.
20. Driving innovations:
Doing things differently and have effectively been is an important trait of a leader and if you have it in you, then you will be a good leader at the end.
A good leader can bring innovative ideas into the promotion of the products and also help the companies in driving innovation in services as well.