The modeling profession is always challenging and yet appealing. That is why several young men and women aspire to be models for big brands like the Urban Outfitters.
Very few of them actually succeed to be models in good brands because while they admire this career, they lack knowledge regarding the same. You cannot model unless you know more about the profession and develop a passion for the same.
While passion is something that comes naturally to you, we can help you gain the vital knowledge that helps models excel in their trade.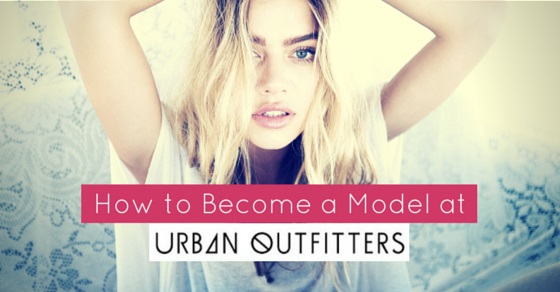 Tips for Career Opportunities with Urban Outfitters:
Here we have mentioned the vital aspects that the Urban Outfitters look for in their models. Some of these are common factors that all modeling brands and agencies look for in their models.
There are some other factors mentioned that are especially pertaining to the Urban Outfitters.
1. Reveal the Knowledge Regarding Urban Outfitters Brand:
If you are crazy about a brand and madly aspire to model for the brand, you need to express this craze during the interview. The interviewers or people who are hiring try to understand how well you know the brand. They try and unveil this fact by observing you and judging your interview.
Make sure you wear outfits for the interview that are similar to the styles and fashions sold by the brand. The best bet would be to pick outfits by Urban Outfitters for the interview. They will observe how well you carry their outfits and this will surely add some points to your profile.
If they ask you in the interview why you chose the outfit you are wearing for the selection process, you need to have an intelligent reply ready. You must be able to explain how much you admire the brand and how comfortable you are in the outfits they design.
They may also ask you during the interview process regarding their summer and winter collection. Make sure you go through their collections so that you know what the brand stands for.
2. Freshers Allowed But Experienced Preferred:
Urban Outfitters usually looks for experienced models who have worked with other fashion brands of the same league. They regard experienced candidates with greater interest because they would require lesser training.
You may apply to represent the brand even when you are a fresher. You may need to take greater efforts to impress the interviewers. As you have no prior experience in the filed, you need to show them your special skills, abilities and knowledge that make you worthy of the position.
A thorough study regarding the brand will help you understand the brand better. You may even follow the blogs of ex models from the same brand to get an idea about the brand and its requirements to work at urban outfitters.
3. Urban Outfitters Seek Male and Female Models:
While there are many brands that especially seek women models, Urban Outfitters is in the need of male as well as female models for their products and outfits. The requirements and specifications in each case could be different.
You need to check out their official website to know more regarding the requirements of male and female models.
4. No Bad Records:
Brands like the Urban Outfitters greatly rely on their reputation to run their business. They want their reputation to be maintained and hence conduct reputation or background checks of the models they hire.
You need to make sure that all your papers are clear. There should be no past record of you breaking the law. If you have clear records, you may still hope to be a part of the brand.
5. You Should Be 18 Years of Age:
The Urban Outfitters brand hires models above the age of 18 years only. If you are below 18 and if you nurture to be a part of this brand, you can start off by modeling for other brands that hire younger models.
When you become 18, this experience in modeling will help you get into Urban Outfitters with greater ease.
When you work as a child model, make sure you have the approval from your parents and school. Their help and assistance will help you gain useful experience.
It will count when you are 18 and seeking some serious opportunity.
6. Diverse Ways to Bag Opportunities as a Model:
These days, opportunities do not knock at your door. You need to make sure that you leave the doors open for the right opportunity.
There are diverse ways in which you can increase your chances of being a model for Urban Outfitters and similar other brands. We have listed them out here or your information.
7. Create Interesting Online Profiles:
Social media and the internet are very popular among the brands and the younger generation. If you have an interesting profile on Instagram and other similar websites, you can be sure they will be viewed frequently.
Brands look for models by surfing the internet. Event organizers look for budding models on different social networks. The profile pictures that you upload should be impressive and appealing.
8. Get In Touch With All Prominent Modeling Agencies:
Modeling agencies play a great role in getting the models placed into the right brand. You must thus make sure that you approach all the prominent modeling agencies in your locality. Submit your profiles with them.
Seek information from them regarding the brands for which they hire models. They suggest some alterations in your profile.
Accept these changes as they make help you escalate your profiles to bigger brands.
9. Hire Professional Photographers to Click Your Profile:
While you may just get your profile picture clicked by a friend, a professional photographer may increase the chances of your picture getting selected. They have years of experience to their credit.
They know exactly what these brands and event organizers seek. You may have to pay a high fee to get a professional photographer to help you but the investment is sure to give heavy returns.
10. Keep Track of Fashion Websites and Fashion Magazines for Projects:
The media is where the brands and event organizers advertise their events and model search opportunities. You need to keep track of the different fashion websites and see if there is any model search opportunities advertised there.
There are several online magazines that have opportunities for blooming models. You may also apply for newsletters from prominent brands. These are different ways to know the latest updates in the fashion industry.
11. Develop Craze for Fitness:
A model needs to be fit at all time. She needs to develop a craze for fitness. Women who are fitness conscious make sure that they stay fit at all times. They regulate their diet and manage a fitness regime.
Their diet usually includes healthy green vegetables, fresh fruit juices and green tea. Some models opt for dieticians. Dieticians can help you regulate your diet and guide you with the right diet alternatives.
Exercise should be a part of your daily regime. You need to devote atleast two hours in a day for exercise. You may choose to walk, brisk walk, jog or run. You may also join a gym if you are not self-motivated.
Gym trainers can help you with the right kind of exercise that suits your health. The lifeline for models who work for brands like the Urban Outfitters is to stay fit and healthy.
12. Stay Beautiful the Natural Way:
The models need to maintain their beautiful and youthful looks. There are many models who use chemical and artificial cosmetics to add to their appeal.
The drawbacks of the chemical compounds are visible on the face as you start aging. The chemical compounds have dangerous side effects that hamper your natural beauty.
It is thus wiser to seek natural alternatives to stay beautiful and youthful.
You may opt for herbal shampoos and conditioners. These have natural ingredients like Aloe Vera, Hibiscus, Tea Tree Oil and Shikakai that add beauty and lustre to your hair without having any adverse effects.
You may use natural face packs made from sandalwood, turmeric and similar other natural ingredients. These add glow to your face. They also do not harm your skin in any way.
You can look beautiful for a longer duration if you make sure you use the herbal and natural alternatives.
13. Stay Fresh in the Minds of Your Audience:
If you wish to be a successful model, you need to make sure that you stay fresh in the minds of your viewers. This can happen only if you are active in modeling circles. You need to actively participate in all the modeling events that take place in your vicinity.
You need to keep track of the different events that take place. Be abreast with the latest fashion. Take time to understand what is in vogue.
You cannot be fashionable unless you inculcate a fashion sense into yourself. Try to understand the different fashion trends. Try and identify what types of outfit suit you. Be selective when you choose your attires.
Remember that people around you are critical about your fashion sense, dressing and gait.
Urban Outfitters is just one of the several brands where you can try and make a career as a model. A great model never lacks opportunities in the fashion industry.