Work is not supposed to be fun. This corollary no more exists. Now if you ask successful companies about their work culture and employee engagement activities.
You'll often hear –
"We are fond of fun at work, we don't believe in sitting at a desk all day with a head down with no productivity."
We believe in work hard party harder. So how can you make work less boring and more engaging?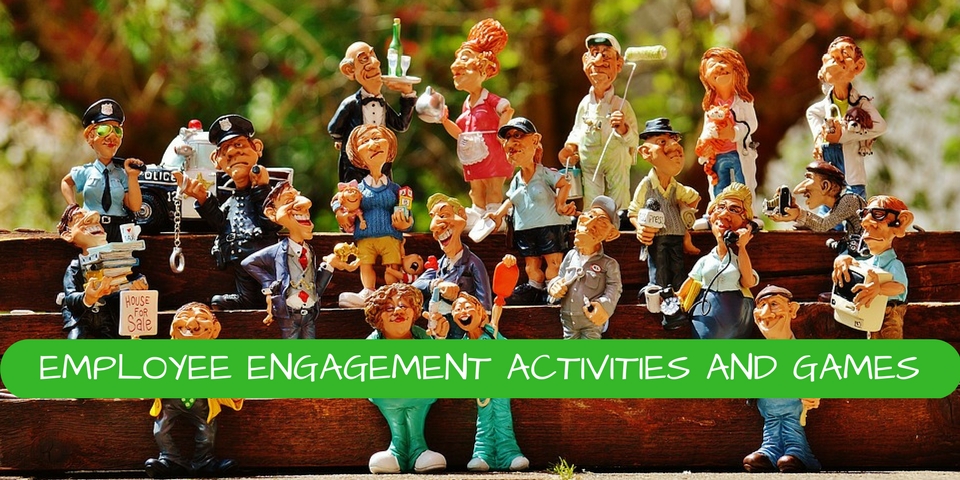 Beat boredom at work:
Believe it or not, to get the best out of your employees, you need to understand their needs and come up with ideas to keep them engaging.
Buck up! If you want to motivate your team and get refreshed, you should encourage fun activities apart from work. They can range from a simple game to start off a meeting to a day-long offsite.
Now plan something for your employees to make them stay happy and motivated. Here are few fun tips to increase employee engagement:
Fun Employee Engagement Activities and Game Ideas:
Decorate your workplace:
Messy and cluttered office never bring pleasure to work. Your employees spend half of their time at work, so they should never hate work. Make sure you provide a workspace that's attractive and interesting.
You should also allow your employees to decorate their desk; it is a great morale booster. You can also go for decorating office altogether, it is fun and also a good way to know each other.
Have team parties after every goal achievement:
Progress principle is the biggest influencer at work. If you want your team to be happy and productive, go for small team parties after every goal accomplishment. It brings motivation and zeal in your employees to do something different.
Such activities make your employees realize they are making progress and they are valuable resources. And mind it, appreciation and rewards are very important for employee productivity.
Fun community:

Picture Credit : Creative common
To add fun to work, create a fun committee with a representative from each team. Every representative should discuss with their team and convey their thoughts in fun committee meetings and use those ideas one by one. This will increase employees' engagement and you can also fulfill their wish.
Celebrate employees' birthdays:
The best way to make your employees happy is to celebrate their birthday. Give them some surprise on their birthday. Cut cake, order snacks, decorate desk, ask team lead to give some funny tasks. You can also give them some opportunity like spin the wheel and win a prize.
Celebrate employees' work anniversary:
Mark each employee's' work anniversary. Give your employees perks for adding a year to their service. You can give them a gift or a gift card. This kind of approach also makes your employees promising.
Make a game room: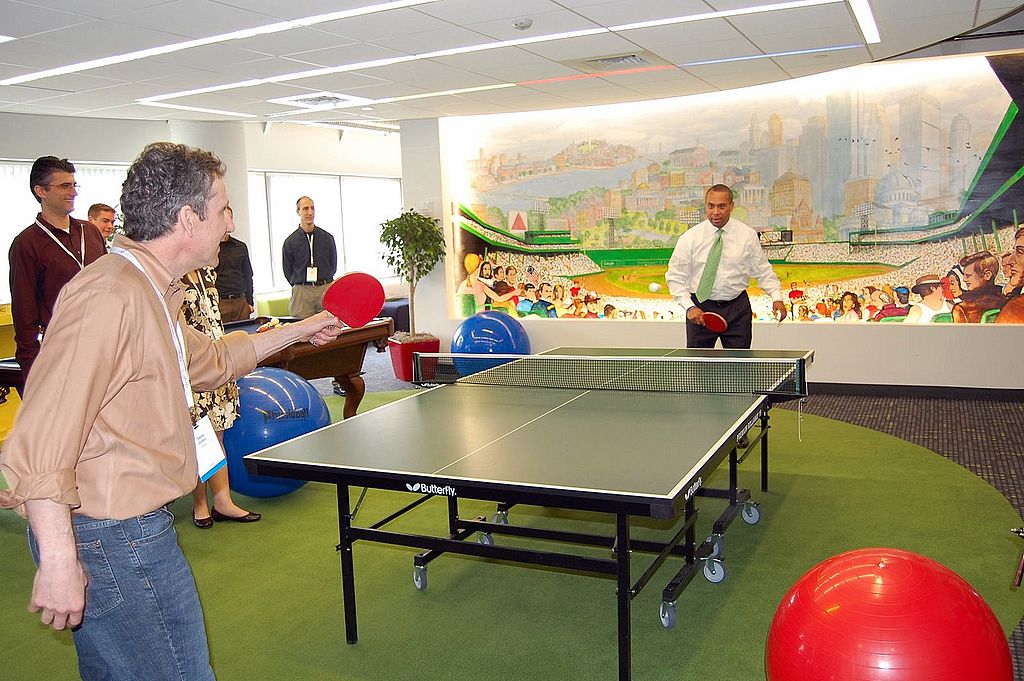 Let your employees take regular breaks. Of course, one can take a break away from their desk. For that, create breakout rooms where employees can sit and relax. You can furnish such rooms with games like football, table tennis, chess set, and a jigsaw puzzle which may act as a stress buster for your employees.
Such places bring life to work. A single round of the game is enough to bring a smile on their face. One can play games during a break and even after the working hours. When one had a stressful day, it's great to have a pool of game it can take away all the stress and tension.
Conduct talent shows:
Every employee must have some hidden talent. What if you give them exposure to make it public. You can organize talent shows in your company. Give your employees an opportunity to present their talent.
Talent shows may range from work to hobby; it can be related to work or just for entertainment. It can be a marketing quiz or playing instrument. You can also go for extempore or a poetry.
Such variation gives everyone an opportunity to cherish their talent and hobby. Conducting talent shows also result in team building and collaboration.
Planning a group trip with friends: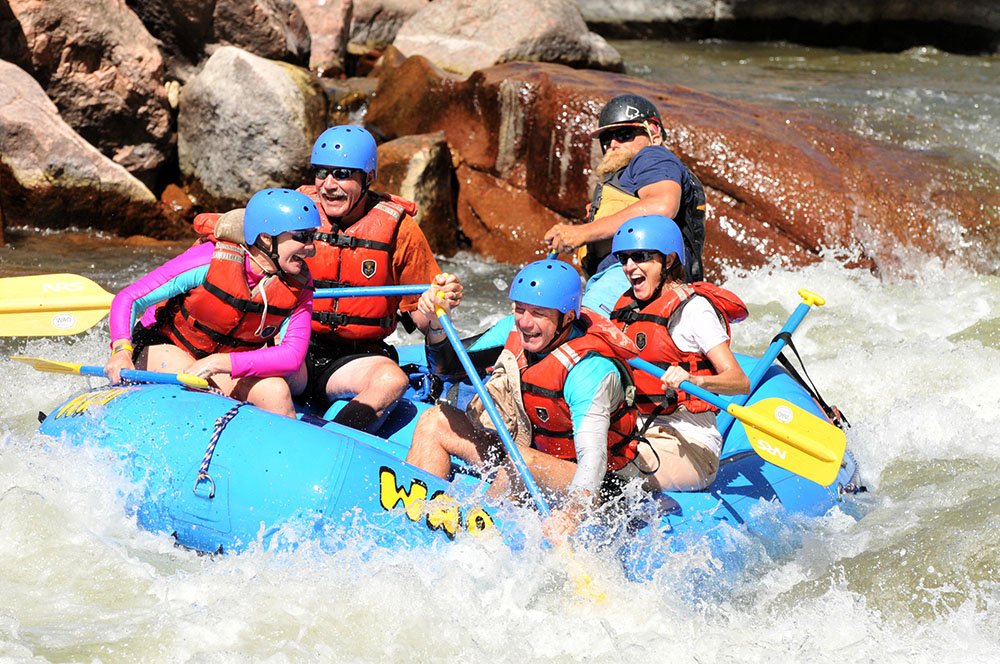 Going out on a trip with your colleagues is always a good plan to bring change. It is a great way to have fun and build relationships with those you daily come across. Socializing and collaborating with your colleagues bring comfort to work, you can communicate better, build trust and have fun at work.
Have fun Q & A session every week:
Almost everyday at work, your employees come across many Q & A related to their tasks. What if they come across fun Q & A sessions in between? Go for some silly or thought provoking questions.
Make a call for an urgent meeting and provide a juggling kit to everyone and ask them to juggle. It will make your employees relax and more comfortable with team leads. These sessions also improve communication skills.
Conduct indoor and outdoor sports competition:
To boost sportsman spirit look forward to encouraging sports competition. Sports competition also lead to team spirit and build better team players. Your employees also get exercise and motivation to work.
Go for team lunch or dinner: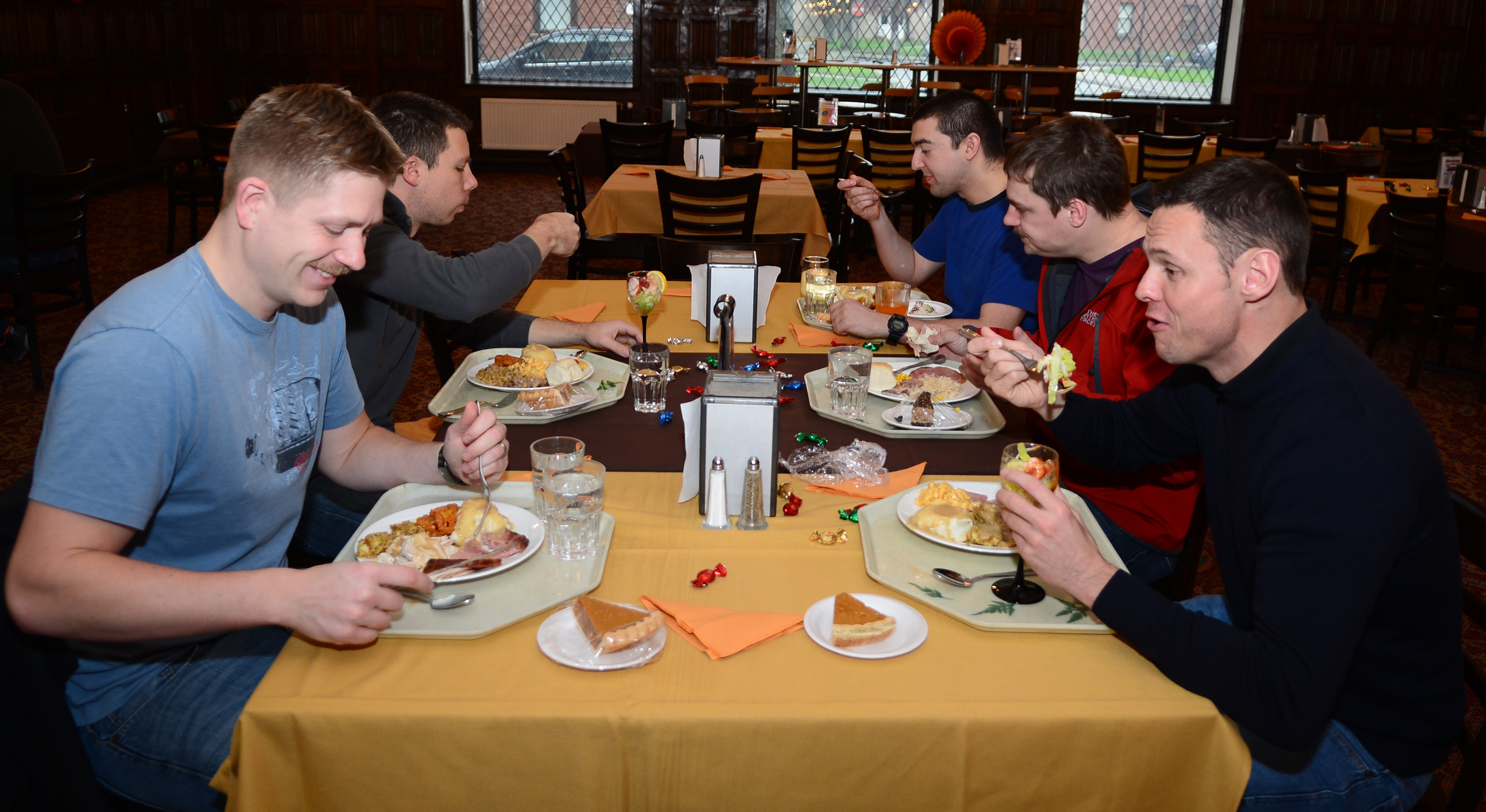 You should plan quarterly team lunch or dinner. Such events not only motivate employees but also attract them to work more and more. This is a great way to resolve big and small issues in your team. At such events, employees can openly interact with team leads.
Go for humor or bucket list bulletin board:
Bring humor to your workplace by placing a humor bulletin board. Put some cartoons and jokes representing conflicts occurring in your team, it will resolve conflict, remove negativity and bring fun. Award an employee who come up with good humor ideas at your workplace.
You can also have a bucket list bulletin board. Each day ask any one employee to write down any item from his/her bucket list and let others ask funny questions on it. The one with the bucket list item will answer all the questions.
This is how your company can start injecting fun in everyday work. To make work more enjoyable, you can brainstorm ideas from your day-to-day work.
Author Bio:
Suresh Daga is the founder of Boss's Cabin, a leading office furniture company in India. He has a rich experience of design, integration, and furniture retail. He is a writer by day and reader by night, rest he loves traveling. Connect with him on LinkedIn.
Save