Is it necessary to send a cover letter when you are sending your resume?
Sounds unnecessary, but most company professionals seek for a cover letter when they check a resume.
A cover letter portrays your skills and capability to help the employer find the perfect match for the company.
Heather Huhman, the career expert, says that a cover letter explains in a narrative way to the employer why he should hire you instead of other candidates.
It reflects your potentiality to work in a company and speaks what your resume cannot.

What Exactly is a Cover Letter?
The cover letter is a type of job application which is sent along with the resume to the employer.
It contains an explanation about which post you are applying for and why you are a suitable candidate for this.
It reflects that you are a motivated applicant and shows your ability to get hired.
A cover letter should be clear and concise that should explain your eagerness for the job instead of writing a lengthy one.
Why is a Cover Letter so Important?
The cover letter provides a valuable outline that puts an impact on the employer what he thinks about you.
A survey by Office Team says that 86% of the employers think the cover letter is an important source in the hiring process.
It steals the recruiter's attention so that he should go through your resume.
While sending a resume it is preferred that applicants should type the cover letter in the body of the email and send the resume as an attachment.
A well-written cover letter increases your chance by 90% to get an interview.
How to Write a Cover Letter?
Writing a cover letter can be difficult for few of you. It should be convincing and show your dedication towards the job.
A few practices will bring out the perfection and for that, you need to put some effort in writing.
Few of you might have the wrong idea that a cover letter is the summary of your resume, but it's the wrong concept. It should not duplicate your resume and should be factual and put a personal touch.
A cover letter should contain the job post that you are applying for and should be specially created for each employer.
It should include the reason behind your interest in the job and your specialty for being the right candidate. You should also have relevant knowledge about the position you're applying for.
And finally, it should be short and precise. You will find a few cover letter samples on the web to get an idea about it.
More Tips to Write a Cover Letter:
Now that you are almost educated with the cover letter writing method, you should also know a few more tips to bring out the perfection.
1. Start with a template:
There are numerous cover letter templates available on the web.
Each cover letter is specifically written for each type of job so you need to search the one that you are applying for.
The templates are free and you can download and use them with MS Word. You can customize them accordingly by adding or deleting a particular section.
2. Proper formatting: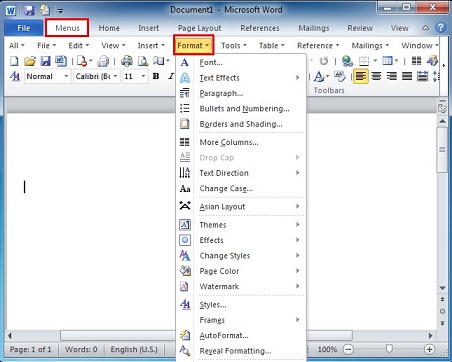 A good and presentable cover letter always attracts at the first glance. It should look clean and the sections should be divided accordingly so that it doesn't look messy. Keep separate paragraphs for each explanation.
Use fonts with a standard size of 12 points and use Arial or Times New Roman or any other easily readable font.
Avoid using the fancy fonts because they look very casual and most employers hate them. Keep proper spacing in between paragraphs and proof it twice or thrice after you complete.
3. Read cover letter samples:
Read cover letter examples to find the right idea for writing. You should be specific about the position you're applying for and write down confidently.
Read samples that is relevant to your needs because those will provide the right information that you're looking for.
4. Explain employment breaks:
Employment breaks should be explained when you take a long break from work, such as holidays, maternal leaves or any reason when you're off the work.
This is an optional section and addressing this will aware the employer that you have an explanation for taking a gap from work. The explanation should be brief and clear and dependable on the type of situation.
5. Use the right keywords: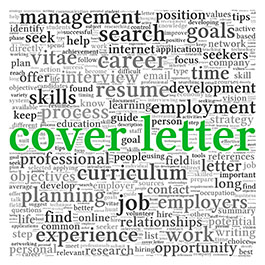 Now you might think why a keyword so important in a cover letter. Keywords are one of the crucial elements when writing a cover letter, they reflect the capability of a highly qualified candidate for the job.
Keywords are divided into three categories- skill words, result oriented words and words that represent recognition for accomplishments.
Skill keywords effectively represent a specific role where it is important for success. A few such examples are planned, built, taught, trained and analyzed.
Result oriented keywords are related to numbers or percentage and that puts an impact upon the letter. Few examples of result oriented keywords are increased, reduced, initiated, generated and produced.
Recognition keywords are used on basis of an acknowledgment or honor that you received for your contributions in the previous industry. For example, awarded, honored, promoted, recognized and selected are few of the recognition keywords.
Types of Cover Letter: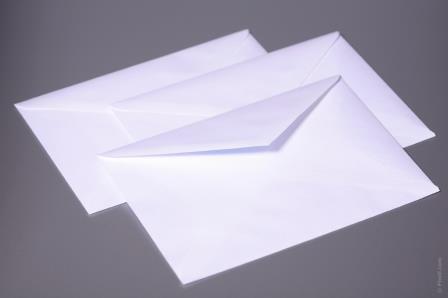 A cover letter for the job can be of various types. It depends on the type of job search you are looking for.
Suppose, if you are directly applying for a job to the HR executive then you should send an application letter and if you are searching a job in a particular company then you should write a letter of interest.
Application letter: A cover letter which is written for a specific job position.
Letter of interest: Also called prospecting letter that inquires about possible openings in an organization.
Referral letter: Referral cover letters are written on basis of any reference of a person who suggested to the job.
Networking letter: Networking cover letters are applied to job search assistance and advice.
Value Proposition letter: This letter explains what is unique about the candidate.
Deadly Mistakes in Cover Letters:
There are bad mistakes those are often found in cover letters. This happens because at times you write a letter either in hurry or you don't review it after writing.
Misspelled words and typos are the most common blunders that employees create. There are also cover letters those start with 'To whom it may concern' that suggests that you're not that concerned as you should be.
The usage of more unnecessary words bores the reader and lengthens the letter which it should not be. This might suggest the employer to take you casually and reject you from the job.
Conclusion:
Cover letters are indeed a very vital part of a job interview. It reveals 90% of your capability and your aptitude to be a part of a job.
It assists your resume and makes it stronger by making you the perfect candidate for the job. So if you are applying for a job then never forget to write a cover letter by following the above tips.
Keep it clean and precise so that the employer doesn't give a second thought to hire you. Write it effectively with strong words that reflect your confidence and motivation for the job. An efficient cover letter is your gateway to the company.