An interview is your doorway to a good job. It is essential that you create an impression in the interview. Every individual tries his best to revise his knowledge and improve his speaking skills so that he can get through a job interview.
The number of people who understand the impact of their outfit and body language on the interviewer are very few. Selecting the best dress code for interview can help you bag the job you wish. You need to dress well to get the job.
There are a few individuals who clear job interviews because of their persona, dressing style and confidence. Interviewers tend to overlook the lack of knowledge or minor flaws in the resume if the attire and persona have a lasting impact.

Dressing for Interviews – Tips for Men and Women
There are many factors that you need to consider when you go for a job interview. Each of these factors needs to be carefully considered and your choice of an outfit should be based on these factors.
1. Type of Job:
The job industry is vast and there are many different types of jobs in the market. The expectations in different job fields vary greatly. Some job types are very strict about the outfit of the employee.
Some common examples are jobs in sales, marketing, hotel industry and airlines. These are jobs where the employee is expected to stay in continuous touch with the clients and they need to be perfectly dressed and well groomed. In such job types, you need to make sure you strictly abide by the dress code. There are jobs like content writing, graphic designing, software jobs and web designing jobs.
These are jobs which by themselves are not very strict on dress code as there is no direct interaction between the client and the employee. In such jobs, you have the option to select decent formal attire that does not appear like a uniform. It should give you a professional appeal.
2. Region where there is a job opening:
While this may sound trivial and foolish, the region does dominate the dress code for a job and make sure you do not neglect this factor while selecting the attire. For instance, in India itself, the definition of formal attire can vary greatly in the metros and in regional areas.
In cities like Mumbai, knee length skirts are acceptable as formal ladies outfit, while in southern states like Kerala, you may have to stick to the Salwar Kameez and Churidar for a formal outfit.
3. Gender of the candidate: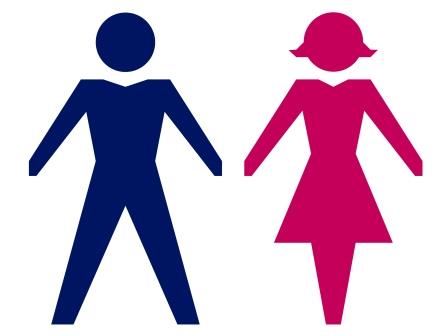 Gender greatly defines the formal outfit for a candidate. Salwar Kameez is a formal outfit for women all over India but the same outfit is not regarded a formal outfit for men. It is considered a traditional outfit and many companies may not consider it professional. Females have several options in hairstyles but males are usually expected to have well-trimmed hair and a clean-shaven face.
4. Current job industry dressing trends:
The dressing trends keep changing each year. In the 1980s, many women wore Saris to work but today Churidars and trousers are fast replacing the Saris. A few decades back, Safari suit and blazers were very common among professionals. This trend is long gone and now men prefer to stick to comfortable pant and shirt over the thick suits. You need to observe the current trends in your industry to get an idea what to wear for the interview.
5. Convenience of the candidate:
People often tend to neglect the convenience factor when they select an outfit. They choose the best outfit that their friends and colleagues suggest but fail to carry these well and do not create an impression.
If you are comfortable in trousers, don't try to wear Salwar Suit just to please the interviewers. If you are not comfortable in the dress you are wearing, you will be distracted during the interview.
6. Colour of the attire: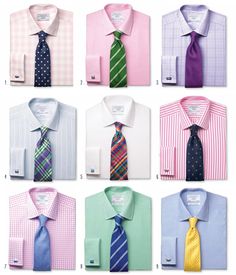 The usual formal dressing guidelines tell you that you do not wear flashy colours. It is always better to select subtle shades like white, light blue, cream and light green for the interview.
Make sure you select a colour that suits your age, gender and complexion. If you are travelling to an interview by train or bus, it is always wise to avoid white as it gets soiled very fast.
If you are planning to give an interview at a far off location, it is wiser to change after reaching the venue. Freshen up before you go for the interview. You may even wear a jacket to prevent light shades from getting soiled.
7. Grooming:
You need to impress the interviewer by well-grooming. Females should make sure they have their hair combed properly and tied if they are too long. Men should make sure they have clean-shaven faces. Make sure your socks don't stink.
Use a deodorant or a nice perfume to avoid sweaty armpits. Make sure you have nails properly cut and shaped. Women should avoid loud lipstick and nail polish.
Select smart, formal footwear. Men should make sure that they wear polished shoes for an interview. A tie is essential in jobs where they are strict about the dress code.
8. Useful accessories:
Apart from your outfit, there are some accessories that reveal your traits. It is always a good idea to wear a watch as it shows you are time conscious. Carry tissues or handkerchiefs along with you.
Carrying a pen is always a good habit though very few people today actually need to use the pen. If you have a business card, carry it along with you as you never know where you get to make contacts.
Before leaving for the interview, look at the mirror and if you are impressed, you can be sure to impress the recruiter as well. Have a mouth freshener before heading for the interview as body odour of any kind is really disgusting and can create a really bad impression. Stay confident, appear smart and your career will climb the success ladder easily.
Save