Negative culture is created when the employer thinks that he is the creator of products or services and everything should be under his control. An employer's perspective can change the whole work place from positive to negative.
The impact of negative culture at work place is that it causes a resistance to change. Along with it, employees work individually and blame others for their mistake. In fact, targets are not achieved on time and then ego clashes occur.

Bad or Negative Company Culture? Here's What To Do:
Negativity is reflected in every aspect i.e. values, visions, languages, norms, systems, belief and even habits of the employees. It will also affect human interactions.
A strong culture reflects formal and rational environment that a single employee can not affect with his attributes whereas a weak culture is so flexible that every individual employee can easily fit into his own style of work which creates mismatch and friction. Process to change Negative work culture is as follows:
1. Inquire with positive questions:
Don't include "why did you not" or "why did you do" type of phrases in your questions. Inquire positively as in what made you do so late or what were the obstacles you faced which made you take extra stress.
This type of questions turns a storm into an opportunity for the employer to learn the right about the idea. Maybe some innovation is waiting at hand with the ideas displayed by the employee.
2. Remove the word "ego":
To remove ego from workplace, you should first remove ego from yourselves. Start acknowledging for your own mistakes. Don't blame others for things you are responsible for. Don't indulge into discussions within the territory of personal attacks.
Keep away from the team who is famous for critizing others for their ideas without giving it a stand. Your ego will never let your mind set in peace and until you receive an inner peace, you will not be able to give outer peace of mind.
3. Improve communication:
More autonomy in work place is caused due to empowerment of employees and ineffective communication. Frustrations at work increase when two people give same ideas for a work to their subordinates.
Lack of communication between department heads make the work slag and the respective clients are not satisfied with the response. Better and formal communication ensures expedite work at all levels.
4. Identify the root of negative environment: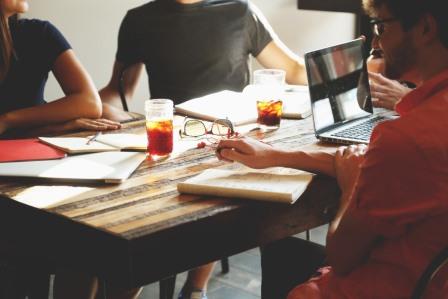 To detach something from the environment so that it never returns, it is necessary to catch hold of the roots. Analyse the root of the problems in your corporate atmosphere department-wise, whether it be personnel or technical or communication.
Engage staff meetings to find their engagement level with each other. Ask for staff perception for creating a peaceful environment. They are better advisors as they are the creators as well as the destroyers.
5. Restructure your compensation system:
Sometimes individuals feel that the current payment they receive is unsatisfying; which influences their attitude and dedication towards work.
Individuals tend to compare what salaries they are getting as compared to others and provision of additional profits like bonuses.
Compensation system can be restructured by moving towards a more fair distribution that acknowledges individuals for supporting the desired work culture.
6. Measure Internal Customer Satisfaction:
All organizations should however regularly trend and review their performance in the areas of employee retention, complaint level.
The organization also needs a gauge of where the work culture is what your people think and believe about the organization.
All the feedback should be taken positively and a proper action should be taken.
7. Change your Hiring Process: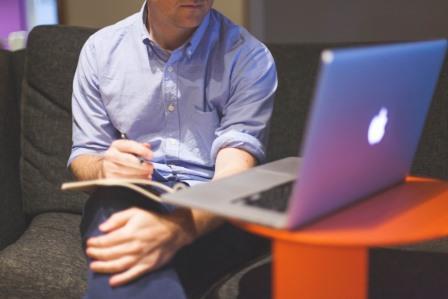 Sometimes the current hiring process also affect the work culture. During hiring many things should be taken care like who is involved in your hiring process? What type of questions do they ask? What approaches do you use to make your final selections? If these things are affecting on the environment of workplace, then it's time to change the entire hiring process.
8. Find Reasons to celebrate:
It is quite obvious that if you want to remove the negativity from the workplace, you need to find numerous reasons to celebrate happy moments with your team members, colleagues of different department etc. This could actually happen if only you are willing to do so.
With all the pessimism, it is quite easy to look on the good aspects. Go out of way to recognize and celebrate small wins.
9. See barriers as a challenge:
Encourage your team to embrace the problems they are seeing as a challenge to learn and grow from. Recapping learning along the way helps them feel a sense of the way, a sense of positive momentum even during the most challenging times.
When you feel, start taking barriers as challenges coming into your way, it will automatically take away negative stuff out.
10. Interact with Employees personally:
When you see negative thinking or actions getting heavy on you, start talking and interacting with your colleagues as much as you can. Privately to call it out- particularly if other leaders are involved.
When negative attitudes and talk are all around, it's tempting to ignore it. Raise the bar and change the conversation.
11. Frequent Data tracking: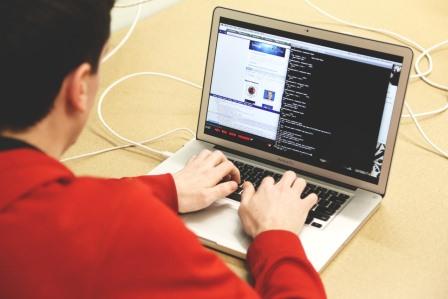 Data tracking ought to be carried out in a way that permits the workers to see where they were adhering to the new performance expectations and where they missed the mark.
Often organizations also provide dashboards to leaders so they could gather complete information, conduct detailed analysis and in this way nourish the employees by providing them effective feedback.
12. Hold deeper developmental conversation:
In periods of uncertainty, people yearn for a sense of control and connection. Take your developmental conversation to the next level. Ask your team and your peers about their hopes and dreams, what scares them. Show up as a real human being caring about other human beings.
13. Use technological innovation as a positive force:
Most organizations are attempting to utilize new technological advancements; however few are still struggling to excavate their complete potential. The essential note in understanding this approach is that most individuals from the upper administration feel that integrating technological innovations into the work environment may toss out the negative air from working environment.
14. To bring down the dominance:
This is the inopportune state in most of the companies today, where highly dominant leaders create negativity at the workplace. Hence, if employees need to stay optimistic and productive at work, they need a peaceful environment.
We are on the edge of a negative work-culture plague, yet it is not too late to get back to reverse mode. And it doesn't need another meeting or an extensive change initiative. Indeed, the resolution lies precisely in the opposite approach.
15. Enhancement in individual responsibility: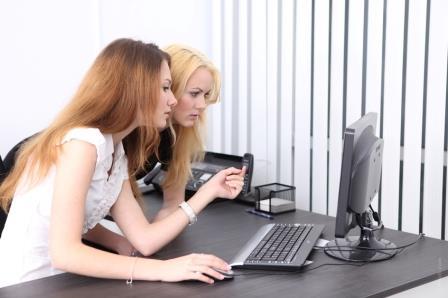 This ground of work should be highly encouraged when there is some negative things pop-up around the work way of life. If people start feeling low and full of negativity around, just bang them with lot of work and individual responsibilities. This can make them highly occupied and self independent. Same way, they could come with most innovative and fresh ideas.
Conclusion:
Every day, your current organization is either moving closer to, or further far from the sort of workplace culture that you consider appropriate.
Cultures constitute a system themselves- they possess momentum, and they are subjected to negative or positive outcomes.
Desired or undesired work practices and behaviors are being implemented consistently by the organization management that is currently in position.
Until you perceive this, you won't be triggered to recognize and change those frameworks that are leading to practices that you wish to keep off-board. It will require some time to settle them so they reinforce what you would like them to, rather than what you don't need them to.