Encore Career Definition:
Encore career is the career work one does in order to earn and maintain their social life well, in the second half of their lives.
It is a substitute for retirement, and usually, a person takes up an encore career in their 50s or 60s and these second jobs are in public interests like teachers, environmentalists, non-profit organizations, and many more. But you don't necessarily need to be at the age of retirement to think of pursuing an encore career. So, now if you are looking for an encore career? Here are some career counseling tips for finding one.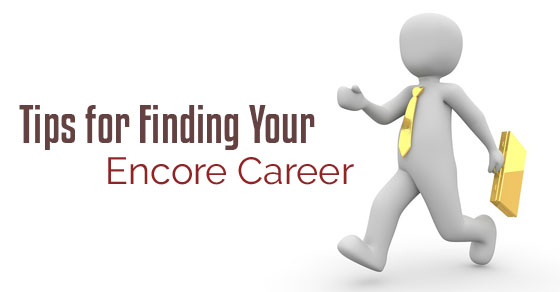 Tips For Planning a Second Career:
" I don't think it is ever too late to start a second career," – Werley
Changing your career is not as easy as changing your job or company. There lies a lot of difference between shifting your career completely to just a job hop. Pursuing an encore career or a second career is a good idea which can help them not only make money but also help them socialize and do things which they couldn't do earlier.
It is not mandatory, that an encore career can be taken only after retirement. It depends upon the individual completely. According to a recent survey on boomers, work, and aging by the MetLife Foundation and Civic Ventures, it is said that 8.4 million Americans between the ages of 44 and 70 have taken up encore careers that help them get paid, along with giving a personal and social impact in their life.
Not many people opt for an encore career just for the money. It is something that helps them get rid of the boredom which they might get after retirement. "Very few retirees start a second career purely for the money," says Marc Freedman, founder, and CEO of Civic Ventures and author of Encore: Finding Work That Matters in the Second Half of Life. "They're searching for work that is fulfilling and gets them out of bed in the morning."
Taking up an encore career is a goal worth pursuing. Now if you are also planning for an encore career then here are a few key steps that help you make a career move.
Take up your passion as a new career
Make use of the resources available
Be ready and Prepare yourself well
Make use of your network
Research well for sources
Upgrade your skills and abilities
Try out different fields for opportunities
Take up a short term degree course
Never compare your new salary with the past ones
Assess your finances
Never let age come as a hindrance
"You are never too old to set another goal or to dream another dream"- C.S. Lewis
Strategies for Finding the Best Second Careers:
The following mentioned are a few best career advice and career planning for choosing an encore career.
1. What do you want?
There are multiple roads you can walk on and there are really many great career options for you out there; all you have to do is to know what you want. The very first question you should ask yourself before we give you any tips is- what you actually want from your life now?
When starting your second career, you have some time for evaluation about your previous job, your life and what you want to do next. Use that time to know what you want out of your career, now that you have a second chance.
2. Give back:
Many of you would have wanted to give back to society but your previous career just did not allow you to. The reason can be any, but now that it is the second time around, you have the power of choosing a career that will allow you to do what you couldn't do until now, give back to the society and be proud of the work you do, because now you don't just earn, you give back, you do your bit towards the society.
3. Keep in mind your forte:
So when you are going to start an encore career, you are your own master and so, you should judge yourself on the basis of your capabilities and skills and then decide what kind of job or business you want to start. You are the one who knows your own self the best, no one else can tell you that because at this point, you are either done with a twenty-year job or you have quit one that was going to be. So, don't be overconfident but don't be under-confident either.
4. Keep multiple options:
A business, a job, a multi-national company a joint venture, your own shop, or something else; when you are looking forward to an encore career, you have a palette of vivid options and you can add and mix and match two or more of them. When a career is considered, in today's world, nothing is less or more or old or new, you can do whatever you want. You can pick a career or a business or you can invent your own; just keep your mind open and the opportunities are seamless.
5. At the same time, don't get confused:
Though there are many options you can get into but it is also necessary that you don't start juggling with too many of them. Options are there to let you recognize what you can do at your best, not to confuse you whether you can do it or not. You should consider all your options and then decide rightfully, instead of getting confused between them all and leading nowhere. Confusion will take a lot of your time and will delay your career flight.
6. Follow your passion:
You might or might not have gotten a chance to follow your passion; but now that you are looking at it all over again, you can consider your dreams and passion as the highest priority. Your dreams are what you really long for and passion gets you there and when your career is your passion, you will never need to choose another career again because you will be doing what you have loved and dreamt of.
7. Stay ahead of the technology:
When you are playing out your cards for your encore career, knowing and being in touch with the existing technologies is necessary. And if you are a knower, than you will save plenty of time getting to know it. Technology used in the work you are opting as your career also might have changed and upgraded or degraded, that is the reason you need to be in full knowledge about it and just in case you are not, you must look it up and gather information and get to know everything you can.
8. Be prepared:
It is not going to be a quick show, it rather is going to be a long run and it may even be a really long one. So, be ready and prepared for anything that can come along the way; be it the finances or paperwork, plans or staff, or any other resources. Always have a checklist when you are getting into an encore career because apart from that there are going to be a lot of things and sometimes even stress to worry about. Bottom line; don't hop on the train without your baggage.
9. Go to events and join groups regarding encore recruitment opportunities:
You are not the only one who is going through this, there are many more on the ship and trust me, you could seriously use some advice from people who are on it, from long before you and those who now are already working on their encore jobs or businesses. They can tell you their stories and you may get inspired. If not advice, you could use the discussions at your benefit as well, and not make the mistakes they made.
10. Weigh your goals:
First or second, job or business, everyone has some goals for their career as well as their lives and you should always weigh your goals and objectives before choosing or even considering an encore business or a job. A human being with goals works with determination and same way if your career fulfills that goal, you will be determined daily and work towards it with full dedication which will ultimately yield better results for your career.
11. Check on the feasibility:
It is important to choose and pursue your encore career, but checking the feasibility of it is even more important because its feasibility depends on the success of your career. If your career option is not even feasible anymore, you might have to face failure and that will not be good for you career at this point of time. So, you need to perform various feasibility checks before finally implementing your plan.
12. A resume if you're looking for another job:
If you are looking for another job now, you better prepare a resume as you did the last time, but with all these years of experience. And this time you will have a better chance and you wouldn't have to just adjust because you want the job and the money, but this time around they will want to hire you, because you are now experienced and there is a very less probability that anyone else in the waiting room has more experience than you do.
13. Select a team or a partner if you opt for a business:
If you have chosen your encore career and you have chosen it to be a business, you cannot solely handle it, no matter how small or large it is. You will need people to work with you, either a partner, or a team or subordinates or it can be helpers. So when you finally get on with the business, it is easily and smoothly functional and you are not the only one running around, you can distribute and work and it will be of a great help, as you can now dedicate and work on more important things.
14. Don't' hush:
No matter what you decide, or what you chose, do not rush right into it, because it is just not a race. It is an opportunity upon which the rest of your life will depend and that is the reason you need to take it slow and easy, so that you can watch every step of the way and not make those mistakes that you would if you did it in a hurry. Slow and steady wins the race is really a true case in this scenario.
15. Be realistic:
Don't dwell in your dreams. Never do something stupid and chose a career as your encore career if it is just not in the trend this day or is too unconventional for public to gulp or just not feasible in the environment you want it to operate in. Your plan should be rock solid and you should be sure that when it hits the ground, it will not break. Do not just keep making castles in the air, get up, climb that mountain and start breaking the rocks you will need for building it.
16. Make a plan:
Only thinking and looking at the opportunities and options and choosing one of them and again thinking about it won't work. You need to start making a plan about how you will make it happen and grab the job or the business you want to pursue, working. If it is a job, you should lay a proper resume and list the companies you wish to work for and if it a business, you need to start getting work on the business plan and model.
17. Opt for some training and seminars:
There are a lot of training and seminars regarding encore career these days, as it is a booming market. Different training and seminars can help you to know and learn about the various options you can choose from, ways to get to it and how to maintain it because now when you start working again, you will want to work constantly and make a life out of it, because this is already the second time around and you might not want a change after this.
18. Never use your retirement money:
Opting for an encore career is a good thing, and a daring one. You leave your existing job or running business and wish to begin fresh and that decision itself is not easy. But on the same hand, never be too stupid to put in your retirement money into this, not saying that you will but if you fail, you would not want all your money gone and specially your whole life's savings, which you will be needing very soon.
19. Don't think of it as a holiday:
An encore career is a real job or a business. You cannot just swing by anytime and lay off anytime. An encore career strictly demands all your senses and resources. It needs serious dedication and if you want a holiday before doing anything, take it; but do not think of an encore career as a holiday trip because it's not, that simple.
20. You can hire encore services:
Encore career services are also trending as this is a new area of business and services. A lot of people these days opt for an encore career and when they do, they want assistance with it and that's where these companies come in. Hiring them ensures you proper knowledge, guidance and also gives you a sense of security that you will find the right career match. These companies will also offer you different job opportunities that suit your resume.
21. Consider starting your own business:
When you think about your career and specially the second time around, always consider starting your own business. You have been working nearly half your life and you decided for a change and now that you finally are ready to start again, you should really do something that lasts a lifetime. If you want to leave a legacy, you should always opt for a business as an encore career, because your own business will give you exactly that.
Save
Save