Models have multiple unique job options. There are many youngsters who start their modelling profession in their school going years.
They work for a few hours as a model for pocket money. A great option for young and budding models to do part-time work is, being a Abercrombie & Fitch model for their store.
They have part-time as well as full time job options for models.
Young models can always choose for such part-time jobs that can be scheduled to match their study and school hours.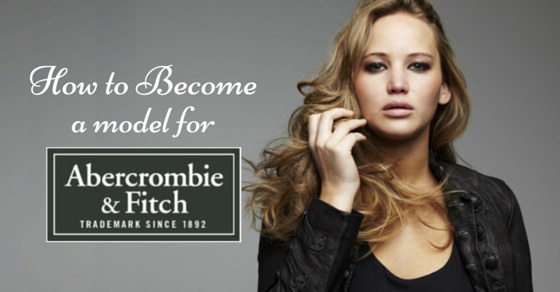 Via hdw.eweb4.com
Tips to become a store model applying at Abercrombie & Fitch:
It is not easy to get the job of a store model at Abercrombie & Fitch as they have certain criteria that you need to fulfil to be eligible for the job at the store.
Here we have listed down some of the major criteria that the recruiters take into account while hiring you for Abercrombie & Fitch modeling.
Slim figure:
If you wish to be hired for the position of a store model, you need to have a slim figure.
Store models are meant to represent the brand and this is a brand that sells small size outfits in particular.
The recruiters won't prefer you for the position if you are out of shape. So if you want to do modeling for Abercrombie & Fitch then you need to maintain slim body.
Knowledge of the retail business:
In the store, you are expected to sell or market the brand and so you need to have a basic knowledge of how the retail sector works.
Individuals who have prior experience in the retail business are bound to have greater chances of getting the job.
Knowledge of the brand: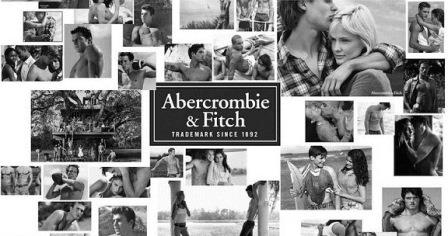 The brand has a great reputation in the world of fashion. This is the reason why Abercrombie & Fitch looks for individuals who have knowledge regarding the brand and its reputation.
You should know the reason why the brand stays popular among its buyers. Unless you know the brand, you can never do justice to retailing.
Education:
Models can be young and going to school or they may be older. The recruiters do look at your qualification.
They also see the extracurricular activities you participate in as it is important to them.
They want to know what makes you stand out in a crowd of many candidates. They may even ask your GPA if you are schooling.
How is the job interview process at Abercrombie & Fitch?
The Abercrombie & Fitch model job interview process has a couple of stages. If you clear through all these stages; you will get the job at the store. Here we have listed out the major procedure.
Application process:
The  Abercrombie model application procedure is very simple and quick. You just need to apply for the position online or through the kiosk.
The application form requires you to fill some of the basic details and it won't take you more than 15-20 minutes.
The time taken varies based on how detailed you are in, filling out the application. The kiosk is placed in the store itself.
Type of interview: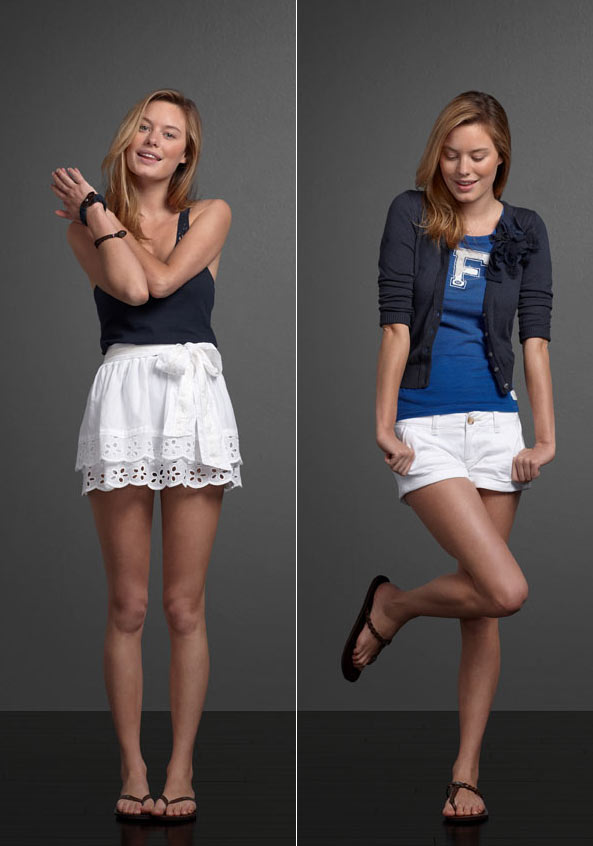 If they find you suitable for the post after going through the application, they may call you for an interview. The interview is usually a group interview and you need to be well prepared.
There will be candidates from different backgrounds and you need to be good at answering the questions to stand out in the interview and be their first choice.
Type of questions:
It is challenging to face a group interview and you can be better prepared if you know the kind of questions that will be asked to you in the interview.
Here we have listed down a few of the commonly asked questions.
What are your Strengths and Weaknesses?
You must be able to confidently answer what your strengths and weaknesses are. If you are a quick learner, make sure you tell the interviewers that.
They are surely looking out for individuals who can learn the job quickly.
What does diversity mean to you?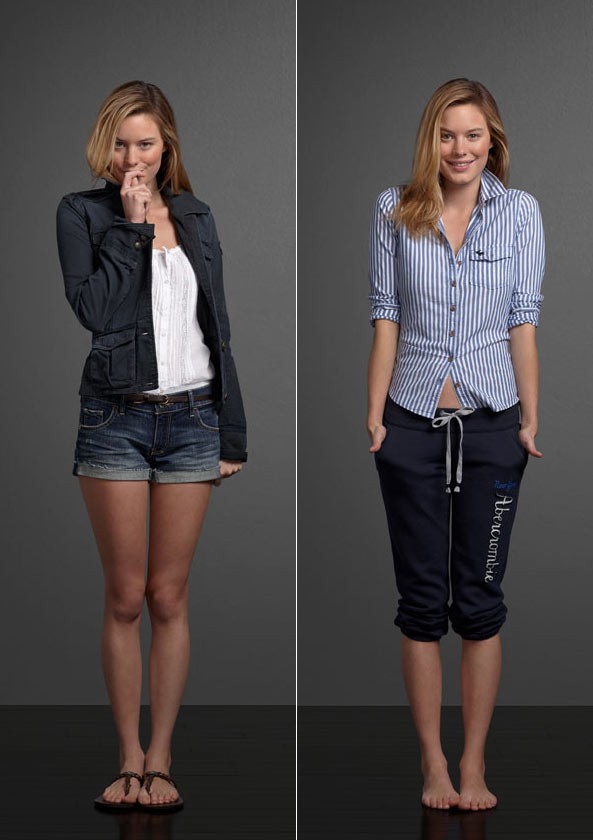 The stores of this brand usually employ people from different castes,  cultural and ethnic backgrounds.
They do not want any discrimination to take place in their store locations. That is the reason why they want to know what diversity means to you.
You may reply that diversity means a greater opportunity to interact with different people and make new friends.
What is your previous experience?
The firm always looks for experienced candidates in the retail sector to be their store models. If you have any experience in the retail sector, do not hesitate to enumerate it during your interview.
Expected composure:
You need to be smiling and enthusiastic while working for the Abercrombie & Fitch store locations and make sure you stay cheerful even during the interview process.
A certain attitude is expected of the store models and you must try and maintain this attitude even during the interview process.
Expected dressing:
The store models have to wear the brand's outfits in the right manner while working at the store.
It is best if you wear the store's outfit even during the interview process . This will greatly increase your chances of getting selected for the job.
How is the work-life at Abercrombie & Fitch?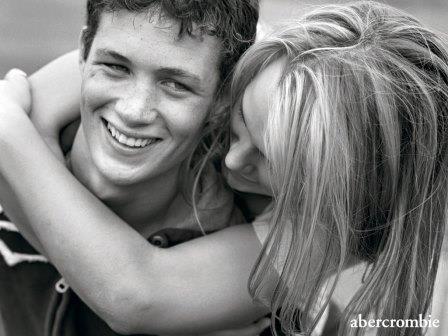 There are part-time as well as full-time  Abercrombie & Fitch modeling jobs for models. The job responsibility of a store model basically includes maintaining the store, organizing things in the store and making sure the customers are happy at all times.
Some store models may even have to handle the responsibilities of a cashier. The work life may seem hectic for some while it may seem just perfect for the others.
A usual day of a store model involves entering the store dressed in the perfect uniform, being told the duties for the day and then starting off with the same.
In some of the store locations, you may be expected to spray the cologne on your uniform at regular intervals. This may vary with the store locations and the facilities provided there.
What is the general pay for Abercrombie & Fitch models?
As mentioned earlier, the firm has part-time as well as full-time job options. The pay varies based on the duties you handle.
The basic models have the minimum wage standards. The more qualified store models may earn upto $12 per hour.
The qualified store models also enjoy many additional benefits. They get many employee benefits and also get pay during the training process. Some of them can even avail of special discounts on the merchandise.
Steps to Take to be a Abercrombie & Fitch store model: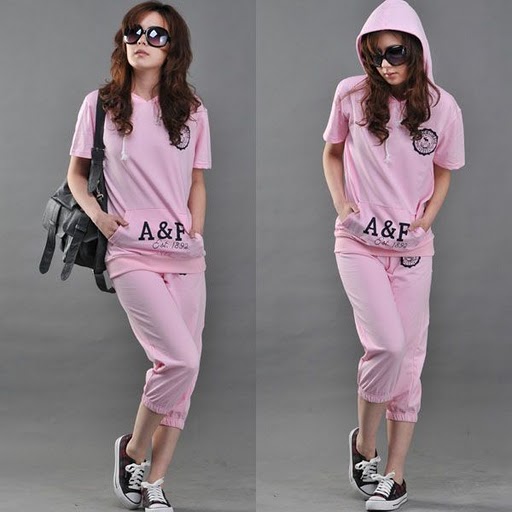 If you really wish to be a part of the rewarding career offered by these huge brands, you need to start preparing early.
A dedicated preparation is the foundation for success in your career. Here are some steps you need to take if you wish to pursue any modelling related career.
Stay fit:
Regular exercise and a proper fitness regime will help you stay fit. Include activities like running, jogging, skipping, cycling and swimming in your daily routine.
Check your weight at regular intervals to make sure you are not growing fat. The big brands look for slim store models and you won't fit in their criteria if you grow fat.
Stay healthy:
Eat healthy foodstuffs and alter your diet to match your energy requirements. Include fruit juices and fresh vegetables in your diet.
Avoid foods that add a lot of extra calories without any nutritional value. Strictly avoid junk food.
Participate in extracurricular activities:
The brands want their store models to be smart and active. They may ask you for your extracurricular activities and you must have something to say.
So you must participate in the extra-curricular activities and events organised by the school as they may be helpful in the long run, you never know. These small events and your participation will add value to your resume.
Conclusion:
Modelling is a very glamorous career and you need to pay a price to be a part of this career. You must be willing to allocate time for regular exercise.
You must also be willing to alter your diet to meet the job requirements. This may imply that you get very little time for your friends and loved ones.
Even when you go out with friends or attend parties, you may have to stick to the stipulated diet. This can be a bit tough, especially in your teenage when you are full of vitality.
If you stay motivated, focused and have the willingness to do anything to achieve your goal, you can surely meet success.
Save