The glamour world has attracted women since several centuries but it is in the recent past that men have started taking interest in such dazzling professions.
So if you are one of those who aspire to be a male model and confused what it actually means, here are some facts that may throw some light.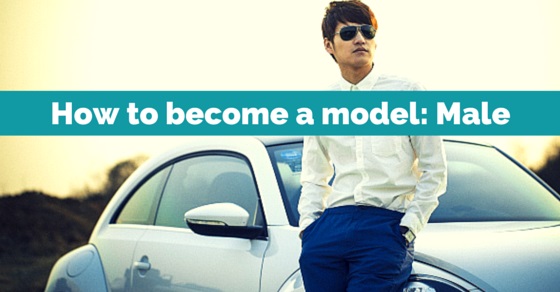 5 Tips on How to Become a Male Model:
1. Know the type of modelling you wish to do:
There are countless different modelling opportunities for male models. You need to decide in the beginning itself on the type of model you wish to become.
You must then prepare yourself to fit that role perfectly. For those who aren't aware of the multiple options available in the industry, here is a list of the several options:
Model for apparels and clothing
Model for designers and fashion houses
Specialty models for specific roles
Character model to represent the common man
Print models for magazines, newspapers and the print media
2. Understand the industry expectations: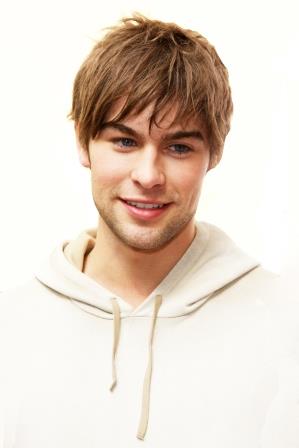 If you wish to survive in the modeling industry, you need to live up to the expectations of the industry and this means that you have to make sure you comply by the industry standards. Here is a list of some of the basic expectations for a male model.
Height:
The expected height of a male model is in the range 5'11" to 6'2" although this requirement may vary depending on the modelling option you choose.
Body mass index:
You need to know your body mass index to be able to maintain your weight and physique. This is one thing that will play a vital role in your career as a model.
Weight:
The ideal weight of a model is also calculated based on the body mass index but the usual expected range is between 140 and 165 pounds.
Age: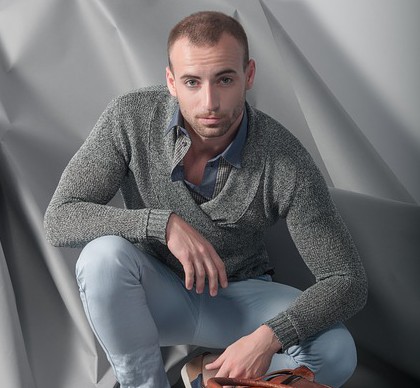 Men in modelling have a great advantage that women in this field lack. While women in modelling stop getting good opportunities by the age of 25 or 30, men can continue to succeed in this field even in their fifties.
Measurements:
The measurements also vary from person to person. The standard measurements are 40 regular and 42 long.
You need to get in touch with a trainer who can tell you your body type and the required measurements for your body type.
3. Create opportunities for yourself:
Models have to be extrovert and willing to hunt for the best opportunities. If you sit at home doing nothing to enhance your profile, you will never be popular or known.
You need to take that extra effort to make yourself known.
Attend parties and events:
Events and parties are the true occasions to get in touch with people in the glamour industry. Try to catch up with the latest events and parties. Try to make contacts that will help you advance your profile further.
Participate in fashion events: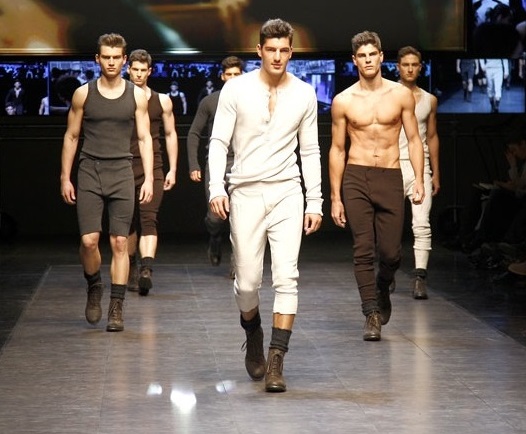 Do not be too selective or choosy in the beginning and give it a go when you come across any fashion event. It is the best way to gain exposure in this field.
Appear for Photo Shoots:
Men who are photogenic or have their perfect pictures clicked are usually men who have practiced over and over again by appearing for countless photo shoots and furnishing body language, pose and style. So make sure you do not leave a single leaf unturned.
Approach the media:
Media is your Messiah and you need to maintain a good contact with the media. Stay in touch with the editors of prominent fashion magazines and also try to keep the fashion bloggers in good humor. These are people who can make or mark you.
Read books and surf websites on the glamour industry:
You need to build contacts and explore various options in the glamour industry. The diverse glamour books contain a lot of essential information and also contacts of winners in the field.
If you have a keen eye for these details, you can easily get in touch with them through telephone or through the internet.
4. Don't expect the best at the start:
Many people in this industry tend to lose hope easily with one or two failures. Failures are common in every field and one needs to be willing to accept failures with equal enthusiasm. Giving up, is really not acceptable.
Here are the steps you need to take when you fail in a field.
Assess the possible flaws in your approach:
There is a possibility that you are not approaching the right people in the industry. You may not be exploring the best channels.
You may be lacking something that prevents them from selecting you for an offer. Try to understand where you are lacking and work on it.
Reschedule your routine to include changes: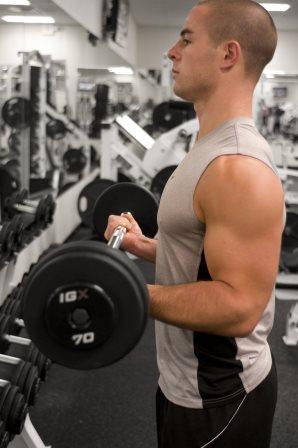 Many times you may need to reschedule the routine you have set to include more exercises. You may also have to allocate a special slot for building contacts.
Evaluate your improvements on a daily basis:
It is essential that you evaluate your progress on a daily basis to understand where you stand and to make the necessary improvements. Laziness does not reward you fame.
Have an alternate source of income:
As very few people in the fashion and modelling industry have a rewarding career from the very beginning, you must opt for an alternate source of income.
Other sources of money will help you stay stable and patient in the beginning. Once you make a place for yourself in the modelling industry, there is none to hinder your progress.
5. Fashion career is a great option:
For men who want to be the face of a brand or make an on-screen presence. Yet, it is for sure a challenging career and you need to be willing to face the ups and downs. As it is rightly said:
'Success often comes to those who dare and act, it seldom comes to the timid'