We all yearn for a good job after successful completion of our study. To be precise, after learning the basic skills, we need to replenish them through skillful ways.
In order to prove oneself exceptional among the crowd, we need to face some particular stages which in short is called an interview.
After we qualify, we get into that organization and become a part of it.

What Actually is a Job Interview?
But firstly we need to know what is an interview. It is high time to know that an interview can be specified to be a valuable and detailed conversation between the candidate and a panel of experts.
The main purpose of conducting an interview is to understand in depth what the candidate is capable of.
The questionnaire session organized, comprises of questions related to elicit facts as well as statements.
In other words, interview forms a standard part of qualitative research. They are also conducted in journalism and media reporting along with varied employment related contexts.
Some highlighted salient features of conducting interviews include the following:
Interviews conclude with the response achieved from the interviewee.
A far better personal form of research.
The interviewer works directly with the interviewee.
Apart from mail surveys, the interviewer holds golden opportunity to probe up general questions.
Time consuming along with resource insensitivity.
Provide a golden opportunity for face to face interaction which reduces conflicts.
A well trained interviewer knows how to respond any sort of contingency. He is also considered as a vital measuring instrument.
There may be cases when you will be facing some hard and disturbing questions while your interview is being conducted.
Simply staying dumb will lead to your disqualification. In order to avoid such inconvenience, there are some important tips to be followed to escape this narrow route.
Toughest Interview Questions – Valuable Tips:
These tips will assist you in sailing through the pinpricks whether it is home, bar, scholarly debate or a professional discussion. They are:
1. Understanding the meaning of hard questions: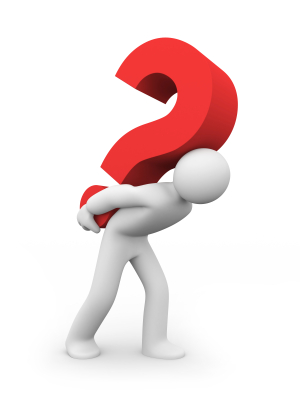 Basically these questions include facts from political field, personal matter and many others to penetrate your mind. It will set up worries, disturbances and upsetting situations.
2. Think twice before answering any special question:
In case you come across any unexpected question, take time to think on it. Simply answering without thinking will be leaving a bad impression.
3. Flipping the question back to the questioner:
In case you are not able to get the theme of the question, you may request the interviewer to repeat the question once again.
4. A bit delay may be fruitful:
You must be reassuring the questioner by nodding, maintain eye contact to confirm that you are thinking about the answer. A bit silence will provide you time to think.
5. Answering in a gradual way: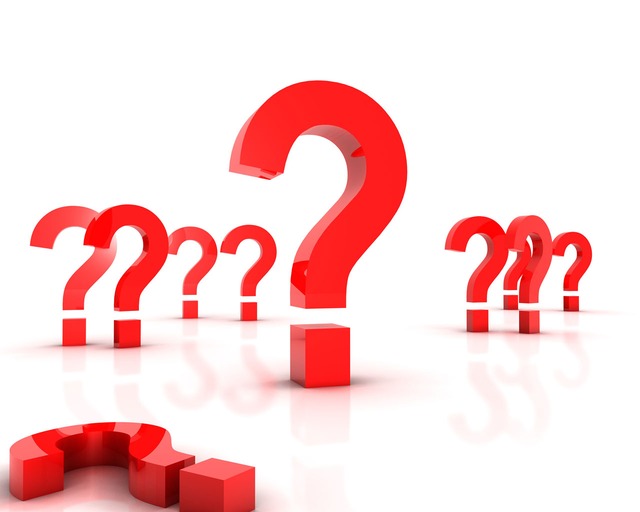 It is requested not to give the answer straight away. Instead clear and step wise answering in a gradual way will give the best recognition.
6. Refusal in a polite way:
If the question asked has crossed the limit of your knowledge, then you may use your smile to refuse the answer in the most possible polite way.
7. Including a bit of humor:
Humor is good for health. It can be used to avoid answering any question with the help of lighthearted quip and self-depreciating joke. It is a deflecting manner of responding to any question.
8. Answering in an intelligent manner:
If you know the appropriate answer, then apply the most best suitable ways to answer the same. Including a light along with facts, you will be able to debate in an intelligent way.
In case there arises a feeling that the question asked has been aimed to derail and outwit you from the track, then feel free to express your heartfelt feelings in a precise way. You can further seek information without losing your patience and temper.
Instead, you may forget their manners and overstep the boundaries of polite communications.
Verbal Communication Tips to Consider Each and Every Time:
Before final selection, the interviewer may be judging you through some practical procedures.
They may judge you from various angles in order to judge the best suitable representative.
It may also consist of some toughest questions which you may not have thought earlier. Without losing your patience and keeping your mind cool, you need to follow these following tips to answer them:

1. Always stay positive:
Demonstrate yourself as a man with positive attitude from A to Z. A little bit nervousness may result into a mishap.
It is advised not to throw negative terms again and again. A man with positive attitude is always preferred everywhere!
2. Avoiding the usage of superlatives and absolutes:
You must avoid the usage of superlative terms while your conversation. Hence it implies no negative no multiple.
3. Be honest enough:
It is advised to be honest enough in all the cases. This will make you a more preferable person.
4. Anticipate the expected questions:
It is advised to make a list of tough questions to be expected. This will enable assistance regarding prior preparation and reduce your nervousness.
5. Videotaping a mock interview with your elder: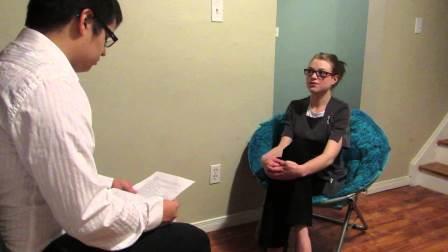 You may approach an elder for creating a simulated interview environment. You may prepare yourself with suitable dress and other accessories.
Attaching of a video camera will enable to record the way of responding. Otherwise, a tape recorder is enough.
6. Reviewing the recorded session:
After the mock session gets over, it is advised to review the recorded taping. This will enable you to improve further by criticizing the way you responded.
You can upgrade your body language, symptoms of nervousness.
After listening to the responses in a careful manner, you will be able to adjust your answers accordingly for the forthcoming questionnaire session.
Most Challenging Questions to be Expected in Interview:
You may expect a nerve wracking experience while being interviewed. You will be facing different types of people with different thoughts and judgment power.
Also you may be going through some typical firing questions for being judged in a different way.
Instead of worrying, there are some easy ways to face such questions. Those typical questions to be expected are:
Instead of highlighting the negative points of the current employer and painting a negative character about you, choose the simplest way.
You may produce the answer that you and the current enterprise are no more a good rhythmic fit.
Inclusion of a bit of detail along with your long term goals will be a good idea. A balancing effect must be stroked without any sort of rambling.
2. Where do you see yourself in next five years?
This question can be expected in each and every company interview. Answering this question by tying your goals and aspirations with the position actually yearned for will be a better idea. You must remember that you are being interviewed for a specific position.
The best suitable answer regarding this question is to specify your desire to learn along with growing within the organization.
While answering, be careful enough to keep the answer within the same industry. Diverting will not fit well.
If you seem to be a stepping stone towards a more senior role, then you will be given preference.
3. What is your biggest weakness?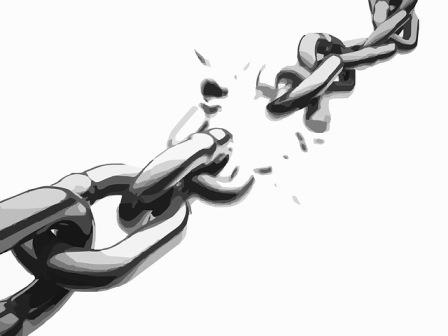 This question is one of the most important questions to be expected in any interview which expects a pleasing and honest answer.
It is advised to be honest enough about the things you need to work in a harder way.
This type of genuine response will be holding the respect of the interviewer towards you.
4. Can you explain the gap in your employment History?
There may be some incidents due to which holes have been created in your resume. Still the interviewers want to hear about the same to know the way you utilized your time for further progress in your career for the future days.
It will be better to present all sorts of transferable skills in an honest manner.
Be precise enough to explain all such details in a nutshell without any sort of hesitation. This will also reflect the extra talents hidden within you.
5. Why are you the right person for this job?
It is advised not to be too much afraid to answer this particular question.
Instead this opportunity must be utilized to highlight and unleash the hidden talents within you. A golden opportunity to sell yourself!
You may highlight the achievements in your previous work along with expressing the way you can contribute to the position being interviewed for.
You may clarify and amplify your qualities hence putting yourself forward for the job.
Life is full of challenge which needs to be faced in a tactful manner. Holding self confidence will be of great help in coming out of all sorts of anxiety.