Job life and the personal life for a working mother are always challenging. It is a greater challenge for women because they find it really difficult to balance their work life and personal life.
A woman who thinks about household chores during office hours is bound to lose out on the job front.
Very few women manage to understand that they need to keep their job and personal lives separate.
Mixing them up can make them lose both the pleasures. Here are some simple tips and guidelines to help working women manage their professional and personal lives.

How to Balance Work and Family?
1. Fix a routine for household chores:
Many working mothers tend to forget their daily duties while they rush to their office. It is really a great idea to fix a routine for the household chores.
When you follow the same routine each day, there is a lesser chance that you will forget any of your household duties. It also helps you get rid of the tension associated with forgetting things.
You may even make a timetable and organize your daily tasks in a timely schedule. Making a timetable often helps you fit in some of the trivial tasks which otherwise seem impossible.
2. Allot an hour to spend with your child for studies:
Many working mothers complain that they are unable to spend enough time for their child's studies.
Your child is your prime duty and you need to handle this responsibility properly. When you schedule the week's activities, make sure you allot an hour for the child's studies each day. This way you will get to keep track of what your kid is learning in school.
You will also get to understand how your child is performing. You can also plan the child's studies based on his performance.
3. Purchase instant food spices and ready to eat foods for emergency: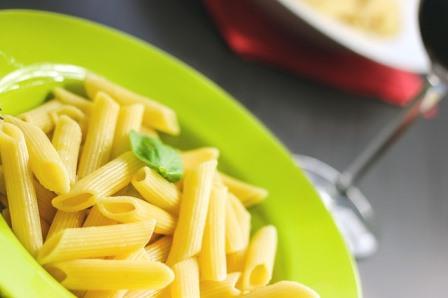 Mothers have to look after the household chores whether they are homemakers or working women. It can be quite strenuous for working women to deal with the cooking, cleaning, utensils and laundry after a routine day at office.
You may thus opt for the quickest means to deal with these tasks. Nowadays, ready curry mixes and instant food recipes are easily available in the market.
They are not the healthiest options but it is a good idea to stock some of these for emergencies when you do not get ample time to cook.
4. Prepare a menu for the week during the weekend:
Kids are usually fussy about foods. They really cannot eat anything and everything that is given to them. They have their specific choices and it is very difficult to make them go against these choices.
A great idea would be to make a weekly menu for them with their approval. This will prevent them from grumbling when you serve them their choice of food. It also helps you prepare for the food a day in advance.
You may cut the vegetables and keep and prepare the gravy beforehand. These are simple methods to speed up the daily tasks of a working woman.
5. Spend an hour on Yoga and exercises:
Most working mothers keep themselves at the least priority. They somehow manage to deal with their professional and personal lives but lose out on their health.
You must make sure that you spare at least an hour on Yoga and exercises. It will help you rejuvenate and feel fresh and energetic.
It will also help you be more cheerful at work. The renewed vigor will help you gain confidence too.
6. Take a holiday with your friends or family atleast once a month: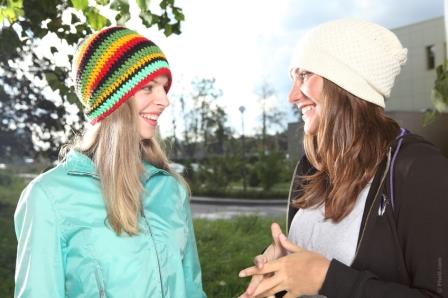 "Your time needs your time". You need to stay in touch with friends so that you can maintain relations.
You must take an occasional holiday as it helps you rebuild contacts. It also helps you refresh your mind.
Prepare for your holiday well in advance. Advance preparation helps you consider every aspect that you may encounter as a hurdle while heading for a holiday.
Informing your company well in advance will help them prepare for covering up the work you are missing out in the duration.
7. Don't discuss office issues at home or vice versa:
Many people have the habit of sharing their office issues with their loved ones. This actually ruins the time you are spending with your dear ones.
It is better if you keep office within the four walls of your office. Once you return home, make it a point to discuss just personal stuff.
Share the lovely moments that you have always craved to share with your friends and family. Spend time with your kids and enjoy seeing them grow.
The fact is that your husband will also be equally exhausted and tired and would be wanting some peaceful time with his family. So it is always a better idea to leave office behind once you retire home.
Working mothers do not reach higher positions in their career while keeping their families happy because they do not try out these simple tactics that help to maintain the balance. Women in India are usually more focused on their families and forget that they to need to succeed in their career. A little ambition and the willpower to manage both the fronts can make excellent mother entrepreneurs. The world has seen several businesswomen and entrepreneurs who know these simple secrets of life.
Women who find it difficult to do justice to family as well as their salaried professions may even opt for work from home options. These are simple ways to earn money which include freelancing as content writers, developers, SEO, data entry and even selling products on the numerous DIY portals. Family and kids are the greatest motivation for women who are truly determined. For them, sky is the limit but there is no sky. So strive, organize, plan and women will surely achieve great heights. No one can stop them.
Save