Job search is a daunting task. Job seekers find it very hard to figure out what the company is actually looking for in a candidate. Some feel that by applying in a job position where their skills perfectly matches with the job description they will have the job, then they are highly mistaken. It is not about your resume anymore, instead it is all about how you market yourself. There are hundreds of applications submitted, where the skills of the applicants match exactly to the job description, then why would they consider you. It is more about standing out in the crowd. So, you have your resume prepared by an expert, already updated the LinkedIn profile fully with a professional photograph as well, but what next? Yes, there is a next step as well. You will now have to create a website of yours. Employers are searching for perfect candidates online and if you can provide them with all your details out there, then you surely win a chance over others.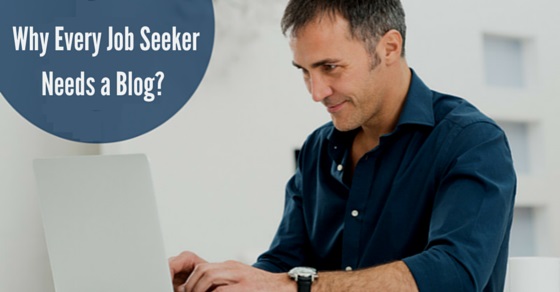 Long resume is not welcomed and even in the LinkedIn profile you can update so much, but if you have a website, then it will be all about you. What you can do , what your skills are with examples etc. You can have it all up there for your hiring manager to see. Though the companies are going online looking for potential candidates, the job seekers are missing from the action. There are very few job seekers who actually have a website of their own.
Personal Website for Job Seekers:
Though every job seeker will be benefitted from having their own website, but professionals from the field of social media, technology, communications and computers must have one right away. The website gives you the scope to demonstrate your skills without binding you down with words or spaces. If you are from the creative field, like a photographer, then you can use the gallery section to update all your creations for respective employers to see. It will act as your portfolio and will provide an overview of your potential.
While preparing the website you must keep in mind certain things like –
No grammatical errors must be there
It must be free of spelling errors
No outdated information
Update contents related to your profession
Should be properly designed
Detailed information
There should be no missing contents
Make information interesting
Avoid controversial information like political or religious views
Take your time in designing the website and you must always scrutinize well before updating something on the website. You must treat your personal website as an extension of the resume only, so you must not take it lightly. Instead, work hard to make it an impressive one. Underdeveloped or poorly designed website will be detrimental to your job search and as a matter of fact, it will hurt your job search more than anything else.
What to include in your personal website?
Now that you have decided you will design your personal website, here are some elements that you must include –
You must have a catchy headline
An introduction where you should include your name and title
Sample work
The resume
A blog
Testimonials
Volunteer work
Education
Skills
Image gallery
Videos
Contact info
Social Media Link
Blog or Website – It's a must have:
When you are seeking a job, you must incorporate new and improved methods to do it. A blog or a personal website are the ways of enhancing your chances of getting selected for that coveted position in a company.
Here are some other reasons why you must consider preparing your own personal website or a blog –
1.Enhances your chances:
When you have a website or a blog of yours, it improves your visibility in the search engine. If the hiring manager types your name, then it will pull out your website, which has all your skills listed up there.
2. Content attracts attention:
If you have a website of your own or a blog, then the hiring manager will be able to view all the information without going through any ads or branding by third party. This ensures that they go through all your information without any distraction.
3. Highlights you:
Good marketing is very important to sell a product successfully and when you are trying to sell your skill for the job, then you need a proper medium for that. If you are writing a blog, then it is important that you keep updating relevant topics and in case of the website it is imperative that you have all the relevant professional information. How much of the personal information you want to include depends entirely upon you. Personal website or the blog is a place where you can connect with your clients or potential employers by sharing your hobbies or philosophy of your life or your experience. It is a great way of sharing your interests as well.
4. Online impression:
Design the website in a sleek, but professional manner. This will provide you with the much needed attention and impress the recruiters as well. You can use these forms to enhance your chances and making that first crucial impression on your potential employer.
5. Highly professional:
Every professional needs a space of their own where they can portray their achievements and skills to the world. The website or a blog is a perfect place for that. You can highlight all your success and showcase your skills by updating videos. There is no limit of words or space restriction that you will have to follow. So, you can concentrate more on elaborating the information to create a professional image. Relevant content will prove that you have taken your time to design the website or the blog that you have created.
Once you have designed a perfect blog or website of yours, it will help you in providing impressive detailed information about you to the potential employers. It will be the heart and soul of your online presence.