Working for making a living and working with passion has lot of difference. It depends on picking the 'right job' which is purely personal and depends on individual interests.
It's usually difficult to pinpoint which is the "best job" that would suit 'everyone'. The main aspect to note while making a choice you have to ensure that this work is worthwhile.
When we say worthwhile, points to be aware are pay, good job prospects and manageable work-life balance.

What is the Best Career for you?
1. General Physician:
A most sought after career wherein they are considered to be on the top of the health care pyramid. This career involves diagnosing and providing treatment.
Besides treating patients they focus on hygiene, prevention of disease and also provide dietary instructions to live healthy life style.
2. Software Engineer: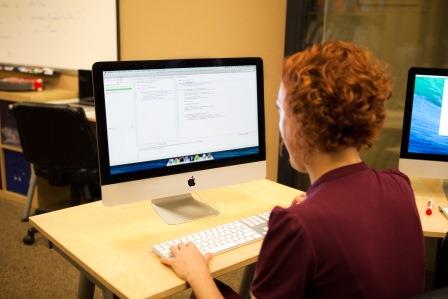 It's seen around the world that computers are dominating the day to day work in government and business functions.
Being a software engineer, the work involves designing, development and maintenance of software using engineering skills.
The software engineers work with governmental agencies, business groups, or work as consultants on their own.
3. Computer System Analyst:
As each business nowadays is on-look out to have better methods of managing their functions, a computer system analyst is a promising career.
This career focus is on the co-ordination between the requirement of the software or the system needed by the business owner and the IT firms who sell the software or the system.
The personal having a strong business knowledge would find this career suitable working as a consultant.
4. Software Development Engineer:
As it's seen that computers are used for all business transactions and in all governmental activities, software developer job is also a good career wherein there is always need to develop software based on new requirements.
Requirements arises when there is need to change a process of the business or method of working. As change is inevitable, so will the requirements!!
5. Network security Specialist: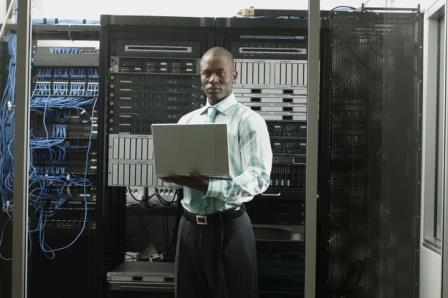 All our information like executing day to day transactions in banks, in government offices, in businesses whether small or big, global exports or imports, administrative functions etc are stored on big servers in huge databases.
For securing and avoiding unauthorized access to crucial data on network a specialist is always in demand. With hackers always on the prowl, a network security specialist is always a wanted person.
6. Information Security Analyst:
As most of bank transactions, online money transfers and business data are being stored in huge servers, there is always a threat of data being stolen.
Hence, a need for securing the information system of banks or governmental database systems require the help of Information Security Analyst. They usually work as consultant along with government organizations or their own.
7. IT Manager:
Every firm or company has an IT department where most of the technology related work is being taken care of with a help of team.
To supervise the team and look out to meet the needs of the organization, an IT Manager is required. They are responsible to ensure the smooth functioning of all the IT systems that are running in the organization.
8. Nurse: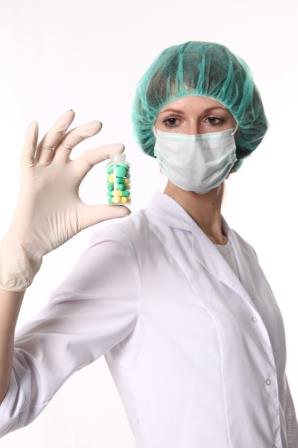 A registered nurse is more sought after personnel, especially in well-known health and government care centers as it is an indispensable profession.
This profession can work anywhere in the world if having proper training and experience. If you have passion and patience then this career is the right choice.
9. Web developer:
Have you seen the latest products on the website or applied for job through the web or scrolled through e-newspapers on the web?
Well, all those are the work of a web developer who makes display of contents on the website in pleasant manner.
10. Market Research Analyst:
You go into a departmental store for your regular purchase. Sometimes you would have noticed that the package of a bathing soap or the colour and the wordings on the package of the detergent powder is different than the previous time.
This catches the eye of the purchaser, isn't it!! This is due to the work of a market research analyst.
A bit of creativity and good observation is all that needs to get this work running successfully. This work requires to observe and advise the companies on how to package, sell and market their products.
11. Marketing Managers:
It's amazing to see the advertisement printed in colour or TV commercial on different products like shopping malls, garments, chips, cars, Mobile phones or even for cricket match that is to be played!!
The marketing managers are the key players who make it convincing and lure the buyers to get the products.
Creativity and fluency in using proper words are some of the key talents that makes this profession successful.
12. Civil Engineer: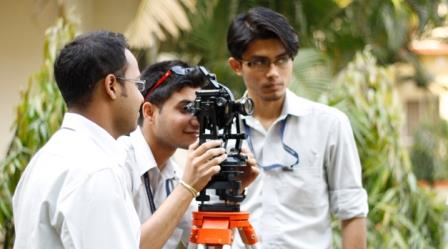 You would have seen the tallest tower in the world and the new bridge being inaugurated by the mayor of the city.
The civil engineers are mainly involved in the construction of public works, bridges, roads, railways, dams, etc. They work for local or state government, large construction company, consulting firms.
The civil engineers are equipped with computer tools to help them out to make designs. There is option to take administrative positions, pursue career in designing, teaching or work on your own.
13. School counsellors:
Many schools have children from various backgrounds and as it's becoming global. School counsellors are always wanted personnel.
It's seen that competition being the trend in today's world and both parents going for work, the children have no one to turn to relieve their stress out.
That's when the student counsellors who are basically like psychologists play a crucial role in helping out with counselling students with emotional problems. This profession requires patience and passion to work with children.
14. Operation Research analyst:
It is observed that huge data that a company stores is needed to be analyzed so as to improve its business.
This requires the help of Operations research analysts who are skilled in collecting the right data, analyze them and provide guidance to the business to operate in more efficient way.
The concerned personnel work as consultants and need to have a flair for numbers especially skilled in data mining, and use of statistical tools for analyses.
15. Accountant:
Every business needs an accountant whether it's a bank, big organisation or small shop. The accountant needs to have the following qualities like being organised, detail-orientation, maintaining integrity and skill with numbers.
Their main focus is to keep the financial records in condition. It's a highly secured job.
16. Cost Estimator: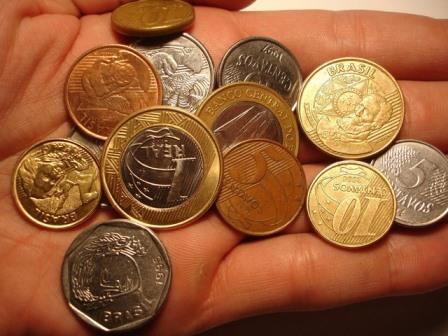 Government implements projects based on the cost estimators details of the project given. It's not only for residential building or highways, even businesses would be reviewing the aspect for producing products.
Any new endeavour or program needs a cost projection on the resources, labour, space and time for it. This job is highly demanding job as top companies are always on lookout for new trends.
17. Financial advisor:
A business or company seeks advice on the finance related matters about their company, especially on best of how to utilize the money that is available or generated.
They can be specialized in products and services. The advisor must be proficient in the details and thorough research.
18. Sales Manager:
Every big or small business needs a Manager to lead its sales team members. It's crucial to keep the team motivated and ensure that the targets are achieved.
If you have talent for communicating well and being a team leader then this is your best choice. This job profile requires management skills and experience in sales to be wanted.
19. Teaching:
With more enrollments increasing every year, there is always a need for good teachers who have good communicating skills and well in depth knowledge of the subject.
Teachers are wanted for teaching offline at schools, tuition centers, academies, and also online classes. A career in teaching is like service to mankind.
Though most of the jobs are available in the market, it's an individual interest to pursue their path. The options given above are only a few mentioned based on the trend that is being taken up. It is finally up to the candidate to select their career depending on their instinct and their passion that is within them.