Even with the current rate of increased unemployment rate, there are jobs that recruiters are finding especially hard to fill. It might be because of the rise of the technological evolution so that most of the skills that are acquired becomes obsolete in a few years or the supply of candidates who are fit has the required skills in short stock. It can also be because the salary competitive level is getting lower. More often, these jobs are usually based in the health care sector. Whatever the reasons maybe there are so many jobs that are hard to fill and recruiters have to take the help of recruiting institutions in order to get candidates who has the required skills to apply for such hardest jobs.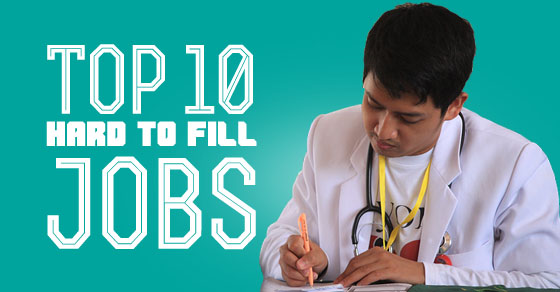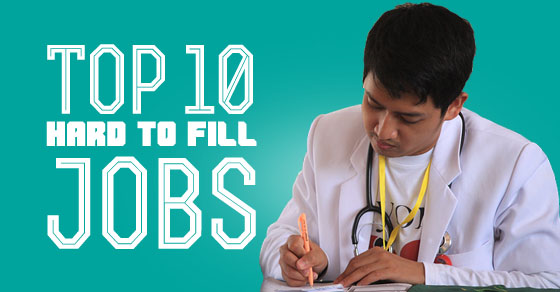 Most Difficult Jobs on the Planet:
The following mentioned are few world's hardest jobs or most difficult jobs in the world.
1. Podiatrists:
These are foot and ankle specialists. The names given to these specialists can vary from podiatrists to a podiatric physician and/or a doctor of podiatric medicine (DPM). DPMs deals with disorders in the bone or joint such as those that occurs due to arthritis and muscular diseases. These specialists have a board certificate with advanced training and experienced clinically. Here are some top information about this profession.
The educational background of DPMs starts with four years of undergraduate work which is then followed by another four years of podiatric medical school. After these years have been completed, it is then followed by 3-4 years of medical institutional surgical residency which is similar to that of doctors.
They also specializes in fields such as podiatric rheumatology, general podiatric orthopedic, sports medicine, Gerontological podiatrist, forensic podiatry, podiatric oncologist and/or high risk wound care.
There is also a special field of assistants in the podiatric medicines department such as a podiatric nurse, foot hugienist, podiatric medical assistants, podiatric technician, podiatric support assistant and/or podiatric surgical nurse.
2. Heavy and tractor-trailer truck drivers:
It is no wonder that this is a very hard job to fill, since the wages are minimum and there are very less benefits that they can receive from their jobs. This profession will require drivers to transport goods from one location to another that sometime spans from one state to another. There is no experience required in order to apply for this job and has a variety of names that are associated with these professions.
A high school diploma is enough to get this job. Since this job does not require any job experience, the most important need in order to be able to apply for this job is to have a commercial driver's license.
Their work schedule takes them away from their homes for days or weeks since they travel from city to city or state to state in order to deliver their goods combined with the weight of the vehicle and the passenger that can exceed a weight of 26,000 pounds.
The number of job vacancies in this sector increases as fast as the average occupational vacancy every year.
3. Photographic process workers and processing machine operators:
Also called a photo lab technician or a photo specialist, this profession entails work in developing and handling photographic images or even tasks like photography editing and printing in the film and digital media industry. An interesting job choice that includes the everyday usage of softwares like Adobe Photoshop, Apple Aperture, Adobe Indesign, Microsoft Publisher and/or Microsoft Excel. With the skills required to work in this profession, there is an on the job training.
The most important skills that is required for this job is customer service, problem solving, basic communication skills and a good knowledge of circuit boards, chips, computer hardware and software, processors and programming.
Other job details are in handling machines, communicating with peers or subordinates, monitoring processes and materials with key abilities including detail oriented, visual color detection and listening and applying verbal information and ideas.
The job profile also includes creating prints according to specification given by the customers, examine for defects, broken lines, spots or blurs and fill processing machines with developer, dyes, bleaches and fixers.
4. Psychiatrists:
These are licensed medical practitioners who work mainly in treating patients with a mental illness, trauma and sometimes addiction. They have their own practice of treating patients which includes medication, psychotherapy and psychoanalysis. These skilled professionals collaborate very closely with other professionals and healthcare experts in order to get a more exclusive diagnosis of their patients health overall.
The study of psychiatry takes upto 12 years of intense academic and clinical training. The first few steps would include getting a degree from an accredited institution with the combination of subjects such as pre-med, physical sciences and psychology which is then followed by 5 years of medical school.
Every professional psychiatrists is expected to hold a license and board certificate from the board of Psychiatry and neurology. These can be acquired after a license and certificate examination that they have to pass; however these certificates have a renewal deadline.
The skills that all psychiatrists are expected to have are communication skills whether verbal or written, leadership skills, problem solving, empathy, interpersonal skills and the knowledge of the human anatomy.
5. Oral and maxillofacial surgeons:
This profession works in fields that requires treating conditions such as head and neck cancer, diseases in the salivary glands, facial disproportion and pain treatment, teeth, cysts and tumors in the jaws; basically treatments that includes injuries and diseases of the mouth, teeth, jaws face, head and neck. It is one of the unique professions that would require a double degree in medicine and dentistry.
This profession is generally considered a bridge between medicine and dentistry as the job requires a knowledge of both educational backgrounds. The first educational background that this job requires would entail a university degree in dentistry which will then be followed by the residency training.
The job profile of oral and maxillofacial surgeons also includes facial plastic surgery, congenital craniofacial deformities, tumor/cancer surgery, reconstructive surgery of the face, cleft lip and palate surgery, preposthetic surgery and dental implant surgery.
These professionals would often collaborate with specialists such as orthodontists, prosthodontists, radiologists, oncologists, pathologists, ENT surgeons, plastic surgeons and other medical professionals for a holistic diagnosis of their patients.
6. Forest fire inspectors and prevention specialists:
These specialists are also called wildland fire operations specialist, warden, resource protection specialists and rangers. Their work include inspection of forest fire hazards, handling and the implementation of fire regulations, creating and controlling forest fires and reporting forest fires and weather conditions. These professionals has work values that includes relationships, job independence and the occasional achievement awards.
Their job also require them to direct crews, locating forest fires using area maps and known landmarks, maintaining records and logbooks, maintaining and repairing of equipments, estimate and reporting findings to base camp.
Like any other job occupation, these professionals need to have the basic knowledge of equipments relevant to the job, customer and personal services, the evaluation of customer satisfaction and the knowledge of the geographical characteristics and its interrelationships.
Apart from the above, these professionals are expected to use logic and reason for the solution in controlling such accidents, be able to make decisions, problem solving and the ability to manage time.
7. Merchandise displayers and window trimmers:
This job will require the planning and erecting of commercial displays that can be seen in windows and in the interiors or stores and trade exhibitions. They are also known as display coordinator, display specialist, window dresser, visual manager, merchandising representative, mannequin decorator and/or a display artist. This job does not require any previous experiences and most of their skills are constantly sharpened on the job.
The tasks that these professionals work on daily includes the use of computers in producing signage, taking photographs, commercial displays, dress mannequins for displays, merchandise displays, construct displays for various items and instructing sales staff.
Work activity also heavily includes performing physical activities such as climbing, lifting, walking, etc., getting information for the display, maintaining priced merchandise, creative ideas in designing displays and communication.
This job spans a number of industries such as arts, entertainment, recreation, construction, information, wholesale trade, manufacturing, management companies and enterprises and in the retail industry.
8. Occupational therapists:
This profession entails treatment of disabilities, illnesses and injuries; at times occupational therapists provide interventions and general help to the elderly and the disabled so as to make their daily activities easier. These professionals promotes the development of skills and in the total independence when it comes to self-care, home life, extracurricular activities and of course in their daily work schedule.
To work as an occupational therapist, the educational level that must be completed is a master's degree in occupational therapy with skills for communication and interpersonal, compassionate and being patient.
This profession requires a state license that shows a certified basic cardiac life support passed, CPR and of course specialization licenses if there is a need for further specialization in the different fields of occupational therapy.
The specialization is broad and can span from outpatient clinics to old-age homes. Other such fields include the health and wellness sectors, the mental health therapists, rehabilitation, travel occupational therapy and sometimes even psychological treatment.
9. General internists:
Also referred to as a doctor of internal medicine who specializes in the medical treatment of adults whether at home, at their office, hospitals and in nursing homes. These professionals diagnoses and treat diseases as varying as infections to diabetes and influence to blood pressure. They can also provide medications, immunizations and in caring for mental health problems.
General internists have to complete medical school and a minimum of 7 years of medical school and post graduate training. This will be followed by a three years of specializing and training in general internal medicine residency and in-patient hospital services.
There are other fields where a deeper specialization of the profession can be pursued such as cardiology, medical oncology, pulmonology, Gastroenteroloty, allergy and immunology, infectious disease and rheumatology.
Additional training is also offered for fields like geriatrics and sports medicine. Like the previous healthcare jobs, this profession also requires a certificate from the medical board in which an examination has to be tackled and passed.
10. Physical therapists:
These are licensed professionals that help in the treatment of injured and sick patients in the improvement and in managing the pain by rehabilitation and treatment of these injuries. They usually collaborate with other medical professionals who send referrals for physical therapy, this is where they evaluate and review a patient's dysfunctional movements and setting up plans on how to care for these patients without the need for surgery and long-term medical treatments.
Educationally, someone who wants to work as a physical therapist should have a graduate degree in physical therapy, whether it is a masters or clinical doctorate. A program will require subjects to be studied such as physiology, biology, anatomy, chemistry and physics.
A physical therapist is also required to have qualities such as an eye for details, imagination, interpersonal skills and drawn to helping people who are in pain. They will also need to know techniques such as using devices like crutches, wheelchair, equipments like adhesive electrodes and electric simulation for the treatment of pain and injury.
Physical therapists work out of their offices but also provides therapy in rehabilitation facilities, education or research centers, industrial, workplace and occupational environments, fitness centers and sports training facilities and healthcare centers.
Getting the best candidates for any particular jobs is hard but it is particularly hard with the positions at the top, and from the analysis of the data from hiring numbers in the employment world, has revealed that getting skilled employees for the above jobs has been decreasing. The above jobs have made it to the list of "hard to fill jobs" constantly over the years because of gaps either in getting skilled workers or the environment of these jobs and the technicalities that these jobs requires.
Save
Save
Save