What is it that every giant enterprise like Google, Microsoft, Apple and Samsung has mastered and what is it that makes every customer buy their products? What is it that every job seeker wants to work for them? It's the "Branding" that these companies have done for their companies and for their products.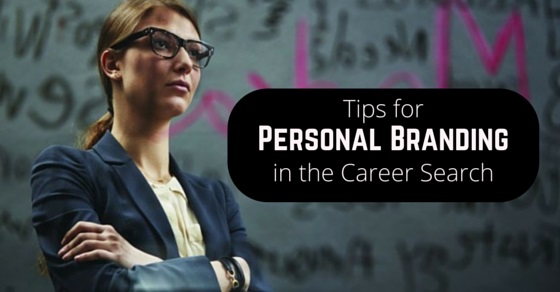 Branding these days is not anymore limited to products or companies. Branding has become a promise to deliver better product than any other in the market and the same is applied to the fresher's in the market. These days everyone has to build their own brand to stand out in caboodle of talented people to get a job in top companies. It is the tangible and intangible properties that make the brand unique. It is the image that we portray to others and at the same time it is that promise we make dependent upon our potential and talent.
Personal branding can be defined as the manner in which you represent yourself to others. It is very important of career advancement these days because it helps in creating a better picture about your talent and potential in the pool of job seekers. Branding helps you to showcase what makes you different from others and helps you in making a name.
Basic Fundamentals in Personal Branding for Job Seekers:
In this article we are going to discuss fundamental ways to strengthen and build your personal brand. There five easy and simple fundamentals in building and strengthening your personal brand. One by one we are going to discuss them all.
1. First complete your education and training:
To secure a job in any of the top companies a threshold amount of education is required, so first complete your basic education requirements for the job. To excel in any job you will require additional training and certifications. It may help you in making your personal brand stronger. Sometimes getting a certificate and additional training may kick you hard in time and money but try to complete them, it is very important for your personal banding. If you are unsure of getting promotion or any other top jobs with your current educational qualification then you must go for further studies or certifications.
2. Try to gain experience:
After completing your education, gaining experience plays an important role in making your personal brand strong and efficient for any top job in your field. But before you start to seek out for your dream job, take time and plan the strategy to gain all the experiences required for your dream job. Besides doing your current job ask for new challenges and targets. Complete all the challenges and targets in the specified time, they will help you a lot in making your personal brand stronger and stronger.
3. Promote the real you:
You may have a strong personal brand, but if nobody knows about it then it's of no use. Try to showcase and promote your self in your office or in any area of work and make them work in your favor and for your personal brand. Start promoting yourself now because no one has reasons to promote you and your personal brand. Throw out your shyness, be bold and charming showcase world what you have and excel in your career. One of the oldest ways to promote yourself is your resume; you certainly need to start including your entire success story in your resume and all about your education qualification and certifications. Make your resume eye catching and attractive.
4. Try to become expert in your field:
Establishing yourself, as an expert in your field is a great boost to your personal brand. Seek out for seminars, publish articles, write journals about your experiences and get published. Believe me its going to leverage a great boost to your personal brand.
5. Do networking:
Nothing in branding is greater than networking. Try to make as much relationships with top officials of the top companies and try to sell your brand to them; it is going to help you a lot in your career.
With the help of these fundamental principles of personal branding you are going to excel a lot in your career. Try to follow them and make your personal brand strongest than ever.
About Author: This is a Guest Post written by Dr. Pramod Kumar who is the Group President at ISBM: This is one place where you are going to get optimum amounts of opportunities to convert yourself into a brand. The college has been doing it for some time now. Students from this college are known for their amazing branding and networking skills.