Usually, most of the day we spend at office revolves around using skills that are honed by us and completing all those tasks that excite us. We would then have to delegate the stuff to another person (ideally someone for whom the task would be exciting)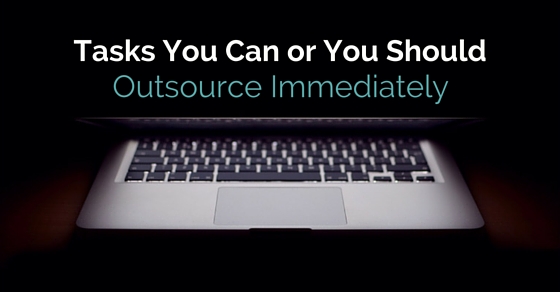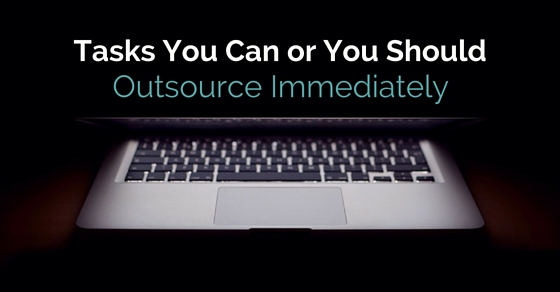 Even though this does look like a lofty goal, the truth is that you are able to outsource far more than you think. You can use several delivery services and help from virtual assistants. Once you have dabbed the practice for over the next 18 months, there are some tips we have discovered which will boost your productivity. Don't believe us? Just keep reading this post and all your doubts will be taken care of.
And so on that very note, let us look at some of the basic tasks you can ask someone else to take care of at office.
Outsource these Tasks to Virtual Staff:
1. Book keeping:
Book keeping happens to be full of responsibility and can be quite time consuming. But you really don't have to take care of it. You could ask or hire a skilled person to handle a job like this. This will help you focus on other things that are far more important. Some of them include accounting and invoicing. A lot of burden will also be reduced from your shoulders. So outsource book keeping right away to someone else, who know the job better than you.
2. Email:
Think about the amount of time you spend on managing all emails and taking care of important files. If you can get hold of a virtual assistant to do that, someone will be present to screen your messages. In that way you will be handling those emails that are important or need some kind of urgent response. Not just that, a lot of time will be saved so that you can focus on doing other important things.
3. Social media marketing:
Now social media marketing is also something that could be given to someone else. You don't have to take out a lot of time in order to get it done. Effective social media marketing will need you to handle consistent and long term engagement. If you don't have several hours to spend on something like this, then you might as well outsource it. Someone else needs to learn about your stuff so they can post things regularly online and respond to comments on Twitter, Facebook and other social media.
4. Writing and presentations:
Now writing and presentations are something that takes up a lot of space and time. And they can definitely be outsourced because there are several other things you need to handle alongside. And these jobs are all crucial so you cannot leave any of them behind. You can try to employ professional writers who can create new blogs and newsletters, promotional flyers and marketing communications. People who can handle power point presentations like professionals are also good enough to take care of it. There should be others who can handle thank you notes and goodbye cards. You need someone to do it. So why not hire people who can do both.
5. Research:
Research is also something that needs you to stay focused. You might have to spend quite a bit of time on a regular basis if you want to keep everything up to date. So make sure to outsource this. Hire someone who can assist you in stuff like this and keep you informed of new things happening all around you.
6. Managing websites:
Managing websites are also important. This could be outsourced instead of doing it alone since this also will take up a lot of time and energy. There are plenty of professionals and web engineers out there who are capable of handling things like this. Also remember that the job is technical and will require outsourcing so you just can't do it alone. Even if you are a professional, do know it will need some time.
7. Travel:
You don't have to take care of the travelling part if you own a company. There should be someone else to take care of that. Let one of your juniors take care fixing dates and schedules. Not just that, they should be handling tickets, booking them and taking care of all the other stuff that fall under travel. In that way, you will be employing someone and at the same time reducing your load.
8. Proofreading:
Proofreading is something that takes energy and needs a professional. You cannot do it on your own, especially if you don't know the stuff too well on your own. So we would definitely recommend you to outsource this. Hire a virtual assistant maybe and ask them to check all the graphics and communications. There are people who belong to the freelance sector and are willing to do stuff like this.
9. Data entry:
Data entry will also need someone else to handle. All the business cards you have collected from the last meeting you had, needs to be kept safely with someone else. And nobody can do a better job than someone who is capable of handling stuff like this. Make sure the person is mature and responsible enough to handle it.
10. Calendar:
You could use a cloud based or even a shared calendar which one of your virtual assistants can manage. You may schedule and confirm your appointments at the same time. This will again help you manage time and pay attention to other important things at office.
11. Appointments and Reservations:
Business meetings are often conducted outside, somewhere like a decent restaurant or a fancy and less noisy pub. And that happens quite often. So there has to be someone in your department or office that has enough time to devote to stuff like appointments and reservations. Because busy professionals hardly have the time for things like these! So make sure to hire someone who will handle things like these for you. Appointments also include booking the dentists or doctor's appointment, booking a show with new business clients, booking a hotel for the next trip etc. All these things cannot be handled alone. So find someone to do it.
12. Translation:
We have all used Google Translator at some point, especially when we use a website that is not in English. But if you are in need of something that is far more accurate than Google Translate, then go to a freelance websites or look for freelancers who can do it for you. There are plenty of people out there willing to do it with a bit of monetary websites. It will take a couple of minutes to set up an account. Do this and half your problems related to translation will be solved.
13. Answering the phone:
Your virtual assistant will not be able to answer the phone. So look for someone who can do it. A receptionist should be present in every office who can handle all important calls and take care of other important things. This will help you attend all those phone calls that are important. There are other tools like Voice Cloud and My Receptionist who are willing to offer you with receptionists… especially virtual ones. They will pick your phone calls all the time and take care of your office burden.
14. Meal Cooking:
People like to think that meal cooking is just for celebrity chefs but that is not the case. In every office there is someone who handles the food. The cafeteria needs good food so you will need someone who can handle cooking well. Our recommendation would be to get someone who has some degree in cooking and can help you with the food. In that way your budget will also be reduced and meal problems will never occur again.
15. Task Outsourcing Tips:
Always remember to be clear and concise with your tips and instructions. You should create a document which has all the instructions on how you should get the work done. This means your assistant will be able to refer it to anytime they are not sure about something. Secondly, learn to be fair. Don't hire someone just because they are going to charge you with less money. That is just a very unrealistic expectation. Be fair and keep things fair. This also includes the money. You will be paying for the quality of work so remember that.
This brings us to the end of the list. Hopefully the article has helped you. In case you aren't satisfied with the article and have a couple of questions in mind, feel free to ask us. Also we are waiting for your feedback. Let us know how useful this post was for you. On that note good luck, and here's hoping you have carried something worthwhile after reading this post.
Save