Well, how many of us face a situation when you are asked to leave your job with no notice. The answer is quite of a lot of us. Dealing with an unexpected job loss can be devastating for anyone.
But, it has been one of the highly followed methods for companies to reduce the cost to the company by cutting short the strength of the man power.
Naturally, the employees here are terminated without any prior notice or indication. It could well be termed as harassment on part of the company, but nevertheless we all know they play it safe by reasoning the situation as cost cutting, low generation of income, unforeseen loss and many others.
Some companies also reason as poor performance on part of the employee.
Men or women face same situation and phase when they lose their job suddenly that seemed to be going so smooth.
This article reads about how to overcome this stress, pressure and depression of losing job. Let us go through these points which describe how to feel balanced and practical about having lost a job.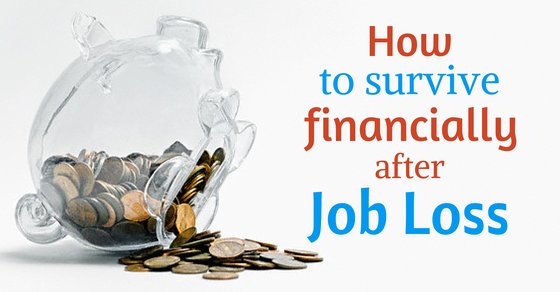 Having a loss of job or being stated as 'you are not required anymore', 'sorry we are downsizing the strength of our organization', 'unfortunately we have not had a good year of revenue and hence we may have to terminate a few employees', etc always hurts and depresses employees.
The first thing an employee feels is shocked or blanked out. How to react in a given situation like this is neatly crafted below.
This is sure to help all those employees who feel mentally low and less energetic to do anything in life after a situation like this falls into their lap.
11 Things People Do When They Lose Their Job:
A job loss can give you time and reason to self assess and self discover yourself very well. Some of the best ways to get employed back are as follows
Searching for a new job
Lose out your life and see how it goes
Have a positive mindset always
Do not play the blame game
Being optimistic
Make use of your health insurance
Take a vacation
Optimize your online persona
Find organizations which have real vision and mission
Find a part time or freelance for the time being
Take enough time to understand what next to do
Tips to Deal With Sudden Job Loss:
Sudden job loss, be it getting laid off or fired is a serios matter but that doesn't mean your career has come to an end. Though the situation is difficult but with efforts and skills getting a job is not at all a difficult task .
Some of the scenarios that arises with a sudden job loss are
Handle the grief of job loss
Being laid off! what to do next
Getting fired! what to do next
1. Handle the grief of job loss:
Things change and its the law of nature. Being optimistic, accepting the reality and facing it head on is the best solution here.
Job loss is surely a prime reason of grief but that doesn't end your career. You still have got many jobs available in the market. You just need to work on yourself and improve your skills as per the requirement of the job.
2. Being laid off! what to do next:
Layoing off is something which is out of control situation. Even if you are good performing employee, the danger of laying off can lead you to job loss. Some of the tips that you need to follow for your job search are
Being honest
Start looking for next job
Make use of your network
Work on your resume
Take right decisions
3. Getting fired! what to do next:
Getting fired surely implies that being fired for some particular reason. Though this not something unusual but can be counted as a negative mark in your career line.
The first thingb here is to understand the real scenario of what happened, if the employee is responsible then learn something from it and never repeat it ever. But if its the mistake of the employer then working under them serves you nothing. Some of the tips to follow are,
Revive yourself
keep on moving
Get references if possible
Frame your reason regarding last job effectively
Thinking about the next job
How to Deal With an Unexpected Job Loss?
The following mentioned are few tips on how to survive without a job and what to do when you are jobless and depressed.
1. Stop panicking:
The first and foremost thing employees get prone to is 'panic'. On hearing a job loss, one may get shattered and disturbed mentally which eventually results in getting panicked.
Avoid panicking and get stable to analyse what needs to be done as the next step. True, it is very difficult but coping up to overcome this phase is always better than supporting your feelings for what has happened and spending worthless time which makes one feel sick and lost in the world.
The best way to overcome this immediate hurtful situation is to meditate, visit a place that actually soothe your mind and soul or even a person whose advise could actually put the pressure out of your mind.
Decisions taken while being calm and peaceful is more worth than been made in a disturbed state.
2. Think positive:
The second most important thing is to think positive.
Rebuilding strength and confidence are the only two things which build your base to start a new search, and to gain this; one needs a lot of patience.
Try not thinking of what has happened instead think positive to reassure that you are worth the experience and your talent is good to start a new job.
Inducing positive energy instigates positive vibes, rebuilds confidence, supports your thinking ability, strengthens your dedication and pushes you to achieve more than before.
With these good attributes that follow a positive thinker it is definitely easy to breathe and come out of a grieving period.
3. List some do's and dont's:
Well, it is practical, logical and common that one should think about what should be done and what should not to be done if the person is unemployed.
When the first step is followed and if it has helped in being calm then the next step is to re-arrange or re-organize those lists of things that were usually carried out as an employed individual.
Because the expenditure now matters a hundred times more than the previous routine.
Having said this, it is wise to spend very carefully and not pour out money and involve ourselves in activities that actually supports the depression or sadness that is caused due to job loss.
List how much can be saved out of the remaining bank balance and follow a stringent rule of expenses until one finds a job.
4. Plan your money: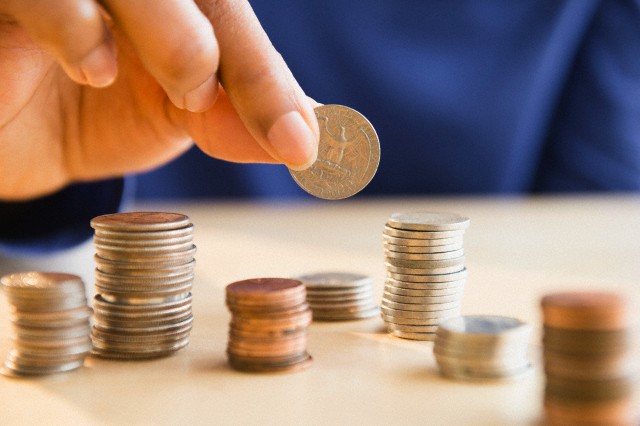 Many of us do save some money for the rainy season, but note – not all.
There are still people who are forcibly committed with some liabilities or some who actually think they have a reliable job in hands and hence both these people could not or would not have saved any money.
But relax, this is no time to get mentally week, approach the best ever person who can help you survive in a situation like this or seek help from the governing bodies who would have options and a helping hand.
You could also mortgage personal possession if any although this advice should only be considered as a last resort.
5. Do a research:
Once you know you have enough money to survive for the next one or couple of months, it is time to think about the current market scenario and job requirements.
It is important to do a thorough analysis of all three aspects such as social, economical and political status of the time period.
Doing so enlightens you about the kind of jobs that are in demand and those that are of average chances and the ones which actually have no demand.
With the help of these analysis, study which job can be fetched easily and how can that be cracked positively.
6. Be open to jobs:
Jobs are of varied kinds, but for the given scenario there can be two major suggestions and lets pretext those different possibilities.
a) For the person who has actually saved a good amount of money and have more number of experience:
In this situation, if the person wants to wait religiously to get that suitable job so as to not let go off their previous experience in vain, then they can wait and opt only for those jobs that actually can satisfy their passion.
b) For those who have borrowed money, or have fewer saving or just with minimum no. of years of experience:
In this situation, the person should rather switch to a job even if it may not belong to his or her previous experience or not their domain of education.
Because this job is the need of the hour to stock some money and to support their situation.
Hence approaching a job for time being will act as a good start which eventually tries to build your confidence.
In both the cases although the crisis is same, the needs differ based on the money or savings or possessions they have.
It is true, this situation may not affect much to a person who is already well off and safe to continue a good journey but for a person who relies completely on a job source, it will be difficult to recoup.
7. Set a target:
Setting a target keeps you on toes and helps you to quickly make your actions.
Once you decide on what kind of a job is apt for you, set a date to finish your search. This helps you being organized and more active in searching as many jobs as possible.
8. Do your homework:
Revisit your phone diaries or contact lists for ex-employers who can help you fetch a placement, friends who are in the same field, a free news paper ad, web sites that freely accept your a
d, etc.
Apart from this, one can also find jobs through online search and classifieds on news paper. These are some of the cost effective ways to find a job and it also works most of the time.
9. Start your search wisely:
Start your job search with effective and productive ways than spending more money into finding a job.
Contact employers through emails or phone calls. Drop into offices that may call for walk-ins rather than wait for them to call you back or email you.
Cover as many companies as possible, so that you have enough chances to bag a job.
10. Revisit your resume:
Update your resume for best results. Rebuild you resume and make it interesting by highlighting your strengths and proving your facts and achievements.
One should achieve things in a more realistic way and with new ideas to be at par to prove newer competitions.
11. Online jobs:
Although not all online jobs can provide you a good salary but to keep you going with your daily and basic requirements one can always seek help from online employers or try approaching freelancer jobs.
There are many high paying online jobs available on internet. These jobs pay you reasonable money and save you from being helpless. So with the help of these you can avoid money crisis.
12. Talent that can help you:
Awaken your hidden talent or things that you once considered as a hobby. These things might surely be of some good help.
Taking some classes, probably doing workshops, teaching subjects etc are always saving lines in such situation if you think you have still not found a job.
13. Explore:
Having lost a job suddenly is definitely a bad sign but on the other hand positive thinking exposes you to the world that actually you have not known for long.
Yes new opportunities, new companies, new skills, new technologies used etc all are discovered in this phase.
14. Educate/Upgrade:
As mentioned previously this phase teaches you new things that you would have overlooked otherwise.
Hence this may also provide you an opportunity to upgrade your knowledge skills in your domain or even educate yourself with new required and most searched skills for a company.
15. Keep in touch:
Keep in touch with your ex-colleagues who are in job and those who can provide you some insights of what new is happening in the industry.
16. Seek help from trusted ones: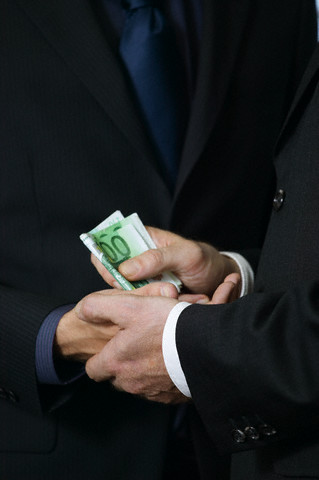 Seeking financial help from people whom you trust or whom you can rely on will keep you stable. So let them know that you need financial help.
17. Don't give up:
It is a fight, you should never give up. Have the courage to face the new challenges and survive the situation.
Hope, dream, effort, dedication, positive thinking, having faith, believing in you, trusting your achievements etc all are attributes that must be fixed in your mind.
18. Learn a lesson:
Well 'whatever happens in life; happens for good'. It is important to realise the worth of money. This situation forces you to live with stringent expenditure and helps you learn money saving methodologies.
These will help you save more money and make you spend less on unwanted materialistic things even after you start earning sufficient.
This will pave way for saving money on a futuristic thought for all those individuals who have had no control over spending money.
19. Part time jobs:
There could be part time jobs that may not satisfy your requirements but are advisable to approach as they may pay you to survive and come out of the current scenario.
20. Be flexible:
Flexibility is one of the important things one must learn in this kind of a situation.
The need of the hour is money and hence one should be approachable for jobs that may sometimes demand working in shifts or even working overtime, as far as it is on legal terms.
21. Arrange liquid money: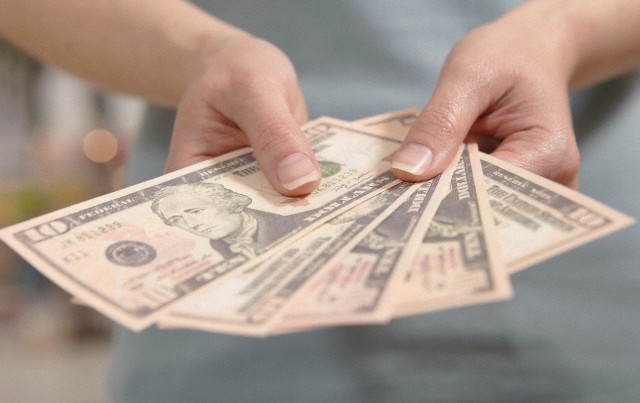 If you possess any movable tangible assets or even precious assets (Gold, silver, jewellery) which you think may help in covering you until you find a job, then you must liquidate these assets instead of borrowing money from a legal entity like bank.
As the interest paid on such money is high and the cooling period for some loans are only for a limited period.
22. Deposit money:
Invest your savings previously made or money that has emerged out of liquidation, into a profit-generating deposit so as to earn good amount of interest that you can live with and breathe until you earn a good job.
Job Loss and Unemployment Stress:
Job loss surely leads to unemployment stress which can even hinder your current job search. It can also lead to several mental issues which can turn even worse.
Being employed helps you not only make a living but also provides you many other things. Some of them are as follows
Sense of security
Work-based social network
Purposeful activity
Daily routine
Self-confidence
Self-esteem
Professional identity
Here are a few steps to follow to overcome unemployment stress
Prepare a job search plan
Maintain a daily routine
List down your positives
Focus on things you can control
Stay positive always
Take good care of yourself
Have good night sleep
Try a few relaxation methods
Eat healthy and well
Exercise regularly
Face your fears and feelings
Open up to your family and friends
Take advice from experts
Make new relationships in your free time
Reach out to stay strong
Leave the grief, think creative and move forward
Save
Save