The modern occupations are way better than the traditional jobs. You are given a great office with the perfect ambience.
Modern companies take special care to ensure that the chairs are ergonomic and there are proper working conditions. The occupational health disorders caused by modern office environment are few.
The most common health issues are often associated with your vision. Read to know the different ways to safeguard your vision and stay healthy.
Here we have discussed few tips on prevention of computer eye strain at work.

Tips for Eliminating Computer Eye Strain Easily:
1. Spectacles/ Eye Lenses:
Usually individuals hesitate to wear spectacles or lenses. This is the wrong approach. If you regularly wear spectacles or lenses and take the necessary precautions, your vision may be cured with time.
Get your eyes checked at regular intervals. Make sure your lenses are clean. Use the liquid solution provided to you by the eye specialist to clean the lenses. Wear the lenses when you are reading or viewing things closely.
The right precautions can help you prevent the worsening of the situation.
2. Screen Guard:
Most of the IT jobs require you to stay in front of the computer screen for several hours.
The rays from the laptop or the desktop computers can have an adverse impact on your vision. Some of the computer screens also emit harmful ultraviolet rays. Safeguard your eyes from these rays.
Use a screen guard to prevent the rays from hitting your eyes. Good offices usually have screen guards attached to the office computers.
Another option you have is to use UV protection glasses during office hours.
3. Font and Format:

People who are into the writing profession have to read and write continuously. They have no escape from fonts and words.
They must make sure that they have the most comfortable work environment. They should not ignore the font size, format and case while typing. Select a font and format which suits your vision perfectly.
Avoid tricky fonts that challenge your vision. Do not read continuously and take regular work breaks. It will help you relax and also reduce the strain on your eyes.
4. Brightness and Illumination:
Brightness and illumination also have a great impact on your mind. Make sure these are adjusted perfectly so that it suits you perfectly.
Never neglect headache and irritation. These could be the first symptoms of some severe vision related health problem.
Adjust all settings and make sure they are perfect for working. You need to spend 8-9 hours in front of the screen so you need to take the vital steps to keep your eyes healthy.
5. Habits:
Individuals often develop habits that cause damage to their vision. Their eyesight deteriorates because they fail to take the required measures.
Some of the common habits adolescents develop include video games, social networking, reading books keeping it pretty close to the eye and chatting on internet.
These habits later become addictions and it becomes really difficult to get rid of them. These habits slowly hamper your vision too.
Professions where you need to take extra care:
While there are many occupational diseases associated with diverse professions, people associated with certain professions need to take extra care of their vision and eyesight. Here we have listed out a few of these professions.
We have also mentioned a few steps of care to ensure that your eyes stay healthy.
1. Teaching: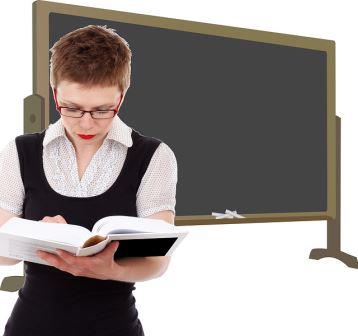 Teachers have to invariably read from the book or the blackboard. This method of teaching is bound to harm your vision.
The techsavy youth opt for assignments on smartphones which only worsen the situation. The teachers must adopt different methods like dictation, quizzes, games and assignments to reduce the amount of reading involved in the teaching career.
2. Writing/ Editing:
Writers and editors should use the online tools for writing and editing whenever it is feasible. Adjust the font and the format to suit your choice and requirement.
Wear your spectacles as and when required. Eat carrots and make sure your body gets all the essential nutrients.
3. Welding and Mechanical Jobs: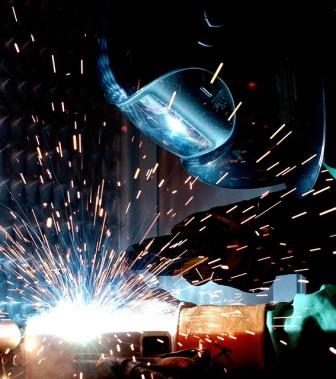 By welding and other mechanical processes, different flames are evolved. These flames can have hazardous effects on your eyes. This is the reason why you need to abide by the company guidelines.
Make sure you wear the mask and the uniform while performing the task. These trivial measures can help you have a good eye sight for years to come.
4. Other Desk Jobs:
In most desk jobs, your vision is at a risk. Taking the right precautions and making sure that your eyes are protected will help you stay healthy for a longer duration.
Other Vital Measures:
1. Good Balanced Diet:
People often tend to neglect their health to give their best professionally. This hampers their sleep and eventually affects their overall performance.
If you really want to perform well, make sure you have a balanced diet. Include salads, sprouts and vegetables in your diet. Avoid unhealthy junk food.
2. Daily Yoga and Exercise:
Regular exercise always helps you stay healthy and fit. Yoga is also a good practice.
3. Keep a Daily Routine:
It is a good practice to eat at a specific time each day. It helps you stay healthy and also helps your digestive system work effectively.
4. Less Tea/Coffee:
Reduce the intake of tea and coffee.
5. Eye Glasses:
Steps to good health indirectly help you stay fit for a longer duration. Do not fret to wear glasses. If you make it a practice, you may get to quit the glasses pretty quick.
So hurry up and take these simple measures to avoid high damage of eye at work.
Save
Save