How many are ready to sacrifice their life, atleast some portion of life for others? Very few will raise their hands for this question because everyone looks for their own identity and safety. This is the reason there is a good value for the social work job. It is not just to make the money, it's a matter of service and helping others who are needy and helpless. Like any other jobs, it also needs lot of skills and qualities like empathy, emotional intelligence and critical thinking. Following mentioned are few templates of social worker resume or BSW resume samples.
Social Worker Resumes:
If you eligible for all these things than the last one you need to do is building a good resume. And you need to add many things on it like volunteer opportunities and training. Especially in experience column, you need to add the duties you performed. At the last, we can say that you have to choose a better resume template. Here we have collected 14 best social work resume templates which will be perfectly suitable for creating a perfect resume.
New jobs:
Social worker resume sample: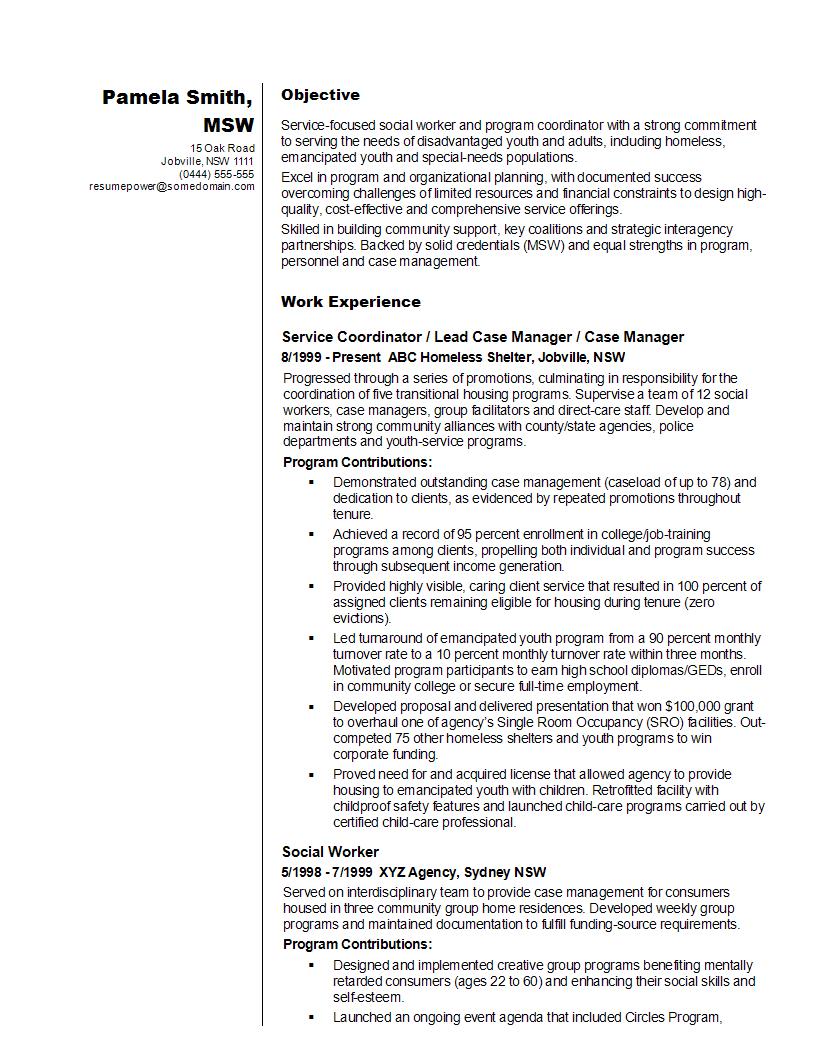 Careers.yorku:
Entry level social worker resume: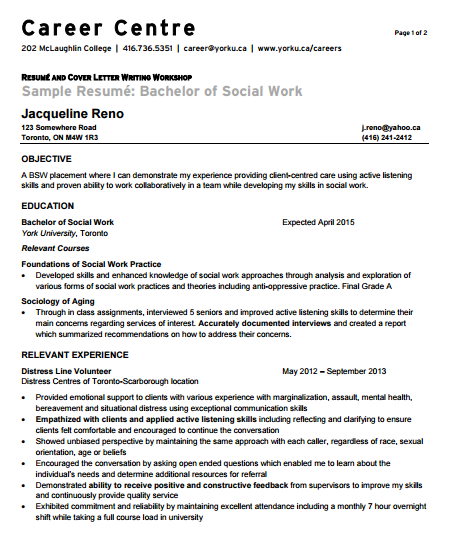 Wordstemplates:
Social worker cv: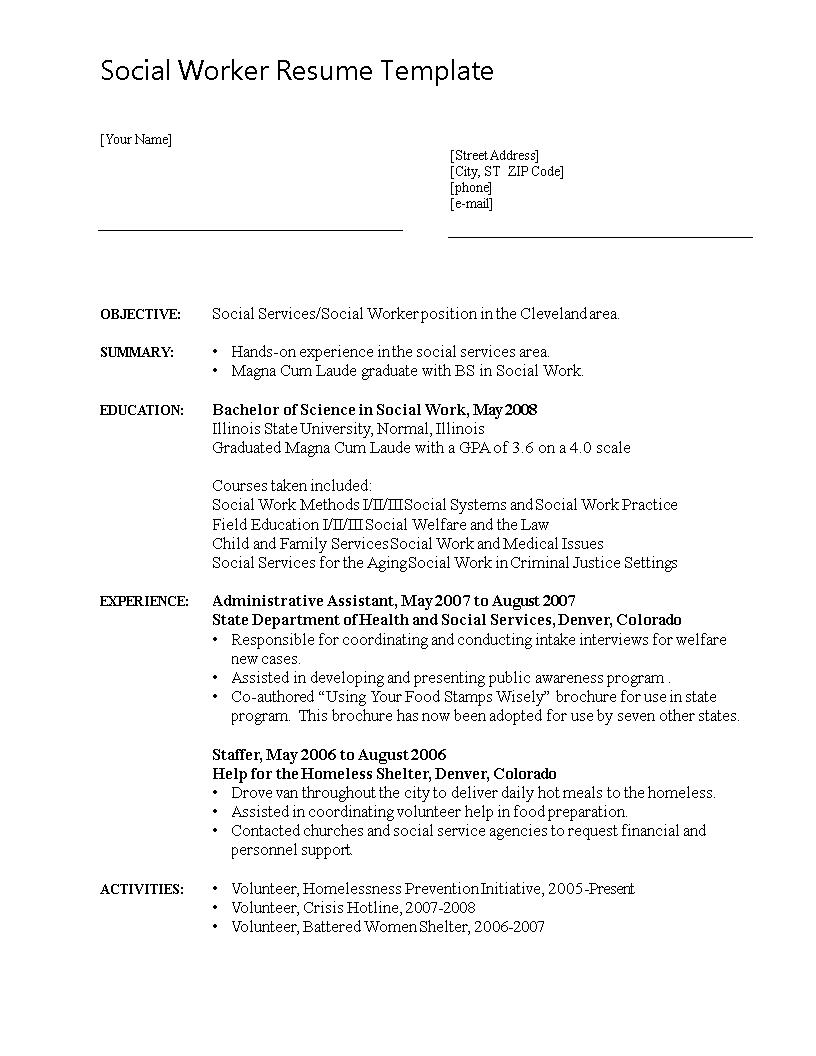 Social worker cv sample: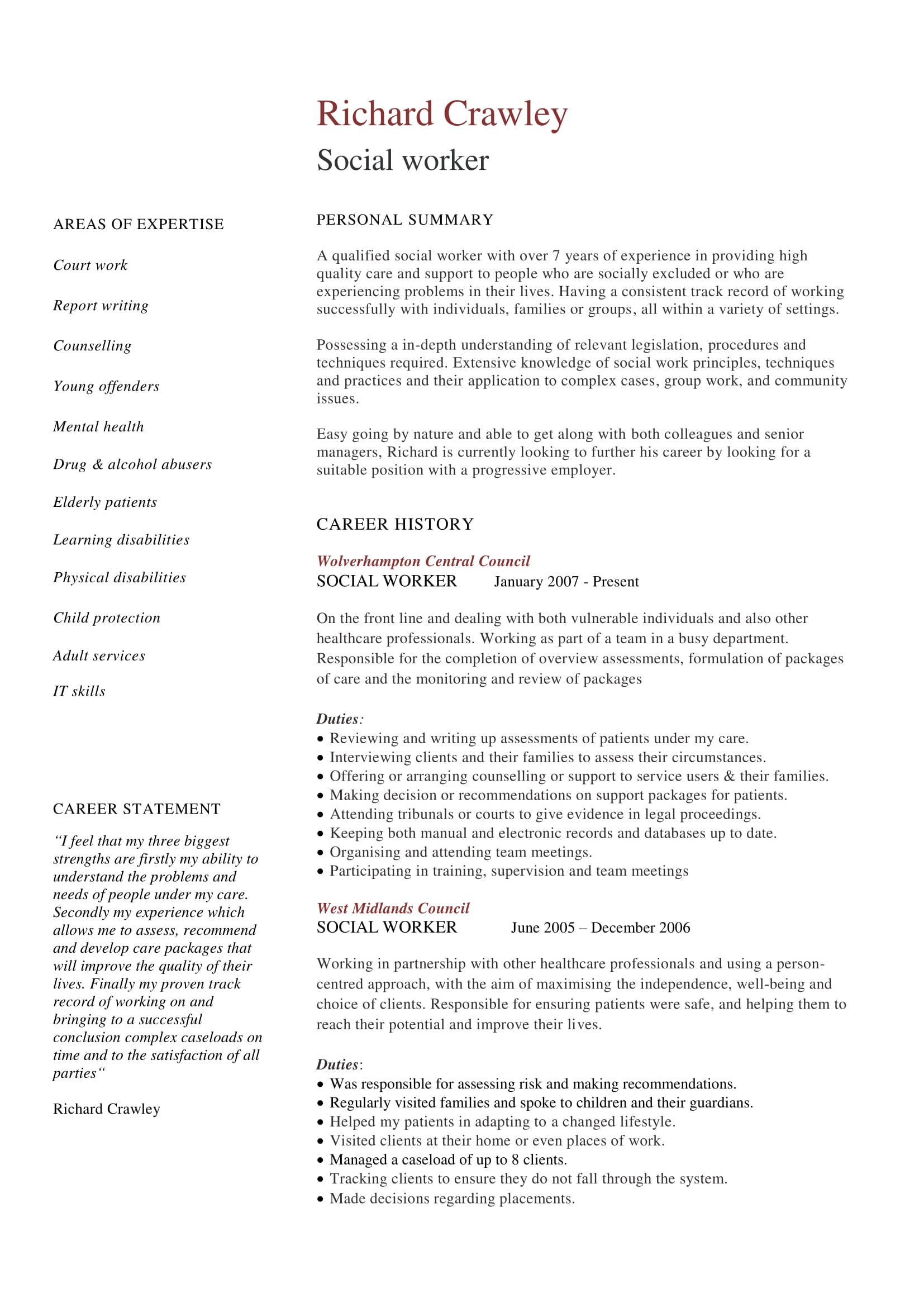 Volunteer work resume: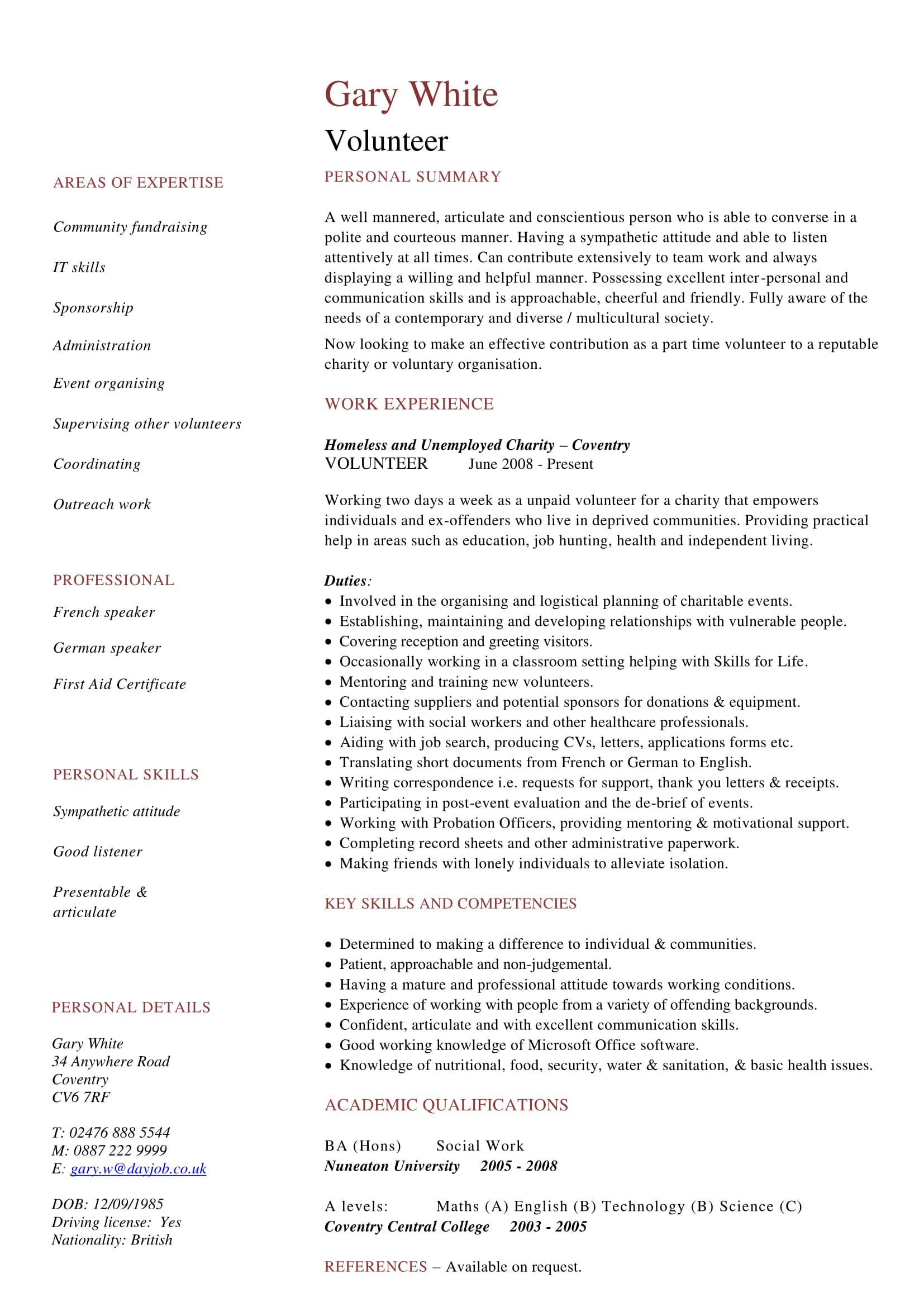 Sample chronological resume: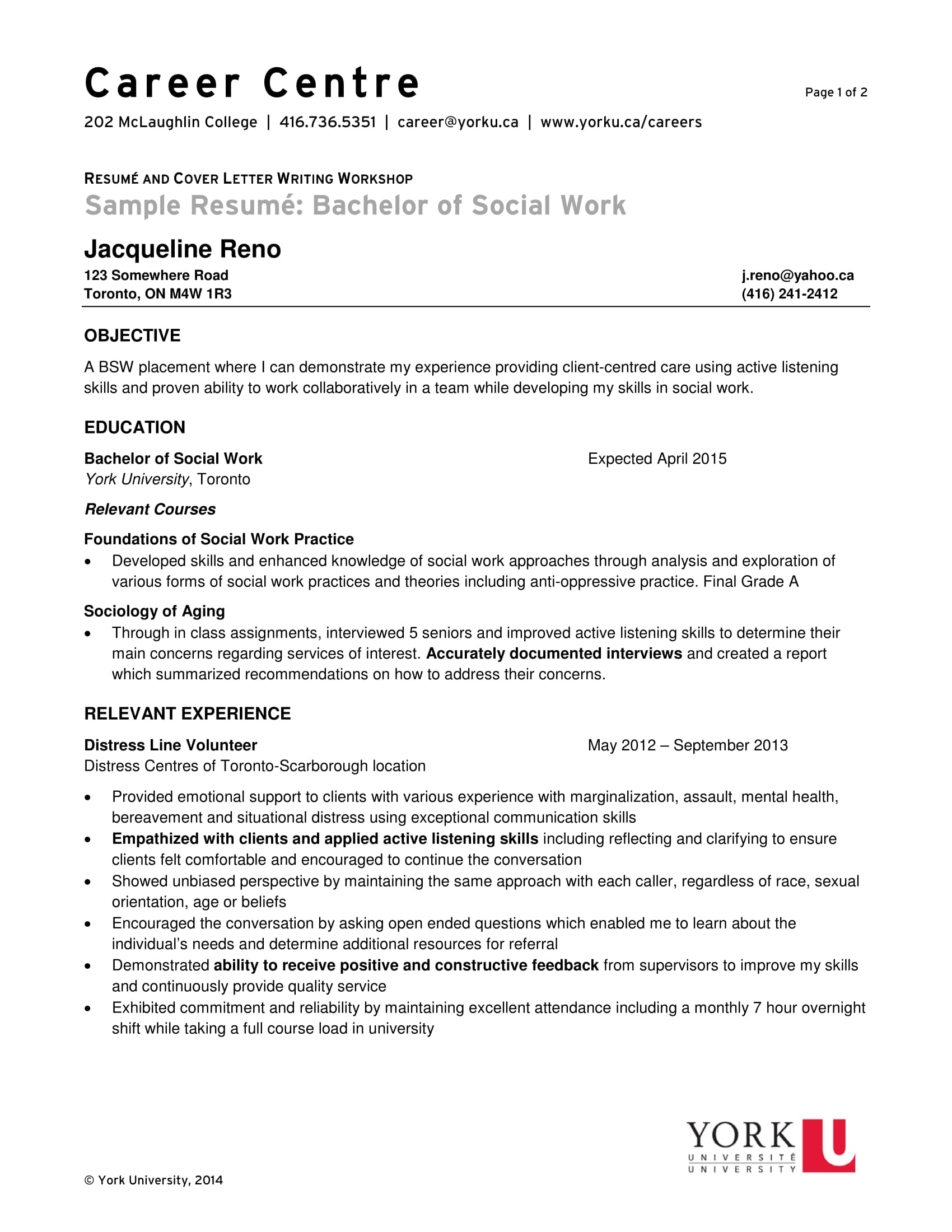 Volunteer work resume sample: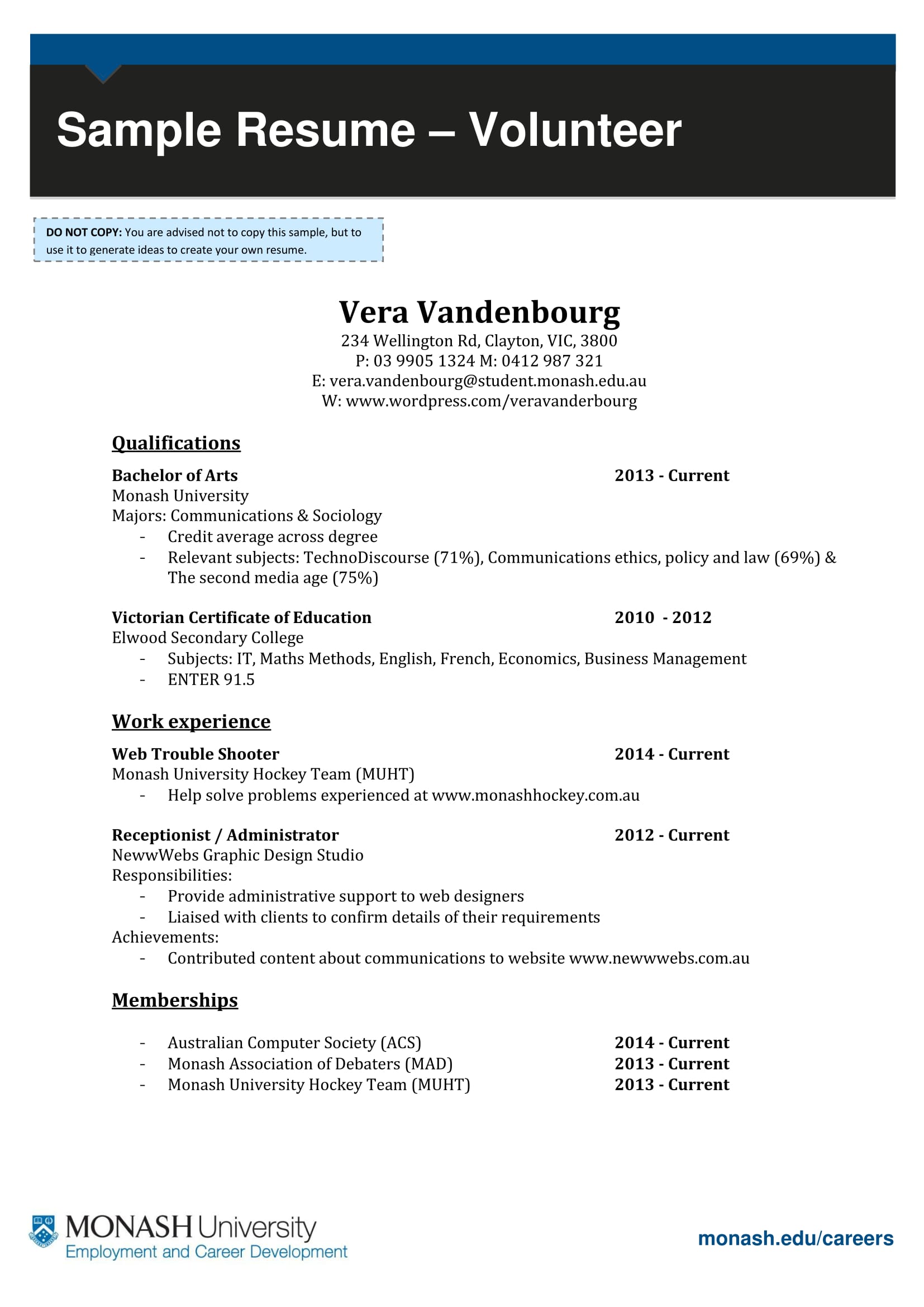 Social worker cv sample: